Donate!
If you like our ministry, please consider making a donation to keep us going. May the Holy God of Israel bless you!
Please consider donating to help with the cost of printing and shipping.
Get more updates and news

in your inbox
Subscribe to our mailing list and get interesting stuff and updates to your email inbox.
Thank you for subscribing.
Something went wrong.
we respect your privacy and take protecting it seriously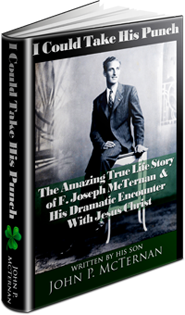 I Could Take His Punch - The TRUE LIFE story of one man's ultimate, unshakable Heavenly appointment that would not be missed! Click image to order your copy now!
Archives
Categories