1,839 Soldiers in 5 Months: 'A Great Move of God' in Missouri as Record Number of Troops Come to Christ
Verse of the Day
Acts 1:8 But ye shall receive power, after that the Holy Ghost is come upon you: and ye shall be witnesses unto me both in Jerusalem, and in all Judaea, and in Samaria, and unto the uttermost part of the earth.
Commentary
Reports like this is what we've been praying for on Saturday nights: The Outpouring of the Holy Spirit. There needs to be millions of souls coming to the Lord just like this! The military is a wonderful place to start!
Acts 2:41 Then they that gladly received his word were baptized: and the same day there were added unto them about three thousand souls.
Give God the Glory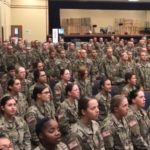 "1,839 Soldiers in 5 Months: 'A Great Move of God' in Missouri as Record Number of Troops Come to Christ"
"A US Army Chaplain says a revival is taking place on the base of Fort Leonard Wood in Missouri. Since March nearly 2,000 troops have reportedly come to the Lord. Chaplain (Capt.) Jose Rondon ministers at the base each week and has been posting testimonies and baptisms of new converts on his Facebook page.

"Today, 380 soldiers came to salvation in Christ once and for all," Rondon says in one post. "Thanks CH Tony Cech for the excellent, clear, and powerful messages during the 3 services. Since March 11, 2018, we have seen 1,839 soldiers coming to Christ. God's doing an unbelievable work through our military at Fort Leonard Wood, MO. May God bring the same powerful conviction of sin and love for Him that we are experiencing at Main Post Chapel all throughout our Nation and His world."
World War 3: Russia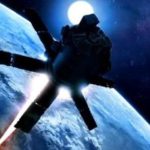 "Russia accused of testing a 'killer satellite' in orbit" This is not new news but finally has reached the MSM. The military was concerned from day one. It is small and in a strange orbit. It moves like no other satellite.
The concern is the Russians will use this satellite to take out our communication satellites, and thus blind our military. According to military sources, this is VERY dangerous.
"IT'S small. It's nimble. It's doing strange things over our heads. And Russia's new Kosmos 2521 satellite has the potential to bring the world's economy to its knees.

"We don't know for certain what it is and there is no way to verify it," State Department assistant secretary Yleem Poblete told a conference this week. "But Russian intentions with respect to this satellite are unclear and are obviously a very troubling development — particularly, when considered in concert with statements by Russia's Space Force Commander." She said its manoeuvres indicated it could be an anti-satellite weapon.

And this has dire implications: Vital services such as the internet, television, telephone and GPS all rely on satellites. As does a swath of other services — such as weather forecasting and firefighting.

"In October of last year the Russian Ministry of Defense deployed a space object they claimed was a 'space apparatus inspector.' But its behaviour on-orbit was inconsistent with anything seen before from on-orbit inspection or space situational awareness capabilities, including other Russian inspection satellite activities," Ms Poblete told a conference on disarmament in Switzerland. Moscow immediately dismissed her comments."
Hard Left Hating America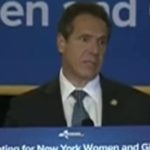 "Trump says Cuomo 'having a total meltdown' after gov's earlier remark that America 'was never that great' I have written many times that it is in the DNA of the Europeans to hate the Jews, but now I can see that America hating is in the DNA of the Hard Left. They loathe America because of its white Christian roots. This is at the very root of their America hating: Christianity. This hatred is so deep that it just naturally flows out when they speak.
What do they intend to replace America with? How about North Korea?
Their hatred of God has driven them insane with sin and rebellion.
Psalm 33:12 Blessed is the nation whose God is the LORD; and the people whom he hath chosen for his own inheritance.
"President Trump fired back at New York Gov. Andrew Cuomo late Wednesday, saying the Democrat was having "a total meltdown" after he declared at an earlier bill-signing that America "was never that great." The Democrat made the seemingly off-hand comment as part of his rebuke of President Trump's "Make America Great Again" slogan during the event in New York. But the line drew gasps from the crowd.

"We're not going to make America great again. It was never that great," Cuomo said. In response to the remark, Trump tweeted, "Can you believe this is the Governor of the Highest Taxed State in the U.S., Andrew Cuomo, having a total meltdown!"
Loonie Left Over the Cliff (Video)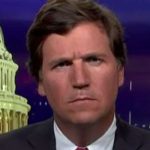 "Tucker: Radicalization of the left and what they believe" The Left's delusions are now beyond bizarre, but the problem is they believe them. They loathe us because we stand against their delusions and for the Lord.
What we are watching is a group of people who have fallen under the judgment of Lord for rejecting him and his word. The Lord has placed them under delusions until the final one, which is the manifestation of the antichrist. They will follow him into perdition.
With your own eyes you are witnessing to what happens to people who God turns over to a reprobate mind. We need to remain humble before God!
Isaiah 66:4 I also will choose their delusions, and will bring their fears upon them; because when I called, none did answer; when I spake, they did not hear: but they did evil before mine eyes, and chose that in which I delighted not.
Hard Left Deeper into the Abyss!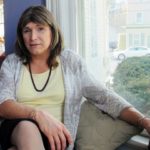 "Democrats Pick Transgender Candidate for Vermont Governor" Wow, the more extreme the sin the more Democrats go for it. Their delusion is now in the realm of bizarre!
The problem is they can pull the entire country down with them. This is very serious as now we can clearly see that God has turned these people over to a reprobate mind. In their minds, they are at war with God. It is possible that an entire state is now being given over to a reprobate for judgment.
I can't emphasize dangerous they are for us and America.
We need revival for survival.
Romans 8:6 For to be carnally minded is death; but to be spiritually minded is life and peace. (7) Because the carnal mind is enmity against God: for it is not subject to the law of God, neither indeed can be.

 "Vermont Democrats have picked a man who is living as a woman to run for governor in November against incumbent Republican Gov. Phil Scott. The nomination was won by Christine Hallquist, a former utility executive, and it marks the growing willingness by progressives to endorse the transgender ideology's claim that law and society should suppress legal, civic and biological distinctions between men and women, girls and boys.

Hallquist downplayed the Democrats' endorsement of the ideology, saying: The whole world is looking at this as a historic moment for a transgender candidate, but that's not what Vermont looked at. Vermonters looked at "What's Christine and her team going to do for Vermont?"
Hard Left Democrat Party into the Abyss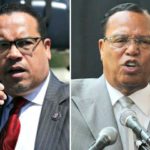 "Keith Ellison, Democratic Party Radical, Takes Primary for AG in Minnesota" This is more danger for the American people. This man is a hard core Muslim with Communism throw into the mix. He will be the enemy of the Constitution and Christians. What is wrong with the people of Minnesota? This is national suicide with Muslims reaching this position of power.
This is after the allegations of him physically abusing women! I guess a black Muslim dem gets a pass, when it comes to women.
The Lord's judgment continues on America.
We need revival for survival.
"Media outlets began to call the Democratic Primary for Minnesota attorney general with just over 20 percent of the vote counted Tuesday night. Rep. Keith Ellison (D-MN) has won in a landslide. Ellison looks to have secured a comfortable majority of Democratic primary votes in a five-candidate field in which he had by far the most prominent public profile.

Ellison, one of Congress's most left-wing Democrats, was heavily favored to win the race for his party's nomination for the top law enforcement office in the Land of the Sky-Blue Water. The sitting U.S. representative from Minneapolis sought the chair of the Democratic National Committee (DNC) last year, but settled for the deputy spot after former Secretary of Labor Tom Perez edged him out in the leadership election. He then opted to run for Minnesota AG rather than seek reelection to Congress."
Hard Left Love of Muslims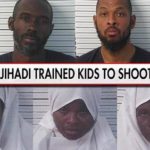 "New Mexico Judge Accuses Prosecutors of Anti-Muslim Bias in Her Decision to Release Dangerous Jihadists Running Islamic Terror Camp" This judge is right out of Europe. This is exactly what's happening all across Western Europe. Somehow Muslims are always being protected and given special consideration by the police and courts. We can't let this happen in America.
In the case, the police found the body of a very young boy, and the court let these criminals loose without knowing what happened to the boy!
We need revival for survival and now!
Proverbs 8:36 But he that sinneth against me wrongeth his own soul: all they that hate me love death.
"Muslim Siraj Ibn Wahhaj was arrested earlier this month at a terrorist compound in New Mexico. Wahhaj was training children to commit mass shootings at US schools. Siraj ibn Wahhaj is the son of a Brooklyn imam who was named as a possible co-conspirator in the 1993 World Trade Center bombing.

New Mexico police entered a dangerous Islamist terrorist camp in New Mexico this month after they grew tired of FBI stalling.The FBI refused to act. Instead the FBI told a neighbor to wear a hidden camera and risk his life by approaching an armed Islamist extremist compound.

On Tuesday New Mexico Judge Sarah Backus released the five Islamist defendants, Siraj Wahhaj, Hujrah Wahhaj, Subhannah Wahhaj, Jany Leveille, and Lucas Morten, on a $20,000 "signature bond." In making her decision to release the extremists, Judg Backus accused prosecutors of anti-Muslim bias against the Islamic terror camp organizers."
Hard Left Very Dangerous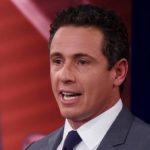 "CNN star Chris Cuomo accused of defending Antifa in monologue" Everyone who is part of Antifa are terrorists. This organization is dedicated to the overthrow of the American government and killing everyone who disagrees with them. This is an extremely dangerous organization the MSM is looking the other way, just as the Dems looked the other way when it came to the KKK. Look how soft the MSM is toward Antifa!
Remember the KKK was the military arm of the Democrat Party and now it appears Antifa is their next KKK. President Trump was correct that the Fake News is the enemy of the people.
Matthew 26:64 Jesus saith unto him, Thou hast said: nevertheless I say unto you, Hereafter shall ye see the Son of man sitting on the right hand of power, and coming in the clouds of heaven.

 "CNN star Chris Cuomo is under fire for a monologue that some critics have interpreted as defending Antifa, after the militant group harassed police and members of the media during a chaotic weekend of protests against white supremacists.

On Monday's edition of "Cuomo Prime Time," the CNN host referred to "counterprotesters" and said the "vast majority of them were peaceful" with the exception of some members of Antifa who "covered their faces, confronted police and berated journalists." Cuomo condemned their actions as "wrong," but argued that "all punches are not equal" in a monologue that has angered critics of the CNN host."
 

Bible Leaking Oil (Video)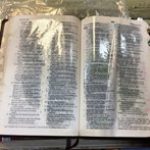 "This Bible is Leaking Oil by the Gallons! Is it Proof of End Time Miracles?
I am not endorsing this, but I find it fascination. This is happening to simple Bible believers, and it is not being sensationalized in anyway. They are giving the oil away free.
I did a little research and found nothing about it being staged.
1Kings 17:14 For thus saith the LORD God of Israel, The barrel of meal shall not waste, neither shall the cruse of oil fail, until the day that the LORD sendeth rain upon the earth.
Revelation 22:20 He which testifieth these things saith, Surely I come quickly. Amen. Even so, come, Lord Jesus.