1,839 Soldiers in 5 Months: 'A Great Move of God' in Missouri as Record Number of Troops Come to Christ
Verse of the Day
Acts 1:8 But ye shall receive power, after that the Holy Ghost is come upon you: and ye shall be witnesses unto me both in Jerusalem, and in all Judaea, and in Samaria, and unto the uttermost part of the earth.
Commentary
Reports like this is what we've been praying for on Saturday nights: The Outpouring of the Holy Spirit. There needs to be millions of souls coming to the Lord just like this! The military is a wonderful place to start!
Acts 2:41 Then they that gladly received his word were baptized: and the same day there were added unto them about three thousand souls.
Give God the Glory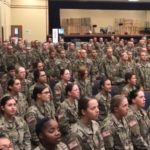 "1,839 Soldiers in 5 Months: 'A Great Move of God' in Missouri as Record Number of Troops Come to Christ"
World War 3: Russia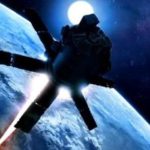 "Russia accused of testing a 'killer satellite' in orbit" This is not new news but finally has reached the MSM. The military was concerned from day one. It is small and in a strange orbit. It moves like no other satellite.
The concern is the Russians will use this satellite to take out our communication satellites, and thus blind our military. According to military sources, this is VERY dangerous.
Hard Left Deeper into the Abyss!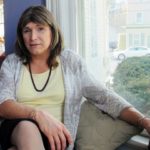 "Democrats Pick Transgender Candidate for Vermont Governor" Wow, the more extreme the sin the more Democrats go for it. Their delusion is now in the realm of bizarre!
The problem is they can pull the entire country down with them. This is very serious as now we can clearly see that God has turned these people over to a reprobate mind. In their minds, they are at war with God. It is possible that an entire state is now being given over to a reprobate for judgment.
I can't emphasize dangerous they are for us and America.
We need revival for survival.