Abba Father International Fellowship Update
Verse of the Day
Romans 8:15…ye have received the Spirit of adoption, whereby we cry, Abba, Father.
Commentary
This coming Friday, Saturday and Sunday I will be preaching live by Skype in the Mukuru slums of Nairobi, Kenya. Everywhere we preach large numbers of souls come to Jesus Christ for salvation. The ministry is going to focus on this area for a mighty outpouring of the Holy Spirit. I will keep you updated about what is happening.
I've added to the ministry providing our churches with water filters for clean water. So many people drink awful water that contains terrible health risk. The first water filter was just setup in a church in Tanzania. What we are going to do is offer the clean water to the unsaved along with the brochure Jesus Christ Came to Heal the Brokenhearted. The combination of the physical water of life along with the spiritual water of life, will win many souls to the Lord.
Revelation 22:17 And the Spirit and the bride say, Come. And let him that heareth say, Come. And let him that is athirst come. And whosoever will, let him take the water of life freely.
Kenya:
Outpouring of the Holy Spirit in the Nairobi, Kenya slums!
From Pastor Zaphania
Shalom Daddy John McTernan and brother Greg

God is faithful he has given us an opportunity to serve him in the slums of Nairobi Kenya  called mukuru kayaba slums. Mukuru  kayaba slums is divided into villages, including Mukuru Kwa Reuben, Mukuru Kwa Njenga, Sinai, Paradise, Jamaica, Kingstone, Mariguini, Futata Nyayo and Kayaba. The population of the slum exceeds 850'000 slum people. Even pastor Dov he has visited the slum several times and he has preached.

In  mukuru kayaba slums, families live, or at least survive, in tiny one-roomed corrugated iron shacks, measuring approximately 3 m x 3 m. Very few homes have electricity and up to twenty families share a communal water tap and toilet latrine. Those are the people now God has placed on our hands to share the gospel to them.

The main challenge in the slums is highly populated with the Muslim, they have build  a very big mosque in the slums  every Friday they have feeding program and giving out clothes to the  Christians and non christian to join Muslim.

God has given us hope through broken hearted materials and When Jesus set you free you will be free indeed book. this materials has helped us a lot here in the slums and the whole of East Africa. when Muslims  read this materials they accept Jesus Christ.  many have come to the lord  surely through this wonderful book  and brochure has done great work of the lord ,

Yours pastor Zaphania, Abba father international fellowship, East Africa
Mukuru Kayaba Slums, Nairobi, Kenya
The following are a few pictures of the slums. Go to Mukuru slums to see more pictures.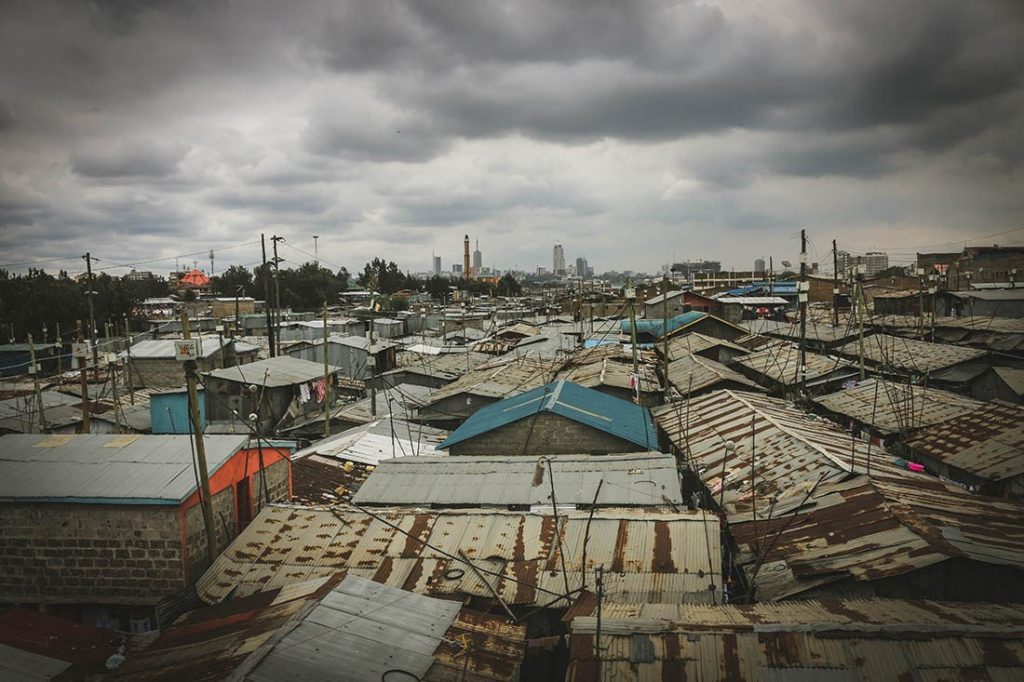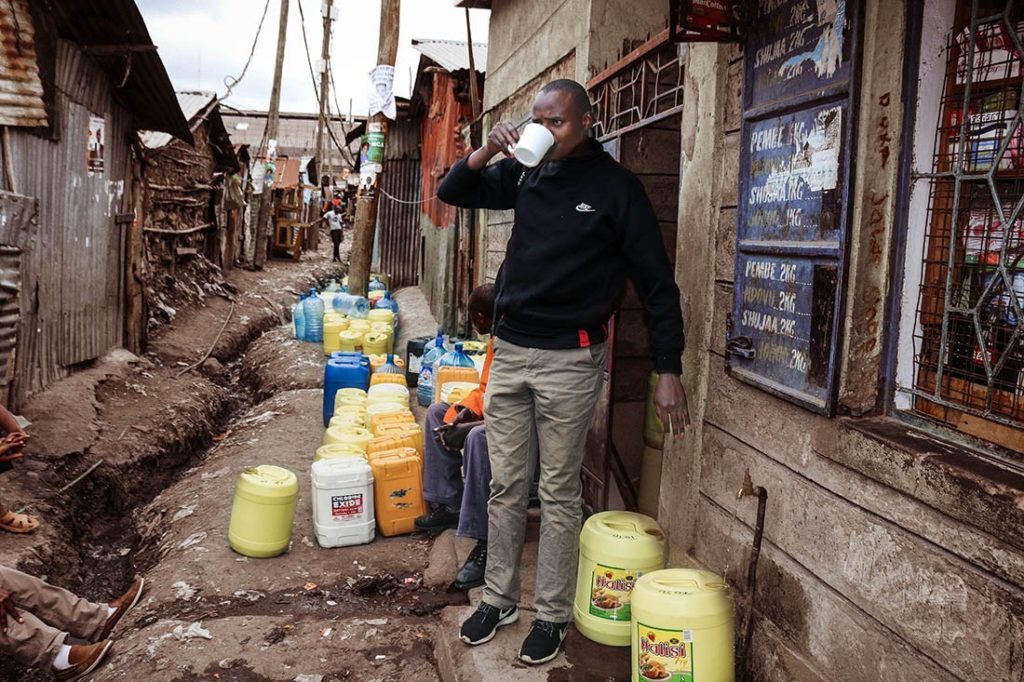 Uganda
From Pastor Amandus
Shalom Chaplain
Water filter has been successful fixed at the Church today. Many people are flowing to get clean water. I am sure through this water ministry many Moslems and pagans will come to Jesus.

In the pictures people are drinking clean filtered water

May God bless you
Shalom Brother Dave/John.

Just to inform you that. I have fixed water filter at the Church.   Through this water filter many people especially Moslems and pagans will come for clean water. I want to use this opportunity to preach the massage of Broken Hearted to them. Due to this I need more materials( Brochures & last trumpet magazines)

This water filter was donated by Chaplain John.

May God bless you immensely. Bless You
End-Time Witness for the Lord Jesus -Time is Running Out!
As events in the Middle East with Israel are exploding right before our eyes, now is the time to use God's prophetic scriptures to win souls to Jesus. World events are opening hearts to God. It is now easy to use God's prophetic word to share the gospel. Please do not miss this opportunity to witness for the Lord.
The packet contains The Last Trumpet Newspaper, 666 Surveillance System brochure, Jesus Came to Heal the Brokenhearted brochure, prophecy timeline chart, CD about the Last Trumpet and a CD titled: Sinners in the Hands of an Angry God.
We offer the Prophecy Packet  free of charge. If you want one, email Dave at: [email protected]  Make sure to give your name and mailing address. To continue to send the materials, we need your help. It costs $65.00 to send a box overseas. Please consider sponsoring one box a month on a regular basis. God is opening doors for the Prophecy Packet all over the world. The requests for our information are now staggering, and we thank the Lord for this. Most of the foreign contacts are very poor and cannot afford to pay. If we do not send the materials for free, then they never will be sent. Sending the Prophecy Packet for free to Pakistan is what opened this tremendous door.