ACTIONABLE EVENTS For Your Response
Verse
Habakkuk 1:3 Why dost thou shew me iniquity, and cause me to behold grievance? for spoiling and violence are before me: and there are that raise up strife and contention. (4) Therefore the law is slacked, and judgment doth never go forth: for the wicked doth compass about the righteous; therefore wrong judgment proceedeth.
Commentary
NAZI POLICE TACTICS IN CANADA
I fell like not just watching what is happening, but to take action when I can, so I provided you with contact information to call or email.
Calgary Pastor Artur Pawlowski Swarmed by Police and Arrested After Holding "Illegal" Church Service (VIDEO)
There were two incidents over the weekend which we need to respond. I've posted about Pastor Artur Pawlowski from Calgary, Canada, and the Nazi face mask tyrants who want to close his church. Pastor is a real hero of the faith and we need to stand with him. The American Hard Left tyrants are exactly same as the Canadian, so will try the same thing against the church. Pastor Pawlowski was just arrested in special way! The tactic police used was to arrest him on a major road and in the middle lane! His was handcuffed and dragged into a police vehicle. It was all videoed, so please watch it. I provided you with contact information.
Embassy of Canada to the United States, in Washington, D.C.
Telephone: 1-844-880-6519; Fax: +202 682 7738, Email: [email protected]
TERROR IN TEXAS
Get the F**k Out of My Way!" – BLM Mob PULLS GUN on ANGRY TEXAS DRIVER After He Screams at Them for Shutting Down Traffic in Plano
BLM invaded Plano, Texas and stopped traffic on a major intercession. The Plano Police were at the scene and aloud the unlawful conduct. When one of the terrorists pulled a weapon on an unarmed motorist, the police were right there and did nothing! We can't let Texas be turned into Portland with the city government and police cooperating with the terrorists.
The following pictures shows the terrorist illegally blocking traffic with a gun pointed at an unarmed citizen. The police were right there watching and did nothing. Please call the Plano Police and voice your complaint. I called the Chief and left a message.
Plano Police
Chief Ed Drain
972-941-2410
[email protected]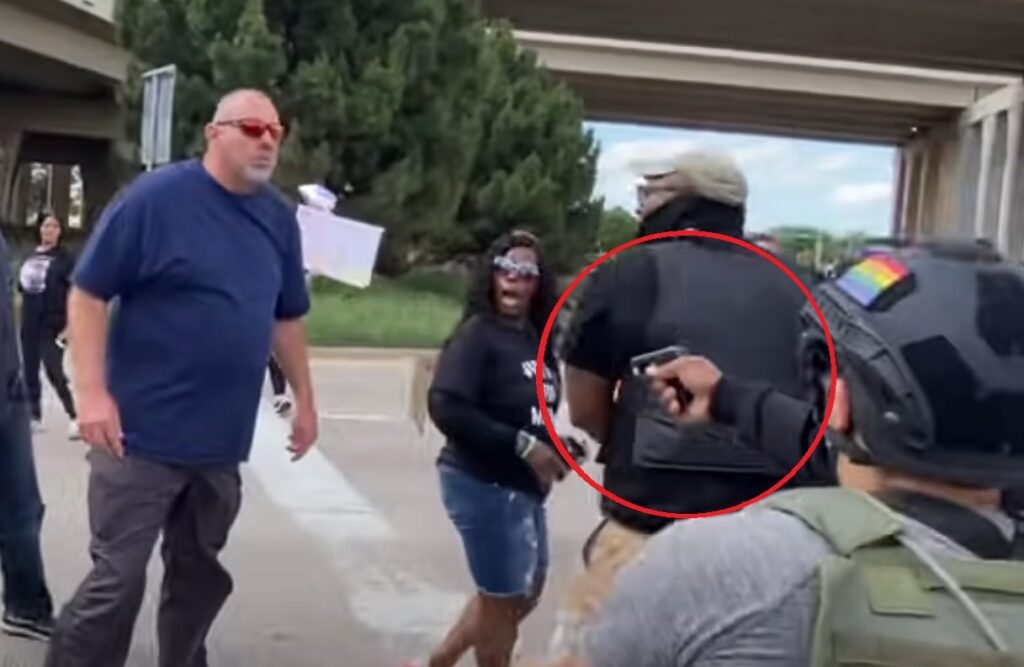 Harry LaRosiliere, Mayor
972-941-7107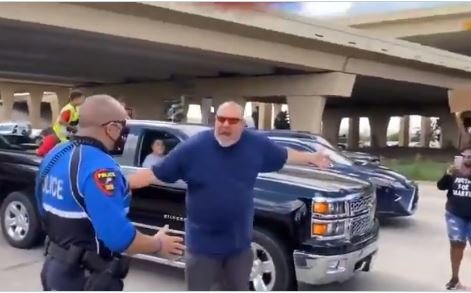 My letter to the Chief and Mayor
Chief Ed Drain and Mayor Harry LaRosiliere,
I read the article and watched the video of BLM terrorists taking over part of

Plano with your officers standing down. I watched one of the terrorists pointing a weapon

at an unarmed citizen, with YOUR OFFICER RIGHT THERE, and the officer did not make an arrest!

If the officer did this on his own, he needs to be immediately fired because he allowed a terrorist in the commission of a crime

to draw a weapon on an unarmed citizen. If he was acting by your policy, you need to immediately resign.

Texas is not going to be turned into Oregon/Portland or Seattle/Washington.

The following are the pictures the entire nation witnessed of what you and your police did.
Revelation 22:20 He which testifieth these things saith, Surely I come quickly. Amen. Even so, come, Lord Jesus.