Americans Are Fed Up – 72% Concerned with Violence in Major Cities – 62% It Affects Their Vote
Verse of the Day
Isaiah 1:5-7 Why should ye be stricken any more? ye will revolt more and more: the whole head is sick, and the whole heart faint. (6) From the sole of the foot even unto the head there is no soundness in it; but wounds, and bruises, and putrifying sores: they have not been closed, neither bound up, neither mollified with ointment. (7) Your country is desolate, your cities are burned with fire: your land, strangers devour it in your presence, and it is desolate, as overthrown by strangers.
Commentary
I hope these riots turn out to be a big factor in support for President Trump. In a sense, these riots let the American people what is the real Dem Party. It is hard core, American hating Communists. If this doesn't turn the masses away from the dems, then it appears nothing will and the country is lost.
May the Holy God of Israel bless and protect you.
Psalm 11:3 If the foundations be destroyed, what can the righteous do?
AMERICAN PATRIOTS
"Democrat-led riots in America's largest cities continue but Americans are getting tired of it and want them to end. According to the results from a survey by Rasmussen Reports Democrats are not so keen on ending the protests as the rest of America is:
Voters are ready for the police to put an end to the continuing violent protests nationwide. Most also say the protests will be important to their vote in the upcoming elections."
AMERICAN INSANITY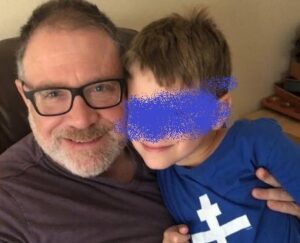 "Update: Judge Orders Texas Father to Pay $5,000 a Month So His Ex-Wife Can "Transition" Son James Into a Girl Named "Luna"
Evil is all around us now, and in all levels of government. I would go to jail before submitting to the judge's order.
"This is a heartbreaking update. A Dallas judge this week issued an order allowing Anne Georgulas power over her 8-year-old son James Younger's medical decisions.
As previously reported, the mother of 8-year-old James wanted to start the boy on puberty blockers and eventually cross-sex hormones.
The boy's father, Jeffrey Younger vowed to keep fighting to protect his son after a jury last year ruled against him in his court case to save his son James from gender "transition."
DEM PARTY VOTING BASE
Amazing that dead people always seem to democrat!
"Michigan clerks rejected 10,694 mailed ballots during the August 4 primary. Of those, 846 ballots were not accepted "because the voter was dead," the Detroit News reported.
Further, 2,225 ballots were denied because there was no voter signature on the envelope, and 1,111 votes were discarded because the voter moved to a new address after submitting the ballot. The state claimed the dead voters died between the time they submitted the ballot and when it was counted."
ISRAEL AND THE UAE
"Trump Announces Peace Deal Between Israel, UAE; 'Full Normalization'"
The danger is does this deal divide the land of Israel or touch Jerusalem. If it does, then Trump is on the wrong side of God's word, and it can bring judgment on him and America.
"President Donald Trump announced Thursday morning that Israel and the United Arab Emirates (UAE) had reached a peace deal and would achieve the "full normalization" of relations, the first peace agreement between Israel and any Gulf Arab state."
THE CURE FOR COVID-19 IN ACTION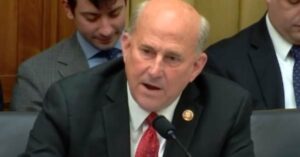 "Without a Doubt Hydroxychloroquine Protocols Helped Me – I Was Symptom Free in 4 Days" – Congressman Louie Gohmert Speaks Out on His Bout with COVID-19″
This is great news and lets hope this cure gets traction and breaks the hold the Deep State has over Americans with the fear of this virus!
"Texas Republican Louie Gohmert announced in July he had tested positive for the China conservative.Rep. Gohmert later announced he will be taking hydroxychloroquine to battle COVID-19 after being diagnosed with the virus.The Texas Republican, 66, said he and his doctor agreed that he should begin taking the anti-malarial drug, which some doctors believe can reduce the effects of the coronavirus.
"My doctor and I are all in," Gohmert said in an interview with Fox News' Sean Hannity. "I got a text before I came on from a friend doctor who just found out he had it, and he started the regimen, too — zinc and hydroxychloroquine. And that will start in a day or two, so thank you."
THE VP AND CORRUPTION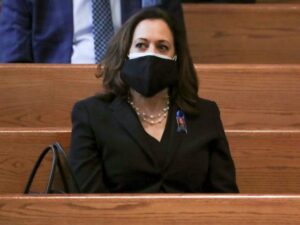 "Kamala Harris Refused to Prosecute Priests' Sexual Abuse After Church's Lawyers Funded Her Campaign"
Imagine the amount of brides she could take as VP! She is groomed to be VP just like Biden was for taking bribes from China, the Ukraine and probably most of the other countries. With Biden, the USA was for sale, and Kamala is primed and ready to go! She is a perfect fit to keep Biden's tradition going.
"Harris was the only DA among those from the top 50 metropolitan cities not to lay charges against clergy for sexual abuse, said Schweizer, reflecting on Harris's tenure as the San Francisco DA between 2004 and 2011.
Schweizer stated, "The numbers are pretty stunning. From 2004 to 2011, Kamala Harris was the San Francisco [district attorney] responsible for all prosecutions and the prosecution team in the San Francisco area. Between 2004 and 2011, she did not prosecute a single case of priests' sexual abuse–period."
Schweizer continued, "To put that in the context of how stunning that is, if you look at the top 50 metropolitan areas in the United States at that time, all 50 prosecuted at least one case, the sole exception being Kamala Harris in San Francisco."
HARD LEFT STUPIDITY ON STEROIDS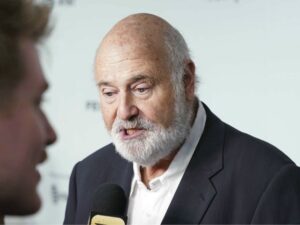 "Rob Reiner: Trump Gettysburg Speech Would Be Tribute to 'White Supremacy'"
At first I thought this was a joke, but their minds are so full of delusion mingled with hate that they can't think or reason. Their minds are now under the control of sin!
At the end of this posting, I posted the Gettysburg Address for your reading. The Hard Left thinking literally makes one insane.
"Director and actor Rob Reiner said Monday that if President Donald Trump were to deliver a speech accepting his party's nomination at the historic Civil War battlefield at Gettysburg, Pennsylvania, it would be a tribute to "White Supremacy."
Reiner's comment was echoed by CNN reporter Jeremy Diamond, who suggested that Trump might choose Gettysburg "because this is a president who has positioned himself as a defender of Confederate symbols and monuments to Confederate generals."

Gettysburg is not a Confederate symbol. It was the most important Union victory of the Civil War, turning back an invasion by Confederate General Robert E. Lee. It marked a "turning point" in the fight to end the war and abolish slavery.

Several moths later, President Abraham Lincoln delivered the "Gettysburg Address," one of the most famous speeches in the history of the English language.It concludes with one of the most memorable odes to democracy ever composed: "that government of the people, by the people, for the people, shall not perish from the earth."

President Abraham Lincoln
Four score and seven years ago our fathers brought forth on this continent, a new nation, conceived in Liberty, and dedicated to the proposition that all men are created equal.

Now we are engaged in a great civil war, testing whether that nation, or any nation so conceived and so dedicated, can long endure. We are met on a great battle-field of that war. We have come to dedicate a portion of that field, as a final resting place for those who here gave their lives that that nation might live. It is altogether fitting and proper that we should do this.
But, in a larger sense, we can not dedicate — we can not consecrate — we can not hallow — this ground. The brave men, living and dead, who struggled here, have consecrated it, far above our poor power to add or detract. The world will little note, nor long remember what we say here, but it can never forget what they did here.

It is for us the living, rather, to be dedicated here to the unfinished work which they who fought here have thus far so nobly advanced. It is rather for us to be here dedicated to the great task remaining before us — that from these honored dead we take increased devotion to that cause for which they gave the last full measure of devotion — that we here highly resolve that these dead shall not have died in vain — that this nation, under God, shall have a new birth of freedom — and that government of the people, by the people, for the people, shall not perish from the earth.
WAR IN MIDDLE EAST: HEZBOLLAH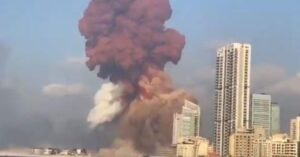 "Hezbollah Planned on Using Ammonium Nitrate Stockpile On Israel – Like They Have Done Multiple Times Before – Instead Beirut Blows Up"
I still believe that Israel blew this up. Hezbollah was going to use this weapon against Israel, so Israel took it out. I have no proof, but this is what I believe happened.
"Hezbollah's bomb of choice is ammonium nitrate. The same substance that blew up a large section of Beirut last week was used by Hezbollah numerous times before against the US and around the world.
The ammonium nitrate that blew up last week in Beirut was owned by the Hezbollah terror group that intended to use the material in a war against Israel, a top investigative reporter said Friday.
The leader of the Iran-backed terrorist organization, Hassan Nasrallah, is the person at the top responsible for the material having been in Beirut's port before the massive explosion last week that claimed over 150 lives, wounded 6,000 people and left a large part of the Lebanese capital in ruins, said Channel 13 Arab Affairs reporter Zvi Yehezkeli."
WEEKEND CARNAGE IN DEM CITIES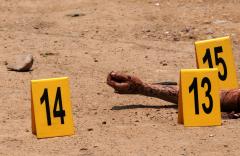 "Weekend: 60 Shot in Chicago and D.C., Riots, Looting in the Windy City"
I've began to post about the weekend carnage in the dem cities every Monday. This is life under the control of the demon-dems. Think of the entire nation under their control!
"Over the weekend in Chicago, 40 people were shot, four fatally, and riots swept through the city Sunday night. In the District of Columbia, the nation's capital, 20 people were shot at a block party, including a 17-year-old who was killed.
In Chicago, 3 teenagers were among those shot, including a 15-year-old girl, a 14-year-old boy, and a 17-year old boy,"
AG BARR'S INSIGHTS, REAL GOOD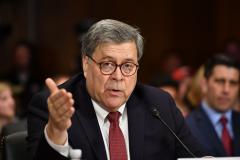 "AG Barr: The Left Isn't Interested in Compromise Because 'Total Victory' Is a 'Substitute for Religion' for Them"
This article is so good I posted all of it. Communism is a form of religion and this is what he brings out. He did not mention Communism, but the Dems are now hardcore Communists ideologues!
"Leftist politicians have lost all interest in compromise and the exchange of ideas because they only value "total victory," Attorney General William Barr said Sunday in an appearance on "Life, Liberty and Levin."
The Left believes the entire American system and its institutions must be torn down in order to achieve their goal of total victory, Barr said:

"Nowadays, you have, I think the left has essentially withdrawn from this model and really represents a Rousseauian Revolutionary Party that believes in tearing down the system. That what's wrong about America today all has to do with the institutions we have and we have to tear them down.

"And, they're interested in complete political victory. They're not interested in compromise. They're not interested in dialectic exchange of views. They're interested in total victory."

The Left has replaced religion with a passionate, ruthless quest for victory based on their belief that everything in life is political, Barr said:

"It's a secular religion. It's a substitute for religion. They view their political opponents as evil – because you stand in the way of their progressive utopia that they're trying to reach.

"And, that's what gives the intensity to the partisan feelings that people feel today. Because, for them, this pilgrimage we're all on is a political pilgrimage and everything is reduced to politics.

"For people who don't have that perspective, politics is important, but it's not the whole purpose of life."
If you like our ministry, please consider making a 

donation

to keep us going. May the Holy God of Israel bless you!
Revelation 22:20 He which testifieth these things saith, Surely I come quickly. Amen. Even so, come, Lord Jesus.