Anglican Minister Urges Prayers for Prince George to Be Gay
Verse of the Day
Luke 17:2 It were better for him that a millstone were hanged about his neck, and he cast into the sea, than that he should offend one of these little ones.
Commentary
No one rebuked the "Reverend" Holdsworth for praying for Prince George — age 4, that he would grow up to be a homosexual! This is now in the realm of the bizarre! See the picture of the reverend all decked out in his religious garments. It reminds me of Revelation 17 and the whore of Babylon. This happened in Great Britain, but the same attitude is here in America. How much time before the Lord sends judgment like he did to Sodom?
May the Holy God of Israel bless and protect you.
Jude 1:7  Even as Sodom and Gomorrha, and the cities about them in like manner, giving themselves over to fornication, and going after strange flesh, are set forth for an example, suffering the vengeance of eternal fire.
Christian Apostasy/ Homosexuality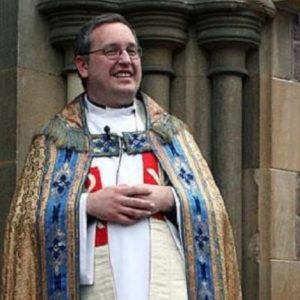 Anglican Minister Urges Prayers for Prince George to Be Gay 12/1/17
"A prominent Anglican cleric and gay rights campaigner known for contentious gestures has urged believers to pray for Prince George — age 4, and third in line to the throne — to find the love "of a fine young gentleman" when he grows up so as to advance the cause of same-sex marriage in church.
In his campaign to expand on that change, Mr. Holdsworth wrote in a blog post on Thursday that believers could "pray in the privacy of their hearts (or in public if they dare)

for the Lord to bless Prince George with a love, when he grows up, of a fine young gentleman." Prince George is the elder child of Prince William and the former Catherine Middleton, now called the Duke and Duchess of Cambridge."
American Politics/ Jerusalem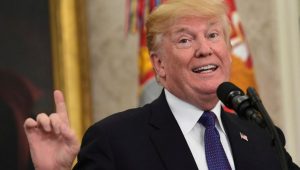 Trump to recognize Jerusalem the capital of Israel on Wednesday 12/1/17  I hope that this is true. There has been speculation recently that President Trump would recognize Jerusalem as Israel's capital. If he does this, it will have a huge impact on the "peace process."
Zechariah12:3  And in that day will I make Jerusalem a burdensome stone for all people: all that burden themselves with it shall be cut in pieces, though all the people of the earth be gathered together against it.

"President Trump is giving a speech Wednesday recognizing Jerusalem as the capital of Israel, according to two sources with direct knowledge.
A White House spokesman refused to confirm the report: "The President has always said it is a matter of when, not if. The President is still considering options and we have nothing to announce.
Hard Left/ Immigration
DOJ files arrest warrant for illegal immigrant acquitted in Kate Steinle case 12/1/17  This jury decision hurt me deeply. It now is very clear that I have NOTHING in common with Hard Left San Francisco and California. We should not pretend anymore that Americans are one nation. California should be divided up and the coastal section can be its own state. This also maybe needed for Seattle. It is just a matter of time before America breaks up as a nation. New England also can leave.
What will happen in a short time, is that these "nations" totally will collapse under the weight of their sin. What is left of California will look exactly like Mexico. A very small percentage of the population will be rich and powerful, while the vast majority will be poor and powerless. This is exactly the way the Hard Left wants it.
A real malevolent evil is now manifesting itself within America. This evil hates anything to do with God and the Bible. These people loathe us to the point that it would not take much to gear them up to kill.
Proverbs 11:21  Though hand join in hand, the wicked shall not be unpunished: but the seed of the righteous shall be delivered.

"The arrest warrant was originally drafted in 2015 and amended this week to include violations related to the charges of a felon in possession of a firearm, involuntary manslaughter and assault with a deadly weapon, all of which were filed after the defendant's initial arrest, according to Friday's warrant.
Officials at the Department of Justice told Fox News that there is an existing federal detainer that requires Zarate to be remanded into the custody of the U.S. Marshals to be transported to the Western District of Texas pursuant to the arrest warrant.
After the verdict, U.S. immigration officials announced late Thursday that Zarate would be deported. "Following the conclusion of this case, ICE will work to take custody of Mr. Garcia Zarate and ultimately remove him from the country," U.S. Immigration and Customs Enforcement said."
The Coming Middle East War/ North Korea
North Korea Ships Chemical Weapons to Syria: Nukes Next? 12/2/17  After reading this article, it is very easy to understand that one day in the near future Israel will obliterate Damascus and Syria. Syria is in league with North Korea, who already has provided Syria with chemical weapons of mass destruction. Israel may completely destroy Syria in connection with these weapons!
Isaiah 17:1  The burden of Damascus. Behold, Damascus is taken away from being a city, and it shall be a ruinous heap.

"North Korea is reported to be shipping chemical weapons to Syria. The United Nations Security Council (UNSC) has stated that activity has been intercepted during the past six months and that North Korea is also shipping conventional weapons there. Furthermore, a Syrian government entity, the Scientific Studies and Research Centre, has apparently established cooperation with the Korean Mining Development Trading Corporation (KOMID), North Korea's key arms exporter, and blacklisted by the UN Security Council
Shipping weapons and chemical weapons to Syria brings cash-strapped North Korea hard currency, Meanwhile Syria, thick in a civil war, can only acquire sophisticated weapons and weapons of mass destruction through a black market; so a sanctioned North Korea is ideal.
This news should not come as a surprise. North Korean support for Syria is nothing new. In 1995, a CIA report confirmed that Syria's Scud B and Scud C missile systems had been acquired from North Korea. By 1997, a State Department report confirmed that North Korea was providing Syria with crucial equipment for its missile development program. Der Spiegel reported in 2015 that Syria was again trying to build nuclear bombs."
Hard Left
Corporate America goes bonkers: Marvel, Barbie, Disney all push deranged left-wing agendas onto children and teens 11/30/17  There is an all-out attack now for the minds of the children. The reprobates are using every form of media to get at their minds. Disney is leading the pack, and my hope is that the Lord will pull it down like he is doing to Hollywood. We must protect our children and grandchildren from this attack. The Hard Left is relentless, because it is energized by hell.
Proverbs 27:20  Hell and destruction are never full; so the eyes of man are never satisfied.

"Besides destroying America, one of the things that the liberals have become fairly good at is taking advantage of Hollywood and childhood icons in order to advance their radical social justice agenda. It is a very sneaky way of promoting their deranged values and principles, similar to how companies use product placement to casually advertise their brands in movies and television shows. Instead of saying "buy Coca-Cola" or "become a liberal progressive," the strategy is to instead have the main actor casually sipping on a Coke in one of the scenes, or to have two parents in a children's show just happen to be homosexual.
This type of subtle yet consistent ideological indoctrination is doing a tremendous amount of damage to America's young people, and forcing them to grow up in a world that is based more in fantasy than in reality.
Hulu's new superhero series Runaways, for example, is jam packed with social justice principles and radical left wing values – because God forbid a television show exists today that doesn't contain some sort of liberal propaganda."
The Truth About Trump & Britain First (Video) 11/30/17  This is a great teaching about how insane the Hard Left is over President Trump's tweets of siding with Britain First.
The Hard Left really is insane and this teaching shows just how much they
❤️
❤️ Islam!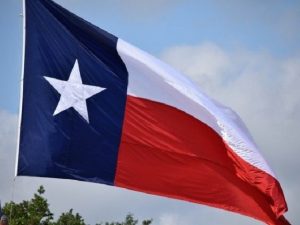 Texas State Student Defends 'White Death' Column Despite Condemnation by University President 12/1/17  Why did the school allow this post? There are more and more outright attacks on white people by the Hard Left, because they are white. They see Caucasians as the source of all evil in the world. They see America as the source of all evil!
These are dangerous people and there are lots of them. The colleges are riddled with self-hating whites and others who are writing articles that are leading to a race war. I have posted several of their writings, and we must take this seriously because they are serious. It seems that the colleges are the breeding grounds for this ideology spawned by Hard Left professors. They offer nothing but destruction, something like the French Revolution. It is just a desire to destroy with no idea of what to replace they are destroying. They are like brute beasts with a lust to destroy.

So far, they are contained to the colleges and some Hard Left cities, but there are many other cities that are in agreement with these anarchists, like Chicago, Philadelphia, and especially New York. They are like a ticking time bomb.
Proverbs 10:11  The mouth of a righteous man is a well of life: but violence covereth the mouth of the wicked.

"Texas State University student Rudy Martinez is defending his controversial column in the university's college newspaper that argued that "white death will mean liberation for all," despite a statement condemning the column as "racist" from University President Denise M. Trauth.
"The article speaks for itself," author Rudy Martinez told The College Fix."…Though my language, especially when I claim to have only ever met '12 decent white people,' could be deemed as hyperbolic (just barely), it has accomplished its goal: starting a conversation and outing racists."
Homeless people defecating on LA streets fuels horror hepatitis outbreak, as city faulted 11/30/17  I have been following the deterioration of many Hard Left controlled cities. In particular, LA, San Francisco, Portland, Seattle, and San Diego are leading the pack. These are all sanctuary cities that are bringing in a bad element. These cities are full of drug users and the homeless. They are ripe for contagious diseases and anarchy.
It is impossible for the reprobate mind to create and build. It is designed to destroy, and this exactly what it is doing in America. These cities are in big trouble and are fast getting worse!
Isaiah 1:6  From the sole of the foot even unto the head there is no soundness in it; but wounds, and bruises, and putrifying sores: they have not been closed, neither bound up, neither mollified with ointment. (7) Your country is desolate, your cities are burned with fire: your land, strangers devour it in your presence, and it is desolate, as overthrown by strangers.

"An outbreak of hepatitis A is spreading through Los Angeles County after leaping from a large homeless contingent in San Diego, threatening thousands of people and fueling criticism that local officials have not done enough to contain the deadly liver disease.
Hundreds of cases have turned up in southern California as well as Michigan — but conditions in Los Angeles, where roughly 50,000 people live on the streets, have prompted deeper concerns.
Reports compiled by volunteer organizations have faulted city officials for not providing enough accessible toilets as the homeless population sharply increased by 23 percent this year.
In a prescient warning, a June 2017 report by a collection of nonprofits called the LA Central Providers Collaborative sounded the alarm about crowding and living conditions on Skid Row, citing the city's own predictions about the increased risk for hepatitis A and other diseases."
Hard Left/ American Politics
FBI probe of 'Antifa ideology' underway, Wray tells House panel 12/1/17  Does anyone believe that the FBI is a legitimate investigating agency? Its credibility was totally destroyed by Obama and the Department of Justice.
"The FBI is investigating people inspired by "kind of an Antifa ideology," bureau Director Christopher Wray said Thursday.
Wray told members of the House Homeland Security Committee that people associated with the so-called anti-fascist or Antifa movement were subject to the FBI probe amid possible violent criminal activity.
"While we're not investigating Antifa as Antifa — that's an ideology and we don't investigate ideologies — we are investigating a number of what we would call anarchist-extremist investigations, where we have properly predicated subjects of people who are motivated to commit violent criminal activity on kind of an Antifa ideology," he told the House panel.
World War 3
Canada Orders Military to Re-open and Re-Stock BUNKERS to evacuate Gov't if Nuke War! 11/30/17  It is apparent to the rest of the world that war between the USA and North Korea is getting very close.
2 Peter 3:18  But grow in grace, and in the knowledge of our Lord and Saviour Jesus Christ. To him be glory both now and for ever. Amen.

"The growing threat of a North Korean missile striking Canada or detonating in a place that causes radiation to head into Canada, has prompted the Canadian government to adopt a Cold War defensive posture; they have told their military to re-open and fully re-stock deep underground bunkers at TWO military bases to be used for evacuation and survival of gov't officials.
Rising global tension, notably over North Korea, has prompted Canadian federal officials to review and in some cases revise a series of critical contingency plans, including one that involves the evacuation of the federal cabinet to a secure military base outside of Ottawa."

Galatians 6:7-9  Be not deceived; God is not mocked: for whatsoever a man soweth, that shall he also reap. For he that soweth to his flesh shall of the flesh reap corruption; but he that soweth to the Spirit shall of the Spirit reap life everlasting. And let us not be weary in well doing: for in due season we shall reap, if we faint not.