Bernie Sanders Floats Abortion as Global Population Control at CNN Climate Town Hall
Verse of the Day
Psalm 94:3 LORD, how long shall the wicked, how long shall the wicked triumph? (4) How long shall they utter and speak hard things? and all the workers of iniquity boast themselves? (5) They break in pieces thy people, O LORD, and afflict thine heritage. (6) They slay the widow and the stranger, and murder the fatherless.
Commentary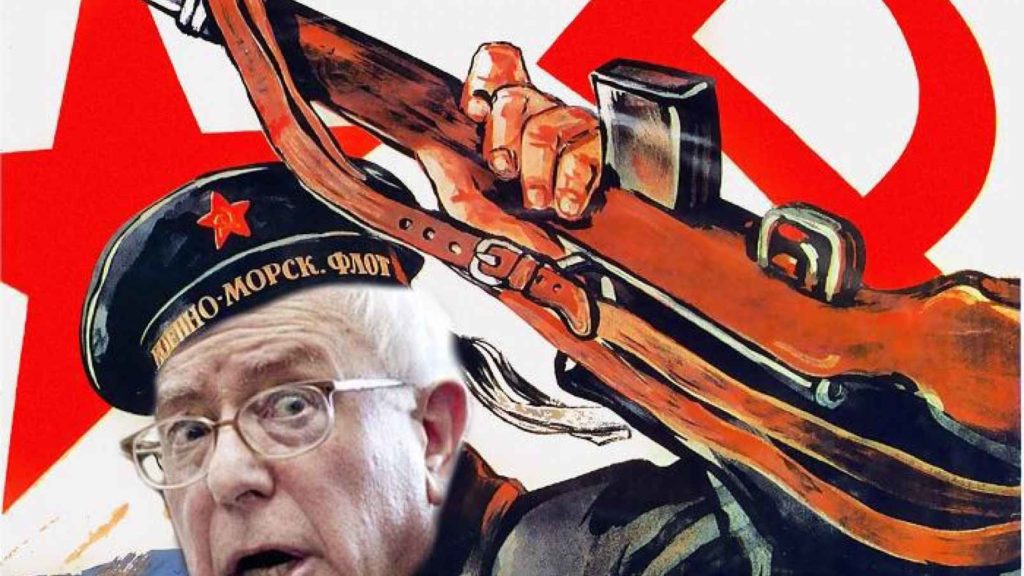 This is a clear view into the depraved mind of Communist murderer. Since 1917 and the Russian Revolution, the Communists have murdered at least 100 million people. The Communists are extremely dangerous and don't think the Communists in the Dem party are any different. Bernie just gave us a peek into his darkened mind. His thinking is to murderer the babies if there is a problem. If he gets away with this, the murdering spirit in him will expand to other areas. He and his ilk are extremely dangerous. In the end, anyone or group opposes the Communists they will kill to advance their agenda. I'll say it once one, the Communists are extremely dangerous with a murdering spirit that just oozes out of them!

 May the Holy God of Israel bless and protect you.

Ezekiel 33:2-4 Son of man, speak to the children of thy people, and say unto them, When I bring the sword upon a land, if the people of the land take a man of their coasts, and set him for their watchman: If when he seeth the sword come upon the land, he blow the trumpet, and warn the people; Then whosoever heareth the sound of the trumpet, and taketh not warning; if the sword come, and take him away, his blood shall be upon his own head. (5)  He heard the sound of the trumpet, and took not warning; his blood shall be upon him. But he that taketh warning shall deliver his soul. 
Dems Death Squad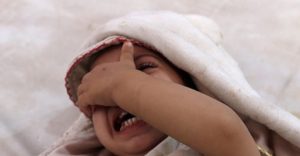 "Bernie Sanders Floats Global Population Control at CNN Climate Town Hall"
"Sen. Bernie Sanders told CNN's climate change town hall attendees Wednesday night that he is willing to talk about population control, suggesting that abortion is key to addressing the climate crisis.

The answer is yes," Sanders said, arguing that population control – in the form of abortion and birth control, specifically – is something he "very, very strongly" supports.

"So I think especially in poor countries around the world, where women do not necessarily want to have large numbers of babies and where they can have the opportunity to birth control to control the number of kids they have is something I very, very strongly support," he added."
Real Fascists in Dem Party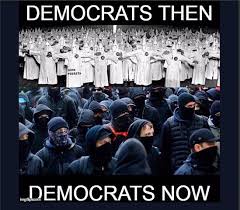 "AOC and the Squad Raise Bail Money for Cop-Attacking ANTIFA Thugs at 'Straight Pride Parade'" What they are doing is making it crystal clear they are enemies of real Americans and are nothing more than political thugs: political Antifa! These politicians are very dangerous and part of the attempted overthrown of the United States. It is very clear they are taking the war to us.
Psalm 94:21 They gather themselves together against the soul of the righteous, and condemn the innocent blood. (22) But the LORD is my defence; and my God is the rock of my refuge. (23) And he shall bring upon them their own iniquity, and shall cut them off in their own wickedness; yea, the LORD our God shall cut them off.

"Reps. Ayanna Pressley (D-MA) and Alexandria Ocasio-Cortez (D-MI), two members of the far-left "Squad" of multicultural women of color elected to Congress last year, are fundraising for the ANTIFA terrorists who committed acts of violence on the streets of Boston against law enforcement this past weekend.

Four police officers were hurt trying to keep the peace against violent ANTIFA agitators who wanted the "Straight Pride Parade" event shut down. They had plotted the violence well ahead of time, as Big League Politics reported, and their premeditated violence caused police to suffer injuries."
Terrorists Calling Patriot Americans Terrorists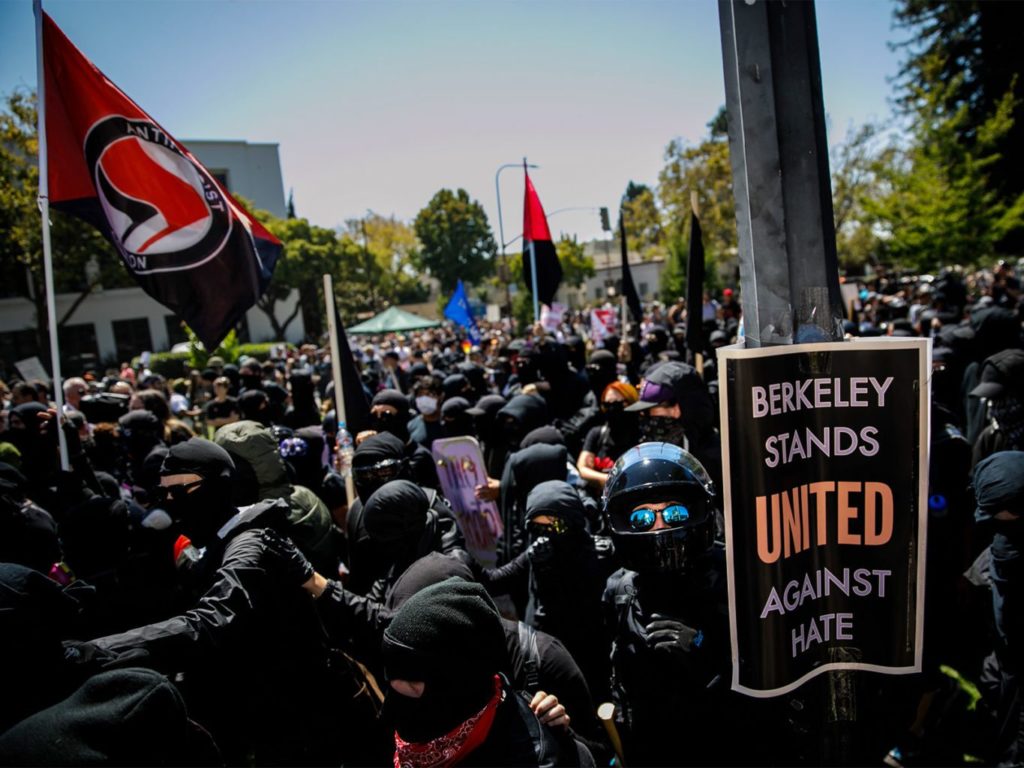 "San Francisco officials brand NRA a 'domestic terrorist organization'" SF is a sanctuary city that lets criminal illegal aliens roam free to kill and commit other crimes against Americans. This city now is a criminal enterprise. The irony of this is patriots need the weapons to protect themselves from the criminal element who now are in change of SF and many cities like it.
"The San Francisco Board of Supervisors has passed a resolution declaring the National Rifle Association a "domestic terrorist organization" and urged the federal government to do the same – the latest escalation in the heated rhetoric from Democrats regarding the NRA in the wake of several deadly mass shootings.

The resolution, which passed Tuesday and says the U.S. is "plagued by an epidemic of gun violence," accuses the NRA of using "its considerable wealth and organization strength to promote gun ownership and incite gun owners to acts of violence."

"All countries have violent and hateful people, but only in America do we give them ready access to assault weapons and large-capacity magazines thanks, in large part, to the National Rifle Association's influence," the resolution says."
Hard Left Protecting Sin
"Finnish politician under 'hate crime investigation' for sharing Bible verse on Facebook"
No matter what nation, the Hard Left is the same. They have the same plans for America. They want to shutdown the Bible about sexual sin. They "love" this sin and will protect it at all costs.
James 1:15 Then when lust hath conceived, it bringeth forth sin: and sin, when it is finished, bringeth forth death.

"Police are investigating a Christian politician in Finland for an alleged "hate crime" because she shared a Bible verse on Facebook to criticize a national church that participated in LGBT Pride festivities.

In the post, congresswoman Päivi Räsänen, a Christian Democrat, criticized the Evangelical Lutheran Church of Finland for participating in the Helsinki LGBT Pride events in June. Her criticism was alongside a picture of Romans 1:24-27 that describes same-sex relationships as "shameful." Her post made Räsänen the subject of a pretrial investigation by the Finnish Police for a suspected incitement against sexual and gender minorities."
Hard Left Merging with Islam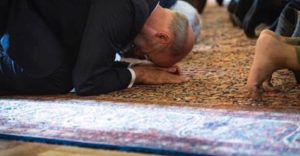 "PA Gov. Tom Wolf converts to Islam" I live in PA and thought Wolf could not get worse because he is hardest of the Hard Left, but he turned to Islam! He is a mixture of the Hard Left and Islam, and it doesn't get worse than this.
What I realize is this governor hated the Lord God of Israel, so God turned him over to allah for judgment. What a warning to everyone in the Hard Left.
"Governor Tom Wolf was spotted in recent photographs praising Allah. Governor Wolf's official Islamic conversation has not yet been made public, other than these photographs circulating on social media.

It has become evident through the photographs that Wolf has in fact already converted. According to Islam it is not permissible for a non-Muslim to pray either in the ranks or on his own.

Governor Wolf has developed a rapport within the Muslim community. National headlines circulated for weeks following the outburst of Wolf being "horrified" by lawmaker Stephanie Borowicz after she invoked the name of Jesus just before the Legislature's first Muslim woman was sworn in on the Quran at the Statehouse in Harrisburg. This happened on a Monday."
Devil Worship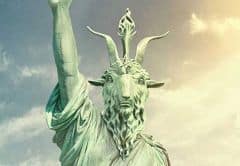 "Satanic Temple: 'More Than 50% of Our Membership is LGBTQ'" All this rebellion against God is uniting and will merge into the Whore of Babylon which will form just prior to the Second Coming of Jesus Christ.
Revelation 17:1 And there came one of the seven angels which had the seven vials, and talked with me, saying unto me, Come hither; I will shew unto thee the judgment of the great whore that sitteth upon many waters:

"In an interview with the British magazine Attitude, Lucien Greaves, the co-founder of The Satanic Temple in the United States, says that "more than 50% of our membership is LGBTQ," and that is a "conservative estimate."
Days of Noah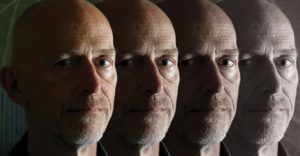 "The transhumanists who want to live forever" This is a great article that shows the mind of the transhumanists who want to live forever without Jesus Christ.
"Transhumanism is a patchwork of beliefs about how technology will enhance the human condition, maybe radically so. There are Extropians and brain uploaders, artists keen to paint in virtual worlds, and do-it-yourself biohackers ready to have electronic chips implanted in their bodies. One common thread, though, is the hope for super-longevity.

Who wouldn't want to reach 110, if not 500? Unlike mere armchair futurists, the life extensionists are prepared to experiment on themselves, and others, using vitamins and prescription cancer drugs, as well as compounds available only by finagling them from chemical suppliers.

"It's not supposed to be for people," said Richard Daly, a retired plastics manufacturer I met in Florida, of the peptide he swears reduced his biological age by four years. He winked. If a scientific paper points to a promising molecule, someone in "the community" has found a way to take it."
Abba Father's International Fellowship
These are older pictures of Dr John preaching in Pakistan that we could not show at the time because of the severe persecution (We are doing a lot of preaching in Pakistan this month so please keep the ministry in prayer.)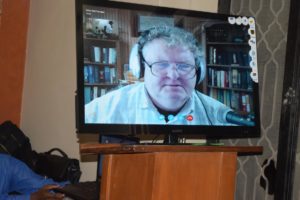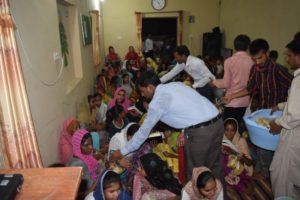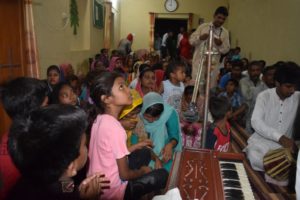 If you like our ministry, please consider making a donation to keep us going. May the Holy God of Israel bless you!
Revelation 22:20 He which testifieth these things saith, Surely I come quickly. Amen. Even so, come, Lord Jesus.