BOMBSHELL: CIA Whistleblower Leaked Proof Trump Under "Systematic Illegal" Surveillance Over Two Years Ago: FBI Sat On
Verse of the Day
 Proverbs 28:1  The wicked flee when no man pursueth: but the righteous are bold as a lion.
Commentary
This information comes from Larry Klayman of Judicial Watch, so you know it is true and on the money.
Why is it that there are so few heroes in government, and so many criminals and cowards? Do cowards gravitate to the government, or does working there change people?
The information coming out about the FBI and CIA is very serious. It really does look like they were trying to take down the President and destroy his presidency. We live in both exciting and dangerous times with all of the "evil critters" living in the Washington swamp.
May the Holy God of Israel bless and protect you.
John 3:19-21 And this is the condemnation, that light is come into the world, and men loved darkness rather than light, because their deeds were evil. (20) For every one that doeth evil hateth the light, neither cometh to the light, lest his deeds should be reproved. (21) But he that doeth truth cometh to the light, that his deeds may be made manifest, that they are wrought in God.
American Politics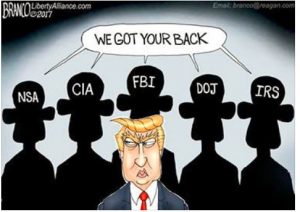 BOMBSHELL: CIA Whistleblower Leaked Proof Trump Under "Systematic Illegal" Surveillance Over Two Years Ago: FBI Sat On It 03/23/17
"Given the fact that the FBI had Montgomery's testimony and evidence for over two years, Klayman traveled to Washington DC last Thursday to meet with Committee Chairman Devin Nunes in the hopes that he would ask FBI Director Comey why the FBI hadn't pursued Montgomery's evidence. When Klayman arrived to speak with Nunes, he was "blown off" and instead shared his information with committee attorney Allen R. Souza – who Klayman requested in turn brief Nunes on the situation.
During my meeting with House Intelligence Committee counsel Allen R. Sousa I politely warned him that if Chairman Nunes, who himself had that same day undercut President Trump by also claiming that there is no evidence of surveillance by the Obama administration, I would go public with what would appear to be the House Intelligence Committee's complicity in keeping the truth from the American people and allowing the FBI to continue its apparent cover-up of the Montgomery "investigation."
And, that is where it stands today. The big question: will House Intelligence Committee Chairman Nunes do his job and hold FBI Director Comey's feet to the fire about the Montgomery investigation?
Klayman has detailed all of this in a NewsMax article, followed up with an official letter to Chairman Nunes today, requesting that he question Comey on Montgomery's evidence. Perhaps this explains Nunes' impromptu press conference today admitting that Trump's team was under "Incidental Surveillance" before making his way to the White House to discuss with the President.
So – we know that evidence exists from a CIA / NSA contractor turned whistleblower, detailing a massive spy operation on 156 judges, the Supreme Court, and high profile Americans including Donald Trump. See the letter below:"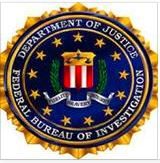 Nunes Says Trump Team Conversations Caught in Surveillance 03/22/17  Was the FBI caught lying about President Trump? I think that FBI Director Comey lied during the hearing. He has to go, because he is part of the Deep State that is like a separate state within America. It seems when they get before Congress, they all lie.
"I'm actually alarmed by it," Nunes, a California Republican, told reporters at the Capitol. "Details with little or no apparent foreign intelligence value were widely disseminated in an intelligence community report," he said. He said he didn't know if Trump's "own communications were intercepted."
The disclosure may bolster Trump's effort to back up his disputed claim in Twitter postings that the Obama administration "wiretapped" him, which he later amended to say that his team was under surveillance. FBI Director James Comey testified before the House committee this week that "I have no information that supports those tweets."
"I do think this is a startling revelation," White House Press Secretary Sean Spicer told reporters.
Nunes said he expects to learn more on Friday. His panel asked U.S. intelligence agencies for details on members of Trump's team whose communications may have been intercepted by U.S. spy agencies.
He said he's informed House Speaker Paul Ryan of the new information, "and I will be going to the White House this afternoon to share what I know with the president and his team."
Hard Left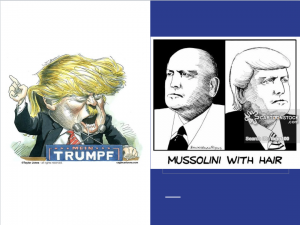 School Lesson Compares Trump to Hitler, Mussolini 03/23/17  This is a fight to the finish with the reprobates. They are trying everything to destroy America as we know it, including using propaganda against our children.
There are huge battles ahead with these people. Please remember this: they hate and loath us as much as the Nazis did the Jews. There is no doubt in my mind that if they can, they will act out on this hatred, just as the Nazis did.
"A group of moms in Saratoga Springs, New York has decided to fight back against what they call the radical leftwing indoctrination that has infested the local school system.
They call themselves the "Conservative Chicks" and one of their leaders contacted me after reading my new book, "The Deplorables' Guide to Making America Great Again."
She realized it was time to take a stand after a teacher at the local high school led a classroom presentation on fascism that included a graphic portrayal comparing President Donald Trump to Hitler and Mussolini. That's right, folks.
A tenth grade teacher at Saratoga Springs High School led a discussion on the rise of fascism during World War Two by referencing President Trump.
Another graphics listed "early warning signs of fascism":

· Nationalism
· Obession with national security
· Religion and government intertwined
· Rampant sexism
· Fraudulent elections
· Obsession with crime and punishment"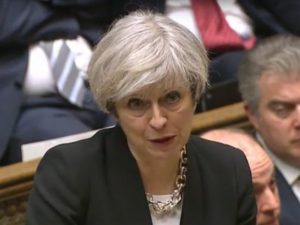 Theresa May says 'Islamist' Westminster Attack 'Not Islamic' 03/23/17
Isaiah 66:4  I also will choose their delusions, and will bring their fears upon them; because when I called, none did answer; when I spake, they did not hear: but they did evil before mine eyes, and chose that in which I delighted not.
What I am about to say is difficult, and I want to be sensitive to the slaughter that just took place in London.

In the face of this attack, how can the Prime Minister state the attack was not Islamic! It is like she is inviting an attack. How can one fight against this, if you don't understand that Islam was at the root and it is evil?
ISIS is following Islam and the Koran, and yet May states it was not an Islamic attack! If the Europeans keep living in this delusion, then I have little sympathy for them.

Islam is not peaceful, just ask the Christians who live in terror under it throughout the Muslim world! Saudi Arabia, Iran, and Indonesia are examples of state sponsored terrorism against Christians, and at the root are the Koran and Muhammad!

Right now, the Muslims have defeated the Europeans. They rejected the Lord, so now they have allah and the Koran. The Europeans are extremely weak-minded and have no power to stand against allah. Satan is trying to turn America into Europe. It is up to all of us to stand against the Muslims and their Koran, which at its root is hate speech against Christianity.
Sura 4.171  O followers of the Book! do not exceed the limits in your religion, and do not speak (lies) against Allah, but (speak) the truth; the Messiah, Isa son of Marium is only an apostle of Allah and His Word which He communicated to Marium and a spirit from Him; believe therefore in Allah and His apostles, and say not, Three. Desist, it is better for you; Allah is only one God; far be It from His glory that He should have a son, whatever is in the heavens and whatever is in the earth is His, and Allah is sufficient for a Protector.

"The Prime Minister has said the "Islamist" attack on Parliament was not "Islamic" and Islam is a "great faith".
Taking on the role of a theologian, Theresa May insisted: "It is wrong to describe this as Islamic terrorism. It is Islamist terrorism. It is a perversion of a great faith."
Speaking in Parliament, she also said the attack showed "the importance of all of our faiths working together, and recognising the values that we share".
Adding: "This act of terror was not an act of faith. It was a perversion; a warped ideology, which leads to an act of terrorism like that and it will not prevail."
Israel/ The Coming Middle East War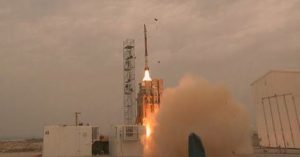 David's Sling air defense shield to be fully operational in Israel in early April 03/22/17  This is great news for Israel and just in time. This will give Israel tremendous protection against an Iranian missile attack. It will allow Israel to be more bold against Iran.
"As tensions mount between Israel and its neighbors, the country's David's Sling missile defense system will be operationally ready in the next two weeks.
"In the next few weeks we will finish a long process of testing a new weapons system that will join the air force," said Lt.-Col. Kobi Regev, the David's Sling battalion commander. "The new and more advanced system, which is connected with our two older systems, the Iron Dome and Arrow Missile Defense System, is more relevant to the threats posed to Israeli citizens."
Along with the Iron Dome, which is designed to intercept short-range rockets, and the Arrow, which intercepts ballistic missiles outside of the Earth's atmosphere, David's Sling intercepts tactical ballistic missiles, medium- to long-range rockets, as well as cruise missiles fired at ranges between 40 km.-300 km.
Together the systems will provide a comprehensive protective umbrella able to counter threats posed by both short- and midrange missiles used by Hezbollah and Gazan terrorist groups, as well as the threat posed by more sophisticated long-range Iranian ballistic missiles."
World War 3 – China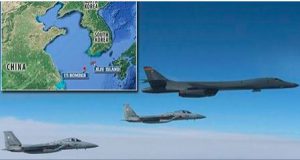 China threatens American B-1 bomber flying off South Korea: Stand off as Beijing claims US aircraft violated its 'defense zone' 03/23/17  The latest update on tension in the Pacific.
"China has accused the US plane of operating in its airspace without permission
Pliots of a Air Force B-1B Lancer bomber were forced to respond to controllers
Chinese Air Traffic officials radioed the bomber flying 70 miles from Jeju Island
The US bomber was in the controversial Chinese Air Defense Identification Zone
American and Japanese officials do not recognize the airspace China claim"
Science – 666 Surveillance System
China Fights Toilet Paper Theft With Facial-Recognition Technology 03/21/17 This story may seem like a joke, but it shows just how fast the surveillance system is taking shape, and to what lengths it will go – wouldn't buying more paper be far cheaper?
Science – 666 Surveillance System/ Health and Nutrition
It Might Soon Be Legal for Employers to Force You Into a Genetic Test 03/10/17  but also see:
The Big Health Fix Bruises Ryan and Trump: A more incremental approach to health care might be more practical than a big fix   This health bill, H.R. 1313 has just been pulled thankfully, because it has so many problems, as the video below makes clear. But maybe the most problematic was the provision that penalized employees who refused to give employers their genetic testing information. "Your genetic profile can reveal whether you have a disease or a predisposition to a physical or mental health problem." Think of how invasive this requirement would be and of all the possible consequences.

Hebrews 9:28 So Christ was once offered to bear the sins of many; and unto them that look for him shall he appear the second time without sin unto salvation.