Buttigieg says 'reckoning' coming over GOP and Christianity
Verse of the Day
Proverbs 14:34  Righteousness exalteth a nation: but sin is a reproach to any people. 
Commentary
This is the apostate Christianity looking for war with the real followers of the Lord. Their are millions in the Hard Left who think just like this. If we stand and pray and call out to the Lord, it is going to end badly for the apostates.
We MUST stand for the truth and call out to the Lord, and he has our back. If we don't stand and and pray, then they are going to roll right over us. The loath, hate and despise us and are acting on it. This is heading toward violence against us.
I am thankful for all who and standing and praying, but it seems like so few of God's people. This is not a game, but a deadly war.
May the Holy God of Israel bless and protect you.
Isaiah 5:20  Woe unto them that call evil good, and good evil; that put darkness for light, and light for darkness; that put bitter for sweet, and sweet for bitter! 

Attacking the Real Church in America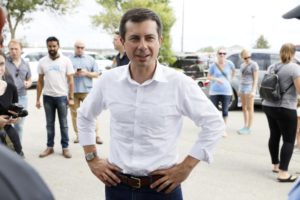 "Buttigieg says 'reckoning' coming over GOP and Christianity"
"Democratic presidential candidate Pete Buttigieg says Republicans will face "a reckoning" over a policy agenda he says is out of sync with Christian values.

Speaking on MSNBC's "Morning Joe" Thursday, Buttigieg kicked off a day of television appearances in which he highlighted his Christian faith.

Republicans, he asserted, are "known for beating people on the head" with their faith while following a policy agenda aimed at reducing assistance for the poor and other policies he said were at odds with that message. Buttigieg, the mayor of South Bend, Indiana, said "there's going to be a reckoning over that."
Hard Left White Liberals the Worst of the Worst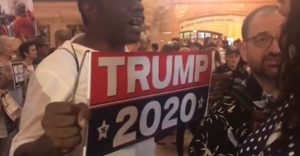 "Black Trump 2020 Supporter Shuts Down Liberal Democrats at Anti-Ice Rally in Grand Central Station (VIDEO) Watch the racial slurs by white liberals against a black Trump supporter! These are loathsome people who absolutely hate God and the Bible, along with us for believing the word of God.
This black man is a powerful speaker for the truth. I loved listening to him stand up against the white liberals.
Proverbs 1:23 Turn you at my reproof: behold, I will pour out my spirit unto you, I will make known my words unto you.
"On Sunday a group of far left open borders leftists held a rally in Grand Central Station in New York City. The radical leftists were protesting against ICE and US Border Patrol with their NO RAIDS/CLOSE THE CAMPS/ABOLISH ICE banners. Local Trump Supporters caught wind of the rally and held a counter protest. One Trump 2020 supporter of color carried around a Trump 2020 sign and challenged the leftists.

Trump supporter: This is America. It's freedom… He called me a house negro. That's why I don't like white liberals or Democrats. They are the worst of the worst on this earth. They want to control you. They are the worst. If you're a white liberal or Democrat pay me reparations. Not that I want it. You say I deserve it. And I will turn it over the Trump campaign."
The 666 Surveillance System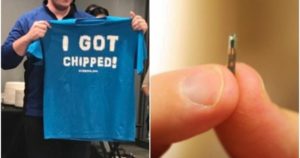 "Workers in Wisconsin Wear 'I Got Chipped' T-Shirts Celebrating New Implants" All signs now are full speed ahead for the implementation of the 666 System. This high tech 666 System has to merge with the coming one world religious system headed by the antichrist to fulfill Bible prophecy.
"Employees at the Three Square Market in Rivers Falls, WI actually celebrated by wearing "I Got Chipped" t-shirts after they were implanted with microchips by their bosses.

The microchips are the size of a grain of rice, and they were embedded into the hands of employees for Three Square Market, a vending company that makes kiosks to dispense food and beverages. It was done supposedly for the purposes of convenience, and employees' hands can now be read to verify their identity.

Three Square Market Chief Operating Officer Patrick McMullan dismisses any concerns that microchipping his employees is akin to Big Brother. He told detractors to "take your cell phone and throw it away" to defend his invasive practice."
Hard Left Politics
"Dems registration drive for 2020"

Isaiah 59:7 Their feet run to evil, and they make haste to shed innocent blood: their thoughts are thoughts of iniquity; wasting and destruction are in their paths.
WAR: Israel vs Hezbollah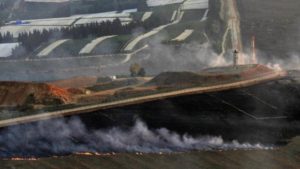 "Israel and Hezbollah: Shadow-boxing with live weapons" This is a good update about the situation between Israel and Hezbollah.
"Both sides have an interest in halting operations for now. Neither wants a full-scale war. Much will depend upon the Hezbollah reaction to the ruse with which Israel tried to calm this current upsurge.

It was Israel's strike on Hezbollah's power centre – the Dahiya quarter of Beirut – that prompted this cross-border exchange. This was, in the vernacular loved by military analysts, seen as being in "contravention of the rules of the game".

This was the first Israeli strike on the Lebanese capital since a war between Israel and Hezbollah in 2006. Indeed direct confrontations between Israeli and Hezbollah forces in general are relatively rare."
WAR: Israel vs Lebanon/Hezbollah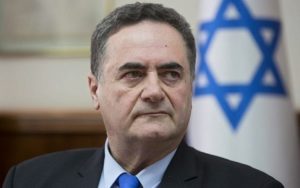 "Israel warns Nasrallah will be remembered as 'destroyer of Lebanon, if he attacks" Once again, Israel warns Lebanon that it will be destroyed if Hezbollah attacks Israel. An attack against Israel will cause an all-out war with Lebanon. The situation between Israel and Lebanon is now red hot.
"Foreign Minister Israel Katz on Sunday morning issued a tacit threat that Israel would be forced to wreak destruction in Lebanon if the Hezbollah terror group goes through with its stated plan to attack the Jewish state in retaliation for an alleged Israeli drone strike last week on its Beirut stronghold.

In a televised speech Saturday, Hezbollah chief Hassan Nasrallah said the group's response had been "decided." It is about "establishing the rules of engagement and… the logic of protection for the country," he said, adding that Israel "must pay a price" for the assault.

Nasrallah's comments came in a speech to supporters Saturday night, a week after an alleged Israeli drone crashed on the roof of Hezbollah's media office in southern Beirut, while another exploded and crashed nearby."
WAR: Israel vs Hezbollah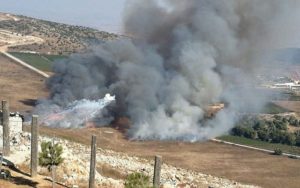 "Hezbollah fires anti-tank missiles at military jeep, IDF base; none hurt" Just an update to keep you on the cutting edge of what is happening with Israel.
"The Hezbollah terror group fired several anti-tank guided missiles at an army base and a military jeep just inside northern Israel's border with Lebanon on Sunday afternoon, causing no injuries, the Israel Defense Forces said.

Military sources said that the vehicle was empty when it was struck, but that soldiers had been inside half an hour earlier. IDF spokesman Lt. Col. Jonathan Conricus initially said that the armored jeep had been painted with a red Jewish star, identifying it as an ambulance, but later retracted the claim and clarified that the vehicle had been used as an ambulance but was not marked as such."
News from Israel (Video)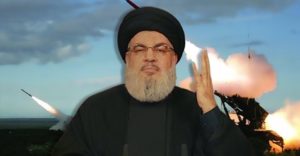 "Hezbollah: 'No more red lines in battle against Israel'"
The war rhetoric continues to accelerate.
 

Christianity in America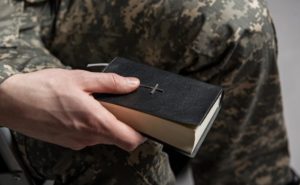 "Trump admin allows veterans' hospitals to have Bibles, Christmas trees again" It is a small but welcomed step in the right direction.
"The new guidelines call for "inclusion in appropriate circumstances of religious content in publicly accessible displays at VA facilities," and allow "patients and their guests to request and be provided religious literature, symbols and sacred texts during visits to VA chapels and during their treatment at VA."

The guidelines also allow the VA to accept donations of religious literature, cards, and symbols at its facilities, and to distribute them to VA patrons "under appropriate circumstances." "Under the old regime, you couldn't have those outward symbols," Wilkie said. "You could not have religious texts in the chapels unless you brought them. The chaplains could not walk the halls seeking people to talk with. There had to be a specific request."

The allowed literature may include the Bible, the Quran, the Talmud, or any other religious text, VA officials noted."
Abba Father's International Fellowship
Photos are from earlier this year when we preached in Pakistan . Please keep us in prayer as we are preaching daily indifferent areas of Pakistan starting this month.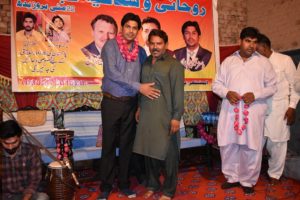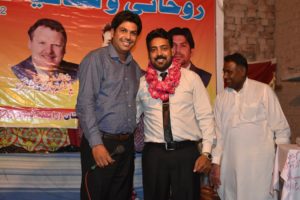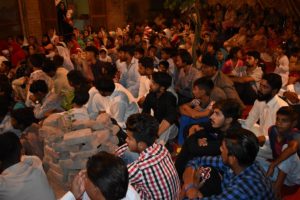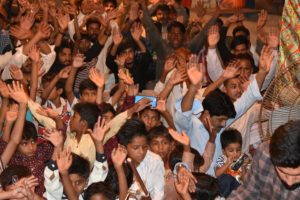 If you like our ministry, please consider making a donation to keep us going. May the Holy God of Israel bless you!
Revelation 22:20 He which testifieth these things saith, Surely I come quickly.Amen. Even so, come, Lord Jesus.