Canadian Prime Minister Justin Trudeau Trashes Pro-Life People: You're "Not in Line With Society"
Verse of the Day
Proverbs 28:5  Evil men understand not judgment: but they that seek the LORD understand all things.
Commentary
The Hard Left in Canada is exactly like its counterpart in America. There is NO difference between them. In the mean time, Trudeau loves the Muslims and has them flooding into Canada. Soon Canada is going to be just like Germany. Notice how they protect and promote abortion while at the same time Muslims are flooding into the nation!
May the Holy God of Israel bless and protect you.
Matthew 19:14 But Jesus said, Suffer (allow) little children, and forbid them not, to come unto me: for of such is the kingdom of heaven.
Hard Left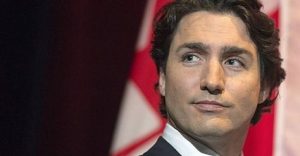 Canadian Prime Minister Justin Trudeau Trashes Pro-Life People: You're "Not in Line With Society" 01/15/18
"Justin Trudeau, Canada's radically pro-abortion prime minister, blasted pro-life advocates Wednesday amid a nation-wide outrage about barring pro-life groups from a federal grant program.
"An organization that has the explicit purpose of restricting women's rights by removing rights to abortion, the right for women to control their own bodies, is not in line with where we are as a government and quite frankly where we are as a society," Trudeau said in answer to a question about free speech.
BuzzFeed reports the prime minister made the remarks Wednesday during a town hall event in Hamilton, Ontario. They came in answer to questions from a college student who attended the meeting.
"If you're pro-life then you are ridiculed and insulted, but if you're pro-choice then you're praised," the student told Trudeau, according to the National Post. "And I just want to know if this [free speech] is important to you."
American Politics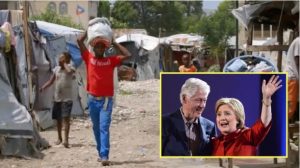 50-YR OLD HAITI OFFICIAL, Slated To Testify Against Clinton Foundation Corruption Next Week, Found DEAD In Miami With "Gunshot to the head 01/15/18  Yet another case of Arkancide involving a witness against the Clintons. This one was "suicide."
"It's no secret that the Clinton Foundation has been facing credible reports of robbing impoverished Haitians who were devastated by Hurricane Hanna in 2008, through their "foundation." Haitians have been protesting for years outside of the Clinton Foundation offices over the theft of money that was donated by individuals and businesses to the Clinton Foundation that never made it to the poorest of the poor.
One man was set to testify against the Clinton Foundation next week. That man was 50 year old former Haitian government official Klaus Eberwein. He was found dead in his Miami home with a "gunshot to the head" that's been ruled a "suicide" by the Miami-Dade's medical examiner records supervisor. (Think Vince Foster)"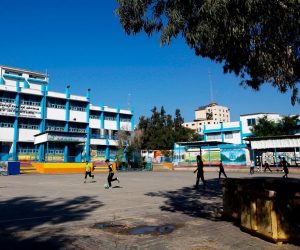 US Set to Cut UN Money for Palestinian Refugees 01/15/18  This is a wonderful move by President Trump. He has caught them lying and playing games with Israel, so the President has the courage to call them out and then stop the funding. I doubt any other nation will pick up the loose of funds!
The Trump administration is preparing to withhold tens of millions of dollars from the U.N. agency for Palestinian refugees, cutting the year's first contribution by more than half or perhaps entirely, and making additional donations contingent on major changes to the organization, according to U.S. officials.
President Donald Trump hasn't made a final decision, but appears more likely to send only $60 million of the planned $125 million first installment to the U.N. Relief and Works Agency, said the officials, who weren't authorized to publicly discuss the matter and spoke on condition of anonymity."
Hard Left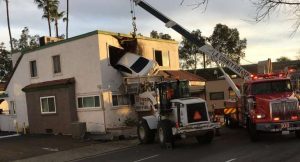 What's the Matter with California? 01/15/18  As I have said many times, the Hard Left reprobate mind only can destroy. It is the most destructive force on earth. The Hard Left is fully in control of California and now we can see the destruction process starting to take over. This state soon will look like a Third World nation with a small percentage of rich people, with the rest being poor.
Proverbs 14:12  There is a way which seemeth right unto a man, but the end thereof are the ways of death.

"The Left's first, last and only instinct is to throw more money at the problem, but California's already done that. and guess what?
It's not as though California policymakers have neglected to wage war on poverty. Sacramento and local governments have spent massive amounts in the cause. Several state and municipal benefit programs overlap with one another; in some cases, individuals with incomes 200% above the poverty line receive benefits. California state and local governments spent nearly $958 billion from 1992 through 2015 on public welfare programs, including cash-assistance payments, vendor payments and "other public welfare," according to the Census Bureau. California, with 12% of the American population, is home today to about one in three of the nation's welfare recipients.
The generous spending, then, has not only failed to decrease poverty; it actually seems to have made it worse."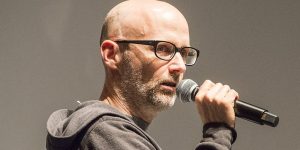 Moby Says CIA Agents Asked Him to Spread the Word About Trump and Russia 01/15/18  The CIA was part of the disinformation campaign against President Trump. It looks like CIA agents went to celebrates who reached many people and asked them to promote the story about Trump and the Russian collusion! I hope that many heads are going to roll in the CIA.
Hebrews 11:9-10  By faith he sojourned in the land of promise, as in a strange country, dwelling in tabernacles with Isaac and Jacob, the heirs with him of the same promise: For he looked for a city which hath foundations, whose builder and maker is God.

"Last February, following the Presidential inauguration of Donald Trump, Moby posted on social media claiming to have insider information on connections between the Trump administration and Russia. The producer/DJ said that "after talking to friends in DC," he had allegedly learned that the Fusion GPS dossier was "100% real" and that the Russian government was "blackmailing" the president. Now, in a new interview with WFPK in Louisville, Kentucky, Moby has doubled down on his claims (as CoS points out).
Talking with WFPK's Kyle Meredith, Moby cited "active and former CIA agents" who were "truly concerned" about Trump's collusion with Russia. "They were like, 'This is the Manchurian Candidate, like [Putin] has a Russian agent as the President of the United States,'" he said. "So they passed on some information to me and they said, like, 'Look, you have more of a social media following than any of us do, can you please post some of these things just in a way that … sort of put it out there.'"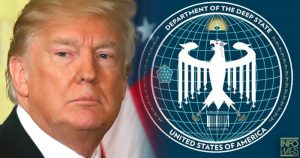 Ex-CIA Agent: Deep State 'Terrified' Of Trump, 'Want Him Taken Out 01/15/18  (Video) Make sure you watch the video. This is a very powerful presentation. The CIA and deep state are terrified because Trump has turned the tide against them and they are in trouble.
"President Trump is shaking up the Deep State in such a way they've ordered the corporate media to attack him nonstop, according to former top CIA officer Kevin Shipp.
"Donald Trump is questioning the Deep State and the shadow government," Shipp said in a USAWatchdog interview on Sunday.
"He's rocking that place left and right. The news media is terrified of that. Their editors are telling them to attack him just like they are attacking him from the inside. It's just dirty pool because they want him taken out."
The Coming Middle East War
Gulf tension: Are Egypt and Sudan about to go to war? 01/14/18  From out of nowhere, it looks like war between Egypt and the Sudan! Both nations are mobilizing their armies on the border. It appears that Turkey is behind this tension because it supporting Sudan against Egypt. It seems like the entire Mid East is about to explode.
"Tension between Egypt and Sudan has increased this week amid military build-ups on their borders and fears that the crisis in the Gulf has now spread to eastern Africa.
Turkish media reported on 4 January that Egyptian forces have arrived in Eritrea, which borders eastern Sudan, with backing from the UAE and opposition groups from the region.
That same day, Sudan recalled its ambassador from Cairo, then two days later declared a state of emergency in Kassala state, which neighbours Eritrea, and shut the border without explanation. Eyewitnesses in Kassala have since said that large numbers of troops have passed through, heading towards the border area."
World War 3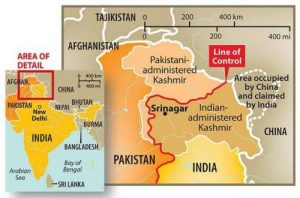 Pakistan Threatens India With Nuclear War After Indian Army Chief's Statement 01/14/18  There are now threats of nuclear war between India and Pakistan! This could break out into war as both armies are mobilized! There are so many hot spots now that could erupt into a major conflict. China will back Pakistan in a war, while the US would back India.
"Indian Army Chief General Bipin Rawat said Friday his military was ready to call Pakistan's "nuclear bluff" and carry out aggressive military operations across the border.
"We will call the (nuclear) bluff of Pakistan. If we will have to really confront the Pakistanis, and a task is given to us, we are not going to say we cannot cross the border because they have nuclear weapons. We will have to call their nuclear bluff," Gen. Rawat warned, responding to a question during a press conference on the "possibility of Pakistan using its nuclear weapons in case the situation along the border deteriorates," said the Hindustan Times.
On Saturday, Pakistan's Foreign Minister Khawaja Asif unleashed a Tweetstorm denouncing Rawat's comments as "very irresponsible. Amounts to invitation for nuclear encounter. If that is what they desire, they are welcome to test our resolve. The general's doubt would swiftly be removed, inshallah."
World War 3/ North Korea
North Korea-bound ships could soon be routinely intercepted by the US and its allies 01/15/18  This needs to be watched because if the blockade goes into effect, it quickly will choke NK and force its hand. Kim already has said that a blockade is an act of war.
Jude 1:14-15  And Enoch also, the seventh from Adam, prophesied of these, saying, Behold, the Lord cometh with ten thousands of his saints, to execute judgment upon all, and to convince all that are ungodly among them of all their ungodly deeds which they have ungodly committed, and of all their hard speeches which ungodly sinners have spoken against him.

"In December, North Korea warned that a naval blockade would be considered an "act of war." This week, foreign ministers from the US and about 20 other countries will discuss the possibility of intercepting vessels headed to North Korea, as part of expanding efforts to pressure Pyongyang into abandoning its nuclear weapons and ballistic missile programs.
The meeting will take place in Vancouver on Jan. 16, with Canada and the US serving as co-hosts. Attendees will primarily be the nations that sent troops to the Korean war of 1950-53, among them South Korea, Japan, Australia, India, Britain, and France. Neither China nor Russia will attend, though they will be given a readout of the discussion."
Science: 666 Surveillance System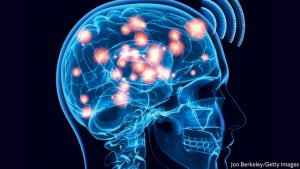 Using thought to control machines 01/15/18  There now is a lot of information coming out about the advancement of technology for mind control. The ability for technology to control the thinking process is fast coming into play. It won't be too long before total mind control is in place.
"As our Technology Quarterly in this issue explains, the pace of research into BCIs and the scale of its ambition are increasing. Both America's armed forces and Silicon Valley are starting to focus on the brain. Facebook dreams of thought-to-text typing. Kernel, a startup, has $100m to spend on neurotechnology. Elon Musk has formed a firm called Neuralink; he thinks that, if humanity is to survive the advent of artificial intelligence, it needs an upgrade. Entrepreneurs envisage a world in which people can communicate telepathically, with each other and with machines, or acquire superhuman abilities, such as hearing at very high frequencies."

Ephesians 1:8-10  Wherein he hath abounded toward us in all wisdom and prudence; Having made known unto us the mystery of his will, according to his good pleasure which he hath purposed in himself: That in the dispensation of the fulness of times he might gather together in one all things in Christ, both which are in heaven, and which are on earth; even in him: