Chinese scientists are creating CRISPR babies
Verse of the Day
Genesis 6:4 There were giants in the earth in those days; and also after that, when the sons of God came in unto the daughters of men, and they bare children to them, the same became mighty men which were of old, men of renown.
Commentary
We knew this was going to happen when the technology was developed that would allow it. In the Day of Noah, man's DNA was altered, and once again it is being altered.
This is just the start as man is now going to play God. Once the DNA is altered outside of being a human, this is a creature that is not made in the image of God!
This is a sure sign we are in the last of the last day and the return of Jesus Christ can't be far away!
Wow are events moving fast to the climax!

May the Holy God of Israel bless and protect you.
Genesis 1:27 So God created man in his own image, in the image of God created he him; male and female created he them.
Days of Noah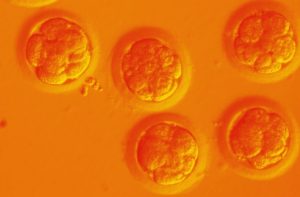 "Chinese scientists are creating CRISPR babies"
"When Chinese researchers first edited the genes of a human embryo in a lab dish in 2015, it sparked global outcry and pleas from scientists not to make a baby using the technology, at least for the present.

It was the invention of a powerful gene-editing tool, CRISPR, which is cheap and easy to deploy, that made the birth of humans genetically modified in an in vitro fertilization (IVF) center a theoretical possibility. Now, it appears it may already be happening.

According to Chinese medical documents posted online this month (here and here), a team at the Southern University of Science and Technology, in Shenzhen, has been recruiting couples in an effort to create the first gene-edited babies. They planned to eliminate a gene called CCR5 in hopes of rendering the offspring resistant to HIV, smallpox, and cholera.
Photo of Jiankui He
He Jiankui leads a team using the gene-editing technology CRISPR in an effort to prevent disease in newborns.
Southern University of Science and Technology. The clinical trial documents describe a study in which CRISPR is employed to modify human embryos before they are transferred into women's uteruses."
New World Order vs Nationalism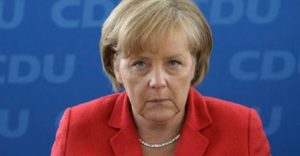 "Angela Merkel: In This Day and Age States Must Be Ready to Give Up Sovereignty – Nationalist Countries are Not Patriotic" The NWO is out in the open and wants to destroy national sovereignty to create a world government. America is loaded with people like this including Obama and the swamp. We are fighting for our survival because they want to destroy America as we know it.
What is so odd about this decades ago I warned the about the NWO and few listened or believed what I saying. Right now the NWO crowd are out in the open about it, yet so few see it. It is going to come down to the American patriots against the NWO and brain dead that follow them. It is here right now and it is not going away. This is a fight to the finish. In the short
Revelation 13:7 And it was given unto him to make war with the saints, and to overcome them: and power was given him over all kindreds, and tongues, and nations.
"Mrs Merkel, who last month announced she was controversially stepping down as leader of her party but not as Chancellor of Germany despite previously saying the two roles go hand in glove, said ceding power to a superstate is a better form of patriotism.

She told the event, titled 'Parliamentarianism Between Globalisation and National Sovereignty': "In this day nation states must today – should today, I say – be ready to give up sovereignty. "But of course in an orderly procedure."

Mrs Merkel said that countries who think "they can solve everything on their own" are simply nationalistic and not patriotic because they "only think about themselves."

She said: "Either you are one of those who believe they can solve everything on their own and only have to think about themselves. That is nationalism in its purest form. "This is not patriotism. Because patriotism is if you include others in the German interest and accept win-win situations."
666 Surveillance System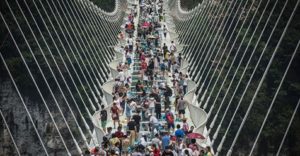 "Beijing to Judge Every Resident Based on Behavior by End of 2020" We knew this was coming only it is much faster than we thought would happen. Every person in China will be identified and brought under this control system. If a person does not go along with the Communist government, they will be dealt with! There is NO doubt that this is exactly what the Hard Left wants to bring Americans under!
It won't be long until the entire world can be brought under a system like this which is exactly what the antichrist will over!
Revelation 13:16,17 And he causeth all, both small and great, rich and poor, free and bond, to receive a mark in their right hand, or in their foreheads: And that no man might buy or sell, save he that had the mark, or the name of the beast, or the number of his name. (18) Here is wisdom. Let him that hath understanding count the number of the beast: for it is the number of a man; and his number is Six hundred threescore and six.

"China's plan to judge each of its 1.3 billion people based on their social behavior is moving a step closer to reality, with Beijing set to adopt a lifelong points program by 2021 that assigns personalized ratings for each resident.

The capital city will pool data from several departments to reward and punish some 22 million citizens based on their actions and reputations by the end of 2020, according to a plan posted on the Beijing municipal government's website on Monday. Those with better so-called social credit will get "green channel" benefits while those who violate laws will find life more difficult.

The Beijing project will improve blacklist systems so that those deemed untrustworthy will be "unable to move even a single step," according to the government's plan. Xinhua reported on the proposal Tuesday, while the report posted on the municipal government's website is dated July 18."
Muslims Using UN for Protection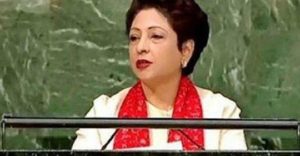 "Islamic Republic of Pakistan Informs UN of Initiative for International Campaign to Criminalize Criticism of Islam"
The Muslims are the biggest violators of free speech and freedom of religion, and now they want the United Nations to stop hate speech against Islam.
Remember, to the Muslims and Hard Left when you speak the truth about Islam it is "hate speech". Muslims can't defend Islam and Muhammad, so they need to use force to stop all those who speak against Islam!
John 18:37 Pilate therefore said unto him, Art thou a king then? Jesus answered, Thou sayest that I am a king. To this end was I born, and for this cause came I into the world, that I should bear witness unto the truth. Every one that is of the truth heareth my voice.
"Pakistan informed the United Nations (UN) on Thursday of Prime Minister Imran Khan's initiative for an international campaign against defamation of religions.

Speaking at the Eighth Global Forum of the United Nations Alliance of Civilization, Pakistan's Ambassador to the UN, Maleeha Lodhi, said the premier had made a major announcement to counter Islamophobia and incitement to hatred being witnessed in some parts of the world.

"Hate narratives are spreading in several parts of the world; Islamophobia is on the rise and diversity is being seen not as a source of enrichment but as a threat, and politics of fear seem to be replacing politics of hope," she asserted. In the face of such troubling trends, the Pakistani envoy said, the role of bridge builders and peacemakers becomes even more pivotal."
666  Surveillance System (video)
This is a fantastic video tying together what is happening in China to here in the West. The 666 System is manifesting throughout the world right before us!
Revelation 14:9-11…If any man worship the beast and his image, and receive his mark in his forehead, or in his hand, The same shall drink of the wine of the wrath of God, which is poured out without mixture into the cup of his indignation; and he shall be tormented with fire and brimstone in the presence of the holy angels, and in the presence of the Lamb: And the smoke of their torment ascendeth up for ever and ever: and they have no rest day nor night, who worship the beast and his image, and whosoever receiveth the mark of his name.
Authority of Bible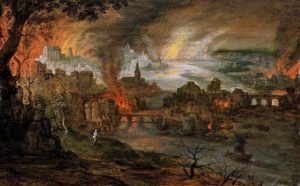 "Scientists: Sodom destroyed by 'superheated blast from skies'" This is very interesting article about the literalness of Genesis 19 and the events about Sodom!
Genesis 19:24,25 Then the LORD rained upon Sodom and upon Gomorrah brimstone and fire from the LORD out of heaven; And he overthrew those cities, and all the plain, and all the inhabitants of the cities, and that which grew upon the ground.

"A scientific study aligns with the biblical account of the ancient cities of Sodom and Gomorrah being destroyed by fire and brimstone from the heavens.

The book of Genesis tells the story of God sending two angels to save Lot and his family from a city where men demanded to "be intimate" with visiting men, one of the clearest biblical condemnations of homosexuality. In response, God "rained upon Sodom and Gomorrah sulfurous fire … out of heaven." It would be hundreds of years before life returned to the region. And now scientists have found evidence of a cataclysmic event in that area, even if they do not attribute it to God.

Science News reported archaeologist Phillip Silvia of Trinity Southwest University in Albuquerque has concluded a "superheated blast from the skies … obliterated cities and farming settlements north of the Dead Sea around 3,700 years ago."

Siliva found "radiocarbon dating and unearthed minerals that instantly crystallized at high temperatures indicate a massive airburst caused by a meteor that exploded in the atmosphere instantaneously destroyed civilization in a 25-kilometer-wide circular plain called Middle Ghor."
Abba Father's International Fellowship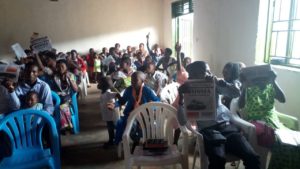 Gospel being preached and tracts going out in Rwanda last weekend thanks to your book purchases and donations. (more pictures and a letter from the pastor can be seen under the title Abba Fathers Fellowship posted this week.)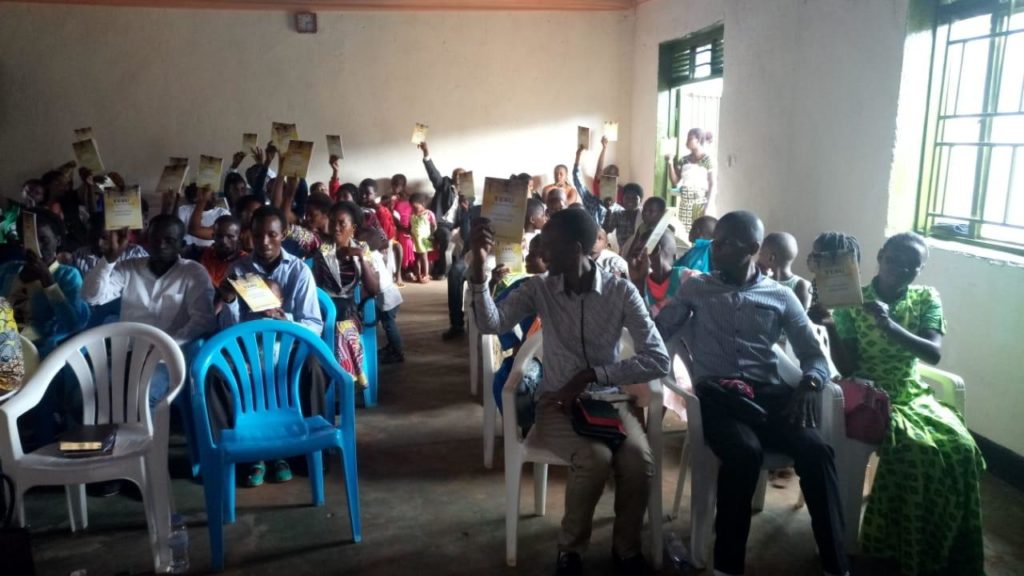 Revelation 22:20 He which testifieth these things saith, Surely I come quickly. Amen. Even so, come, Lord Jesus.
If you like our ministry, please consider making a donation to keep us going. May the Holy God of Israel bless you!