CNN, MSNBC cast Trump voters as Nazis, rapists
Verse of the Day
Psalm 2:1 Why do the heathen rage, and the people imagine a vain thing?
Commentary:
I continually warn about this Hard Left rhetoric. They can't stop President Trump and his agenda, so now they focus on his supporters. These people are delusional and full of hatred which makes them very dangerous. They first demonize people before moving to violence. This is the stage they are now at on the cusp of demonizing to violence. There has already been violence, but not on a massive scale like the Nazis against the Jews.
I have said for decades the Hard Left hates us as much the Nazis did the Jews. It is very clear now that in reality the Hard Left does have this hatred for us. It is a loathing, and you can see they would love to act on this loathing.
We are Americans, and there is no way we will ever do down like the way the Nazis did to the Jews. The Hard Left needs to be very careful because we are only going to let their insanity go so far before we have to act. I think that millions upon millions of patriots are watching the threats and antics of these delusional people with the idea we might have to defend America and ourselves.
These people now are fully under the control of demons and are taking the fight to us. You need to be spiritual and mentally prepared for a confrontation with them. We need a revival for survival.
May the the Holy God of Israel bless and protect you.
Matthew 11:28 Come unto me, all ye that labour and are heavy laden, and I will give you rest. (29)Take my yoke upon you, and learn of me; for I am meek and lowly in heart: and ye shall find rest unto your souls.(30)For my yoke is easy, and my burden is light.
Hard Left Dangerous Rhetoric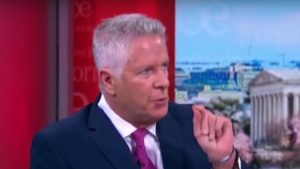 "CNN, MSNBC cast Trump voters as Nazis, rapists"
Psalm 59:1 Deliver me from mine enemies, O my God: defend me from them that rise up against me.
"Amid the recent controversy over separation of families at the border, interview guests and analysts on CNN and MSNBC have frequently branded supporters of President Trump as racists and Nazis.

On MSNBC, Donny Deutsch, the former host of a CNBC talk show, said anyone who votes for Trump is a "bad guy," and he likened Trump voters to Nazi concentration camp guards.

"If we are working towards November, we can no longer say Trump's the bad guy. If you vote for Trump, you're the bad guy. If you vote for Trump, you are ripping children from parents' arms," Deutsch said on the "Morning Joe" show.

"If you vote for Trump, then you, the voter, you, not Donald Trump, are standing at the border, like Nazis going, 'You here, you here.' I think we now have to flip it and it's a given, the evilness of Donald Trump," he said. "But if you vote, you can no longer separate yourself. You can't say, 'Well, he's okay, but. …' And I think that gymnastics and that jiu-jitsu has to happen." Grabien News reported filmmaker and frequent MSNBC guest Michael Moore likened Trump voters to accomplices to rape."
Breaking the Hard Left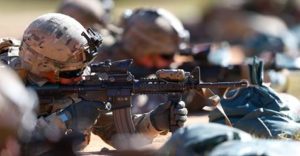 "Army training will now focus on actual battlefield skills, not social issues" There is more good news. Under President Trump the military is now back with real training and stopping the social nonsense under Obama! Now we have to purge all the Obamaites out of leadership positions and replace them with real soldiers.
Today is victory after victory. I thank the Lord for all the victories!
Psalm 136:24 And hath redeemed us from our enemies: for his mercy endureth for ever.
"Those mandated training requirements "served as barriers to maximizing time … to build readiness and lethality" within combat units, he said in an interview. Aside from ending mandatory training programs on transgender troops and drug abuse, courses on media awareness and human trafficking have been eliminated from the mandatory curriculum, the service memorandums state.

Army officials are codifying the new marching orders into servicewide training guidelines and doctrine, which will bring the Army more in line with the Pentagon's new National Defense Strategy, Col. O'Grady said."
Hard Left on the Run !!!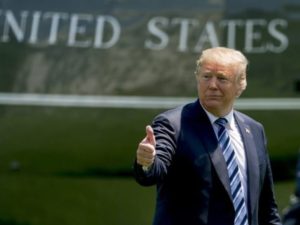 "Donald Trump Celebrates 'Vindication' with Supreme Court Ruling on Travel Ban" This is wonderful news. God is using President Trump to break the minds of the Hard Left. All of these political victories are crushing the reprobates because there is no way to stop President Trump and his agenda. Everything they tried failed, so now they are starting to resort to violence.
What an exciting time we live in to see the Lord arise in our midst like this.
Revelation 1:5 And from Jesus Christ, who is the faithful witness, and the first begotten of the dead, and the prince of the kings of the earth. Unto him that loved us, and washed us from our sins in his own blood,

 "President Donald Trump reacted to the ruling of the Supreme Court affirming the constitutionality of his order to restrict travel from eight foreign countries.

"Today's Supreme Court ruling is a tremendous victory for the American People and the Constitution," Trump said in a statement released by the White House on Tuesday. "The Supreme Court has upheld the clear authority of the President to defend the national security of the United States."

The president also commented on the ruling to reporters as members of Congress met with the president at the White House. "The ruling shows that all of the attacks from the media and the Democrat politicians are wrong, and they turned out to be very wrong," he said.

Trump said the ban was crucial to fighting violent extremism and boasted victory over the establishment media that criticized his call for "extreme vetting" of travelers to the United States."
Update: The 666 Surveillance System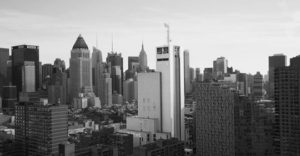 "The NSA's Hidden Spy Hubs in Eight U.S. Cities" This article shows the NSA spying capability on the American people. This is all part of bringing the nation under complete computer control. All parts of our lives the government will have access to, so very little will be hidden.
This government control is exactly what the Bible states is going to happen just prior to the Second Coming of Jesus Christ! There will be a government numbering system that will control people's lives. The NSA is going to play a huge role in this system.
Revelation 13:16,17 And he causeth all, both small and great, rich and poor, free and bond, to receive a mark in their right hand, or in their foreheads: And that no man might buy or sell, save he that had the mark, or the name of the beast, or the number of his name. (18) Here is wisdom. Let him that hath understanding count the number of the beast: for it is the number of a man; and his number is Six hundred threescore and six.

"The secrets are hidden behind fortified walls in cities across the United States, inside towering, windowless skyscrapers and fortress-like concrete structures that were built to withstand earthquakes and even nuclear attack. Thousands of people pass by the buildings each day and rarely give them a second glance, because their function is not publicly known.

They are an integral part of one of the world's largest telecommunications networks – and they are also linked to a controversial National Security Agency surveillance program.

Atlanta, Chicago, Dallas, Los Angeles, New York City, San Francisco, Seattle, and Washington, D.C. In each of these cities, The Intercept has identified an AT&T facility containing networking equipment that transports large quantities of internet traffic across the United States and the world.

A body of evidence – including classified NSA documents, public records, and interviews with several former AT&T employees – indicates that the buildings are central to an NSA spying initiative that has for years monitored billions of emails, phone calls, and online chats passing across U.S. territory."
Draining the DC Swamp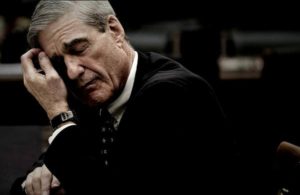 "Indicted Russian Company in Junk Bot Case Argues Appointment of Mueller 'Violation of Constitution' – Files Motion to Dismiss Case" This is real exciting news and also very exciting to follow. I want to follow this very closely. It would be wonderful if this legal challenge destroyed the Mueller investigation and exposed just how corrupt the DOJ is! There is pressure now coming from every angle on the FBI, DOJ and Mueller.
This is a huge attack on the swamp!
Philippians 3:20,21 For our conversation (citizenship) is in heaven; from whence also we look for the Saviour, the Lord Jesus Christ: Who shall change our vile body, that it may be fashioned like unto his glorious body, according to the working whereby he is able even to subdue all things unto himself.

"Robert Mueller previously indicted 13 Russian nationals and 3 Russian companies as a PR stunt; he was never expecting to actually try a case. Russian company Concord Management showed up to court wanting to play ball and Mueller is panicking. On Monday, Concord slammed Mueller again in a court filing challenging the legitimacy of Robert Mueller's appointment.

Far-left Politico reported: Echoing an argument offered by President Donald Trump himself, a Russian company Mueller has charged with meddling in the 2016 election filed a legal motion Monday seeking to dismiss the case by attacking Mueller's appointment as a violation of the U.S. Constitution.

The filing from American attorneys for St. Petersburg-based Concord Management and Consulting contends that Mueller's appointment was legally flawed because he was never nominated by the president and confirmed by the Senate — nor was he appointed pursuant to a specific law passed by Congress.

"Under this Nation's established constitutional framework, without a proper appointment and express congressional authorization, neither the Attorney General nor his subordinates have the inherent authority to empower a private attorney to investigate and prosecute anyone, regardless of citizenship, when he or she deems it is expedient to do so under jurisdictional ground rules that he or she alone sets down," Concord's attorneys wrote.

"Here, the Deputy Attorney General and the Special Counsel are attempting to exercise authority neither the Constitution nor Congress has conferred, and this Court should dismiss the Indictment to restore the checks and balances the Constitution demands," they added."
Hard Left Europe vs Israel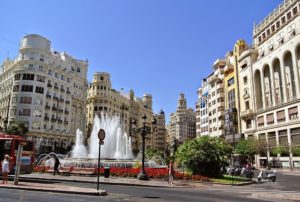 "Spain: Ground Zero for Europe's Anti-Israel Movement" Spain has just entered the race to which European nation is the worse Israeli hating, and it is fast racing to lead! Spain might be reverting back to 1492 and the Inquisition!
This article shows just how fast Spain is falling under the BDS movement agaisnt Israel. What is astonishing is Venezuela is actually aid this movement in Spain. No wonder Venezuela is so poor because it is an outright enemy of Israel. Venezuela is getting its reward.
Obadiah 1:15 For the day of the LORD is near upon all the heathen: as thou hast done (to Israel), it shall be done unto thee: thy reward shall return upon thine own head.

"The proliferating anti-Israel activism, driven by the rise to power of the political far-left, is establishing Spain as the EU member state most hostile towards the Jewish state.

A Madrid-based organization, Action and Communication on the Middle East (ACOM), which is fighting the anti-Israel BDS movement in Spain, said that Valencia's motion was anti-Semitic and an incitement to hatred.

"The BDS movement in Spain acquired its current virulence with the emergence of Podemos, a 'Chavist' far-left party financed by Venezuela and Iran…. As Podemos gained control of the municipal governments in the main Spanish cities, the anti-Israel movement had access to multiple economic, human and organizational resources…. Podemos has driven over 90 such declarations in Spain in jurisdictions covering a population of over eight million people" — Ángel Más, president, ACOM."
Hard Left Canada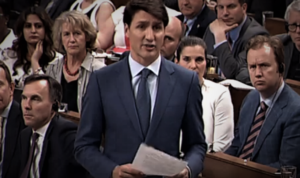 "Conservatives Rip Trudeau For Refusing To Acknowledge Genocide Of Christians In The Middle East"
This article is part of my Canadian watch as the government is turning against Christians. It is obvious Trudeau is protecting Islam and doing all he can to break Christianity in Canada.
As I said before, Canadian Christians are in great danger because a God hating government is in power.
Revelation 19:11 And I saw heaven opened, and behold a white horse; and he that sat upon him was called Faithful and True, and in righteousness he doth judge and make war. (12) His eyes were as a flame of fire, and on his head were many crowns; and he had a name written, that no man knew, but he himself. (13) And he was clothed with a vesture dipped in blood: and his name is called The Word of God.

From the article: "The longer Justin Trudeau is in power, the more people are noticing a recurring trend. When it comes to criticism of radical islamism, Justin Trudeau immediately denounces it as "islamophobia," seeking to shut down any discussion whatsoever. But when it comes to persecution against other faiths, particularly Christianity, Trudeau is silent.

That was seen once again in Trudeau's response to a question about why the government is failing to recognize the fact that Christians in the middle east have been subjected to a genocide at the hands of ISIS."
Hard Left: Mexico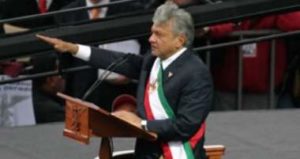 "The Enemy South: Next Mexican President Says Invading U.S. is a "Human Right"  This man has the same Hard Left mindset as many Americans. The problem for him is Donald Trump is president. He will not allow the mass migration into America, so this could end up in some sort of war between the Mexico and America. Mexico lost big time in the last war which took place in 1848.
During the first war, the Mexicans acted very rash just like the rhetoric that is now flying around.
"Should Mexico be declared an enemy nation? This question is more valid than ever now that our southern neighbor's presumptive next president has declared that invading the United States — i.e., mass, uncontrolled migration — is a "human right."

Mexican presidential candidate Andrés Manuel López Obrador (AMLO) declared mass immigration to the United States a "human right" for all North Americans during a speech Tuesday.

"And soon, very soon — after the victory of our movement — we will defend all the migrants in the American continent and all the migrants in the world," Obrador said, adding that immigrants "must leave their towns and find a life in the United States." He then declared migration "a human right we will defend," eluniversal.com reports. While the election is not until July 1, Obrador is by far the frontrunner."
Revelation 22:20 He which testifieth these things saith, Surely I come quickly. Amen. Even so, come, Lord Jesus.