"Corrupt WHO Director Faces Calls to Resign For 'Deceiving the World'; He Allowed China Cover Up Truth About Coronavirus"
Verse of the Day
2 Chronicles 7:13 If I shut up heaven that there be no rain, or if I command the locusts to devour the land, or if I send PESTILENCE among my people;
Commentary
He also is a hardcore Communist, so it is clear he was working with China! He has a brutal record against the Christians in Ethiopia which is his home country. How did he make it to this position with his background and record? This is yet another reason why I believe this was all a setup to take down the US economy and maybe even President Trump!
The one world government has it agents in key positions throughout the world! Right now, our political shield against them is President Trump.
May the Holy God of Israel bless and protect you.
2 Chronicles 7:14 If my people, which are called by my name, shall humble themselves, and pray, and seek my face, and turn from their wicked ways; then will I hear from heaven, and will forgive their sin, and will heal their land.
CORONAVIRUS TRUTH COMING OUT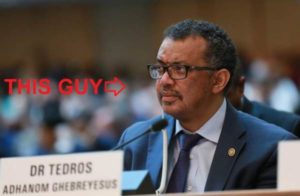 "Corrupt WHO Director Faces Calls to Resign For 'Deceiving the World' — After He Allowed China to Cover Up Truth About Coronavirus"

"US lawmakers are calling for WHO Director Dr. Tedros Adhanom Ghebreyesus to resign for 'deceiving the world' by allowing China to cover up the truth about the Coronavirus.

A few weeks ago the Director General of the World Health Organization (WHO), Tedros Adhanom Ghebreyesus, told an audience the "world was slow to react to the coronavirus."

Tedros however downplayed the deadliness of this same virus back in January. He claimed the Coronavirus could not be spread by human-to-human contact."
THE BOLD CHURCH IN ACTION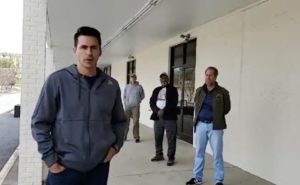 "7 more pro-lifers arrested for praying against abortion in North Carolina" This is very exciting to watch bold Christians stand for the life of the babies and to help the mothers, in face of tremendous pressure. Notice how North Carolina allows the baby killing to continue even when it is not an essential operation, but then tries to stop those to want to help the mothers and save the babies! The blood is on the hands of governor and all who go along with this.
Notice how evil rules as this is clear evidence of it, and how abortion stands out while the nation falls under God's judgment! The Lord will only let baby killing go so far with a nation. We need the church to lead in national repentance for all the babies killed by abortion. The judgment we are now under is a CLEAR WARNING OF WHAT IS COMING. It is now or never!
"Police in North Carolina made another seven arrests of religious pro-life activists Monday for gathering outside of an abortion center, allegedly in violation of their jurisdiction's coronavirus stay-at-home order.

Jason Oesterreich, Justin Reeder, Isaiah Burner, Andre Gonzalez, Richard Whittier, Leroy Stokes Jr., and John Mcatee, were arrested Monday outside of area abortion center A Woman's Choice, according to a press release from the Greensboro Police Department. They were charged with violating the Guilford County Stay at Home Order, as well as with Resist Delay and Obstruct a Public Officer."
SOME HUMOR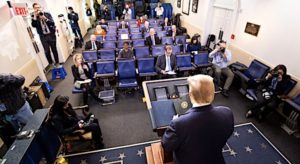 "Making fun of news media becomes America's new laugh-out-loud pastime" What I look forward to, when watching one of the President's briefings, is when he lays out a reporter for asking a stupid loaded question. I so enjoy him tearing into and making a fool out these Hard Leftists! I really enjoyed reading this article with its jokes about journalist.
Proverbs 17:22 A merry heart doeth good like a medicine: but a broken spirit drieth the bones.
"Lawyers have been given an often negative reputation by society. Maybe it's earned, maybe not. But lawyer jokes have been around forever. But now they're losing their place. The new subjects for the sometimes ribald, sometimes outlandish, and mostly funny stories are journalists. One example is, "Three journalists walk into a building. You'd think one of them would've seen it."
STANDING FOR FREEDOM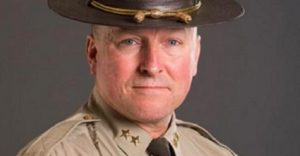 "Sheriff rebels against governor: 'We will not be setting up a police state'" I hope there are lots of sheriffs like him, because someday we might need them.
"Democratic Gov. Janet Mills on Friday issued an executive order that requires all out-of-state travelers to self-quarantine for 14 days to lessen the chance of transmitting coronavirus, according to the Portland Press-Herald. The order also tells would-be visitors not to come to Maine if they have symptoms of the virus. Violators could face up to six months in jail and $1,000 fine.

"While I cannot simply close the state's border or pull up the Maine-New Hampshire bridge, as a few people have suggested, I will insist that persons entering our state or returning to Maine from somewhere else that they self-quarantine for 14 days," Mills said, according to the Press-Herald."
HARD LEFT INSANITY GETTING WORSE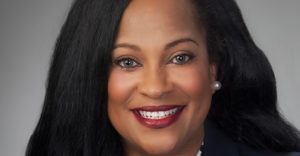 "Dem lawmaker wants Trump prosecuted at international court for 'crimes against humanity'" She looks normal, but actually is a Hard Left reprobate whose mind is now broken. I say reprobate because she got an A rating from the abortion group NARAL! Is she acting like this because she believes all the nonsense there is no cure, or she doesn't want one?
"A Democratic state representative in Ohio said she "can't take it anymore" and vowed to refer President Trump to the International Criminal Court for "crimes against humanity" over Trump's promotion of a drug that has not been conclusively proven to fight the coronavirus.

State Rep. Tavia Galonski tweeted Sunday after President Trump spoke about hydroxychloroquine at his daily press briefing. The drug, normally used to treat malaria, is one of several that the president has pointed to as showing promise in the fight against COVID-19, but its effectiveness has been a subject of debate."
PEDOPHILES IN POWER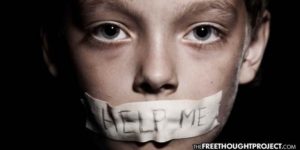 "Lawsuit Reveals Govt Experiment that Gave Kids to Pedophiles to See if Sex Abuse Could Help Them" This is absolutely incredible they did this to children. They must be all pedophiles themselves! The only good thing about this it happened in Germany and not the USA!
"Starting in 1969 and running through 2003, a sickening and bizarre sexual experiment was carried out by government officials and a pedophile scientist that deliberately placed troubled children in the care of pedophiles to see if it had "positive consequences." Victims from this utterly horrifying practice have filed a lawsuit which is getting media coverage this month, exposing the grotesque details of this taxpayer-funded pedophilia experiment.

This practice was known as the Kentler experiment — named after Helmut Kentler, an academic who argued that pedophilia could have "positive consequences" on children. The unruly and "feeble-minded" children would benefit from adult sexual attention, according to Kentler. Despite the absolutely horrid implications of putting children in the care of pedophiles, in 1969, Kentler managed to persuade West Berlin's ruling Senate that troubled youths would be glad to be put into situations in which they would be sexually abused."
CHILD SEX ABUSE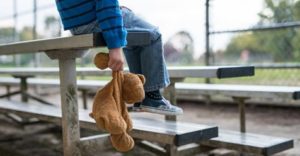 "90 suspects identified in major online child sexual abuse operation" This is wonderful news, but we never hear of the end results of these arrests! These arrests go into a news black hole and that seems to end it.
"Police around the world have taken down a global child abuse ring with links to over 40 countries through a Belgian investigation supported by Europol. 4 suspects have been convicted today by a Belgian court.

This case was sparked by the Belgian East Flanders Federal Judicial Police (Federale Gerechtelijke Politie Oost-Vlaanderen) after more than 9 million pictures and videos of the abuse of thousands of children from around the world were found there during a house search."
THE SPECIAL SIN IN CANADA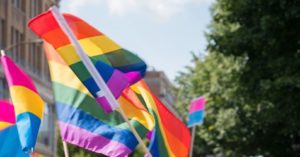 "Canadian Bill Would Jail Christian Parents Who Attempt to Discourage Their Child's Same-Sex Attraction" The reprobates are the same in Canada as in America. If they are pushing this in Canada, you know this is on their radar for America. Look how the evil state moves right into the family unit to take control.
We need revival for survival.
Proverb 1:23 Turn you at my reproof: behold, I will pour out my spirit unto you, I will make known my words unto you.

"A new Canadian bill backed by the prime minister would jail parents who attempt to discourage and change their child's unwanted same-sex attractions or gender identity.

Bill C-8, supported by Canadian Prime Minister Justin Trudeau, would make it a crime punishable up to five years in prison to "knowingly" cause "a person who is under the age of 18 years to undergo conversion therapy." The bill applies not just to therapists but "everyone." The bill defines conversion therapy as a "practice, treatment or service designed to change a person's sexual orientation to heterosexual or gender identity to cisgender, or to repress or reduce non-heterosexual attraction or sexual behaviour."
Revival For Survival USA
https://youtu.be/spOhPCdyxoU
Abba Father's International Fellowship
Dearest in Christ Dave and John,
Receive much and sincerely greetings? May the peace of the Lord he with you. I just finished my mission trip and the Lord did great work in our midst. The lord opened the eyes of many in our area and they just saw the light in his word through the revelation that's in the materials you just send to us. I was able to give each the newsletter and people rejoice for the message. some people when I was preaching to them 33 of them they accepted Jesus Christ as their Savior. I have attached pictures to you and I also humbly requesting for more materials we have the big Mission Starting Next week and I would like to share to more than 100 people that will attend the meetings. Our mailing address is 354-40632 Kisii Kenya,
east Africa.
In Christ..Pastor A O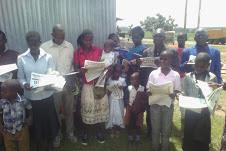 If you like our ministry, please consider making a
donation
to keep us going. May the Holy God of Israel bless you!
Revelation 22:20 He which testifieth these things saith, Surely I come quickly. Amen. Even so, come, Lord Jesus.