Senator Cory Booker: The Hard Left Evangelist
Verse of the Day
Romans 1:18 For the wrath of God is revealed from heaven against all ungodliness and unrighteousness of men, who hold the truth in unrighteousness
Commentary
The moral problem in America is shown by Cory Booker as a US Senator and Pete Buttigieg running for president. Booker is a full blown Hard Left reprobate and Buttigieg is a homosexual who campaigns with his "husband"! They both claim to be Christians and quote the Bible! They both attack real believers in the Lord and his word!
Wow, the reprobates by using the Bible are turning this election into a circus! Will they preach repentance from sin! How about the reality of hell? How about Jesus Christ is the only way to salvation and not through Islam?
When Booker speaks watch his eyes because they look demonic!
Philippians 4:13  I can do all things through Christ which strengtheneth me.
Hard Left Evangelists!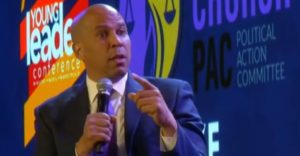 "Cory Booker: 'I Can Do All Things Through Christ Who Strengtheneth Me'"
Fascism From the Hard Left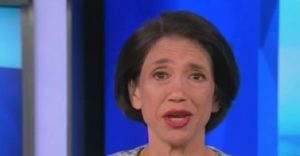 "Washington Post's Rubin: We Have to 'Burn Down the Republican Party'" The rhetoric of the Hard Left is getting stronger all the time. We needed to be shunned and shame and the party destroyed. Who do they think they are! This rhetoric is crossing the line to violence. What if we won't submit to their shaming and trying to burn down our political beliefs? Their arrogance is just oozing out of them like slime.
Reprobate Minds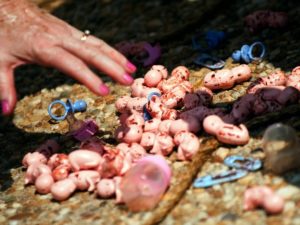 "Art Gallery Features 'Normalizing Abortion' Exhibit" The reprobate mind does everything possible to protect and promote the killing of babies. It is in their DNA to kill.