Criminalization of private speech coming to U.S.
Verse of the Day
Proverbs 28:1 The wicked flee when no man pursueth: but the righteous are bold as a lion.
Commentary
This is really serious as the Communist Dems want to control speech in that way they can define what is "hate speech." They will define hate speech anything which speaks the truth about them and their corrupt murdering system of lies, plus anything which exposes sin. This will be a closed system with them in total control, and anyone who speaks out will be crushed. They are preparing the way for the antichrist and his government.
Looking for the coming of Christ for his church!
1 Thessalonians 1:10 And to wait for his Son from heaven, whom he raised from the dead, even Jesus, which delivered us from the wrath to come.
COMMUNIST TYRANNY
"Turley said the "most chilling fact" for Americans is that "European-style speech controls have become a core value in the Democratic Party."
"Once a party that fought for free speech, it has become the party demanding Internet censorship and hate speech laws," he said. "President-Elect Joe Biden has called for speech controls and recently appointed a transition head for agency media issues that is one of the most pronounced anti-free speech figures in the United States. It is a trend that seems now to be find support in the media, which celebrated the speech of French President Emmanuel Macron before Congress where he called on the United States to follow the model of Europe on hate speech." Turley warned that "the very right that has long defined us as a nation" hangs in the balance.
"Once we cross the Rubicon into speech criminalization and controls, Europe has shown that it is rarely possible to work back to liberties lost," he argued. "We are moving into potentially the most anti-free speech period of American history — and possibly the most anti-free speech administration."
FIGHT FOR TRUMP
I love listening to the video where the crowd is chanting "Fight for Trump!" Make sure you watch and hear it.
"Make no mistake about it, folks. President Trump is fighting until he is able to claim his rightful victory in the 2020 presidential election! During his EPIC rally in Valdosta, GA tonight, Trump looked straight into the camera, pointed at the media, and declared: You might not be so happy in a few weeks.
President Trump is showing no signs of backing down. He's not slowing down. He's not going quietly. He is fighting for you and for me — to make sure that our votes count! That only legal votes count!"
LISTEN TO THE DEVIL PREACH IN NYC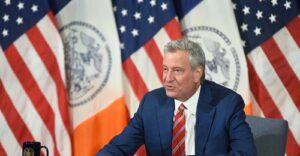 "De Blasio urges New Yorkers to embrace COVID-19 vaccine at Bronx church service"
DeBlasio and the "false prophet" spoke at a church and assured the people the vaccine was not the mark of the beast! Who in their right mind would believe anything DeBlasio and most all the other politicians would say. They are a combination pathological and serial liars.
"The devil may be in the details, but he's not in the coming coronavirus vaccine, a Bronx city councilman and Mayor Bill de Blasio said during a Sunday church service, vowing to show New Yorkers the shot is nothing to fear.
"I know there's some people that are afraid," said Democratic Councilman Fernando Cabrera during services at the New Life Outreach International church, which he also serves as pastor. I want to tell everybody, you're not getting the 666 in this vaccine, OK?" he continued, invoking the biblical number of the beast. "I want to tell you straight-up, there is no 666, there's no conspiracy, I'll be the first one to get it if I'm allowed to."
FEAR
Isaiah 41:10

Fear thou not; for I am with thee: be not dismayed; for I am thy God: I will strengthen thee; yea, I will help thee; yea, I will uphold thee with the right hand of my righteousness.
"During the hardest moments of a particularly difficult year, Bible searches soared online, and a record number of people turned to Scripture for passages addressing fear, healing, and justice. The popular YouVersion Bible App saw searches increase by 80 percent in 2020, totaling nearly 600 million worldwide. Isaiah 41:10 ranked as the most searched, read, and bookmarked verse on the app:"
THE 666 SURVEILLANCE SYSTEM
Think of this power in the hands of the Communists now looking to takeover America! This is what the future holds for governments out of control and creating the 666 Surveillance System for the antichrist.
"If you're worried about the capability of government to conduct surveillance of citizens engaged in political assembly and protest, or even just personal activity, then you should be aware the technological capability of government surveillance is about to expand exponentially.
One can imagine some scary scenarios with this capability in the hands of government snoops:

Not only would the government know your geographical location via the GPS signal to your cellphone. They'd know what you are doing. And with whom.

A political gathering would allow them to see all the owners of other cellphones in the vicinity of a protest or demonstration. How many are gathering at a particular street or location. The direction they might be heading. Or whether there's an organization meeting in a hall or room and who (with a cellphone as well) might be attending.

If you're driving on a winding coastal or mountain road, it would know, and could possibly access, your car's various electronic systems to turn them off. It might access your car's circuit board that governs your power steering when you're driving in an area of winding roads. Or it might be able to just shut down your car's electrical system and remotely lock all your doors. The police no longer have to engage in highway chases until capture.

The new tech would allow the government to access the data on your fitbit device while you're jogging. Or worse, maybe even interfere with the signal on your heart pacemaker device.

The technology might be used to access your smartphone, and from there to turn on your home Alexa device to listen in and record conversations without you ever knowing. Or to listen in on your zoom conferencing on your laptop. Or maybe even worse, to shut down or bypass the safety features on your home furnace equipment. Or turn off your home security system.
And with 5G wireless broadband, the tracking might be extended well beyond the range of a bluetooth device. Add 5G broadband wireless to SignalFrame's technology, and then wed that to the capability of machine learning and artificial intelligence, and you get instant processing of a massive amount of data on any targeted person or gathering!"
THE IMAGE OF THE BEAST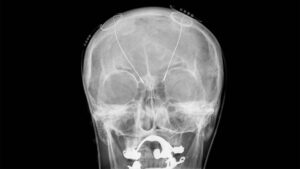 "Studies Outline Key Ethical Questions Surrounding Brain-Computer Interface Tech"
The day is coming when a computer will interact with our brain, and I believe this computer will power what the Bible calls the Image of Beast!
"Brain-computer interface (BCI) technologies are no longer hypothetical, yet there are fundamental aspects of the technology that remain unaddressed by both ethicists and policy-makers. Two new papers address these issues by outlining the outstanding ethical issues, offering guidance for addressing those issues, and offering particular insight into the field of BCI tech for cognitive enhancement.
"BCI technologies are devices that detect brain signals conveying intention and translates them into executable output by a computer," says Allen Coin, a graduate student at North Carolina State University and lead author of both papers. "BCI technologies can also provide feedback to the user, reflecting whether he or she attained a goal or completed a desired action."
AMERICAN CHRISTIANITY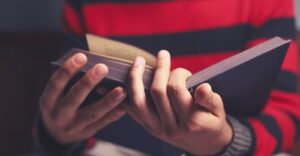 "Why Progressive Christianity Is 'Another Gospel?'"
There is a general collapse of real Christianity in the Western world and it is fast hitting America. We truly need an outpouring of the Holy Spirit or the nation will be consumed like Europe.
"Today, there is also an effort to update Christianity, to adapt and re-form it according to the spirit of the age. From church pulpits to the Christian blogosphere, from once-reliable Christian publishing houses to the campuses of Christian colleges that are Christian in name only, from beautiful and historic churches decorated with gay pride flags and pastored by ordained ministers who "bless" abortion clinics to the "exvangelicals" who become self-styled spokespersons for "what Jesus would really say and do," there is, in our day too, a Christianity that is no Christianity at all.
Devoid of the truth claims and moral teachings of historic Christianity, what is today called "progressive Christianity" is not another side of the same coin. It is a different religion founded on a different worldview."
COMING TO AMERICA?
"Hong Kong Christian activist sentenced to 13 months in prison

Whatever is happening in China, this is what the Communists in America have planed for the church in America. It is easy to write the script what they plan to do if they obtain full power.
"Hong Kong Christian activist Joshua Wong has been sentenced to 13 and a half months in prison. He was imprisoned on 23 November, after pleading guilty to organising an unauthorised meeting in June 2019. Fellow activists Agnes Chow and Ivan Lam have also been sentenced to 10 months and seven months respectively.
"As the present case involves a breach of public order and safety, as well as a threat to the personal safety of the public, deterrent sentences are warranted to safeguard public interests and the lives and property of the people", the judge said."
HARD LEFT VS REALITY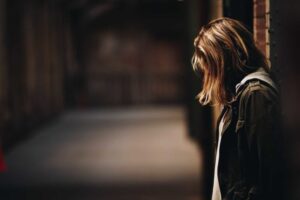 "Australian Teen Taken From 'Dangerous' Parents Who Disagree With Daughter Pursuing Sex Change"
Although this is taking place in Australia, the Hard Left is the same wherever they are in power. This is where America is heading, if the Communists fully take power.
"An Australian teen who was born female but identifies as male has been removed from her parents' care after a judge ruled that it is unsafe for her to remain at home considering her risk of self-harm and the parents' disagreement with pursuing a sex change.
"[The authorities] say we will not allow her to change gender, so it's dangerous for her to come back to our house because we will mentally abuse her," the unidentified father told The Australian. "They want us to consent to testosterone treatment."
SUPREME COURT OF SIN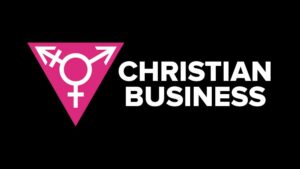 "Supreme Court's Transgender Ruling Leaves Christian Business Paying $250,000 Settlement"
I hope newly appointed Judge Barrett helps bring righteous decisions, because right now it is the Supreme Court of Sin.
"A Garden City, Michigan funeral home has settled a six-year-old lawsuit filed by a former employee after the funeral home refused to allow a biological male employee who was transitioning to female to dress as a woman while at work.
The $250,000 settlement comes after the US Supreme Court ruled last June that discrimination against transgender workers is a form of unlawful sex bias.RG & GR Harris Funeral Homes, Inc. represented by the religious rights law firm Alliance Defending Freedom, and lawyers for the US Equal Employment Opportunity Commission and the estate of Aimee Stephens, filed a joint consent decree in Detroit federal court on Monday bringing the 2014 lawsuit to a close, according to Reuters."
If you like our ministry, please consider making a donation to keep us going. May the Holy God of Israel bless you!