Cutting Edge Health Information: January 6, 2023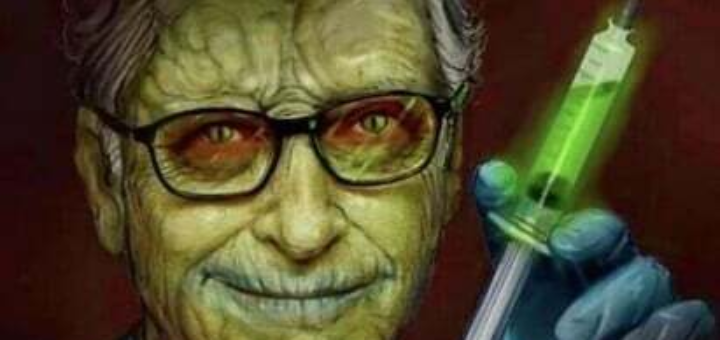 Verse
3 John 1:2 Beloved, I wish above all things that thou mayest prosper and be in health, even as thy soul prospereth. 

This blog's focus is on medical issues to keep you on the cutting edge of critical information.
Update of people who died from the death shot until December 2, 2022: The latest VAERS results of deaths for Covid 19 "vaccinations" are 32,621 while the total for all other vaccine deaths since 1990 are 10,030. In Europe, as of June 4, 2022, there were 45,316 deaths related to the Covid 19 "vaccines".
Above all, no matter what happens keep focused on the Blessed Hope, Jesus coming for his people, and this can get you through all trouble.
Revelation 22:2 In the midst of the street of it, and on either side of the river, was there the tree of life, which bare twelve manner of fruits, and yielded her fruit every month: and the leaves of the tree were for the healing of the nations.
If you like and are blessed by this ministry, please consider making a donation to help keep it going. May the Holy God of Israel bless you!
Medical Articles (Outstanding are

red

highlighted) The * is for new posts.
*817,000 Physicians And Scientists Call For An End To mRNA COVID-19 Vaccines (Video)
*German insurance data shows 88 fully vaccinated people are dying suddenly and unexpectedly every day
From article:" Before the jab was rolled out, the average number of sudden deaths in Germany stood at approximately 6,000 per quarter. Even during the "pandemic" in 2020, excess deaths followed similar trends to 2019, hovering around 6,000 per quarter. Now, there are roughly 14,000 sudden and unexpected deaths per quarter. Excess mortality has more than doubled in a heavily vaccinated population. Every day in Germany, roughly 88 fully vaccinated people are now dying suddenly and unexpectedly – above the pre-vaccine averages. Professor Stefan Homburg, former Director of the Institute of Public Finance at the University of Hannover, tweeted: "Since vaccination began in early 2021, 'sudden and unexpected' deaths have exploded. This is shown by the new KBV data of the 72 million insured persons."
*Sudden Death: The No. 1 Cause of Death for Under 65s in 2021 The statistics are now starting to come in about the death rate from the Covid 19 death shot. Remember, as time goes by this rate is going to accelerate!!! The NWO's death is in operation to be followed by war to kill off the world's population.
From article:"
Mounting evidence shows the COVID shots are destroying people's immune systems and are triggering turbo-charged cancers

A survey by Steve Kirsch found sudden death is the No. 1 cause of death among those under the age of 65 who got the COVID jab

Myocarditis as a cause of death is now registering across all age ranges but only for the vaccinated. Cardiac-related deaths are also significantly elevated among younger people (under 65) who got the jab compared to their unjabbed peers
*Netanyahu Admits Israelis Were Guinea Pigs For Pfizer's COVID Vaccine
*WHO: Anti-Vaccine Activism Is Deadlier Than Global Terrorism
*Dr. Peter McCullough on the disturbing trend of cardiac events in professional athletes and the possible correlation from the c19 vaccine causing myocarditis. (Video)
"Unprecedented Vaccine Disaster": An Interview with Professor Masanori Fukushima
What The Hospitals REALLY Don't Want You To Know!- Dr. Bryan Ardis (Video)
7,500 Americans are killed or disabled EACH DAY as vax jabs take heavy toll… USA imploding under "decivilization" assault The one statistic the NWO can't hide is the total deaths. Last year was up over 500,000 and this year is even higher.
Bioweapon Truth: The WORST Is Yet To Come (Video)
WATCH: Israelis bringing miraculous cancer-killing tech to market Make sure you watch the videos, especially the last one. It is about the testimony of a Jewish scientist giving his testimony about faith in Jesus.
It's starting, Bill Gates announces the next pandemic date and outbreak location (Video)
JABRACADABRA (Abracadabra song parody) (Video) I enjoyed listening to this. There is lots of truth packed into this parody!
Childhood Vaccination Schedule
FDA Criminally Approved Bioweapon as Safe & Effective Vaccine – Karen Kingston Kingston is a genius, and I post anything I find of hers. She was way ahead of the others, when it came to discussing the the Covid 19 was a death shot which it has proven to be.
Vitamin D Deficiency Increases Risk for Premature Death
UK Medical Doctors Demand the Government Investigate the COVID-19 mRNA Vaccine (VIDEO)
Top Thai Neurologist and WHO Expert Panel Member Warns of COVID-19 mRNA Vaccine Link to Fatal Heart Problems 
Vaxxed Into Early Graves, Little Did They Know The Vax Mandates Would Be Death Sentences – Young And Healthy People Never Used To Just 'Drop Dead' At This Astounding Rate!
WHO declares war on unvaccinated people, likens them to murderers by calling them "a major killing force globally" What is being admitted is the death shot does not protect the vaccinated and the blame is being switched to us! With rhetortic like this it is not far off that they will try and exterminate us.
From article:"Hotez really went off the rails when he categorized the unvaccinated as "a major killing force globally." What Hotez is saying, in other words, is that living as an unvaccinated person is responsible for the deaths of others, who are mostly vaccinated people.
FDA comes clean about covid-19 vaccines and formation of clots – two years too late (Video)
Bioweapon Truth: The WORST Is Yet To Come (Video) The video is about the long term deaths connected with the Covid 19 death shot and boosters!
"Unexpected": MRNA Vaccines Increase Risk of Contracting COVID-19; Each Booster Shot Raises Risk Even More in Study of 51,000 Cleveland Clinic Workers
Florida Supreme Court Approves DeSantis' Request to Impanel Grand Jury to Investigate Covid Vaccine Manufacturers This great news because it is not being done by the federal government so there is hope!
Official Documents prove the Biden Administration & other "Elected" Governments are under the control of a Shadow Government that has built a sinister Global Vaccine Regime
'Cause Unknown': Former BlackRock Manager Details 'Epidemic of Sudden Deaths' in New Book
Baby Given Vaccinated Blood Infusion Dies Within Days From Blood clot (Video)
Gene Manipulation Covid 19 With Ryan Cole, M.D. (Video)
Florida will investigate wrongdoing with respect to COVID-19 vaccines This is exciting news! The investigation is away from all the corruption from the FBI and the DOJ; therefore, it has a chance to get the truth and destroy the medical mafia that controls the federal government.
Bombshells From COVID Hearings: 4800% Increase In U.S. Vax Deaths Since Clot Shot Rollout! Cardiologist: 'The Current Public Health Plan Is Asking Our Own Body To Make A Cardiotoxin'
Bill Gates owns patent that grants him "exclusive rights" to "computerize" the human body
GOP report ties COVID origins to China's bioweapons program
Lawmaker claims cover-up of heart issues linked to COVID vaccine
German Data Analyst Reveals Data from Health Insurance Shows 4 Times Increase in Sudden Deaths Following COVID Vaccine Rollouts The evidence is piling up proving the Covid 19 death shot was just that: a death shot. The deaths are going to dramatically increase as time goes on!
DeSantis Announces Florida Grand Jury Investigation to Hold Vaccine Manufacturers Accountable
Senator Johnson's round table shocks the world again: data shows that the vaccinated "have a 26% higher mortality rate"
Poll: 12 million Americans have suffered major side effect from COVID shots
International Blood Bank for the Unvaccinated has been Formed with Members from at Least 16 countries – Demand for "Pure Blood" Skyrockets
The Redesign of Our Food System Is a Plot for Control
From article:"The goal of this "food is medicine" revolution is to control the population through food as health care. Integrating nutrition with health care will facilitate the creation of new policies, funding and control over both areas simultaneously. They're working to get more people into public assistance programs so that purchases can be controlled through digital food tokens. They're also working to replace traditional farming with indoor vertical growing of patented GMO seeds, while animal farming will be regulated into oblivion in order to be replaced by insect farms (so-called micro livestock), gene-edited food and lab-grown meat"
DAMNING DOCUMENTS UNCOVERED: CDC directly colluded with Twitter, Facebook to censor free speech
THEY LIED TO US: World Health Summit Member Admits COVID Lockdowns Were Political Not Scientific (VIDEO)
Major Governments Forced To Admit The Vaccine Is Killing and Harming Millions (Video)
DON'T SHED ON ME: The covid "vaccinated" are a health threat to the unvaccinated, warns Dr. McCullough
FDA approves COVID booster for babies with no trial data Everywhere we turn these monsters are doing something to kill or molest children. There is absolutely no need for children to take the shot because they don't die from Covid 19, and already many children are getting and dying from the death shot. These monsters know exactly what they are doing when the children are given the death shot!
As Death Rates Keep Rising And They Can No Longer Cover Up The Vaxxed 'Dying Suddenly,' An Excellent Essay On How Science Was Misused To Usher In Medical Tyranny
While Carrying Out Depopulation, The Biden Cabal Is Also Terrorizing Doctors Who Don't Go Along With The 'Kill Shot!' Awful Govt Attack Against Doctor Promoting Vitamin D3 For COVID
'This Has Cost Millions of Lives': Steve Kirsch on Suppression of Repurposed Drugs and a Spike in Deaths 5 Months After Vaccine Rollout (Video)
Long Covid may be 'the next public health disaster' — with a $3.7 trillion economic impact rivaling the Great Recession
Slew of Unusual Adverse Events Becoming More Common After COVID Vaccine Rollout
With Cancer's Skyrocketing Since People Were Coerced Into Injecting The mRNA Bio-weapons, The 'Vax Everything Agenda' Is More Than A War Upon Humanity But A War Upon God
'Negative Efficacy' Should Have Stopped COVID Vaccine Recommendations In Their Tracks
Renowned Oncologist Sends Urgent Letter Calling to End COVID Vaccine Program Immediately as Cancers and other Diseases Are Rapidly Progressing in 'Boosted' People This was all planned by the NWO and is the slow process killing off millions of people. The murder of the population is the goal of the NWO and this is one way they planned to it. They are murdering-psychopaths.
From article:"Dr. Angus Dalgleish, a renowned oncologist practicing in the UK, recently wrote an open letter to the editor-in-chief of the medical journal The BMJ, urging the journal to "make valid informed consent for COVID vaccination a priority topic" because cancers and other diseases are rapidly progressing among "boosted" people."
Here We Go: Fauci Says We Need Multiple COVID Booster Shots Each Year Due to New Variants (VIDEO) This is the plan of the NWO to keep us under their control through death shot and intimidation. I would say they have more pandemics ready in an attempt to herd the people into more death shots.
UK Officials Rap Pfizer CEO Over Dishonest and Dangerous Statements About Children and COVID Vaccines
Secret CDC Report reveals at least 1.1 Million Americans have 'Died Suddenly' since the COVID Vaccine roll-out & another Government Report proves the COVID Vaccines are to blame
Science for Hire: A Look at the 'Dark Side' of the Scientific, Pharma and Military-Industrial Complexes
80 Canadian Doctors DEAD Following COVID-19 Vaccine Mandates as Death Toll Continues to Rise
DR. MCCULLOUGH REACTS TO THE FDA PRETENDING IT DIDN'T STOP IVERMECTIN FROM BEING USED TO TREAT COVID
Dr. Eric Nepute talks with Mike Adams about his fight against MEDICAL TYRANNY and the criminalization of speech about vitamin D They want the death shot protected and will try and destroy anyone who stands against them even when it comes to Vitamin D3!
WaPo: The Vaccinated Now Account for a Majority of COVID Deaths
Commentary
The truth is very clear that the American people are under a biological warfare attack from a totally malevolent medical institutions who lied, blocked and tried to intimidate anyone that promoted the cure for Covid-19, while at the same time promoting a dangerous genetic experiment as a vaccine! This action fits a Nazi war crime.
There is something diabolical about their fanatic zeal to get masses of people vaccinated while ignoring the cure! The death rate is very low for Covid-19, yet they use political pressure to force vaccinations on the people. Already severe side affects are manifesting, yet the Babylonians are actually trying to suppress this. What is going to happen one year from now to people who were vaccinated? The American people just can't believe the medical institutions, politicians and media could be so evil, but they are.
I've come to realize these death shots are staged, so some kill or seriously injure right away while others are more long term. The long term death shots slowly reduce the immune system until it is the same as someone with AIDS. Then any infection can finish off the weakened person. We are really dealing with monsters who want to exterminate the human race. What the next move will be is mass starvation and war which really kill in super mass numbers. The world will soon be heading into the Tribulation Period with incredible mass deaths as recorded in the Bible.
Revelation 6:8 And I looked, and behold a pale horse: and his name that sat on him was Death, and Hell followed with him. And power was given unto them over the fourth part of the earth, to kill with sword, and with hunger, and with death, and with the beasts of the earth.

Revelation 9:18 By these three was the third part of men killed, by the fire, and by the smoke, and by the brimstone, which issued out of their mouths.