DC SWAMP'S SEXUAL SINS
Verse of the Day
1John 2:17 And the world passeth away, and the lust thereof: but he that doeth the will of God abideth for ever.
Commentary
What a time to live as we are watching the Lord's judgments starting to penetrate the DC swamp! I think the judgments are going to be so devastating that the nation is going to be shocked. I am sure that many politicians is DC are not sleeping well at night.
Proverbs 28:5 Evil men understand not judgment: but they that seek the LORD understand all things.
URGENT: SWAMP'S SEXUAL SINS
"Congresswoman Speier: U.S. House Paid $15 Million to Its Secret Sexual Harassment Victims" This is mind bending. Congress has a slush fund to pay the victims of Congressional sexual harassment! So far, they have paid out $15 million. This is our tax money they are using. What corruption to the highest levels. There is no bottom to this swamp.
Whether Judge Moore is guilty or innocent, the DC swamp has now set the standard. So when the Lord's judgments hit DC over sexual sins there is going to be weeping and gnashing of teeth. By their own words, they are going to have step down. There could be dozens of them! Dems or Reps clean this putrid, rotten swamp of all the critters of this political elite destroying our nation. They have to go even if we have to march on DC with pitchforks!
You must call your representatives in DC and demand that this sexual predator list be revealed!
What a time we live in to see the Lord draining the swamp and we can take part by calling and demanding action!!!
James 4:17 Therefore to him that knoweth to do good, and doeth it not, to him it is sin.

From the article: "Rep. Jackie Speier (D-CA) told MSNBC's Chuck Todd on Meet the Press Daily on Tuesday that the U.S. House of Representatives has paid $15 million to alleged victims of sexual harassment by its own members in recent years.

"We do know there is about $15 million that has been paid out by the House on behalf of harassers in the last ten to 15 years," she said. "15 million dollars has been paid out over sexual harassment claims," Todd replied, somewhat shocked. "So, obviously more than one member of Congress." Pressed for details, Speier said she did not know how many members of Congress were involved. She also explained that victims had signed non-disclosure agreements.

"If the taxpayers are involved, don't we have the right to know?" Todd asked later in the segment. "I think you do have the right to know," she said. "But right now, under the system, you don't have a right to know.""
SEX CORRUPTION IN SWAMP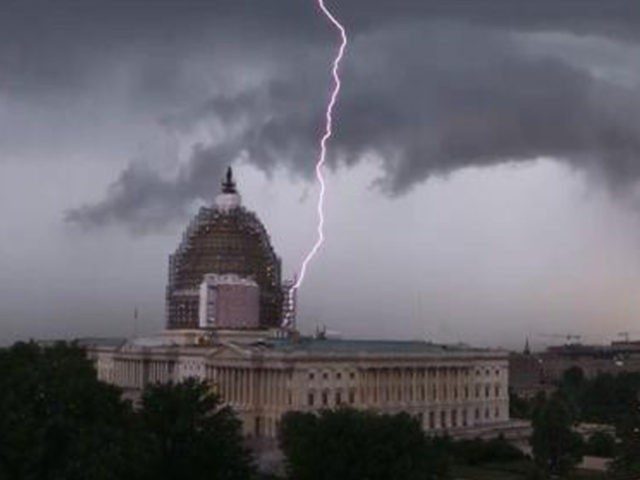 "Women on Capitol Hill Tell of 'Sex Trade,' 'Creep List' of Lawmakers"  This story comes from CNN, so if there are a lot of Democrats involved they are in a bind. There is no problem exposing Republicans if they are sex predators, but they can't turn on the Dems! It could have to come through the Internet
I hope the Lord starts cleaning the sex predators out of the DC swamp like he is doing in Hollywood!
From the article: "Lawmakers on Capitol Hill are so predatory that female staffers are advised not to ride in elevators alone with them, according to accounts compiled by CNN. Females are also admonished to be careful of male lawmakers who sleep in their offices — another "unwritten" rule that women on Capitol Hill live by, according to the outlet. The outlet spoke to more than 50 lawmakers, current and former staffers, and other political veterans, who revealed a culture so rife with sexual harassment that there is an informal "creep list" of lawmakers to avoid.

The allegations come after dozens of high-powered Hollywood figures like Harvey Weinstein, Kevin Spacey, Louis C.K., and political journalists have been outed as rapists, predators, and perverts who have subjected men and women to sexual assault for decades.

The story noted: "On Capitol Hill, it's not clear that a similar a day of reckoning is soon coming to one of the country's most important institutions." "Multiple women" told CNN that elevators on Capitol Hill are a place where "staff and members prey on women." One former staffer remembers a senator — who is still in office — stroking the inside of her palm in a suggestive way, when she was introduced to him by her male boss, another senator."
HARD LEFT DESTROYING THE MILITARY
"Senators: Why is Air Force punishing colonel over his religious views on marriage?"  Look at the direction of the military: open homosexuality, transgenders, open for mentally ill, open Communists at West Point, and now being removed for standing for real marriage. No wonder there is a shortage of manpower (oops people power). Who wants to enlist, as it is degenerating into a mob of rabble?
Remember what I said many times. Whatever the Hard Left gains control over is eventually destroyed. Their minds are in total darkness and sin, so they have that natural bent towards destruction.
Isaiah 3:1 For, behold, the Lord, the LORD of hosts, doth take away from Jerusalem and from Judah the stay and the staff, the whole stay of bread, and the whole stay of water, The mighty man, and the man of war, the judge, and the prophet, and the prudent, and the ancient, The captain of fifty, and the honourable man, and the counsellor, and the cunning artificer, and the eloquent orator. (4) And I will give children to be their princes, and babes shall rule over them. (5) And the people shall be oppressed, every one by another, and every one by his neighbour: the child shall behave himself proudly against the ancient, and the base against the honourable.

From the article: "A group of prominent U.S. senators is coming to the defense of a highly decorated Air Force colonel who could be booted out of the military over his religious views on same-sex marriage. Col. Leland Bohannon, an experienced combat pilot, was suspended from command and orders were handed down recommending he not be promoted after he refused to publicly affirm the same-sex spouse of a retiring subordinate.

Bohannon, who was on the verge of being promoted to a one-star general, was punished after the subordinate filed a formal Equal Opportunity complaint which was later substantiated by investigators. "His career is likely over and he will likely have to retire as a colonel instead of as a general," First Liberty Institute attorney Michael Berry said on the "Todd Starnes Show."

First Liberty Institute, one of the nation's most prominent religious liberty law firms, is representing the distinguished military officer. "The military is no longer a place of diversity and inclusion if you are a person who holds to a traditional belief in marriage," Berry said."
HARD LEFT HEAVEN
"Baltimore Mayor Reacts To Crime: 'I Am Deeply Disturbed'" This city is under the control of Hard Left black people. It should be heaven on earth, but instead it is hell on earth. This is the city that attacked the police and never supported them.
The DA tried to frame six officers but all were acquitted and she came under investigation. How this is a lawless city with armed criminals running wild. Where are the "Reverends" Jackson and Sharpton when you need them?
This is what happens to a city when the Hard Left fully takes over anything. All these people can do is destroy, and they destroy everything they gain control over.
Revelation 22:20 He which testifieth these things saith, Surely I come quickly. Amen. Even so, come, Lord Jesus.

From the article: "Pugh fired back at critics Wednesday who question her leadership as Baltimore is closing in on one of it's deadliest times ever, hitting 300 plus murders for the third year in a row. "I am deeply disturbed about the violence and this is the number one priority of the City," she said. Vicious, random attacks like Sebastain Dvorak, who was killed in Canton after a night out with friends, to Kia Martin's daughter, who was beat down at the Inner Harbor. "They just don't understand the pain, terror and hurt that they cause," said Martin. "I'm actually thinking about moving out of the state," one woman said. "That's how bad it's got." Many are calling for a more obvious presence of police in their communities."
HILLARY AND THE CLINTON CRIME CARTEL (Video)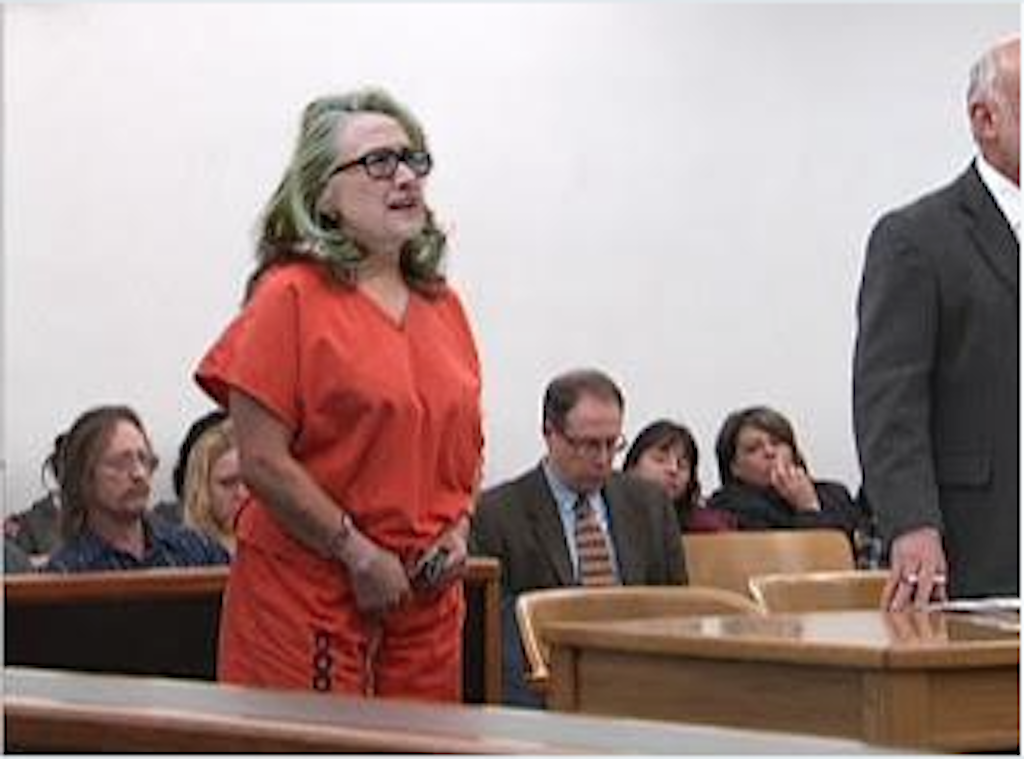 "Hannity: Crooked Hillary Clinton's web of corruption"
This is really an excellent presentation of the Clinton Crime Cartel. It is amazing the breadth and depth of the Clinton crimes.
The fall of Hilary is going to bring down huge sections of the DC swamp as the are tied to her.
CHINESE BLASPHEMY
"China Urges Rural Christians to Replace Jesus Images with Xi Jinping" It looks like the Chinese Communists are heading back to emperor worship! Are they getting to ready to worship the antichrist and his image?
They are trying to replace Jesus Christ with the head of the Communist Party is not going to sit well with the Lord. This is the same thing that King Nebuchadnezzar did and ended up insane for 7 years!
The Chinese have a date with the Lord in Israel. The place is called Armageddon, and it does not turn out good for them.
Acts 12:21 And upon a set day Herod, arrayed in royal apparel, sat upon his throne, and made an oration unto them. And the people gave a shout, saying, It is the voice of a god, and not of a man. And immediately the angel of the Lord smote him, because he gave not God the glory: and he was eaten of worms, and gave up the ghost.

From the article: "Chinese officials and residents in a rural area of Jiangxi province have revealed a government plan to "melt the hard ice" in the hearts of Christians towards communism by denying them pivotal poverty relief packages if they do not replace images of Jesus in their households with photos of President Xi Jinping. One official stated that the move was necessary because Christians are "ignorant" and need to be taught to worship the state, not God.

The move is the latest in a string of crackdowns against Christianity in the Xi era. Xi's regime views Christianity, which has experienced a popularity boom in the past decade, as a challenge to the supremacy of the Communist Party's growing cult of personality around Xi himself.

The South China Morning Post first picked up on the social media posting that revealed the program, noting that the post showed someone replacing their Christian images with Xi Jinping's official headshot and praised local Communist Party officials for having transformed local Communist Party officials for having transformed locals "from believing in religion to believing in the party."

THE RELIGION OF PEACE
"New Jersey Muslim stokes violence against Coptic Christians" This is real Islam and how the Muslims look and act with Christians in Egypt. This woman lives in New Jersey and uses the freedoms in America to incite the Muslims in Egypt against the Coptic Christians! If Islam gains power in America, there will be thousands of Muslims like her inciting the killing of Christians.
John 15:18 If the world hate you, ye know that it hated me before it hated you.

From the article: "Some of the most vicious incitement against Christians in Egypt originates from a petite Egyptian woman sitting at a computer in her home in a quiet suburb of New Jersey. It is not as though Egypt's Muslim community needs any encouragement to go after Coptic Christians, but Arat Oraby does her part, calling the Copts a "gang" that needs to be boycotted and subjugated.

"The problem of the Christians in Egypt is that they follow the church gang," she wrote. "They believe that (Coptic Pope) Tawadoros the criminal, or any other criminal who will replace him, was selected by the Lord and speaks on His behalf. The church gang deceives its followers in this despicable way, just like a thief or a swindler from the Middle Ages."

She often refers to Christians as "Nazarenes," as they are called in the Quran and by ISIS, and tells Egyptians to boycott Coptic businesses and buy only from fellow Muslims. The Investigative Project on Terrorism published a report Thursday naming Oraby as the head of the spear when it comes to inciting violence against Egypt's Christian community."
APOSTATE CHRISTIANITY
"Evangelical Church Sees Dramatic Decline After Pro-Gay Marriage Stance"  This is exciting to read. Apparently, there were real believers in this apostate church, and they left when the pastor went public to support the homosexual agenda. Massive numbers of people left and the support dried up.
1Cor 6:9,10 Know ye not that the unrighteous shall not inherit the kingdom of God? Be not deceived: neither fornicators, nor idolaters, nor adulterers, nor effeminate, nor abusers of themselves with mankind, Nor thieves, nor covetous, nor drunkards, nor revilers, nor extortioners, shall inherit the kingdom of God. (11) And such were some of you: but ye are washed, but ye are sanctified, but ye are justified in the name of the Lord Jesus, and by the Spirit of our God.

From the article: "A once-large Nashville-area Evangelical congregation that made headlines after its pastor announced that the church would conduct same-sex marriages is selling its campus and relocating to rented space.

After his announcement of LGBT support in 2015, Pastor Stan Mitchell of GracePointe Church in Franklin, Tennessee was profiled in Time magazine. But what was a much sought-after sign of Evangelical movement towards LGBT affirmation may have been wishful thinking on the part of cultural progressives pouring money into programs that aim to shift Evangelical pastors' views on sexuality. Time's Elizabeth Dias identified GracePointe as "one of the first evangelical megachurches in the country to openly stand for full equality and inclusion of the LGBTQ community."
Revelation 22:20 He which testifieth these things saith, Surely I come quickly. Amen. Even so, come, Lord Jesus.