Dennis Prager: 'The Left Has Substituted Itself for God
Verse of the Day
2 Thess 2:4 Who opposeth and exalteth himself above all that is called God, or that is worshipped; so that he as God sitteth in the temple of God, shewing himself that he is God.
Commentary
This is a really good article showing the Hard Left has rejected God and replaced him with themselves! Their minds are all setup for the antichrist because he will be one of them: a demigod! The antichrist will try and replace God, and the Hard Left will follow him. They are full of sin, while the antichrist is called the man of sin! The sin in them will resonate with the man of sin because they all have the same devil spirit in them with reprobate minds.

Revelation 13:6 And he (antichrist) opened his mouth in blasphemy against God, to blaspheme his name, and his tabernacle, and them that dwell in heaven.
Hard Left Demigods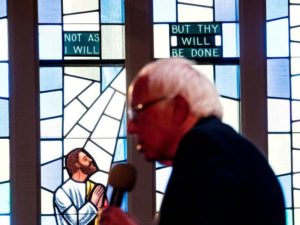 Dennis Prager: 'The Left Has Substituted Itself for God'"
""It is not possible to build a great society on a secular foundation," declared Prager. "America was built [on the Bible]. This was the text. Abraham Lincoln kept it on his nightstand, and he didn't even go to church. Until the twentieth century, it was the one common piece of writing for all Americans, whether they were Christian or not. This was the centerpiece."

Prager went on to say, "That is exactly what has happened in the post-Judeo-Christian — specifically, post-Christian — West, that people have become gods. That's exactly what it is. The left has substituted itself for God. We determine what is right and wrong."

Prager warned of the limitless pursuit of power. "People want to determine good and evil. The idea that there is a God who told me not to steal and honor my parents is repugnant to these people. Who needs a god? I will tell me, and I will tell you, and I will tell you everything. I will tell you where to live. The ideal for the anti-religious crowd is to tell you — like God does — as much as possible in directing your life."

Marlow said, "The left ultimately believes that God just agrees with them. That seems to be their viewpoint. 'Whatever I believe, that must be God's position.' It is so unbelievably scary when you think of it that way."
More Dem Lies About Israel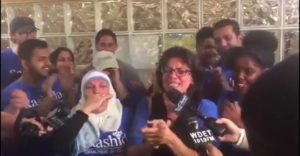 "WTH? Democrat Darling Rashida Tlaib Says Thinking of Holocaust Gives Her "Calming Feeling" (AUDIO)" She is spewing nothing but lies about Israel. In my book, "As America Has Done to Israel" I fully explain how modern Israel came in existence which refutes all the lies. To order my book go here
"Rep. Rashida Tlaib, D-Mich., has made yet another shocking and historically ignorant claim: That thinking about the Holocaust gives her a "calming feeling" because her Palestinian ancestors provided a "safe haven" for Jewish victims of the tragedy.

Tlaib, a close ally of Rep. Ilhan Omar, D-Minn., who is no stranger to anti-Semitic controversies herself, made the latest statement on a podcast called "Skullduggery" in an episode titled "From Rashida with Love."

"There's always kind of a calming feeling I tell folks when I think of the Holocaust, and the tragedy of the Holocaust, and the fact that it was my ancestors — Palestinians — who lost their land and some lost their lives, their livelihood, their human dignity, their existence in many ways, have been wiped out, and some people's passports," Tlaib said just after the 28 minute mark. "And just all of it was in the name of trying to create a safe haven for Jews, post-the Holocaust, post-the tragedy and the horrific persecution of Jews across the world at that time.

And I love the fact that it was my ancestors that provided that, right, in many ways. But they did it in a way that took their human dignity away and it was forced on them."
Reprobates Everywhere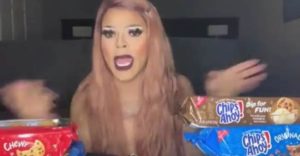 "Chips Ahoy Goes Full SJW – Promotes "Drag Moms" in Bizarre Mother's Day Advertisement (VIDEO)" It appears the entire business section of America has collapsed and now is under the control of a reprobate mind. Whatever is against the Lord, they seem to go out of their way to promote. This is in your face along with your children a mocking of real motherhood.
I guess there is now no end to their perversion of what is good according to the word of God. It seems I can post many articles like this every day.
2 Timothy 3:13 But evil men and seducers shall wax worse and worse, deceiving, and being deceived.

"Chips Ahoy! promoted "drag moms" and drag queens in their Mother's Day advertisement on Sunday.

Is nothing sacred anymore? An infinitesimal amount of people dress in drag, yet Chips Ahoy decided to feature a (male) "drag mom" in their Mother's Day advertisement. Once again, real women are pushed out of the way to advance a Marxist agenda.

Chips Ahoy, which largely markets to children, featured a drag queen (male) named "Vanessa Vanjie Mateo" with a message to "Get These Cookies." "I am so thankful to have a mother like mine who supports me through all my craziness and loves on me buys me Chips Ahoy cookies — chewy, the original — everything under the sun, my mama knows I love my cookies — so get those cookies," Vanessa Vanjie Mateo said.

"So what's the sweet gesture for you to do to your mama? Your real mama – your drag mama, which ever mama…"

And this is what Chips Ahoy thought was appropriate for children and Mother's Day."
War with Iran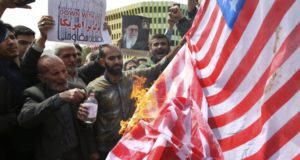 "Israeli cabinet minister: Iran may strike Israel as Trump turns screws on Tehran" Iran is now being crushed by economic sanctions and has limited time to act. I think Iran will go to war before submitting to the US pressure. The attack may include war with Israel through Hamas, Hezbollah and Syria. The next few months are going be very dangerous.
Jeremiah 51:20 Thou art my battle axe and weapons of war: for with thee will I break in pieces the nations, and with thee will I destroy kingdoms; (21) And with thee will I break in pieces the horse and his rider; and with thee will I break in pieces the chariot and his rider;

"Israel's Minister of Energy Yuval Steinitz said that Iran may attack Israel through its proxies, or even directly, in retaliation for the increased pressure brought on the Islamic Republic by the United States. Mr. Steinitz is a member of Israel's Security Cabinet.

"If there's some sort of conflagration between Iran and the United States, between Iran and its neighbors, I'm not ruling out that they will activate Hezbollah and Islamic Jihad from Gaza, or even that they will try to fire missiles from Iran at the State of Israel," Steinitz told Ynet.

Things are "heating up," Minister Steinitz said. Most recently, the U.S. announced it was setting up Patriot missile batteries in the Mideast.

Last week, the U.S. declared that its sending the USS Abraham Lincoln and a bomber squadron to the Mideast after it had received intelligence reports that Iran intended to attack U.S. forces in the region. The U.S. was not specific but reports later emerged that the intelligence might have concerned Iran moving short-range missiles by boat, possibly as a prelude to an attack.

On Wednesday, Iran threatened an ultimatum to European leaders that if the 2015 nuclear deal wasn't revisited, it would restart uranium enrichment. Trump slapped additional sanctions on Iran also on Wednesday targeting the country's iron, steel, aluminum and cooper sectors.

Those sanctions appear to be taking effect. Iranian President Hassan Rouhani called for unity to overcome conditions that he said could prove harder than during the Iran-Iraq war. "Today, it cannot be said whether conditions are better or worse than the (1980-88) war period," Rouhani said. "But during the war we did not have a problem with our banks, oil sales or imports and exports, and there were only sanctions on arms purchases."

Rouhani is reportedly under pressure from Iranian hardliners after the U.S. pulled out of the nuclear deal negotiated under his rule."
Hard Left Against the Bible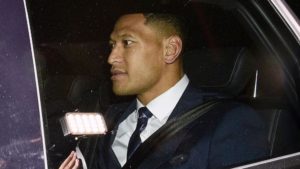 "Rugby Player Found Guilty of 'High Level' Breach of Conduct for Posting Bible Verse" The Hard Left is desperate to do this in America. They despise the Bible, especially when it calls out sin. They want to get rid of both the Bible and those who believe it.
John 3:19 And this is the condemnation, that light is come into the world, and men loved darkness rather than light, because their deeds were evil. (20) For every one that doeth evil hateth the light, neither cometh to the light, lest his deeds should be reproved.

"Israel Folau, the Australian national rugby player who was suspended for posting a Bible verse calling people to "repent," has been found guilty of a "high-level breach" of professional conduct.

The post, which is still live on Folau's page, declares "WARNING," before listing a number of sins which must be repented of, pending eternal judgment. Referencing 1 Corinthians 6:9, the graphic lists "Drunks, homosexuals, drunks, adulterers, liars, fornicators, thieves, atheists, idolaters," before imploring "HELL AWAITS YOU," and "REPENT! ONLY JESUS SAVES."
 

Standing Against the Hard Left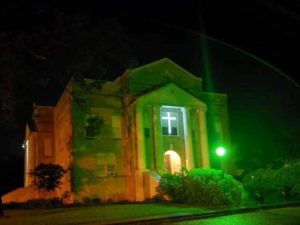 "Texas Officials Illuminate Crosses After Atheists' Call for Removal" This is wonderful but it about 50 years to late. The entire church should have stood like this back in 1960s against the Supreme Court of Sin and its phony decision to remove prayer and Bible reading from schools.
This was the start of the Hard Left destroying America as a Christian nation and making it secular, so sin, like abortion and homosexuality, could be made legal. Where was the church back then? Because the church was a sleep, look at the monster that now has formed within America! This monster wants to destroy us and all things connected with God and the Bible.
We need revival for survival and NOW. Look what happens to a people who fail to call for an outpouring of the Holy Spirit!
Proverbs 1:23 Turn you at my reproof: behold, I will pour out my spirit unto you, I will make known my words unto you. (24-27) Because I have called, and ye refused; I have stretched out my hand, and no man regarded; But ye have set at nought all my counsel, and would none of my reproof: I also will laugh at your calamity; I will mock when your fear cometh; When your fear cometh as desolation, and your destruction cometh as a whirlwind; when distress and anguish cometh upon you.

"Elected officials in an East Texas community defiantly illuminated the crosses on their courthouse after an atheist organization told them to take them down. The move came after the county judge and commissioners voted unanimously to keep the four crosses on the county building.

Breitbart News reported that the Wisconsin-based Freedom From Religion Foundation (FFRF) complained to San Jacinto County public officials about the prominent display of the "Latin cross[es]." The self-described "state/church watchdog" claims it has over 30,000 members."
Abba Father's International Fellowship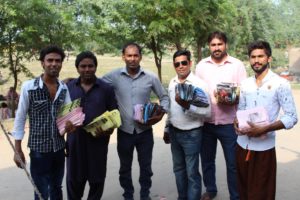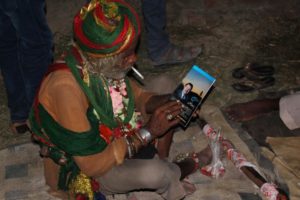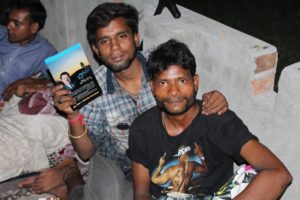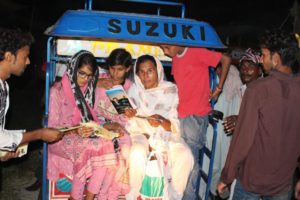 Preaching the Gospel in Pakistan (these are older pictures that could not be posted at the time because of persecution).
They are reading my book, "When Jesus Sets you Free" in Urdu language!
If you like our ministry, please consider making a donation to keep us going. May the Holy God of Israel bless you!
Revelation 22:20 He which testifieth these things saith, Surely I come quickly. Amen. Even so, come, Lord Jesus.