DHS Whistleblower against Obama Administration Philip Haney Found Dead – Shot and Killed
Verse of the Day
2 Timothy 4:1 I charge thee therefore before God, and the Lord Jesus Christ, who shall judge the quick and the dead at his appearing and his kingdom;
Commentary
Phil was a personal friend of mine. He knew the Lord as his Savior, and we spoke together at Bible events. He was a great Bible teacher. He worked for DHS and uncovered how the Muslim Brotherhood and other Islamic terrorist groups had infiltrated the US. He was forced by the Obama Administration to expunge all his information, and then was hounded in an attempt to force him out of the government. He fought the traitors and was able to stay until he retired.
Phil loved the Lord and was a true American Patriot. He fought the corrupt Obama Administration with all he had. He gave it all for America. Until otherwise overwhelmingly proven, I believe he knew too much and was murdered by the deep state. He was a true America Patriot.
Phil, rest in the blessed presence of your Lord and Savior, and in the end God will do justice on your behalf.
Looking for the Blessed Hope, the coming of Jesus Christ for his church!
Revelation 14:13  And I heard a voice from heaven saying unto me, Write, Blessed are the dead which die in the Lord from henceforth: Yea, saith the Spirit, that they may rest from their labours; and their works do follow them. 
GREAT SORROW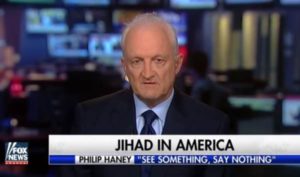 "DHS Whistleblower against Obama Administration Philip Haney Found Dead – Shot and Killed"
"Law Enforcement Today reported: We've received reports that Philip Haney, a DHS whistleblower on the Obama administration, has been found dead.We have not yet received independent confirmation from the Sheriff's Department, but sources within law enforcement have verified that there's a death investigation underway.

If you have seen a few episodes of Behind the Uniform or have ever watched Fox News, you probably recognize the name Philip Haney. He was the DHS whistleblower that dropped the hammer on the Obama administration regarding the Muslim Brotherhood and ISIS.

He was also a friend to many at Law Enforcement Today. We have an exclusive interview with him at the bottom of the article that was conducted on Behind the Uniforms before his death."
DEEP STATE SWAMP MURDER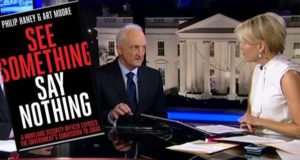 "Rep. Steve King: Philip Haney Didn't Kill Himself; Had Insurance Policy of Archived Incriminating Data on Top Obama Officials" As I said before Phil was a friend of mine, and he knew the danger he was in with all the information he knew about the deep state. He took precautions and archived all the information he had on the deep state.
Phil served the Lord and was a man of prayer. He was surrounded with many believers who are prayer warriors. I think the deep state made a huge mistake by murdering Phil. God will answer our prayers.
"Rep. Steve King (R-IA) issued a statement Saturday night on the death of Obama DHS whistleblower Philip Haney, who was found dead Friday by police in Plymouth, California. Police said the 66-year-old Haney had what appeared to be a self-inflicted gunshot wound, but that an investigation was "active and ongoing".

King posted to Twitter, "Phil Haney was a friend & patriot. He was a target because of all he knew of Islamic terrorist coverups. He insured his life by archiving data that incriminated the highest levels of the Obama administration. Phil Haney didn't kill himself. RIP, Phil."
666 SURVEILLANCE SYSTEM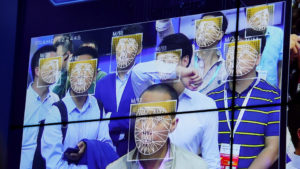 "EU poised to create massive transatlantic facial-recognition database, link with US" Wow, look how fast the 666 System is coming together. It won't be long before the entire system is together. All that is missing is the anti christ!
"The EU is laying the groundwork for a massive international facial recognition database that may someday hook into the one maintained by the US, according to leaked internal documents.

National police forces of 10 EU member states are calling for a legal framework to create a massive system of interlinked facial recognition databases "as quickly as possible," a report leaked to the Intercept on Friday reveals. Austria is leading the way on the project, which was still in its early phases as of November, when the report initially circulated among EU officials.

Produced as part of a project to expand Prüm, the EU-wide database-cross-referencing system that already allows for all-at-once scanning of individual DNA, fingerprint, and vehicle registration databases, the report calls for EU legislation that would create and connect country-level facial recognition databases, potentially all the way to the US.

Because the US already has a Prüm-like exchange in place with countries that are part of the Visa Waiver Program, including most EU member states, some – including the alarmed EU official who allegedly leaked the report to the Intercept – believe any future facial recognition database network would include the US by default."
A REAL MAN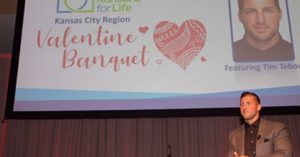 "Tim Tebow: I'd Rather be Known for Saving Babies From Abortion Than Winning the Super Bowl" Tim Tebow is the real deal. He always gave the Lord the glory and never backed down from standing for God and the babies. May God bless him in every area of Tim's life!
This is so refreshing compared to all the horrors of PP and those that support abortion.
"The highlight of the evening for many was the keynote address by Tim Tebow, former quarterback for the Denver Broncos. "It is such an honor to be here," Tebow said as he thanked the archbishop, politicians, and Culp for work on behalf of the unborn. Tebow also thanked Hunt for "having courage in the face of a lot of other people who don't have it and for your willingness to be up here and support this organization."

"It really does mean a lot more than winning the Super Bowl," Tebow said. He added, "One day, when you look back and people are talking about you and they say Oh my gosh what are you going to be known for? Are you going to say Super Bowl, or we saved a lot of babies?"

Speaking about Kansans for Life, Tebow said it's not a philanthropy. "It's a rescue mission. You know why we call it a rescue mission? Because when we say that, it puts a timeline on it."
AMERICAN PATRIOTS ARISING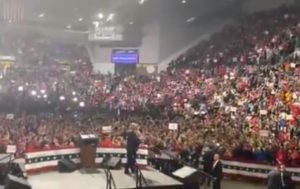 "TRUMP TENT CITY: American Patriots Started Lining Up for Las Vegas Rally before Colorado Trump Rally Was Over (Video)" What is happening in America is stunning. There is a real patriotic movement stirring throughout the nation, and President Trump is leading it. He is a proven leader who took all the deep state hit him with. He took their best punches and all the time he kept doing the job! We trust him, and now he is moving on the offensive to destroy the death grip the Hard Left has on America.
President Donald Trump is a true American patriot and has America and the people first!
"On Thursday night President Trump held a rally in Colorado Springs, Colorado. Over 20,000 attended the rally in Colorado Springs, Colorado. It was another AMAZING Trump event! Meanwhile, Trump supporters started lining up in Las Vegas for the Trump rally for Friday, noon, PST, before the Colorado rally was over."
Prophecy Update
Prophetic Week in Review 2/23/20
Abba Father's International Fellowship
Dear Brother Dave and John, I thank God for His presence in our mission journey to Mozambique. Thank you for your prayers. People are very hungry for the word of God. Being a country which had been at war for a long time, many people don't go or belong to a church.
Despite being the rainy season and amidst heavy floods, I felt forced to honor this people's invitation. While teaching on events preceding the blowing of the last trumpet, the mark of 666 and healing of the broken hearted, the church was very quiet. People hungrily listened to the teaching. If fact the teaching was new to them. Almost the whole congregations, including the church leaders gave their lives to Christ. At the end of the teaching, some church members gave wonderful comments and testimonies on the strength of the teaching and the materials I brought them.
As we're going back to Malawi, they kept calling and thanking us for the teaching and materials.
We travelled for two solid days. We came back yesterday, Monday, January 13, 2020. I have been invited to bring the teaching and materials to not less than 12 churches in this part of Mozambique. We have a lot of work to do this year.
Brother Dave, by the Lord's grace the ministry need a van to use when travelling because we're needed in very far away areas. Its very difficult to travel using the motorbike this time around when we are going very far and this has been limiting our efforts in the ministry to reach out to the lost. Please, if possible get us support to have a car van for the ministry in Malawi. I know its possible with the Lord.
I attached pictures of this mission trip.
God bless you….
Pastor H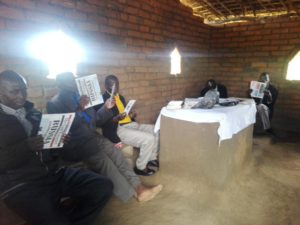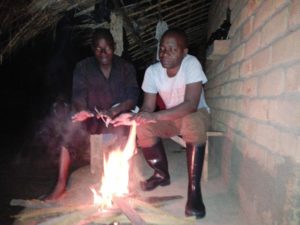 If you like our ministry, please consider making a donation to keep us going. May the Holy God of Israel bless you!
Revelation 22:20 He which testifieth these things saith, Surely I come quickly. Amen. Even so, come, Lord Jesus.