Donald Trump Administration: Abortion Is Not Family Planning
Verse of the Day
Psalm 94:16 Who will rise up for me against the evildoers? or who will stand up for me against the workers of iniquity?
Commentary
This is so wonderful. Every victory over this evil of infanticide is so exhorting. God bless the President for standing with the babies and the mothers!
Proverbs 6:16, 17 These six things doth the LORD hate: yea, seven are an abomination unto him: A proud look, a lying tongue, and hands that shed innocent blood,
Pro Life President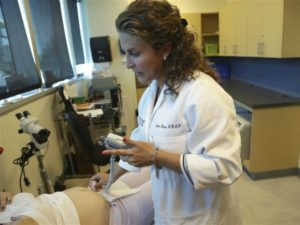 "Donald Trump Administration: Abortion Is Not Family Planning"
"The Trump administration issued a final rule Friday that underscores that federal taxpayer funds provided for family planning services may not be used to support abortion in any way.

The Department of Health and Human Services (HHS) released the new rule that could block about $60 million in family planning funding to Planned Parenthood and other abortion providers who refer girls and women for abortions.

The new regulation, which governs Title X, the federal grant program that provides funding for family planning services, prohibits the use of the funds to "perform, promote, refer for, or support abortion as a method of family planning."

The rule intends to provide a clear line between abortion and family planning."
MAGA Americans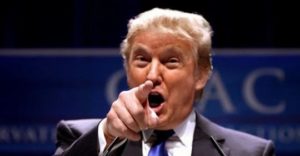 "President Trump Lashes Out at Jussie Smollett – Sticks Up For Millions of MAGA Supporters" I sense that the Lord is starting to move against the Hard Left reprobates in America. In the last few weeks, they have been exposed in various ways and now the Mueller "investigation" is coming to an end. I hope the President moves on the offensive and drains the DC swamp putting huge numbers of them in jail!
Revelation 22:20 He which testifieth these things saith, Surely I come quickly. Amen. Even so, come, Lord Jesus.

"Thank you, President Trump! President Trump lashed out at Jussie Smollett Thursday morning shortly after the 'Empire' actor was arrested for filing a false police report.
The President stuck up for his millions of supporters and accused Jussie of making 'racist and dangerous comments.'

TRUMP: Jussie Smollett – what about MAGA and the tens of millions of people you insulted with your racist and dangerous comments!? #MAGA"
Hard Left Hatred of Christianity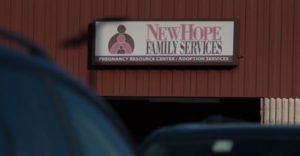 "After Legalizing Abortions Up to Birth, New York Wants to Shut Down Christian Adoption Agency" This all fits together. The reprobates permeate government, and they use their hatred of God against godly people. They promote and protect infanticide while at the same time want to block God's family unit from adopting a child.
They take both these actions because at their very core is an intense hatred for anything connected to God and his word.
Romans 8:6,7 For to be carnally minded is death; but to be spiritually minded is life and peace. Because the carnal mind is enmity against God: for it is not subject to the law of God, neither indeed can be.

"The New York State Office of Children and Family Services has singled out the religious nonprofit for its policy prioritizing the placement of children it serves in homes with a married mother and father and has threatened to force New Hope to immediately phase out its adoption program.

"Every child deserves a permanent home with loving parents," said ADF Legal Counsel Jeana Hallock. "For over 50 years, New Hope has served children and families throughout the state of New York by offering a comprehensive, 'arm-around-the-shoulder' ministry and walking with both birth parents and adoptive parents to place children in forever homes.

Protecting this religious nonprofit does nothing to interfere with other adoption providers. Banishing New Hope as a faith-based adoption provider, however, means fewer kids will find permanent homes, fewer adoptive parents will ever welcome their new child, and fewer birth parents will enjoy the exceptional support that New Hope has offered for decades. In short, everyone loses if the government forces New Hope to shut down."
Hard Left Socialists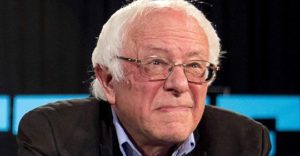 "Lifestyles of the rich and socialist: Bernie Sanders has 3 houses, makes millions" What hypocrites! Their attack is always against the Middle Class to make us poor. They are not going to make laws to strip them of their wealth, but to transfer wealth from the Middle Class. They loathe the Middle Class because we can survive without them, educated and have political power.
I am delighted that the socialist/Communists have been outed for all of us to see. When a person goes down this road, they become an enemy of God.
"Sen. Bernie Sanders, I-Vt., entered the 2020 presidential race this week promising to transform America with a left-wing vision of economic and environmental justice. But the self-described democratic socialist's high-end income, multiple houses and fondness for air travel have already opened him up to criticism that his lifestyle doesn't always match the rhetoric.

Sanders has pitched himself as a grassroots economic populist, focusing on income inequality and higher taxes for the rich. "Our campaign is about transforming our country and creating a government based on the principles of economic, social, racial and environmental justice," he said."
Israel Warfare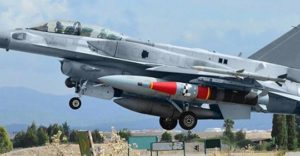 "Israel unveils Rafael's new advanced bunker buster missile, 'Rocks'" This article is an update about the Israeli military getting ready for all-out war in the Middle East!
Joel 3:9,10 Proclaim ye this among the Gentiles; Prepare war, wake up the mighty men, let all the men of war draw near; let them come up: Beat your plowshares into swords, and your pruninghooks into spears: let the weak say, I am strong.

"With tensions still high between Israel and Iran a new air-to-surface long-range missile designed to destroy targets deep underground in heavily defended areas has been developed by Israeli defense giant Rafael Advanced Defense Systems.

Dubbed "Rocks," the innovative missile is being presented this week for the first time at the Aero India Air Show in Bangalore, India.

Earlier in February, a senior Iranian Revolutionary Guards commander threatened to "raze Tel Aviv and Haifa to the ground" if the United States attacked the Islamic Republic.
According to a statement released by Rafael, the new missile is equipped with a penetration or blast fragmentation warhead that is capable of destroying targets above the surface or deep underground in heavily surface-to-air defended areas."
World War 3:Russia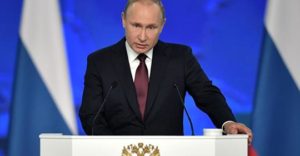 "Putin to U.S.: I'm ready for another Cuban Missile-style crisis if you want one" Putin is not known to bluff. This is real serious as US major cities could be destroyed in a matter of minutes.
With the sinful and rebellious conditions of American cities, it is frightening to think that these missiles could be God's judgment.
America needs revival for survival:
Proverbs 1:23 Turn you at my reproof: behold, I will pour out my spirit unto you, I will make known my words unto you.

"President Vladimir Putin has said that Russia is militarily ready for a Cuban Missile-style crisis if the United States wanted one, and that his country currently has the edge when it comes to a first nuclear strike.

Putin's comments, made to Russian media late on Wednesday, follow his warning that Moscow will match any U.S. move to deploy new missiles closer to Russia by stationing its own missiles closer to the United States or by deploying faster missiles or both.

Putin fleshed out his warning in detail for the first time, saying Russia could deploy hypersonic missiles on ships and submarines which could lurk outside U.S. territorial waters if Washington now moved to deploy intermediate-range nuclear weapons in Europe."
Getting Justice Hard Left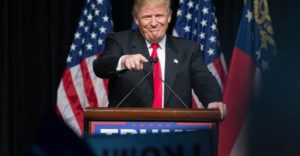 "President Trump Cheers Covington Student Nick Sandmann's $250 Million Lawsuit Against WaPo: "Go Get Them, Nick!" This brings joy to my heart to see a counter attack like this. I hope he wins a $billion from the corrupt media! I hope he puts them out of business!
Proverbs 13:22 A good man leaveth an inheritance to his children's children: and the wealth of the sinner is laid up for the just.
"On Tuesday Lin Wood, the high-profile attorney representing Covington Catholic student Nick Sandmann, filed a $250 million lawsuit against the Washington Post for defamation.

The lawsuit claims that the paper "vilified" Sandmann who was seen in a viral video being confronted by far-left activist Nathan Phillips because of the fact that he is white.

On Wednesday President Trump cheered Nick Sandmann's lawsuit against the "Fake News" Washington Post: The Washington Post ignored basic journalistic standards because it wanted to advance its well-known and easily documented biased agenda against President Donald J. Trump." Covington student suing WAPO. Go get them Nick. Fake News!"
Abba Father's International Fellowship
An African Pastor preaching the message Jesus Christ came to heal the brokenhearted. Hundreds of pastors are now preaching this message throughout East Africa and hopefully soon all over Africa.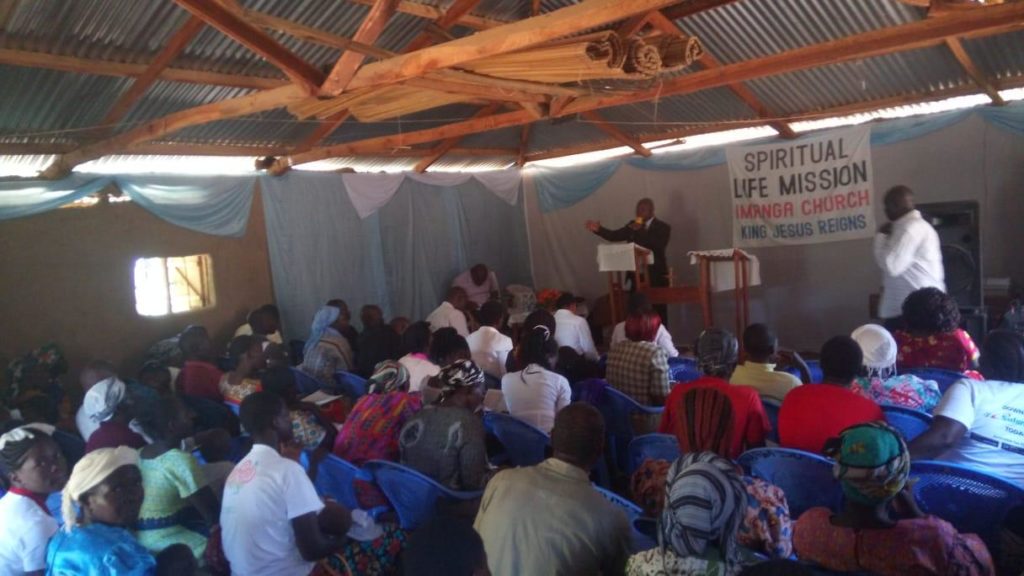 Revelation 22:20 He which testifieth these things saith, Surely I come quickly. Amen. Even so, come, Lord Jesus.
If you like our ministry, please consider making a donation to keep us going. May the Holy God of Israel bless you!