Donald Trump: Jeff Sessions 'Scared Stiff' and 'Missing in Action' on Russia Probe
Verse of the Day
Proverbs 28:1 The wicked flee when no man pursueth: but the righteous are bold as a lion.
Commentary
This is additional great news as the President is getting more direct on his attack of the deep state and getting AG Sessions to act. Just a little help from the President could really spend this up and bust open the coup attempt!
This is so exciting because it is going to lead all the ways back to B. Hussein.
May the Holy God of Israel bless and protect you.
John 14:1 Let not your heart be troubled: ye believe in God, believe also in me. (2) In my Father's house are many mansions: if it were not so, I would have told you. I go to prepare a place for you. (3) And if I go and prepare a place for you, I will come again, and receive you unto myself; that where I am, there ye may be also.
Draining the DC Swamp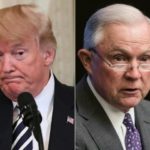 "Donald Trump: Jeff Sessions 'Scared Stiff' and 'Missing in Action' on Russia Probe"
 "The President then took a jab at AWOL AG Sessions, accusing him of being "scared stiff" and "missing in action." President Trump already threatened to 'get involved' to force the FBI to release Andrew McCabe's text messages Saturday morning. Trump is on a roll!

Jeff Sessions is in the corner of the Justice Department while Rod Rosenstein and other corrupt Obama holdovers call the shots and continue to undermine Trump.

TRUMP: The big story that the Fake News Media refuses to report is lowlife Christopher Steele's many meetings with Deputy A.G. Bruce Ohr and his beautiful wife, Nelly. It was Fusion GPS that hired Steele to write the phony & discredited Dossier, paid for by Crooked Hillary & the DNC…."
The Days of Noah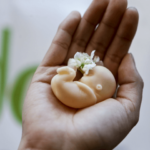 "FDA Contracting for 'Fresh' Aborted Baby Tissue to Engineer Humanized Mice" The first is using the bodies of aborted babies, while the second is using mice and creating a human/mouse chimera! There are no bounds to these mad scientist. This is like the Nazi scientists using the condemned Jews to experiment on.
"A new report from CNSNews.com quotes an FDA notice dated June 13 to the U.S. Department of Health and Human Services (HHS), which oversees the FDA:

The Government intends to solicit and negotiate directly with Advanced Bioscience Resources (ABR) Inc. and no solicitation will be issued. The objective is to acquire Tissue for Humanized Mice. ABR is the only company that can provide the human fetal tissue needed to continue the ongoing research being led by the FDA. Fresh human tissues are required for implantation into severely immune-compromised mice to create chimeric animals that have a human immune system. This human immune system allows us to test biological drug products for safety and efficacy.

According to the Congressional Research Service, "Fetal tissue used in research is obtained from elective abortions."
666 Surveillance System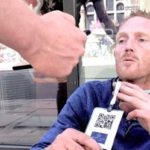 "Homeless people wearing barcodes to accept cashless payments" Just keeping you updated on the advancement of the 666 Surveillance System. This show just how far a cashless society has progressed.
"Homeless people are wearing barcodes around their necks in an attempt to increase donations in a cashless society, under an Oxford University backed initiative. A new social innovation project, called Greater Change, hands homeless people a QR code, similar to the kind issued for online tickets.

Passersby who wish to give money – but who may not have any change in their pocket – can scan the code using their smart phone, and make an online payment to the person. The donation goes into an account which is managed by a case worker who ensures that the money is spent on agreed targets, such as saving for a rental deposit or a new passport."
USA vs China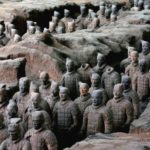 "Tectonic Shift in China: Xi Under Fire as China Realizes It Underestimated U.S. Trade Resolve" This is amazing that China misunderstood President Trump's resolve and now China is in trouble! This even is affecting the political stability of the nation! It appears that China will blink.
Trump is now using economics to break Iran, Turkey, the EU and now China. With China and the EU, it is just a matter of fair trade, but with Turkey and Iran it is to break them.
"A growing trade war with the United States is causing rifts within China's Communist Party, with some critics saying that an overly nationalistic Chinese stance may have hardened the U.S. position, according to four sources close to the government. President Xi Jinping still has a firm grip on power, but an unusual surge of criticism about economic policy and how the government has handled the trade war has revealed rare cracks in the ruling Communist Party….

There is a growing feeling within the Chinese government that the outlook for China has "become grim", according to a government policy advisor, following the deterioration in relations between China and the United States over trade. The advisor requested anonymity.
Those feelings are also shared by other influential voices.
"Many economists and intellectuals are upset about China's trade war policies," an academic at a Chinese policy think tank told Reuters, speaking on condition of anonymity due to the sensitivity of the issue. "The overarching view is that China's current stance has been too hard-line and the leadership has clearly misjudged the situation."
Turkey vs  USA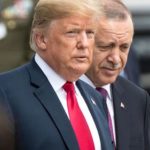 "Why Trump is attacking Turkey with sanctions and tariffs" This article lays out why there is such tension between the US and Turkey.
"President Donald Trump's latest broadside against Turkey comes amid conflicts over defense policy and the detention of American pastor Andrew Brunson. The Turkish lira was also reeling as Trump doubled tariffs on imports of Turkish steel and aluminum. Members of Congress and the Trump administration have objected to Turkey's plan to use a Russian missile defense system."
Trump Protecting Christians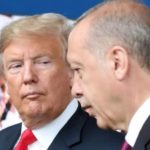 "Turkey's Erdogan condemns 'shameful' US over detained pastor" President Trump is economically breaking Turkey, in part, for what Erdogan is doing to a US pastor. Usually, the US pays little attention to Christians held like this, but fawns over the Muslims. This is so wonderful to see the President stand like this for a Christian! We are not use to this.
Turkey is no longer our ally, but is an adversary to the US and Israel.
"The US has demanded the release of Andrew Brunson and on Friday doubled tariffs on steel and aluminium imports. The diplomatic spat sent the lira down 16% against the dollar on Friday. Mr Erdogan also wrote in the New York Times that unless the US changed course, Turkey would look for new friends and allies.

Turkey has detained Mr Brunson for nearly two years, accusing him of links to the outlawed Kurdistan Workers Party and the Gulenist movement, which Turkey blames for a failed coup in 2016.

He was speaking at a rally in the Black Sea town of Unye. He said: "It is wrong to dare bring Turkey to its knees through threats over a pastor. I am calling on those in America again. Shame on you, shame on you. You are exchanging your strategic partner in Nato for a priest. You can never bring this nation in line with the language of threats. "We have not made concessions on justice so far, and we will never make any."
Turkey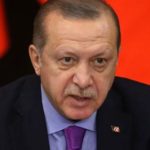 "Turkish lira plunges 15% versus dollar after Trump authorizes doubling metals tariffs on Turkey" Turkey has been very aggressive against Israel and the United States. Erdogan wants to recreate the Ottoman Empire and take Jerusalem. It appears that the bottom is falling out of their economy exactly like what is happening with Iran!
It appears that the Lord now is dealing with some of Israel's greatest enemies!
Genesis 12:3 And I will bless them that bless thee, and curse him that curseth thee: and in thee shall all families of the earth be blessed.

"The Turkish lira added to its steep losses on Friday, hitting a record low after President Donald Trump announced he was doubling metals tariffs on Turkey. The lira traded down 15 percent against the U.S. dollar at 6.38 after Trump made the comment in a tweet. The currency also fell 20 percent earlier in the day, reaching a record low."
Revelation 22:20 He which testifieth these things saith, Surely I come quickly. Amen. Even so, come, Lord Jesus.