Donald Trump Jr. UNLOADS on Media BS on Proven Hydroxychloroquine Treatment for Coronavirus
Verse of the Day
Proverbs 8:36  But he that sinneth against me wrongeth his own soul: all they that hate me love death. 
Commentary
Please read this article because it shows how the disgusting Hard Left is fighting against this drug which could stop this plague! It is so clear these monsters hate both President Trump and America so much, they are willing to block this drug which kills the coronavirus! They really are monsters, and we can NEVER let them back in power. They are so full of sin that it has taken over their minds and are reprobates.
Looking for the Blessed Hope, the coming of Jesus Christ for his believers.
Revelation 21:4  And God shall wipe away all tears from their eyes; and there shall be no more death, neither sorrow, nor crying, neither shall there be any more pain: for the former things are passed away. 
HARD LEFT, DEEP STATE, SWAMP: TRUE COLORS!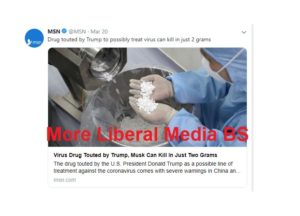 "Donald Trump Jr. UNLOADS on Latest Liberal Media BS on Hopeful and Proven Hydroxychloroquine Treatment for Coronavirus"
"Late last week President Donald Trump announced a new medical treatment that includes malaria drug chloroquine and Z-pac cocktail to battle the coronavirus.
There are three international studies that show the combination is very effective in treating the coronavirus and also acts as a prophylactic.

This prompted the liberal media to immediately downplay the drug's success rate in order to trash President Trump. Even in a national crisis the liberal media's main goal is to trash Donald Trump.

Bloomberg published this article trashing chloroquine as an effective drug to treat COVID-19. It is not until you get past the headline and into the article where it says if you consume two full grams of the FDA approved drug it can kill you. Most people don't consume two full grams of the drug to

Donald Trump Jr. blasted MSN for their awful hit piece pointing out the obvious… "What's your point? 2 grams of caffeine can kill you too, but no one is planning on prescribing that much."
CORONAVIRUS CURE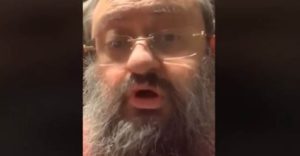 "STUNNING! NY Doctor Vladimir Zelenko Finds 100% Success Rate in 350 Patients Using Hydroxychloroquine with Zinc (VIDEO)" I think this is a great breakthrough.
"Over the weekend Dr. Vladimir Zelenko from New York state announced he has found a treatment against the coronavirus with a 100% success rate on 350 patients. Dr. Zelenko joined Sean Hannity earlier today on his radio program to discuss the results from his test.

The New York doctor also posted a video explaining his success with hydroxychloroquine and Zinc . His treatment resulted in the shortness of breath issue being resolved in 4 to 6 hours. Dr. Zelenko in his study had zero deaths, zero hospitalizations and zero intubations!

Later on Monday evening Sean Hannity invited two more medical experts on to discuss Dr. Zelenko's coronavirus results. The two doctors were cautiously optimistic."
TREASON IN MEDIA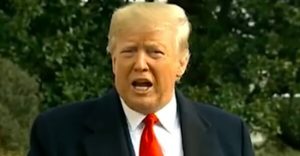 "Trump roasts media for siding with communist China: 'It's more than fake news, it's corrupt news'" The problem is the Chinese tried to blame the USA. They claim the US military went to China and unleashed the virus on them! America is at fault and the much of the US media is going along with this. They love the Communist government of China and hate President Trump.
The President is sticking the virus on China exactly where it belongs. The spreading of the virus is directly tied to China lying and denying in the beginning!
"President Donald Trump blasted liberal media outlets on Thursday for defending the Chinese communist party amid the coronavirus pandemic, calling the outlets "corrupt news."

During a news briefing, Trump was pressed with a question regarding his thoughts on left-wing media outlets siding with China and its state propaganda narratives claiming he is racist.

"It is fake news. It's more than fake news; it's corrupt news," Trump answered. "You read this phony story in the Wall Street Journal or — the Washington Post is going wild lately. I don't know what happened to them," he added. "The Washington Post — these are very dishonest media sources. They're very dishonest."

"The press is very dishonest," he continued. "They are siding with China — they are doing things that they shouldn't be doing, they're siding with many others, China's the least of it."
SILVER LINING IN CORONAVIRUS CLOUD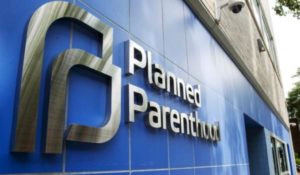 "Ohio Halts 'Non-Essential and Elective Surgical Abortions' Amid Coronavirus Pandemic"
This is great news. In one event look what God is doing! He shut down: Hollywood, the sports idol, closed the schools which are poising the mind of our children, the colleges which are breeding grounds for God and America hatred, closed untold numbers of alcohol places, sealed the Southern boarder from drug and human trafficking, maybe stopped the drugs such as cocaine, etc, and much more. Only God could answer so many prayers with one event like this!
"Ohio abortion clinics have been ordered to halt "non-essential and elective surgical abortions" amid the coronavirus pandemic.

Republican Ohio Attorney General Dave Yost sent letters to the Women's Med Center in Dayton and Planned Parenthood of Southwest Ohio's Cincinnati Surgery Center on Friday, ordering them to halt the procedure. The order applies to all abortion clinics in the state.

"You and your facility are ordered to immediately stop performing non-essential and elective surgical abortions. Non-essential surgical abortions are those that can be delayed without undue risk to the current or future health of a patient," Yost wrote, according to a report from CBS."
Ohio abortion clinics have been ordered to halt "non-essential and elective surgical abortions" amid the coronavirus pandemic. Republican Ohio Attorney General Dave Yost sent letters to the Women's Med Center in Dayton and Planned Parenthood of Southwest Ohio's Cincinnati Surgery Center on F…"
CHINESE FOOD STANDARDS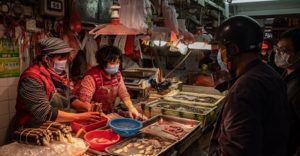 "What are the 'wet markets' linked to the coronavirus outbreak?" I believe the Wuhan Virus was a bioweapon. The Chinese claim it came from one of their food markets. This article give you a peep view of how these people eat!!!
""Live fish in open tubs splash water all over the floor. The countertops of the stalls are red with blood as fish are gutted and filleted right in front of the customers' eyes. Live turtles and crustaceans climb over each other in boxes," he described. "Melting ice adds to the slush on the floor. There's lots of water, blood, fish scales and chicken guts. Things are wet."
Abba Father's International Fellowship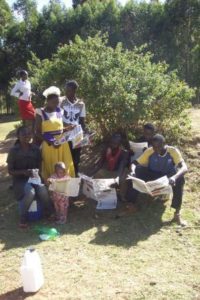 Dear Brother in Christ Dave and John;
Praise the Lord. I have attached some view pictures of what our Lord Jesus Has been doing in our area. I gave people the Materials and preached to them the teaching on the Newsletters and the respond was powerful. Several people came to Christ and we do praise the Name of the Lord! We do have another Camp meeting soon and i would like you
to ship another Box to us,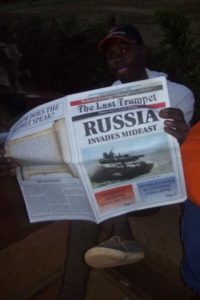 In Christ.
Bishop J
Shalom
If you like our ministry, please consider making a

donation

to keep us going. May the Holy God of Israel bless you!

Revelation 22:20 He which testifieth these things saith, Surely I come quickly. Amen. Even so, come, Lord Jesus.