Draining the DC Swamp: FBI and DOJ
Verse of the Day
Proverbs 20:2 The fear of a king is as the roaring of a lion: whoso provoketh him to anger sinneth against his own soul. (There is a lot of sinning against "King" Trump and the swamp critters are going to pay the price.)

Commentary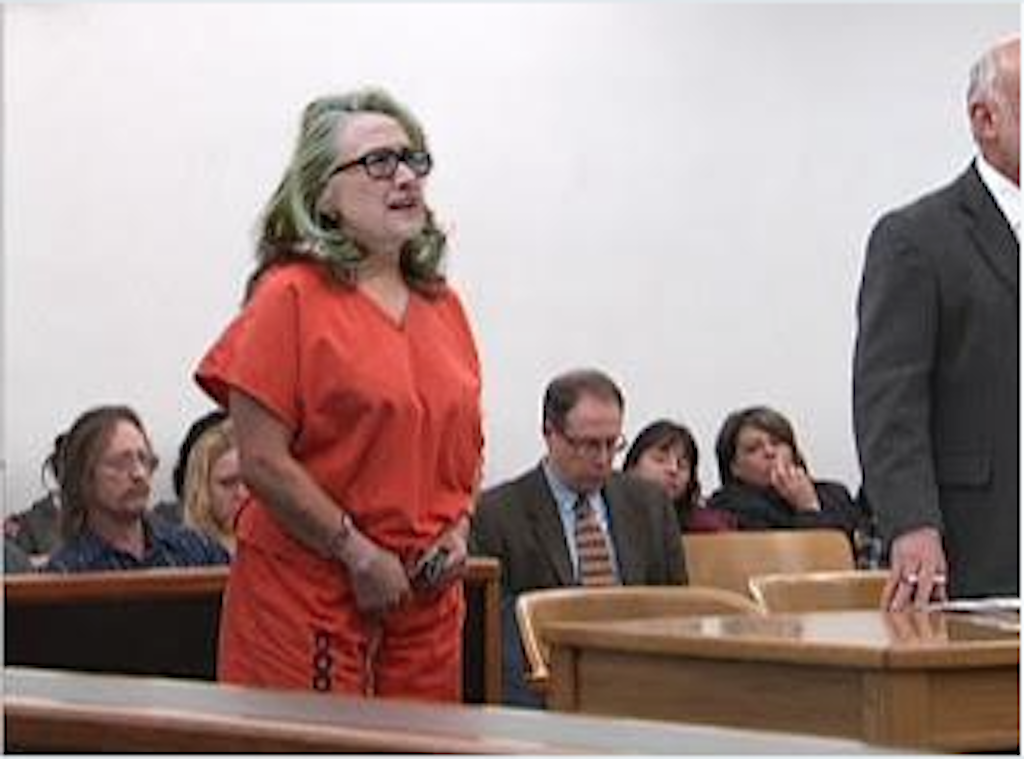 What I picked up is IG Horowitz notified Congress by letter that his full report will be released in May. This is great news because it now is official.
I think that many of the swamp critters are "wetting" themselves knowing this report is about to be released. I want to see them do the perp walk wearing orange prison jump suits! It took a long time, but it seems that the tide has finally turned against the DC swamp.
I hope the report is released on May 21 because this is my birthday! What a present this would be. A DC swamp buster report released on my birthday! Oh well, I can dream. Actually, I hope it is May 1 because the extra days might be too difficult to wait out.
May the Holy God of Israel bless and protect you.
Revelation 11:15 And the seventh angel sounded; and there were great voices in heaven, saying, The kingdoms of this world are become the kingdoms of our Lord, and of his Christ; and he shall reign for ever and ever.
Draining the DC Swamp: FBI and DOJ
" Inspector General Horowitz's Report is Coming, and Hell's Coming With it." I enjoyed reading this article.
"In case you missed it among all the rapidly moving events of Friday, DOJ Inspector General Michael Horowitz made two major moves in the span of a few hours.

The first and most important was the issuance of the report detailing the horrible conduct of the terminally dishonest Andrew McCabe. The report is thorough and utterly devastating and completely shreds McCabe's pathetic excuse-making that came in the wake of his well-deserved firing. It clearly demonstrates that anyone who gave money to McCabe's legal defense fund is a damn fool. Awesome.

The second action Horowitz took on Friday was to send a letter to Senate Judiciary Committee Chairman Chuck Grassley, notifying him of his intent to issue his report of his 15-month long investigation of DOJ/FBI abuse during the 2016 presidential campaign in May. If that report is as thorough and devastating as the IG's report detailing McCabe's misconduct, then indictments and perp walks should commence shortly thereafter. If that doesn't happen, then we'll know for sure that Attorney General Sessions is also a corrupt actor who needs firing."
DC Swamp: FBI
"DOJ OIG McCabe Report Finds Obama's FBI and DOJ: Corrupt, Dishonest, Coordinated and Conspiring …Complete List of Points" McCabe is a pathological liar and apparently all the leadership of the FBI is. This is just a small part of the Inspector General's report on the FBI and DOJ. What a den of liars!
Both McCabe and Comey attack Trump's character, what hypocrites! They along with dozens from the FBI and DOJ need to be in prison for a long time.
We are getting a good look into the DC swamp and some of it dangerous critters!
Revelation 21:8 But the fearful, and unbelieving, and the abominable, and murderers, and whoremongers, and sorcerers, and idolaters, and all liars, shall have their part in the lake which burneth with fire and brimstone: which is the second death.

"The IG's report related to terminated and humiliated former FBI Head Andrew McCabe is 39 pages in length. (See report here)

Below is a list of the most significant points in the report –

1. In the second paragraph of the introduction of the IG's report, now infamous cheater and Peter Strzok mistress, and McCabe's former Special Counsel, Lisa Page, is implicated as being involved in McCabe's crimes. (p.1)

2. Clinton Foundation was under investigation in 2016 but the FBI decided not to release this information to the public. This information was finally leaked just before the election to the Wall Street Journal and confirmed in a second leak instigated by McCabe. (p. 1)"
URGENT: Israel attacked Iranian positions in Syria.
Syria attack: 'Huge blast' at Iranian military base in Aleppo after 'fighter jet attack' This has not been officially confirmed, but it appears to be real. If it is so, Israel is ready for war with Iran and is challenging Iran to the fight. President Trump wants to end the Iranian "deal", so the combination of the USA attack on Syria, and Israel's attack on Iranian bases is a direct challenge to Iran.
Wow, is the Middle East hot!
 "A HUGE blast was heard near an Iranian military base in Syria this evening, amid unconfirmed reports it was attacked by unidentified aircraft. The base was in the Jabal Azzan region south of Aleppo, a Syrian government-controlled rural region. People claimed to have seen explosions at the site and there are unconfirmed reports of casualties. Syrian media reported it was attacked by Israeli aircraft this evening."
Middle East War: Iran
"Iran's plummeting currency reflects country's economic, military concerns" It appears that the Iranian currency is collapsing and heading down the same road as Venezuela's. This puts Iran in a very precarious situation. It soon may not have the ability to fight a war. This means the economy may force Iran to attack Israel before it can't!
"With much of the world focused on the military confrontation in Syria over that country's use of chemical weapons, Iran's economy took a major hit as its currency plunged to record low levels. The dive in the Iran's currency, the rial, caused a panic among Iranians as the government sought to keep things under control.

However, the ongoing threat of a major war in Syria—where Iran is heavily involved in support of Syrian President Bashar Assad—coupled with the potential collapse of the Iranian nuclear deal next month could spell major instability ahead of Iran. Since the beginning of the year, the rial has lost nearly one-third of value. When Rouhani came to power in 2013, $1 equaled 36,000 rials; now that figure stands near 60,000 rials to the dollar. However, the currency devaluation has been a trend since the 1979 Islamic Revolution, when $1 equaled 70 rials."
 America Blessing the Jewish People
"South Carolina becomes first state to pass landmark bill to confront campus anti-Semitism" This is great news because the Muslims and Jew haters are becoming more vicious on campuses. We need a nationwide move on the college campuses to stop the attacks against Israel and the Jews.
Genesis 12:3 And I will bless them that bless thee, and curse him that curseth thee: and in thee shall all families of the earth be blessed.

"South Carolina became the first state to pass legislation to protect students from anti-Semitic acts. The State Senate overwhelmingly approved the legislation, H3643, in a 37-4 vote on Thursday as part of a larger spending package. The bill passed the State House of Representatives in March in a 116-2 vote. South Carolina Gov. Henry McMaster has expressed support for the bill and is expected to sign it into law.

"There has been an alarming increase in anti-Semitism nationwide, and particularly on our nation's college campuses," stated LDB's director of legal initiatives Aviva Vogelstein. "This bill gives South Carolina the tools to protect Jewish students' and all South Carolina students' right to a learning environment free of unlawful discrimination."
REAL ISLAM (Video)
"When LYING Jihadis Speak Nicely" This is a fantastic video destroying Islam. The speaking shows the material to destroy Islam from the Koran and other official Islamic documents.
"Islam (SHARIA) commands muslims to lie to non-muslims & do it in a "gentle" and "refined" manner."
Revelation 22:20 He which testifieth these things saith, Surely I come quickly. Amen. Even so, come, Lord Jesus.