Drums of Big War Heard in Middle East
Verse of the Day
Isaiah 17:1 The burden of Damascus. Behold, Damascus is taken away from being a city, and it shall be a ruinous heap.
Commentary
I am watching the Middle East very closely. It appears that Saudi Arabia has no choice but war with Iran. With the fall of ISIS, the way is now clear for Iran to move its army into Syria which will threaten Israel, Jordan and Saudi Arabia. Iran is very aggressive throughout the region and the Saudis are backed into a corner.
If Iran moves it army into Syria or attacks Saudi Arabia, Israel will be forced to attack Iran which also means Hezbollah and Hamas. Israel can't let Iran defeat Saudi Arabia. This war will drag Egypt into it.
No matter what keep you eyes fixed on the Lord Jesus coming for his bride!
Philippians 3:20,21 For our conversation (citizenship) is in heaven; from whence also we look for the Saviour, the Lord Jesus Christ: Who shall change our vile body, that it may be fashioned like unto his glorious body, according to the working whereby he is able even to subdue all things unto himself.
MIDDLE EAST WAR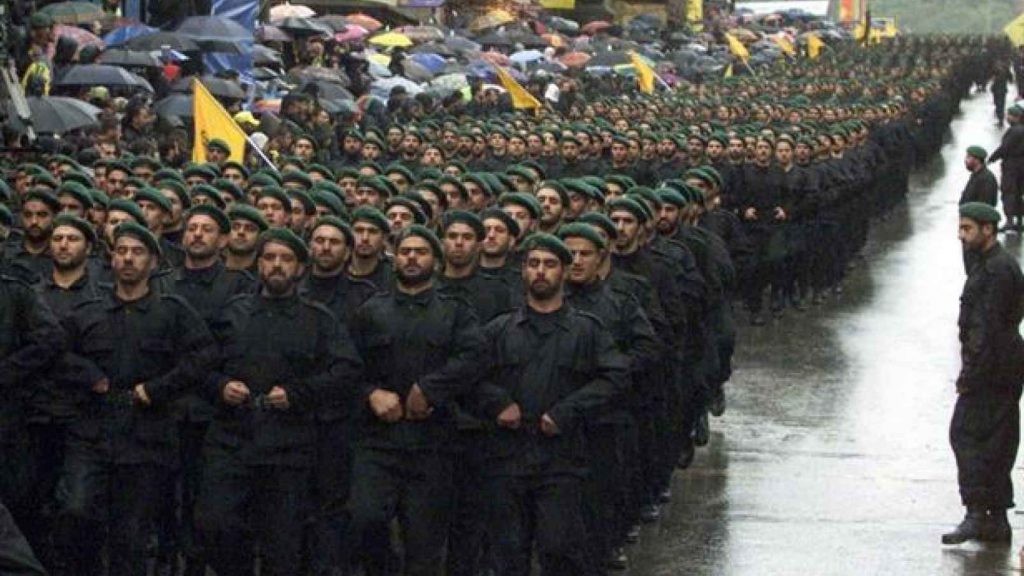 "Drums of Big War Heard in Middle East"  This is a very good article that chronologically lays out what just happened with Saudi Arabia and why. I learned a lot from this article.
Revelation 19:11 And I saw heaven opened, and behold a white horse; and he that sat upon him was called Faithful and True, and in righteousness he doth judge and make war. (12) His eyes were as a flame of fire, and on his head were many crowns; and he had a name written, that no man knew, but he himself.

From the article: "Summing up the recent events in the Middle East leads to the conclusion that the threat of a Saudi-Iranian war is looking increasingly credible as tensions rise in the Middle East. There are visible signs that the region is heading into an out and out conflict, waged simultaneously in different places and involving many actors."
HARD LEFT: ATTACK ON NATIONAL ANTHEM
"FACT CHECK: NO, THE STAR SPANGLED BANNER ISN'T ABOUT "SLAVERY" The national anthem, "The Star Spangled Banner" is under attack today for being racist! Those that attack are either ignorant of why it was written or disingenuous. I feel this article will give you understanding about it and the knowledge to defend it.
It was written to celebrate the America victory over the British navy that tried to invade Baltimore. This was a tremendous victory because the British sent a massive fleet. The context was this battle.
There is a section of the anthem that makes a reference to slave. We only hear the first section, so most people are not familiar with this section. Part of this section follows:
"Their blood has wash'd out their foul footstep's pollution.
No refuge could save the hireling and slave
From the terror of flight or the gloom of the grave,
And the star-spangled banner in triumph doth wave
O'er the land of the free and the home of the brave."
This section has nothing to do with killing American slaves, but it is focused on the British. They used hirelings which I see as mercenaries and slaves, which also was a derogatory term at this time. The focus had to do with the British and not killing American slaves. It is this line which the Hard Left claims is racist about killing black slaves!
The author Francis Scott Key did own slaves, but his life was complex. He was a lawyer and defended blacks to become freemen! He defended many to become freemen.
From the article: "As the protests by NFL players during the anthem continue, some of their supporters have taken to claiming that parts of the Star-Spangled Banner are actually a reference to slavery. Advocates of this view point to some of the following lines as supposedly being a reference to black people, "No refuge could save the hireling and slave/From the terror of flight or the gloom of the grave" and the following to white people, "O thus be it ever when freemen shall stand."

This meme plays on growing public ignorance of certain elementary aspects of American history. The people most likely to believe this have generally never heard these verses. And so they are primed to believe that they haven't heard of them because they needed to be hidden. While back in the early 19th century, "slave" was used as an insult, today we largely associate it with the racist institution of slavery."
HARD LEFT: FRANCE MELTING AWAY INTO ISLAM
"France: A Decomposing Civilization" For a while I posted on both Sweden and Venezuela's descent into total meltdown and destruction. I stopped because they are so far go, there is no more any use.
This article shows how France is now on the same path as Sweden. The French soul is dead and there nothing left inside. At every turn, they are surrendering the Muslims and are trying to appease them. They are now dealing with the Muslims the way their fathers did with Hitler.
I will document the meltdown of France until this nation is at the point of no return, which it may have reached already.
The French rejected the Bible and the nation of Israel, so now, in judgment, the Lord is giving them a full dose allah and Mohammad. France's future is either submission to allah or resisting with great bloodshed.
With Sweden, it is lost to the Muslims. If Swedes ever want to get free, they will need an outside power like the USA to liberate them. Sweden is lost with no way out but submission to allah.
We are seeing the literal fulfillment of Psalm 9:17
Psalm 9:17 The wicked shall be turned into hell, and all the nations that forget God.

From the article: "France's authorities and elites are tearing up, piece by piece, the country's historical, religious and cultural legacy so that nothing remains. A nation dispossessed of its identity will see its inner strength broken. No French terrorist who went to cut off heads in Syria lost his citizenship. The magazine Charlie Hebdo is now receiving new death threats, and no major French publication expressed solidarity with their murdered colleagues by drawing Islamic caricatures. Many of the French intelligentsia have been dragged in courts for alleged "Islamophobia".

The martyrdom of Father Jacques Hamel at the hands of Islamists has already been forgotten; the site of the massacre is still waiting for a visit from Pope Francis as a sign of condolence and respect. France "sacrificed the victims to avoid fighting the murderers". — Shmuel Trigano, sociologist."
HARD LEFT: EXTREMELY DANGEROUS TO OUR CHILDREN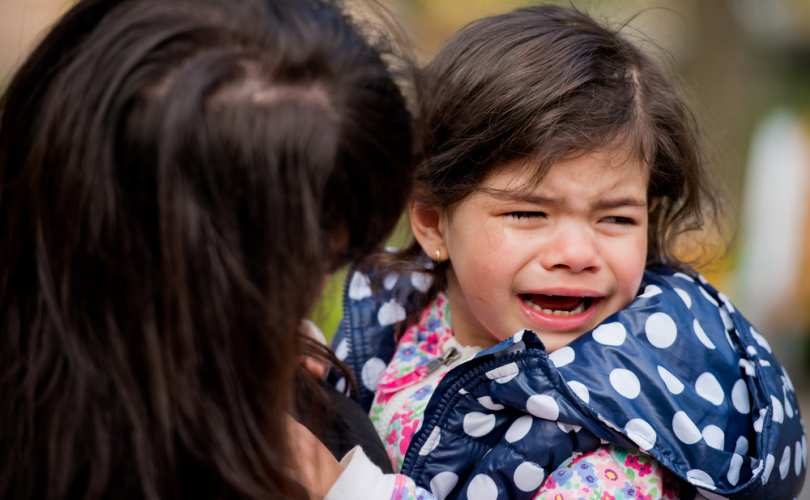 "Liberals now claim Christian parents are dangerous. This is an existential threat we can't ignore"  This article is about Canada, which is further advanced down the road to Hard Left totalitarianism and the destruction of the nation. But, the Hard Left is the same in America. Right now with the election of President Trump the forces of the Hard Left hell were set back, BUT they are not defeated. I expect states like California will go forward with this agenda of trying to destroy Christianity and steal our children.
I have said this many times, but it needs to be said over and over: The Hard Left reprobates hate us as much as the Nazis hated the Jews. In fact, it is beyond hatred but loathing. If they obtain the power, the Hard Left will act on this loathing.
Since the election, it is really easy to see the Hard Left in action as they are out of control in their minds with hatred. This is the hatred they have for us and what we believe.
Remember, the Hard Left mind is the most destructive force on earth. It is worse than Islam!
Proverbs 27:20 Hell and destruction are never full; so the eyes of man are never satisfied.

From the article: "As I mentioned, I've heard many versions of this story over the past several years, and I expect that this will only increase in the coming years. But what is important for Christians to note here is that they are being demonized in a very, very dangerous way. The government's rejection of Christian homes as loving environments for children is an implicit statement: They are stating that Christians are not fit to raise children—because they are Christian.

This is why provincial governments across Canada are making moves to force Christian schools to change thousands of years of doctrine, and this is why Christians must be alert and aware of what is taking place, and engaged in the political process.

After all, if Christian parents are deemed unfit to care for children with nowhere else to go, how long will it be before the government decides that they are unfit to care for any children? What if they decide that any educational institution or homeschooling group that does not adhere to the "government position" can no longer be entrusted with children? What if they decide that parents who hold to Christian principles are damaging their own children because of those principles?"
HARD LEFT DELUSION IS ENORMOUS!!!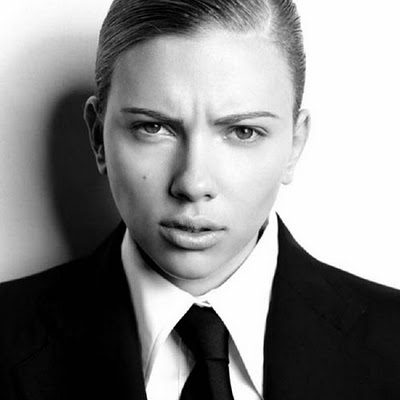 "4 in 10 Americans Say Gender Is Not Determined at Birth: Survey"  What a shock this survey is to find out that 44% of Americans think you can be whatever sex you want to be! This is way beyond being a kooky minority. The speed at which this is happening also is shocking. These people are under a strong delusion and living a lie. They will believe anything if they believe this. Their minds are now softened to receive more lies to expand this delusion until they are ready to accept the final one: believing in the antichrist!
The politicians know this and will play into it for votes and to promote even greater rebellion against God.
You are going to easily tell when someone is judged by the Lord and under the delusion of a reprobate mind. When they defend homosexuality and trans gendered, etc., you will know. This will become very easy to discern.
Without a spiritual revival, America is doomed along with the rest of Western culture. As this delusion grows, more politicians will follow until nothing remains but a delusion.
2Thes 2:10-12 And with all deceivableness of unrighteousness in them that perish; because they received not the love of the truth, that they might be saved. And for this cause God shall send them strong delusion, that they should believe a lie: That they all might be damned who believed not the truth, but had pleasure in unrighteousness.

From the article: "A new survey shows that 44 percent of Americans say a person's gender is not determined at birth and that a person can be a man or a woman regardless of the "sex they were assigned at birth." Pew Research Center conducted a survey in August and September and, based on 4,573 responses, found that Americans are deeply divided when it comes to transgender issues. A majority of Republicans and those who lean Republican (80 percent) say whether someone is a man or a woman is "determined by sex at birth." Only 34 percent of Democrats and those who lean Democrat agree. Millennials are least likely, among other generations, to agree with the statement that one's gender is determined by sex at birth, with less than half (49 percent) saying so. About a third (32 percent) of Americans believe society has gone too far in accepting people who are transgender, while 39 percent say society has not gone far enough and 27 percent say it has been about right."
CHRISTIANITY IN AMERICA
"Heroic Mother Died Shielding Own Children in Texas Church Slaughter: 'She Was Epitome of Christ'"  
John 15:13 Greater love hath no man than this, that a man lay down his life for his friends.
This testimony of Joann Ward brought tears to my eyes, so I want to share it with you. We read about the killing, but this story tells what was happening This is very touching and this story needs to be told.
Psalm 116:15 Precious in the sight of the LORD is the death of his saints.

From the article: "Three of the 26 victims in Sunday's mass church shooting in Texas were a mother and two of her young daughters, though the woman's two other children reportedly survived only because she sacrificed her life for them, a family friend has said. Vonda Smith, a close friend of slain mother Joann Ward, told Fox News in an interview on Wednesday that she spoke with 9-year-old Rihanna, one of Ward's children that survived the shooting at First Baptist Church of Sutherland Springs.

"The first thing she told me was that the reason she didn't get shot like everybody else was because her momma threw her on the ground and told her to hide," Smith said. "As soon as she threw her on the ground, she scooped up her other three that were sitting next to her in a pew — Ryland, who's 5, and Brooke, who's 5, and Emily, who's 7 — and she immediately covered them with her body. And that's exactly how Rihanna described it." While Rihanna and Ryland survived the attack, Emily and Brooke died alongside their mother.

Smith explained that her friend was strong in her relationship with Jesus, and would tell people to "live for Christ, no matter what."
CLINTON ARKANCIDE STRIKES AGAIN?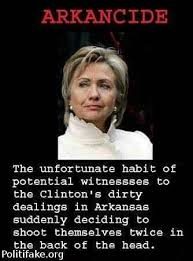 "Man at the Center of Clinton 'Dirt' Claim Mysteriously Disappears"  When people like this disappear, the first thing you think of is another case of Arkancide. It is ALWAYS fatal. No one ever survived an attack of Arkancide!
Revelation 20:11 And I saw a great white throne, and him that sat on it, from whose face the earth and the heaven fled away; and there was found no place for them. (12) And I saw the dead, small and great, stand before God; and the books were opened: and another book was opened, which is the book of life: and the dead were judged out of those things which were written in the books, according to their works.

From the article: "Joseph Mifsud, the Maltese academic suspected of being a link between the Trump campaign and Russian officials, was once a regular on the foreign policy circuit, attending conferences the world over. Now, after being identified as a key figure in the US special counsel investigation into Russian influence over the 2016 US presidential election, Mifsud has gone to ground.
Last Thursday he disappeared from the private university in Rome where he teaches. Repeated attempts to reach him since have been unsuccessful, though he appears to have read some messages from CNN.
But more details are emerging of the background and contacts of the man who emerged last week as "the professor" in court filings relating to charges brought against former Trump aide George Papadopoulos.
In the US affidavit, Papadopoulos claims Mifsued — referred to as "Foreign Contact 1" — told him in April 2016 that the Russians had "thousands of emails" relating to Hillary Clinton."
ISLAM: THE RELIGION OF PEACE
"20,000 Muslims Burn Down Hindu Village" Millions of people under the control Islam throughout the world live with this terror.
Revelation 21:7 He that overcometh shall inherit all things; and I will be his God, and he shall be my son.

From the article: "A mob of angry Muslims burned down a Hindu village in Bangladesh after a rumor spread a local had insulted Prophet Mohammed on Facebook. One person was killed and at least five more seriously injured after 20,000 Muslims attacked Hindu homes in the village of Thakurbari, in the Rangpur Sadar region of the country, on Friday. Police fired rubber bullets and tear gas at the crowd after trouble flared when a villager allegedly posted a defamatory status about Prophet Mohammed.

A mob of angry Muslims burned down a Hindu village in Bangladesh after a rumor spread a local had insulted Prophet Mohammed on Facebook. By the time police arrived at the village at least 30 homes had already been burned down while others had been looted and vandalised, according to the Dhaka Tribun."
THE 666 SURVEILLANCE SYSTEM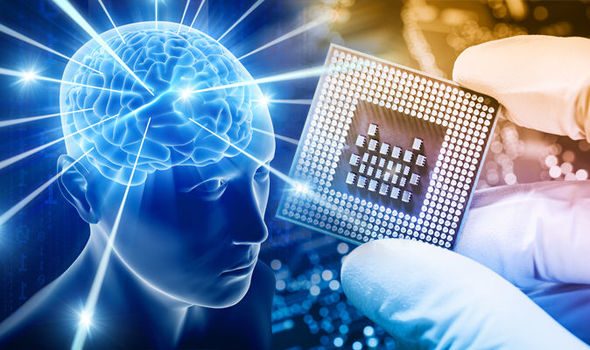 "SUPERHUMANS: Chips inserted in brains will give us MIND-BLOWING abilities within years" When you read this article, it mentions new memories! This is what I said was coming: mind control! This is all part of the coming evil world system of worshiping the antichrist. Once a person joins this system, he is locked in to eternal damnation. There is no way out, and I believe that people's minds are locked into it. They are sealed. This system is now falling into place getting ready for the "man of sin," the beast and antichrist. These are titles for the same person.
Revelation 14:9 And the third angel followed them, saying with a loud voice, If any man worship the beast and his image, and receive his mark in his forehead, or in his hand, the same shall drink of the wine of the wrath of God, which is poured out without mixture into the cup of his indignation; and he shall be tormented with fire and brimstone in the presence of the holy angels, and in the presence of the Lamb: And the smoke of their torment ascendeth up for ever and ever: and they have no rest day nor night, who worship the beast and his image, and whosoever receiveth the mark of his name.

From the article: "People will be able to buy new memories and delete unwanted ones in the near future as experts believe they are close to biohacking the body's most powerful tool, according to a leading technology entrepreneur. Speaking at Lisbon's Web Summit, Bryan Johnson, the founder of Kernel – a start-up researching the possibilities of microchips being inserted on the brain – says unlocking the true potential of the mind is the "single greatest thing" humanity can achieve.

Kernel's first step is to design chips that can help fight disease, but then it hopes to evolve the brain to offer superhuman abilities. The firm's website reads: "To further explore our own human boundaries, a wave of new technologies needs to emerge that can access, read, and write from the most powerful tool we have — the human brain."
THE 666 SURVEILLANCE SYSTEM
"Brain Implants Will Drive Our Evolution and "Extend Our Capabilities"  There is no such thing as evolution. This is nothing more than man playing God. God is out of the picture, and man now controls everything through technology! The 666 System is now on the express lane to implementation!
Genesis 11:6 And the LORD said, Behold, the people is one, and they have all one language; and this they begin to do: and now nothing will be restrained from them, which they have imagined to do.

From the article: "Scientists have, of course, already created devices that interface with the brain. Deep brain stimulation, small electrical currents emitted on particular circuits in the brain, can reduce the symptoms for Parkinson's and obsessive-compulsive disorder. Amputees can operate a growing number of prosthetic arms, hands, and legs with simply their thoughts.

It's easy to see how that kind of technology could expand beyond treating medical conditions into the realm of human enhancement. Tara Swart, a neuroscientist and executive coach, predicted in an email to Futurism that the next generation of devices that can interface with the brain could bring about implanted chips to pay for goods automatically, devices that can modulate our mood or alertness, or apps that help us recognize and cut out unhealthy behaviors. Richards anticipates that devices will be able to augment our memories. Others have made more extreme predictions — Elon Musk reportedly wants to upload human brains to the internet, and even launched a company to create the technology to make this possible.
 Revelation 22:20 He which testifieth these things saith, Surely I come quickly. Amen. Even so, come, Lord Jesus.