Evangelizing in America when Christians are afraid to stand out, distrust is growing
Verse of the Day
Revelation 3:19 As many as I love, I rebuke and chasten: be zealous therefore, and repent.
Commentary
An article like this is really needed. The author is correct that the church just melted into the culture, and thus Christians don't stand out! I think the major source of this comes from the pulpits. So many pastors standing in the pulpits are compromised, powerless preachers, and thus it spreads to the people. They are shivering in the tall grass hoping no one will find them.
I think of all the believers under Islam who died for the faith and also in China, but Americans fearful of being ridiculed by the reprobates! What a reproach against the church: where is it?

May the Holy God of Israel bless and protect you.
Acts 1:8 But ye shall receive power, after that the Holy Ghost is come upon you: and ye shall be witnesses unto me both in Jerusalem, and in all Judaea, and in Samaria, and unto the uttermost part of the earth.
The Real Church in America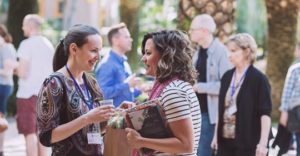 "Evangelizing in America when Christians are afraid to stand out, distrust is growing"
Proverbs 1:23 Turn you at my reproof: behold, I will pour out my spirit unto you, I will make known my words unto you.

"There's a greater apprehension among those who do count themselves as Christians to not only share their faith but to even appear differently from the rest of society, according to Bo Rice, assistant professor of evangelism and preaching at New Orleans Baptist Theological Seminary. They're too afraid to stand for beliefs that might be seen as offensive to others in a diversifying culture.

"I believe in the politically correct, politically charged climate of our culture today, believers are afraid to take a stand and to look different for fear of being accused of being intolerant toward others. Unfortunately, we have reached a point in American history where Christians are afraid to speak biblical truth in love out of fear of retribution," Rice told The Christian Post.

"Many Christians have just assimilated into the culture of the world so they won't 'offend' anyone."
Powerless American Church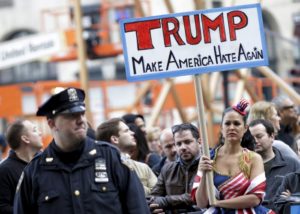 "Has the decline of Christianity led to extremist political cults in America?"
This article is right on. As Christianity dies in America and has become almost powerless, the void is being filled by many things included secular politics like Communism, anarchy, and the homosexual agenda. Added to this can be Islam.
We need revival for survival.
"As churches and other religious communities in the United States find themselves with declining membership and attendance, some have argued that a new religion, the political cult, has taken their place.

In a recent exchange of arguments, three social commentators tackled the argument of whether the declining influence of Christianity in western culture has fueled the rise of political extremism.

Andrew Sullivan, author and columnist with New York Magazine, had a piece published Dec. 7 titled "America's New Religions" that argued politics was filling the "need for meaning" found with growing secularization."
Hard Left Bullies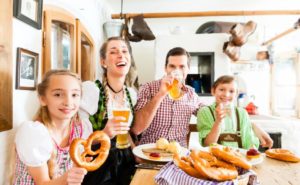 "Kids from 'right-wing' families must be re-educated: German govt.-backed brochure" This is the Hard Left showing its true totalitarianism to brain wash children. The next step will be to take children away from "right-wing" families.
This true fascist mentality is here in America and is just waiting to step forward to take away the children from "right-wing" believers.
These are extremely dangerous people and have murder in their hearts for those who love the Lord and believe in his word.
We need revival for survival and NOW.
"The German Federal Ministry for Family Affairs has supported a brochure that aims at changing the behavior of preschool-aged children who are raised by what the brochure's authors call "right-wing" parents who oppose "gender" theory, "sexual diversity," the "sexualization" of children, and "immigration."

Giffey writes in the foreword that it is important to steer "early childhood education in a democratic manner and to orient it toward children's rights." The goal is to form a "self-confident life in a world of diversity." Children should grow up to become adaptive adults who are "immune to group-related misanthropy, as well as to violence that is motivated by religious or political goals," she writes."
Islam vs the Truth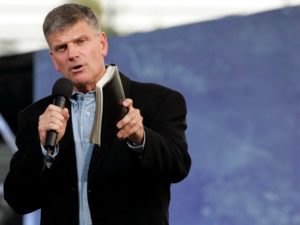 "Franklin Graham: Allah and the Christian God 'Not the Same'" He is one of the few with a public voice that speaks the truth about Islam! I wish there was 1000s like him. He is like a watchman on the wall!
Ezekiel 33:7 So thou, O son of man, I have set thee a watchman unto the house of Israel; therefore thou shalt hear the word at my mouth, and warn them from me.
"Celebrated evangelical pastor Franklin Graham reacted strongly to a recent Islamic terror attack in Strasbourg, France, warning that radical Islam continues to be a major global threat.

In a two-part tweet Saturday, Rev. Graham, the son of the prominent Christian leader Billy Graham, reminded citizens that Islamic extremism has not ceased to be a menace to the world and that, contrary to popular opinion, the Muslim idea of God is very different from the God worshiped by Christians."

In the past, Rev. Graham has said that bloody jihadist attacks should not surprise anyone, since hatred and violence against nonbelievers are central to the teachings of Islam.

"Why does Islam hate so much?" Graham asked in a 2016 Facebook post. "It's because the Quran teaches its followers to hate."
Earthquake -Volcano Update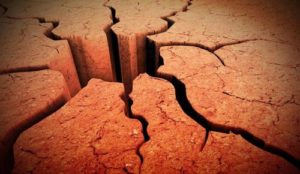 "Could America's "Deep Underground Seismic Scar" Be Re-Awakening?"
This is a good article about the New Madrid earthquake zone which runs along the Mississippi River. This zone has produced some of the most powerful earthquakes in US history.
Psalm 104:32 He looketh on the earth, and it trembleth: he toucheth the hills, and they smoke.

"On Wednesday, the largest earthquake in 45 years hit eastern Tennessee, and it made headlines all over the nation. The magnitude 4.4 quake was so powerful that it was felt in portions of Alabama, Georgia, South Carolina, North Carolina and Kentucky.

Significant shaking was even felt as far away as Atlanta, and that was highly unusual. The original earthquake was rapidly followed by a magnitude 3.0 aftershock, and subsequently there were several other noteworthy aftershocks."
World War 3:Russia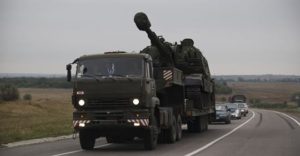 "US confirms Russia has 'significant military capacity' along Ukraine's borders" Ukraine is a hot spot to start WW3. Russia continues to build up it military along the border.
"Russia has amassed "significant military capacity" on Ukraine's borders, a top U.S. diplomat confirmed Monday amid fears Russia has its eyes on another piece of the country. "That is all true," U.S. Special Representative to Ukraine Kurt Volker told reporters Monday."
World War 3:Russia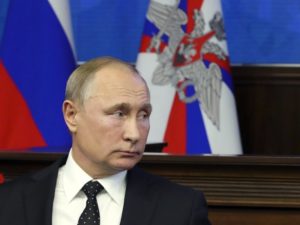 "Putin: Russia has enough missiles without violating treaty" Just an update about the Russian military.
"Putin added that Russia also has other new weapons that aren't banned by the INF, such as the air-launched Kinzhal hypersonic missile and the Avangard hypersonic glide vehicle, saying that they have significantly bolstered Russia's military capability.

"No one has hypersonic weapons yet, but we have it," he said. Kinzhal has already been commissioned by the military, which put them in service with a squadron of MiG-31 fighter jets.

Russian Defense Minister Sergei Shoigu said Tuesday that the aircraft carrying missiles have flown 89 patrol missions over the Caspian and the Black Seas this year. Shoigu said the Avangard will enter service with the military next year."
Earthquake and Volcano Update

"Seismic Silence — Earthquake unrest likely this week – Volcanic action across Pacific" This is my weekly post of the Dutchsinse update.
I followed him for years, and he is incredibly accurate with his earthquake warnings.
Psalm 104:32 He looketh on the earth, and it trembleth: he toucheth the hills, and they smoke.
Abba Father's International Fellowship – East Africa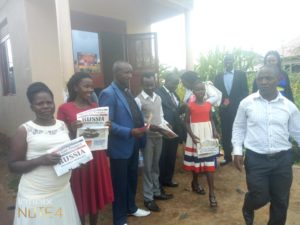 A note from Rev R
Dearest loving servant of God Dave .attached are more pictures for the work done recently
Rev R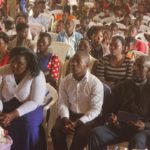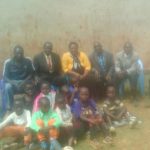 Revelation 22:20 He which testifieth these things saith, Surely I come quickly. Amen. Even so, come, Lord Jesus.
If you like our ministry, please consider making a donation to keep us going. May the Holy God of Israel bless you!