Everything Left believes is complete fiction… "mass hallucinations" bedrock of left-wing
Verse of the Day
2 Thessalonians 2:10 And with all deceivableness of unrighteousness in them that perish; because they received not the love of the truth, that they might be saved. (11) And for this cause God shall send them strong delusion, that they should believe a lie:
Commentary
This is an excellent article showing you many of the delusions the reprobate mind believes. Their minds are being trained to live in delusions and not reality. They are then ready to accept the ultimate delusion which is to worship the antichrist and be sealed into eternal damnation.
Looking for the Blessed Hope:
2 Timothy 4:8 Henceforth there is laid up for me a crown of righteousness, which the Lord, the righteous judge, shall give me at that day: and not to me only, but unto all them also that love his appearing
Hard Left Delusions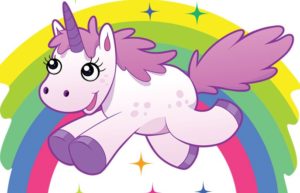 "Everything the Left believes is complete fiction… "mass hallucinations" are now the bedrock of left-wing politics"
Delusion: an idiosyncratic belief or impression that is firmly maintained despite being contradicted by what is generally accepted as reality or rational argument, typically a symptom of mental disorder.

"Listening to the daily hysteria of the left-wing media is a lesson in just how insane society can become if the masses are indoctrinated with deliberately false information for years on end. Nearly everything the Left believes is complete fiction, and it's fiction by design.
The very point of the left-wing media's mass indoctrination of the gullible masses is to turn reality upside down and convince people that false things are real, while brainwashing them into thinking that real things are false."
Proving the Bible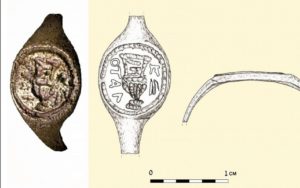 "2,000-year-old 'Pilate' ring just might have belonged to notorious Jesus judge" The notorious 1800s German "high critics" of the Bible claimed Pontius Pilate never existed and used this to "prove" the Bible was full of errors. In 1961, his name was found in stone in Israel! Now his ring was found.
I imagine that those German "higher critics" heretics now know the truth about the Bible and hell.
Revelation 22:19 And if any man shall take away from the words of the book of this prophecy, God shall take away his part out of the book of life, and out of the holy city, and from the things which are written in this book.
This article is from Israel, and notice the way they describe the Lord!
"An intriguing 2,000-year-old copper alloy ring bearing the inscription "of Pilatus" may be only the second artifact testifying to the historicity of the infamous Pontius Pilate. Unearthed 50 years ago, the ring was overlooked until recently, when it got a good scrub, and a second look.

Pilate, a Roman prefect who ruled the Roman province of Judaea from circa 26–36 CE, is mentioned in several accounts in the New Testament, as having ordered the trial and crucifixion of Yeshua, a Second Temple-period radical preacher from the Galilee, more commonly known as Jesus.

The ring was first found among hundreds of other artifacts in 1968–1969 excavations directed by archaeologist Gideon Foerster, at a section of Herod's burial tomb and palace at Herodium that was used during the First Jewish Revolt (66–73 CE). Recently, current dig director Roi Porat asked that the engraved copper sealing ring be given a thorough laboratory cleaning and scholarly examination."
Hard Left Madness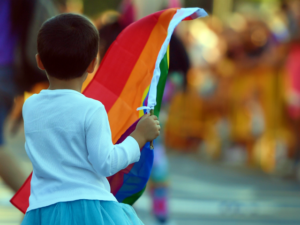 "Mom Threatens Child Abuse Charge Against Dad for Not Affirming Son as Transgender" This is just how insane America has become. The mother and doctor should be put in jail and no child should be subjected to this procedure. This is like Muslims sexually mutilating little girls!
"A Texas mother has threatened the father of their six-year-old son with a child abuse charge because he will not affirm their son is transgender.

According to a petition to modify the parent-child relationship brought by mother Anne Georgulas, her 6-year-old son, James, is a "gender expansive or transgender child and, by choice, now goes by the name Luna."

Georgulas, a pediatrician, is seeking to terminate the parental rights of James' father, Jeffrey Younger, because the child behaves as a boy – his biological sex – when he is with his father. James' mother also wants Younger to pay for their son's counseling with a therapist who will affirm his transgender identity, and for transgender hormonal treatments which may begin at age eight."
Reprobate Mind in Action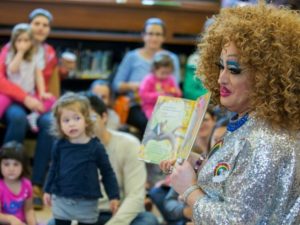 "Drag Queen Admits He's 'Grooming Next Generation' in 'Story Hours'" This is a direct assault by a reprobate to influence children's minds to turn them into reprobates. Look how bold the reprobates are to corrupt the children's mind. What is wrong with the parents to allow their children to be exposed to reprobates!
"A drag queen who helped organize a "Drag Queen Story Hour" for Louisiana preschoolers admitted the event's purpose is "the grooming of the next generation."

"I am not there to push any kind of agenda," Dylan Pontiff, a gay man who helped organize a "Drag Queen Story Hour" event at Lafayette Public Library, told the Lafayette City-Parish Council at a September 17 meeting.

Pontiff, who uses the name Santana Pilar Andrews when dressed in drag, continued: I'm here to let you know that this event is something that's going to be very beautiful and for the children and the people that supported are going to realize that this is going to be the grooming of the next generation. We are trying to groom the next generation to not see the way that they just did."
What do Democrats Say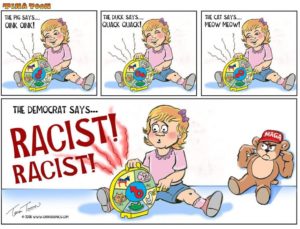 The Democrat Guide to Debate:
Secure the border…"RACIST!"
Tax Cuts … "RACIST!"
Travel Ban from Terrorist Countries.. "RACIST!"
Republican wins election … "RACIST!"
White Christmas decorations at White House "RACIST!"
Trump Tweets.. "RACIST!"
Upper Case Letters…."RACIST!"
America as founded …"RACIST!"
and so on.. you get the point.
Earthquake and Volcano Update (video)

"Very Large M7.0 Earthquake strikes Anchorage Alaska — Tsunami warning issued"
This is Dutch Sinse"s report on the massive Anchorage earthquake.
Abba Father's International Fellowship– East Africa
The Gospel and the Brokenhearted message going out in the streets of Kitale after the pastors conference held there in July . Chaplin John preached via Skype to the pastors that gathered from several countries . Tracts and books were passed out and the pastors that didn't have study bibles were given them . The pastors took the message Chaplin John preached out to the streets of Kitale .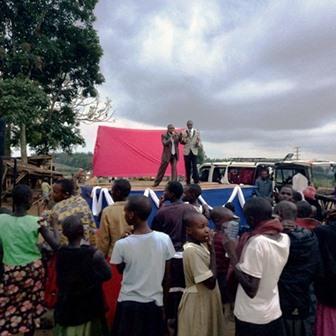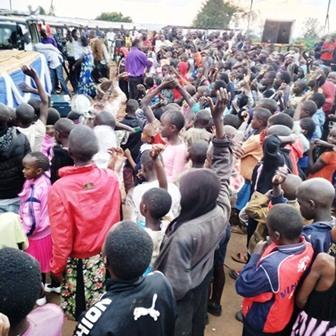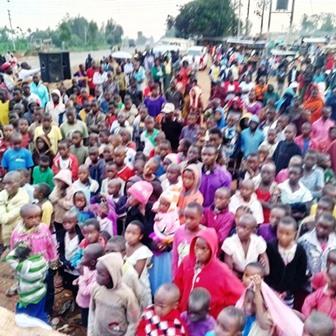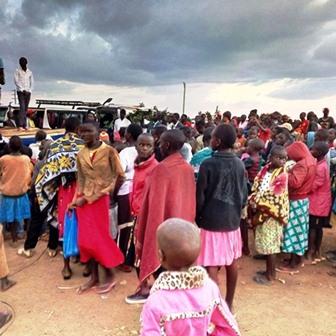 Revelation 22:20 He which testifieth these things saith, Surely I come quickly. Amen. Even so, come, Lord Jesus.
If you like our ministry, please consider making a donation to keep us going. May the Holy God of Israel bless you!