Facebook shuts down AI robots after they invent their own language
Verse of the Day
Revelation 13:14-15  And deceiveth them that dwell on the earth by the means of those miracles which he had power to do in the sight of the beast; saying to them that dwell on the earth, that they should make an image to the beast, which had the wound by a sword, and did live. (15) And he had power to give life unto the image of the beast, that the image of the beast should both speak, and cause that as many as would not worship the image of the beast should be killed.

Commentary
Artificial Intelligence (AI) is well known in a general sense to most people through science fiction movies. But what is it really, and how does it work? Does an artificially intelligent computer or robot mean that it is sentient, that is, aware of itself? If not, what's the difference between artificial intelligence and self-awareness? AI is all the rage; large corporations are pouring billions into creating computers and robots that can recognize patterns and think for themselves.
Prominent scientists like Stephen Hawking, Nick Bostron, Elton Musk, Lord Rees, and even Bill Gates all have sounded the alarm over the potential risk of AI, naming it as the biggest threat to humanity that they can foresee. Lord Rees, who once was head of the Royal Society, even founded the "Centre for the Study of Existential Risk" to deal with the AI threat, which  Musk called, "summoning the demon." Those Hollywood movies (from the original "Star Trek: The Motion Picture" with Vger, to the recent Ultron of "The Avengers") which show sentient machines deciding that mankind is merely an inferior species to be eliminated aren't necessarily all fantasy. But even if we never get to the point of having a Vger out to destroy the carbon-based infestation on planet Earth, there are more certain threats just around the corner because of AI, and robots which develop their own language so that they can speak to one another without human intervention is a step toward that end.
Bible prophecy talks about a "Beast" system where everyone is controlled, where they are unable to buy, sell, or participate in economic or social life without being part of that system. While people have been looking at RFID chips and other technology which is becoming commonplace, the agenda has moved ahead with lightning speed. Yet very few have any idea how far it has advanced – and where it really is going, even though it is almost here. The Beast System may be on the doorstep, but Christ surely is at the door.

Matthew 24:30  And then shall appear the sign of the Son of man in heaven: and then shall all the tribes of the earth mourn, and they shall see the Son of man coming in the clouds of heaven with power and great glory.
Science: Image of the Beast
Facebook shuts down robots after they invent their own language 08/05/17  We've been telling you about the progress being made in AI (artificial intelligence) for some time in the Image of the Beast blog and it seems that the concerns of various experts about where it would lead may be starting to appear.
"Facebook shut down a pair of its artificial intelligence robots after they invented their own language.
Researchers at Facebook Artificial Intelligence Research built a chatbot earlier this year that was meant to learn how to negotiate by mimicking human trading and bartering.
But when the social network paired two of the programs, nicknamed Alice and Bob, to trade against each other, they started to learn their own bizarre form of communication.
The chatbot conversation "led to divergence from human language as the agents developed their own language for negotiating," the researchers said…
"There was no reward to sticking to English language," Dhruv Batra, Facebook researcher, told FastCo. "Agents will drift off understandable language and invent codewords for themselves…
After shutting down the the incomprehensible conversation between the programs, Facebook said the project marked an important step towards "creating chatbots that can reason, converse, and negotiate, all key steps in building a personalized digital assistant".
Facebook said when the chatbots conversed with humans most people did not realise they were speaking to an AI rather than a real person.
The researchers said it wasn't possible for humans to crack the AI language and translate it back into English. "It's important to remember, there aren't bilingual speakers of AI and human languages," said Batra.
Censorship
Facebook Will Auto-Load Related Headlines to Debunk 'Fake News' 08/05/17  This is another step in the attempt to censor the truth. By posting "related articles" they are trying to push readers to accept a liberal narrative, but it's the same story on all of the social media. Attempts to silence the truth are progressing rapidly, on Facebook, Twitter, and especially YouTube.
"Facebook is rolling out a "related articles" section that will appear below popular stories and those that are deemed to be "fake news," according to a report.
Shared articles that Facebook's fact-checking partners deem to be fake news will now include links to the fact-check below the post.
"Appearing before someone reads, Related Articles will surface links to additional reporting on the same topic to provide different view points, and to truthiness reports from the fact checkers," reported TechCrunch. "If users see drastically different angles when they compare a story to its Related Articles, they might deem it suspicious and skip it, be less likely to believe or share it, or could click through the Related Articles and make up their own mind."
"That could reduce the spread and impact of false news without Facebook itself having to be the honesty police," they continued. "Related Articles could also balance out some of the radical invective that can subtly polarize the populace."
The new feature is currently being rolled out in the United States, Germany, France, and the Netherlands.
World War 3/ North Korea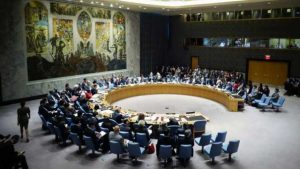 UN Security Council unanimously approves new sanctions on North Korea 08/05/17  It is good that China voted in favor of the resolution but the UN has no real power to stop what is occurring. North Korea could very well be the catalyst for WW3, and China has every incentive to see such a war occur because they would be the big winners.
"The United Nations Security Council voted on Saturday to impose new sanctions against North Korea in retaliation for the regime's recent intercontinental ballistic missile tests.
The unanimous vote follows North Korea's two recent tests of intercontinental ballistic missiles, the most recent of which took place last week.
Reuters reported on Friday that the U.S. sent a draft copy of the resolution to the 15 members of the Security Council.
China's vote for additional sanctions, which was praised by U.S. Ambassador Nikki Haley, will be seen as a welcoming sign to the U.S.
President Trump has recently increased his attacks against China, lashing out on Twitter last week for not doing more to rein in the regime.
Trump claims China, which shares a border with the Hermit Kingdom and is that country's largest trading partner, hasn't done more to discourage North Korean leader Kim Jong Un from developing nuclear weapons."
Islam
Minnesota Mosque Hit by Early-Morning Explosion 08/05/17  Things are heating up in Minnesota which has one of the largest Islamic populations in America, something the local community is not happy about. Violence like this is not the answer, but neither is importing more refugees and telling people to tolerate the changing culture from this mass immigration.
"An early-morning blast rocked the Dar Al Farooq mosque in Bloomington, Minn., on Saturday, as worshipers had just begun to gather inside for morning prayers.
No injuries were reported. The building sustained damage to its front, and photographs from the scene showed a large shattered window, singed blinds and charring around the outside.
The police said on Saturday afternoon that a "preliminary investigation indicates the explosion was caused by a destructive device…"
The mosque had recently been the target of harassment, receiving threatening and hateful messages, Mr. Omar told The Star Tribune.
"People talking about us, telling us, accusing us that we shouldn't be here, that we are like a burden to the community or we are like harming it," Mr. Omar said."
American Politics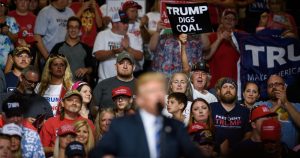 Savage: Civil War If Trump Taken Down 08/05/17  Michael Savage is right – millions of Americans will rise up if the globalist elite attempt to take back power and stop Trump by removing him.
"Millions of Americans will revolt if the globalists remove President Trump from office or render him powerless, radio host Michael Savage warned.
Americans could even "resort to mob violence" because they'll have nothing to lose once they "are finally aware of the fact that they've been tricked by their society, and that no matter how hard they work as middle-class people" they have nothing to gain, the Savage Nation host said Friday.
"That is what's going to happen in this country," he pointed out. "You have not yet seen mob violence in this country. You've seen some mob violence instigated by George Soros' mobs."
"But you haven't seen the thing I'm telling you is coming in this country. You haven't seen the 'Day of the Locust' yet."
Savage was referring to the 1939 novel The Day of the Locust, which analyzes the violent rage of Americans who slaved away their entire lives only to realize that the American dream was impossible for them to achieve."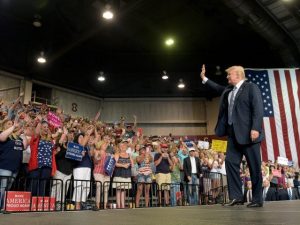 Trump Scorches D.C. Establishment in West Virginia: 'We Don't Need Advice from the Washington Swamp' 08/04/17  Trump is connecting with the electorate from across the country and reiterating his promise to drain the swamp, among other things. The excitement and surge coming with him are tremendous.
"President Trump gave a full-throated populist speech at a packed rally in West Virginia Thursday, where he took aim at both Republican and Democratic lawmakers for their failures on everything from foreign policy to trade to the inability to scrap Obamacare.
"We don't need advice from the Washington swamp," he said to the electric crowd in Huntington, West Virginia. "We need to drain the swamp."
Trump's rally marks part of a broader tour of the rust belt, where he has re-engaged with the vital constituency that helped him to his win in November. Trump won the state by 42 points in November and it showed. Crowds lined up hours ahead of the rally to fill the venue and gave Trump a rockstar reception.
He used the rally to tout his successes in office, including an all-time high on the stock market, a low unemployment rate, and his decisions to pull the U.S. out of the Trans-Pacific Partnership and the Paris climate agreement. He also pushed the plan unveiled Wednesday to cut legal immigration in half, and repeated his promise to build the wall on the southern border."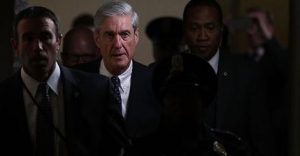 Mueller investigation enters new phase 08/05/17  This is troubling because Mueller seems to be on a fishing expedition with the end goal of tying Trump into claims of Russian involvement in the election. There is no evidence of Trump's collusion, yet political hay will be made of this, at the expense of the President. We need to pray for him, with the mainstream media and much of Capitol Hill out to thwart him in any way they can. It is especially problematic when there is clear evidence of Hillary and Bill Clinton's involvement with the Russians.
"Special counsel Robert Mueller's investigation of potential coordination between President Trump's campaign and Russia has moved into a new phase with the impaneling of a grand jury.
By taking the step, legal experts say, Mueller is indicating that he has found evidence of criminal activity and that the investigation will extend beyond Trump's fired national security adviser Michael Flynn.
"We don't know exactly what these developments portend, other than that there's actually some significant criminal charges being considered," said Stephen Vladeck, a professor at the University of Texas Law School.
"It is a more serious phase, because it suggests that the special counsel has reached a point where he is up to presenting evidence to a grand jury."
Mueller, a former FBI director and seasoned prosecutor, appears to be casting a wide net in the probe, with some reports indicating that he is now scrutinizing financial ties between Trump, his business associates and Moscow.
Trump's lawyers are paying close attention, arguing the investigation should remain narrowly focused on Russian election meddling. The president himself warned last month that looking into his financials would amount to crossing a "red line."
Bill Kristol: Never Trumpers Should 'Rebrand' as 'Liberals' 08/05/17  This is something we've been saying all along. There is no doubt where their real allegiance lies, and it isn't with the majority of the country.
"Bill Kristol, the Never Trumper and top H.R. McMaster defender and ally who is reportedly working behind the scenes to primary or oust President Donald Trump, wants Never Trumpers to rebrand themselves as "liberals."
Kristol's "conservatives" are mostly the Never Trumpers on Twitter, the professional "conservative" establishment in Washington, and professional operatives in the establishment political world. They also favor "liberal" immigration laws so legacy media elites and corporatist establishment Republicans will like them…
According to a New York Times report, Kristol "said he had begun informal conversations about creating a 'Committee Not to Renominate the President.'"
"We need to take one shot at liberating the Republican Party from Trump, and conservatism from Trumpism," Kristol told the liberal Times reporters before tweeting that the "task in 2020" is to oust Trump."
Earthquakes and Volcanoes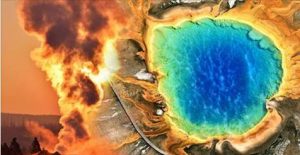 Fears that deadly Yellowstone supervolcano about to BLOW after 1400 earthquakes hit 08/05/17  This is a somewhat misleading headline, since there really isn't a fear that an eruption is imminent. However, as we've noted when posting reports from Dutch Sinse, earthquakes are increasing, just as Jesus said they would in the last days.
Mark 13:8  For nation shall rise against nation, and kingdom against kingdom: and there shall be earthquakes in divers places, and there shall be famines and troubles: these are the beginnings of sorrows.

"Seismic activity around the Yellowstone National Park in Wyoming, US, is not uncommon, but the heaviest swarm in half a decade has people very concerned.
Since June 12, there has been over 1,400 tremors in the region, and experts state that the swarm could go on for another month.
The Yellowstone Caldera supervolcano last erupted 70,000 years ago but a spike in seismic activity around the national park has unsettled nerves.
If the Wyoming volcano were to erupt it would kill an estimated 87,000 people immediately and make two-thirds of the USA immediately uninhabitable. The as the large spew of ash into the atmosphere would block out sunlight and directly affect life beneath it creating a "nuclear winter" and threatening ALL life on earth.
The volcano is 80 km (50 mi) long 20 km (12 mi) wide and the 1500F chamber of molten rock beneath the surface is seven miles deep.
The massive eruption could be a staggering 6,000 times as powerful as the one from Washington's Mount St Helens in 1980 which killed 57 people and deposited ash in 11 different states and five Canadian provinces…
However, seismologists state that there is nothing to be concerned about yet.
Jamie Farrell at the University of Utah in Salt Lake City told New Scientist: "This is a large swarm but it is not the largest swarm we've recorded in Yellowstone."
Days of Noah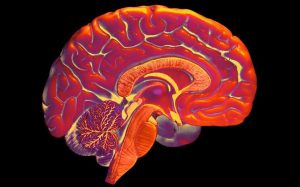 Tiny human brains grown in lab could one day be used to repair Alzheimer's damage 08/05/17  Once technology has reached this level, there's no turning back. While this may appear to be a promising new development in medical treatments, there also is an agenda at work for more nefarious purposes, one we've written about so often in the Image of the Beast blog.
"Tiny human brains are being grown in the laboratory by British scientists who say they could one day be used to repair damage caused by Alzheimer's disease.
The miniature organs are being made from human skin cells, which are transformed into neurons and 3D printed into clusters so that they resemble the structure of the brain.
The scientists want to use them as models to test out new treatments or watch the progress of dementia.
But they also believe it may be possible one day to grow new brain tissue which can be transplanted back into damaged areas. Although it could never bring back old memories it may stop further degeneration and allow new memories to form."

Revelation 13:11  And I beheld another beast coming up out of the earth; and he had two horns like a lamb, and he spake as a dragon.