Fed Chair "Trump's Worst Nightmare" — Who the Hell Raises Rates w/Dow Down 12% in 3 Mos!
Verse of the Day
Ezekiel 33:2 Son of man, speak to the children of thy people, and say unto them, When I bring the sword upon a land, if the people of the land take a man of their coasts, and set him for their watchman: (3) If when he seeth the sword come upon the land, he blow the trumpet, and warn the people; (4) Then whosoever heareth the sound of the trumpet, and taketh not warning; if the sword come, and take him away, his blood shall be upon his own head.
Commentary
You need to think real big on what is going on in America. The nation is in a civil war. The Hard Left was planning on taking down America as part of the New World Order. The crazy trade deals were all selling out America which President Trump undid! They are desperate to stop him and the American patriots!
It is crystal clear that the federal reserve is part of the NWO now is moving to bring down the US economy in an attempt to destroy President Trump. This is all part of their attempted soft coup. This is a serous red flag event.
It is all happening before your eyes. This is an all-out attack which I have been reporting.
Remember, the Hard Left that is doing this HATES you. The hate the Lord and His word: therefore, they hate us, and will do all they can to destroy us off the face of the earth. They are taking the fight to us and will try to deal with us as the Nazis did to the Jews.
I thought there was some time left, but the way the fed is destabilizing the economy, there might not be any time left. If the stock market does not stabilize, the Left will try and take down America. The President will have to declare martial law.
May the Holy God of Israel bless and protect you.
Ezekiel 33:11 Say unto them, As I live, saith the Lord GOD, I have no pleasure in the death of the wicked; but that the wicked turn from his way and live: turn ye, turn ye from your evil ways; for why will ye die, O house of Israel?
Urgent Urgent: Hard Left Attempted Take Down of America
"On Thursday Cramer called it, "If I were running Trump's re-election campaign, Jay Powell would be my worst nightmare."

CNBC reported: CNBC's Jim Cramer went off on Federal Reserve Chairman Jerome Powell, saying President Donald Trump is right to worry about a possible recession in 2019 as a result of the central bank chief's rate hikes.

"The president is spot on," Cramer said on CNBC's "Mad Money" on Wednesday evening, after the Powell Fed raised rates for the fourth time in 2018 and projected two more increases next year. "The Fed is perfectly happy to gradually strangle the economy, the U.S. economy, in order to stamp out inflation, or the potential of inflation. And that's bad news for corporate earnings" and the stock market.

Cramer has been saying for months there's no need to worry about inflation since it's not problematically high, and that the economy is showing pockets of weakness. Taken together, those factors indicate the Fed should pause rate hike, he has argued.

"If I were running Trump's re-election campaign, Jay Powell would be my worst nightmare," said Cramer, who, like the president, has been calling on Powell to stop. Powell apologists, "they must have no sense or empathy for what's about to happen to the working person in this country," Cramer added."
Hard Left Full Court Press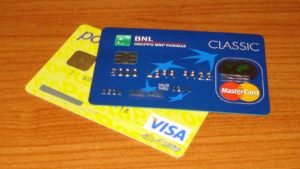 "Visa/MasterCard Assault on Civil Rights" This is yet another example of how they are putting a censorship speech noose around our necks and pulling it tight.
The big picture of the Hard Left's attempted death grip on us is crystal clear and right BEFORE your eyes. They fully intend to destroy us and take down the President. Right now, this is a soft coup attempt, but it soon could turn violent.
The war is upon us. It still is the early stage, and there is time or revival for survival.
Acts 2:17,18 And it shall come to pass in the last days, saith God, I will pour out of my Spirit upon all flesh: and your sons and your daughters shall prophesy, and your young men shall see visions, and your old men shall dream dreams: And on my servants and on my handmaidens I will pour out in those days of my Spirit; and they shall prophesy:
"Every day there is a new report about how Facebook, Google, Twitter, Snapchat, Instagram and other giants of social media censor content, banish certain commentators for incorrect views, and otherwise work in a steady if unsystematic way to homogenize political opinion within an acceptably progressive bandwidth.

Ideas are scoured for "racism"—as contentiously defined by the intellectual stylebook of the hard left Southern Poverty Law Center, which the media have set up as an "authority" on hate speech; freedom of speech is seen a nuisance rather than a guarantee of personal liberty and true diversity of opinion.

But there is an even more sinister threat to the first amendment than the social media, a threat that operates in a stealth way in the most crucial arena of our economic system. It is corporate giants Master Card and Visa, which now use their unparalleled financial power to determine what speech should be allowed and what speech should be silenced."
Urgent Warning: Hard Left Full Court Press to Take Down America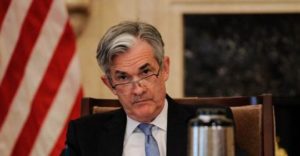 "FED CHAIR SCREWS AMERICA – CRASHES MARKET: Announces New Rate Hike — DOW PLUNGES 720 Points" You clearly can see the all-out effort to take down America. The Hard Left demons will destroy America if needed to take down President Trump. This is WAR!!!
It will take all of us together to stand with the President because not only do they want to destroy him but also us!!!
The all-out war is coming so fast that it is making my head spin. He soon might have to declare martial law as this is a coup attempt to overthrow the President and even destroy the nation.
Where are the intercessors for the nation? The war is upon us. I offer outpouring for the Holy Spirit prayer every Saturday night, but few attend, why? Are we too busy, when the very structure of the nation is at stake!
The Hard Left is trying to destroy you and will move to kill you like the Nazis did to the Jews.
Matthew 16:1 The Pharisees also with the Sadducees came, and tempting desired him that he would shew them a sign from heaven.(2) He answered and said unto them, When it is evening, ye say, It will be fair weather: for the sky is red. (3) And in the morning, It will be foul weather to day: for the sky is red and lowring. O ye hypocrites, ye can discern the face of the sky; but can ye not discern the signs of the times?

"The Fed is clearly a political machine not working in the interest of President Trump or the American people. As a result of Fed policies Americans are being bound with massive interest payments on Obama debt for years to come.

The Dow Jones shrank by 3,200 points since the Fed's Jerome Powell's insidious comments in early October to continue to increase interest rates.

The DOW reached another all-time high on October 3rd reaching 26,829. It was up for the 103rd time since Donald Trump was elected President and 46% since the November 2016 election. This was clearly too much for the Fed's Powell who then scared investors with his message that he will raise rates well into next year.

On Monday after the president's tweet the Fed announced it would likely raise rates — The Dow immediately dropped another 507 points. 1/8th of the US economy is gone thanks to the Federal Reserve. $4 Trillion in Wealth has been erased! On Tuesday Stephen Moore said if the Fed raises rates on Wednesday they should all be fired."
Hard Left Full Court Press to Take Down America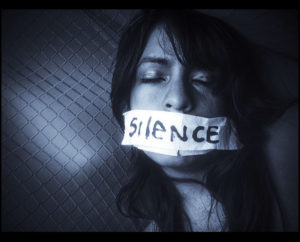 "Artificial intelligence to combat hate speech, conservatives?" More signs they are putting the censorship noose around our necks and pulling it tight! There is not much time left until there is a huge confrontation with the Hard Left. They are bringing the fight to us.
Proverbs 15:3 The eyes of the LORD are in every place, beholding the evil and the good.

"Artificial intelligence-based computer algorithms may soon label conservatives as haters using a new system called the Online Hate Index (OHI). Researchers and scientists at the University of California and the Anti-Defamation League are working on a way to combat what they are calling 'bigoted hate speech,' according to a new report.

Apparently, the ADL and other leftists who are working on the project plan to leave no stone unturned when it comes to exposing those who engage in what they consider 'hate speech.' In fact, researchers are even creating an Online Hate Index (OHI) which will essentially keep track of peoples level of hate."
Hard Left Take Down of Opposition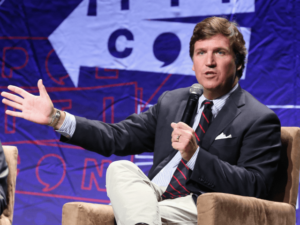 "Tucker Carlson Defiant After Losing Three More Advertisers to Left-Wing Blacklisting Campaign" The attempted take down is heading into full swing. They are also at the same time trying a soft coup against the President. It is right in front of our eyes.
The Hard Left is now moving to isolate and then destroy us. There is NO time left as their attack is moving into high gear.
I will post their attacks, so everyone can see it. They are at war with us. They hate us so much that they will do everything possible to destroy us even if means destroying America which they also hate.
Please prepare for what is coming as the Lord leads you.
We need revival for survival: NOW!
Proverbs 1:23 Turn you at my reproof: behold, I will pour out my spirit unto you, I will make known my words unto you.

"Tucker Carlson lost three more advertisers Monday following a left-wing social media campaign to pressure companies to pull their ads from his prime time Fox News program.

The Wrap reports that Bowflex, Pacific Life, SmileDirectClub, and Indeed all removed their ads from Tucker Carlson Tonight after host Carlson made comments criticizing immigration policy.

Carlson faced social media backlash after saying that immigration can make the United States "dirtier" and contribute to poverty. "We have a moral obligation to admit the world's poor, they tell us, even if it makes our own country poorer, and dirtier, and more divided," he said in part."
Hard Left Full Court Press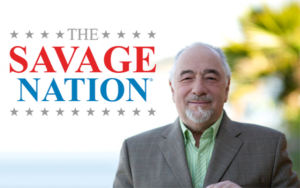 "Is Michael Savage the latest victim of TDS and the left's 'pacification effort'?" This goes along with the attack on Tucker Carlson, Alex Jones and what Google and social media are doing. This is part of the all-out attack on us to destroy us and bring down the President.
The war is right in front of your eyes. They hate you and want to destroy everything you stand for. Always remember, they hate you as much as the Nazis did the Jews: keep this in your thinking and never let it slip.
We need revival for survival.
The radio giant himself read part of the Times piece on air yesterday, clearly disturbed by this apparent "deplatforming" effort. You should be, too, because it's part of a cultural revolution. Deep-pocketed Deep Business is now simpatico with the Deep State and, along with deep academia, media, and entertainment, is pursuing a pacification effort – and you, I, and all opposing the establishment are in the crosshairs."
Hard Left Delusions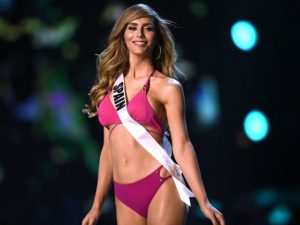 "Transgender Miss Universe Contestant Insists 'Having a Vagina Does Not Make Me a Woman'" The reprobate mind now is operating in an alternative universe similar to "Alice-in-Wonderland". They live in delusions against God's creation and love lies. They hate us because we live in God's reality. Because they have reprobate minds, they are at war with us. Their minds are at war with God, so then they loathe us.
Romans 8:7 Because the carnal mind is enmity against God: for it is not subject to the law of God, neither indeed can be.

"Miss Spain, Angela Ponce, the first transgender contestant for the Miss Universe contest, claims she was a woman before having a vagina.

Ponce did not win Sunday's Miss Universe contest — that honor went to the Philippines' Catriona Gray — but the Spaniard made a splash, nonetheless. In a video posted by Agence France-Presse, Ponce insisted that vaginas don't make the woman."
Hard Left Hates Bible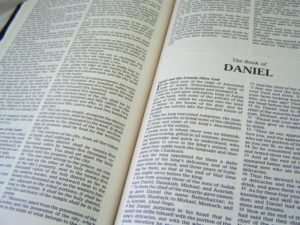 "Eight-Year-Old Not Permitted to Tell Classmates About Biblical Account of Daniel in Show-and-Tell" This is a great article. The father of the child warns America about the reprobate mind, and how it is moving to destroy Christianity in America. The warning signs are all over the place. Where are the prayers for revival for survival!
"If my son had been allowed to proceed, no other kid in that classroom would have been under any obligation to listen to or care about what was being said about the Bible. They most definitely wouldn't have been under any compulsion to agree with the Bible or convert," Ellis wrote.

"On the other hand, if a girl believes that she is a boy, it's not enough to allow her to believe what she wants; others are required to accept and promote her belief, even if it violates their own faith identity," he lamented.

Ellis said that he believes the way his son was treated, versus the way that the "transgender" student was treated, is "a harbinger of things to come."

"Make no mistake: the left has zero interest in allowing people to express themselves. Protecting important aspects of a person's identity is not universal. That protection only extends to the ideology that the left wants to promote. Anyone who gets in their way will be silenced, like my son, or have their livelihood ripped away, like Peter Vlaming," he wrote."
Deceitfulness of Sin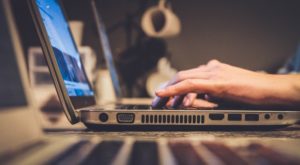 How Pornography Is Linked to Human Trafficking" This is a real good article giving information about pornography, and how it is connected with sex trafficking. This is a real nasty business that destroys lives.
Colossians 3:5 Mortify therefore your members which are upon the earth; fornication, uncleanness, inordinate affection, evil concupiscence, and covetousness, which is idolatry:

"To most people, sex trafficking is a problem that exists in distant foreign countries. You may think, "But it certainly isn't something that would involve me, is it?" If you view pornography, then the answer is yes. The truth is, porn and sex trafficking have strong links, even in the United States, where the sex trafficking industry is worth $3 billion a year.

How big is the sex trafficking problem? The University of New England reports it is the third largest criminal business in the world, behind only drugs and weapons."
Abba Father's International Fellowship – East Africa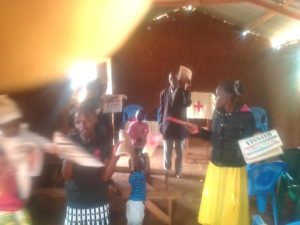 A Note from Pastor J
Dear Pastor Dave
Greetings in the mighty Mane of our Lord Jesus Christ.I hope you are ding well.Thank you so much for sending me newsletters it has been of blessings to me and my family and my church also to my friends neighbors. I have distributed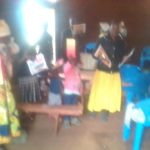 all newsletters. The people were happy to receive the newsletters of the last trumpet and also Jesus come to heal the brokenhearted.What makes me to be exited with this newsletters is that this prophesy are happening right now. Kindly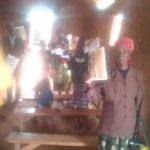 servant of God many people who are surrounding me and pastors are requesting newsletters, i humble request you to sent me another
newsletters .
Pastor J
Revelation 22:20 He which testifieth these things saith, Surely I come quickly. Amen. Even so, come, Lord Jesus.
If you like our ministry, please consider making a donation to keep us going. May the Holy God of Israel bless you!