FINALLY! Trump Admin Working to Designate Muslim Brotherhood a Terrorist Organization
Verse of the Day
Revelation 22:20 He which testifieth these things saith, Surely I come quickly. Amen. Even so, come, Lord Jesus.
Commentary
This is so long overdue because this is a terrorist organization. This will allow all the Muslims contacted to this group to be deported and shut down all their organizations.
I'm shouting with joy because this is going to set back Islam in America, Wow!
Looking for the Blessed Hope, Jesus Christ coming for his real church:
1 Thess 5:23 And the very God of peace sanctify you wholly; and I pray God your whole spirit and soul and body be preserved blameless unto the coming of our Lord Jesus Christ.
Real Islam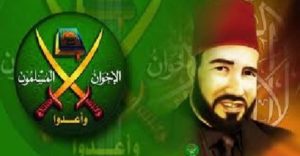 "FINALLY! Trump Admin Working to Designate Muslim Brotherhood a Terrorist Organization"
"The Trump Administration is working to designate the Muslim Brotherhood a terrorist organization. Barack Obama and Hillary Clinton must be weeping.
The Muslim Brotherhood is a radical terrorist organization working to impose Sharia law across the globe by any means necessary — The Muslim Brotherhood's main target is the United States and the organization has been working to infiltrate the US and take us down from within.

White House Press Secretary Sarah Sanders Tuesday responded to a New York Times report that said Trump's White House was working to designate the Muslim Brotherhood a foreign terrorist organization. The Administration is "working its way through the internal process," Sarah Sanders said Tuesday."
Hard Left Coming into a Focus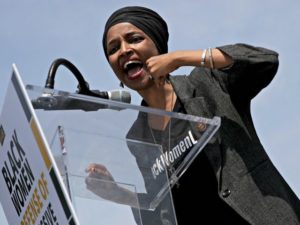 "Omar at 'Hands Off Ilhan' Rally: Trump, GOP Created 'Monsters' 'Terrorizing' Jews and Muslims"Look how she lumps hatred for Jews with Muslims! What liar as she is one who hates Jews and can't keep her mouth shut from spewing her hatred. She hates America and I'm sure white males.
She needs to go back to Somalia and leave America alone. She can't take the heat and the more heat towards her, I think she might break because she really appears weak minded.
"Black Lives Matter and other anti-Trump groups held a rally on the grounds of the Capitol on Tuesday to call for President Donald Trump to be censured for what he said about Rep. Ilhan Omar's (D-MN) controversial statement that "somebody did something" on 9-11.

People chanted '"Hands off Ilhan" and in a series of speeches blamed the president and Republicans for the rise of "white supremacy masked as white nationalism."

Omar spoke at the event in praise of her homeland of Somalia and said the president and his Party are responsible for recent attacks on synagogues and mosques."
Meme

Moses was way Ahead of Silicon Valley with High Tech !!!
I thought this was very humorous.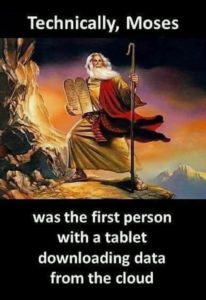 Hard Left Hatred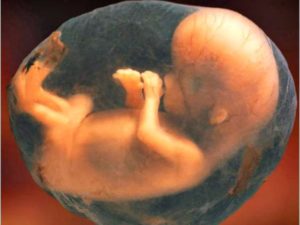 "UC San Diego Professor Compares Unborn Children to Cancer" What an example of a reprobate mind in action! He hates babies in the womb. The babies are made in God's image and likeness, so at his core he must hate God; therefore also the babies.
This man's mind is really scary and his hatred could easily be turned against use for political reasons. He is flat out dangerous.
Psalm 127:3 Lo, children are an heritage of the LORD: and the fruit of the womb is his reward.

"A professor at the University of California San Diego compared unborn children to cancer in a slide presentation for an upper-level biology course on the "evolution of human disease."

In a slide presentation shared by a Stanford Medical student, the professor appears to describe a fetus as a "legitimate parasite" that "rapidly grows" and "invades" the mother."
Protecting Poland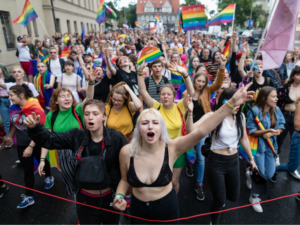 "Poland: LGBT Ideology 'a Threat to our Nation, Identity, and Existence'"
Poland clearly understands the attack on the family and Christianity from the pagans. It is wonderful that the Polish politicians are standing up to resist this destructive sin.
Look how this sin is spreading world-wide! This sin is the vanguard of the spirit of antichrist to prepare the world for the man of sin: the antichrist himself.
Wow what times we are living in. At all cost, we are to stand against this sin in the name of Jesus as a witness to the truth.
Revelation 9:21 Neither repented they of their murders, nor of their sorceries, nor of their fornication, nor of their thefts.

"LGBT campaigners' demands such as 'gender ideology' and the promotion of alternative sexual lifestyles to young children at school present a serious threat to Poland, the head of the nation's ruling party has said.

Speaking at a conference organised by the group Catholic Action on Wednesday, Jaroslaw Kaczynski denounced "an attack on the family and children", following the signing of a 12-point 'LGBT + Declaration' by Warsaw's liberal mayor.

"We are dealing with a direct attack on the family and children… the sexualisation of children, that entire LGBT movement, gender," he said, denouncing 'gender theory' which claims that sex is a social construct and that people can 'choose' their own gender, and which the Warsaw Declaration says must be promoted in schools.

"These ideologies, philosophies, all of this is imported, these are not internal Polish mechanisms," Kaczynski told the conference in Wloclawek.

"They are a threat to Polish identity, to our nation, to its existence and thus to the Polish state," he added."
Abba Father's International Fellowship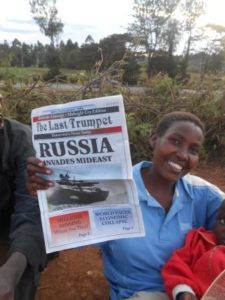 Dearest in the Lord Brother David, glory be to God who joined us together for His Glory and advancing His work here on Earth.
I am so
blessed to be working with you, since I knew you and got connected to
your Ministry my life has changed also our Congregation has received
new revelation of Gods word through the Teachings from the
Newsletters, and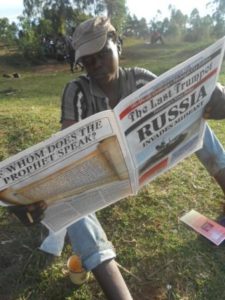 other Materials.
I was able to reach to Gods people
and we shared with them the word of God through the Materials ,and
most of them asked me several question concerning this last days and
by the Grace of God I just Answered them according to what is written
in the Newsletter.
Sixteen

gave their lives to jesus Christ as their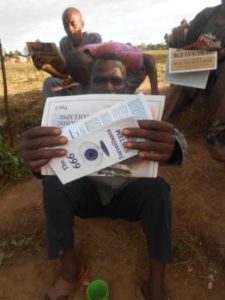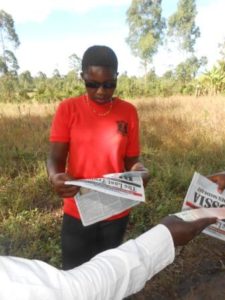 I have some pictures that I have attached with Box
and the Receipt .God bless you as we look to read from you.
  Pastor J.W.
Revelation 22:20 He which testifieth these things saith, Surely I come quickly. Amen. Even so, come, Lord Jesus.
If you like our ministry, please consider making a

donation

to keep us going. May the Holy God of Israel bless you!