FOIA Uncovers Taxpayer-Funded Islamic Propaganda Forced on Teachers, 'Islam Glorified, Christianity Disparaged and America Bashed

Verse of the Day
Psalm 33:12  Blessed is the nation whose God is the LORD; and the people whom he hath chosen for his own inheritance. 
Commentary
Islam and the Hard Left just love each other in their hatred of Christianity and America. They are working together to overthrow America and then what? If America is overthrown will the Hard Left submit to allah and the Koran: they are giving Islam the rope to hang them! All the Hard Left cares about is destroying both America and Christianity. They truly are of the spirit of antichrist.
In 1963, Americans allow God and his word to be thrown out the schools and now the devil owns the schools. Get you children out of the public ASAP!
We need the American Patriots to arise with firer in the belly to stop this. We need a move to make the politicians respond.
May the Holy God of Israel bless and protect you.
Danger-Danger: Hard Left and Islam Merged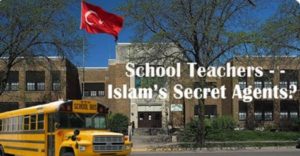 "FOIA Uncovers Taxpayer-Funded Islamic Propaganda Forced on Teachers, 'Islam Glorified, Christianity Disparaged and America Bashed'"

"The Thomas More Law Center, a national nonprofit public interest law firm based in Ann Arbor, Michigan, uncovered a massive Islamic propaganda campaign which is being forced onto teachers in public school systems in Michigan and many other states.
TMLC was concerned after hearing about a two-day MANDATORY Islamic training course for teachers taught by a Muslim consultant who was hired by Michigan's Novi Community Schools District, according to TMLC.

The Thomas More Law Center filed a FOIA request for documents related to this two-day Islamic training workshop and discovered that the teachers were being told lies about Islamic terrorism, jihad and Sharia law.

Furthermore, the teachers were also being told by the Muslim consultant, an Arab, hijab-clad woman named Huda Essa, that white males are more dangerous than Islamic terrorists.

Richard Thompson, the president of TMLC and chief counsel said, "We found that the teachers were subjected to two days of Islamic propaganda, where Islam was glorified, Christianity disparaged, and America bashed—all funded by Novi taxpayers."

"This type of infiltration amounts to an Islamic Trojan horse within our public-school systems," Thompson said. "No other religion gets this kind of special treatment in our schools."

Even worse, according to TMLC's investigation, out of more than 400 teachers who attended the Islamic propaganda workshop, NOT ONE teacher challenged Huda Essa's denigration of Christianity or attacks on the United States."
Loony Left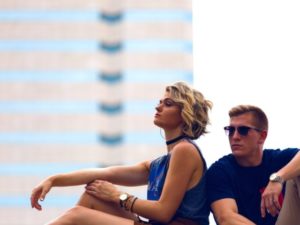 "NBC News: "Heterosexuality Is Just Not Working'"
Romans 1:26 For this cause God gave them up unto vile affections: for even their women did change the natural use into that which is against nature:
The loons are now attacking heterosexuality and reason is because God ordained it. Whatever God created, knowingly or unknowingly, these people hate and want to destroy! I guess she is promoting lesbianism although the article doesn't state it.
When reading it, I expected her to zero in on white males, but she was fair and attacked all males! I never really thought of the reprobate mind attacking heterosexuality because we can't survive without children, but the loons have done it. There is no bottom to the reprobate mind.

Genesis 2:24 Therefore shall a man leave his father and his mother, and shall cleave unto his wife: and they shall be one flesh.

"Women are increasingly opting out of heterosexuality because it is "the bedrock of their global oppression," NBC News asserted in a bizarre opinion piece this week.

"Men need heterosexuality to maintain their societal dominance over women," writes Marcie Bianco for the NBC News website. "Women, on the other hand, are increasingly realizing not only that they don't need heterosexuality, but that it also is often the bedrock of their global oppression."

Ms. Bianco lumps together a series of recent news stories, "from Jeffrey Epstein to the Dayton and El Paso mass shooters, to Miley Cyrus's separation and Julianne Hough's declaration that she's 'not straight,'" which, she says, "together have laid bare the strictures of an American patriarchy on the edge of a nervous breakdown."

"As the status quo, heterosexuality is just not working," she concludes, before explaining just how evil men are and how women are learning to live without them."
Satanists and Hard Left United
"Satanists to Rally for More Abortions in Pro-Trump State"
Proverbs 11:21 Though hand join in hand, the wicked shall not be unpunished: but the seed of the righteous shall be delivered.
All the wicked love to kill babies because they are innocent and created in God's image. The satanists and Planned Parenthood should work together because they are both of their father the devil! This is difficult to accept it is happening in America.
John 8:44 Ye are of your father the devil, and the lusts of your father ye will do. He was a murderer from the beginning, and abode not in the truth, because there is no truth in him. When he speaketh a lie, he speaketh of his own: for he is a liar, and the father of it.

"The Satanic Temple will be staging a rally for 'religious' reproductive rights and women's health — and more abortions. The Satanic Temple believes in the goodness of abortions at any stage of the baby's development.

The satanists will hold the march in one of the following states: Indiana, Missouri, Georgia, Alabama, Mississippi, Arkansas, Kentucky, Louisiana, North Dakota, Ohio, and Utah."
Pedophilia
"Anti-sex trafficking leader praises ICE, Trump: 'No question' he's done more than previous presidents" It is wonderful to know that President is taking the lead in fighting the pedophiles.
Luke 17:2 It were better for him that a millstone were hanged about his neck, and he cast into the sea, than that he should offend one of these little ones.

"Director and activist Jaco Booyens touted President Trump's historic work in fighting sex trafficking and defended Immigration and Customs Enforcement (ICE) as "incredible people" who helped keep children safe.

Fox News host Mark Levin asked Booyens whether Trump did more to address the issue than other presidents, including former President Barack Obama. "No question," Booyens responded on "Life, Liberty, and Levin," airing Sunday. Booyens said that despite all the criticism surrounding ICE, the agency has become a vital partner in combatting sex trafficking.

"These are incredible men and women that help us … incredible people who actually go and keep America's children safe. This president has empowered them to do so," he told Levin."
Hard Left Insanity
"Get Woke Go Broke: Gillette Backflips After $12 Billion Toxic Masculinity Disaster — Hopes to Lure Sexist Pigs Back with New Ad Campaign" This is exciting to watch this Hard Left ideologue "business" collapse. I used a Gillette razor and ditched it. They will never get me back, and it appears their are millions like me.
I switched to Schick.
Proverbs 14:12 There is a way which seemeth right unto a man, but the end thereof are the ways of death.

"In January Proctor & Gamble decided to run Gillette razor ads trashing men as violent stalkers and abusers in a disgusting ad campaign. The company felt the best way to promote their product was to attack their customer base.

The toxic masculinity ad highlighted sexist and bullying white males in the United States. Of the 43 abusive males in the ad – 42 were white. 7 of the 8 hero men in the ad were black. The ad did not do so well. Many users promised to avoid the product."
The American Left
Meme: Antifa vs Hong Kong!
Wow, did this one get my attention! What a reality promoter this meme is.
I have a great idea. How about trading all our Hard Left lunatics for the freedom loving Chinese! The lunatics get to live in Communist China which should be like heaven to them, and we get the blessings of freedom loving Chinese! How about 5 to 1 lunatics for the Chinese!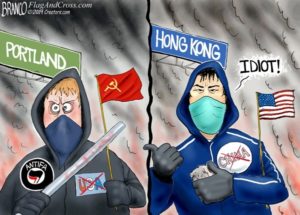 Jerusalem Jerusalem Jerusalem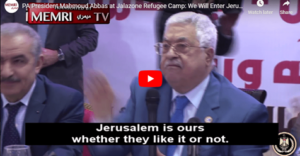 "Abbas Reveals Secret Plot to Invade Jerusalem with 'a Million Fighters'" Jerusalem may not always be front page news, but things are always happening under the radar! The final battle and the end of Islam will take place over Jerusalem. This city will be the end of Islam.
Numbers 33:51-53 Speak unto the children of Israel, and say unto them, When ye are passed over Jordan into the land of Canaan; Then ye shall drive out all the inhabitants of the land from before you, and destroy all their pictures, and destroy all their molten images, and quite pluck down all their high places: And ye shall dispossess the inhabitants of the land, and dwell therein: for I have given you the land to possess it.
"In a video that was recently recovered and translated by MEMRI, Palestinian President Mahmoud Abbas said while addressing a terror rally at the Jalazone village near Ramallah that: "We shall enter Jerusalem – millions of fighters!" along with the "entire Islamic nation".

The PA chairman added that: "every building built by the Zionist occupation will be destroyed. The statements were made while the crowd chanted "To Jerusalem, we march, martyrs by the millions!"

The PA chairman also stated that the Palestinians cannot be displaced from their homeland. Breaking Israel News reported last week that the PA chairman claimed that the 'Palestinians' are the actually descended from the ancient Canaanites who have lived there "for 5,000 years". Although there is zero empirical proof, if true, the Jews would be required to drive them out from the land of Israel as stated in Numbers:"
Middle East War Israel vs Iran
"IDF chief: Iranian commander Soleimani personally oversaw drone attack plan" This is a major escalation on the part of Iran. Israel warned Syria to not let the nation be used as a base for Iran to attack. This is getting close to an all-out war between Israel and Syria that could bring Iran, Hezbullah and Hamas into the fight.
Jeremiah 51:,20-21 Thou art my battle axe and weapons of war: for with thee will I break in pieces the nations, and with thee will I destroy kingdoms; And with thee will I break in pieces the horse and his rider; and with thee will I break in pieces the chariot and his rider;

"The Israel Defense Forces on Sunday said the attack drones that Iran intended to use against the Jewish state on Saturday night were flown into Syria from Tehran several weeks ago, along with Iranian military officials to act as advisers.

The plan was personally overseen by Iran's Islamic Revolutionary Guard Corps' Quds Force commander Qassem Soleimani, the IDF chief of staff said. The statement by the military came as the death toll in the Israeli raids on Saturday night climbed to five, according to the British-based Syrian Observatory for Human Rights monitor."
War: Israel vs Hezbollah
"Hezbollah chief threatens Israel with reprisal: 'Wait for us at the border'" The tension for all-out war in the Middle East is rapidly building.
Anything could trigger the war because any attack on Israel could start the war. Wow, it is hot now in the Middle East. I think that Iran is causing this because of the crushing embargo and boycott is having on its economy.
"Hezbollah leader Hassan Nasrallah on Sunday threatened Israel with a reprisal attack after two of its members were killed in an Israeli strike in Syria, and two UAVs crashed in and around the terror group's Beirut offices in an incident also blamed on the Jewish state.

"From tonight, I tell the Israeli army on the border, be prepared and wait for us," said the Hezbollah leader in a televised address, taunting that a retaliation could come in "one day, two days, three days…"

Israeli forces in the north have been put on high alert, amid fears of a reprisal attack, and Prime Minister Benjamin Netanyahu held an emergency meeting with defense officials overnight Saturday-Sunday amid the heightened tensions."
War:Israel vs Iran
After drone strike foiled, top minister threatens Iran commander Soleimani" Wars are always preceded with rhetoric, and the rhetoric is now getting hotter between Israel and Iran and supporters of Iran. Israel won't start the war, but they will attack if Iran and its allies take actions which threaten Israel.
This is heading for war unless Iran backs down.
"Foreign Minister Israel Katz appeared to threaten top Iranian general Qassem Soleimani on Sunday, saying Israel was working to "uproot" the commander of the Revolutionary Guards Quds Force, who Jerusalem claimed is the mastermind of the foiled drone attacks from Syria.

"Israel is acting to strike the head of the Iranian snake and uproot its teeth," Katz said in a Ynet news site interview. "Iran is the head of the snake and Qassem Soleimani, the commander of the Revolutionary Guards Quds Force, is the snake's teeth." Katz said Israel's airstrikes to thwart the drone attack "conveyed a clear message to Iran and all its supporters that they are not immune from attack, no matter where they are."
Drone War Israel vs Iran
"Drone war takes flight, raising stakes in Iran, US tensions" The Middle East is now entering into a drone war phase. This easily could escalate into a full all-out war.
Zechariah 12:6 In that day will I make the governors of Judah like an hearth of fire among the wood, and like a torch of fire in a sheaf; and they shall devour all the people round about, on the right hand and on the left: and Jerusalem shall be inhabited again in her own place, even in Jerusalem.

"From the vast deserts of Saudi Arabia to the crowded neighborhoods of Beirut, a drone war has taken flight across the wider Middle East, raising the stakes in the ongoing tensions between the U.S. and Iran.

Since the U.S. withdrawal from the Iran nuclear deal last year, there has been an increasing tempo of attacks and alleged threats, notably this weekend, from unmanned aircraft flown by Tehran's and Washington's allies in the region.

The appeal of the aircraft — they risk no pilots and can be small enough to evade air-defense systems — fueled their rapid use amid the maximum pressure campaigns of Iran and the U.S. As these strikes become more frequent, the risk of unwanted escalation becomes greater."
News from Israel  (Video)
"Israel's Source of Power is "Faith" in God, Netanyahu Proclaims"
Abba Father's International Fellowship
23 Souls Saved!!!!
We have been going street by street, door to door with the Gospel message of Christ.
This has opened up doors that have allowed us to see many make professions of faith along with giving us opportunities to pray for people's needs.
We have visited 109 homes. Talked with over 58 people and had 23 people receive Jesus as Savior! We are praying more people in every town would give their life to Christ. Time is running out!!
Evangelist E
If you like our ministry, please consider making a donation to keep us going. May the Holy God of Israel bless you!
Revelation 22:20 He which testifieth these things saith, Surely I come quickly. Amen. Even so, come, Lord Jesus.