"Former Planned Parenthood Trainer: Sex Ed Book Seeks 'to Groom Children for Early Onset of Sex'
Verse of the Day
Daniel 12:10  Many shall be purified, and made white, and tried; but the wicked shall do wickedly: and none of the wicked shall understand; but the wise shall understand. 
Commentary
What PP is doing to children is create in them a reprobate mind as early as possible. This is how the reprobate mind reproduces. It is really heartbreaking to see young children subjected to this kind of indoctrination. PP truly is a wicked organization between killing the babies and corrupting the young children.
2 Timothy 3:13  But evil men and seducers shall wax worse and worse, deceiving, and being deceived.
THE REPROBATE MIND REPRODUCING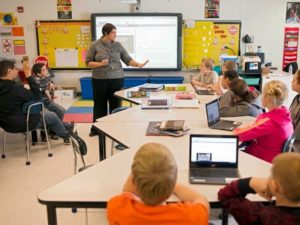 "Former Planned Parenthood Trainer: Sex Ed Book Seeks 'to Groom Children for Early Onset of Sex'"
"A former Title X family planning training manager and volunteer educator for Planned Parenthood says the abortion vendor's new graphic sex ed book is intended "to groom children" for early sexual experiences.

Monica Cline told Breitbart News that Planned Parenthood's new sex ed book, titled In Case You're Curious, "targets children with just enough cuteness" to be able to present itself as a resource for curious children seeking answers to questions about sex.

Cline, who left Planned Parenthood after she learned the organization's main goal was to develop a continued stream of abortions, said the book gives the appearance of being "age appropriate" while it doles out "a whole lot of hypersexualized answers to groom children for early onset of sex""
MENTAL WEAKNESS OF MILLENNIALS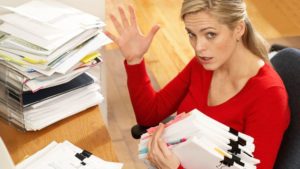 "Half of millennials and 75% of Gen Zers have left their job for mental health reasons"
I believe that the youth are unable to take the pressure because their foundation is weak. They come from broken families, there is no God in their life and the Hard Left schools have greatly weakened every aspect of their lives. This is real sad.
"A recent study by Mind Share Partners, Qualtrics and SAP reveals that half of millennials and 75% of Gen Zers have left a job for mental health reasons.
In addition, the American Psychological Association found the percentage of people dealing with suicidal thoughts increased 47% from 2008 to 2017.
Companies like Cisco, which claims that 7% of its U.S. workforce is accessing some form of mental health and substance abuse treatment, is confronting the issue head-on, with several programs available to its 75,000 employees and 11,000 managers."
ROOTS OF HARD LEFT SOCIALISM/COMMUNISM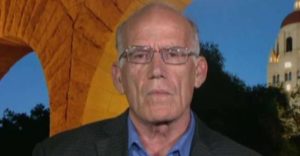 "Victor Davis Hanson: Socialism guarantees failure and suffering – So why do so many Americans support it?"This is a great article detailing the dynamics in America leading people into socialism. I learned a lot from this article.
The main reason is the nation turned away from God: therefore, the state becomes God.
"In contrast, current American deregulation, tax cuts and incentives, and record energy production have given the United States the strongest economy in the world.

So why, then, are two of the top three Democratic presidential contenders — Sens. Bernie Sanders, I-Vt., and Elizabeth Warren, D-Mass., — either overtly or implicitly running on socialist agendas? Why are the heartthrobs of American progressives — Reps. Alexandria Ocasio-Cortez (D-N.Y.), Rashida Tlaib (D-Mich.) and Ilhan Omar (D-Minn.) — calling for socialist redistributionist schemes?

Why do polls show that a majority of American millennials have a favorable view of socialism? There are lots of catalysts for the new socialism."

If you like our ministry, please consider making a

donation

to keep us going. May the Holy God of Israel bless you!

Revelation 22:20 He which testifieth these things saith, Surely I come quickly.Amen.

Even so, come, Lord Jesus

.