Hard Left Infiltrating Real Christianity
Verse of the Day
Matthew 13:25 But while men slept, his enemy came and sowed tares among the wheat, and went his way.
Commentary
It seems that real American Christianity is almost in full retreat just a little pressure they fold. The main source of this cowardliness is the pulpits. The vast majority of pastors are compromised and remain silent while evil is taking over all around us.
We need revival for survival.
Proverbs 1:23 Turn you at my reproof: behold, I will pour out my spirit unto you, I will make known my words unto you.
Hard Left Infiltrating Real Christianity
"Salvation Army Warns Officers to Stop Posting About Gay Marriage"
"Salvation Army personnel have been told to stop posting their opinions about gay marriage, abortion or anything political on social media because it might reflect poorly on the organization, according to an internal email and guidelines obtained by the Todd Starnes Radio Show.

A number of Salvation Army personnel reached out to me to express their concerns that the organization is embroiled in a battle between Biblical conservatives and progressives. And they fear the progressives are winning the day.

"Political or social opinions (such as hot topic issues like LGBTQ Marriage, Officer Housing, or Abortion) should not be included in profiles, and officers should refrain from posting anything that expresses a political view," the guidelines for Salvation Army officers state.

The Salvation Army introduced new social media media guidelines to combat an "increased number of complaints regarding comments made on social media by Salvation Army officers and staff."
Hard Left and Killing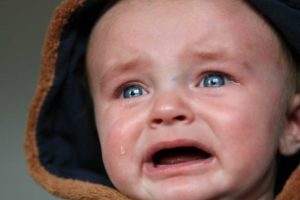 "CDC Report Shows US Abortion Rates Continuing to Fall, But at Least 638,000 Babies Still Murdered in 2015" The total is actually closer to 850,000 killed. On one hand, the amount killed is appalling, but on the other, it is good news because it is down from a high of 1.3 million or more killed.
America is soaked in the blood of the dead babies which demands judgment from the Lord.
Proverbs 6:16-18 These six things doth the LORD hate: yea, seven are an abomination unto him: A proud look, a lying tongue, and hands that shed innocent blood, An heart that deviseth wicked imaginations, feet that be swift in running to mischief,

"The total reflects information provided from 47 states, plus the District of Columbia and New York City. As California, Maryland and New Hampshire are not included in the figures, the abortion rate could be much higher, considering that the Guttmacher Institute reported that 157,350 abortions occurred in California alone in 2014, the latest year on file with the organization, and outlined that "[a]bortions in California represent 17.0% of all abortions in the United States."
Hard Left Making Reprobates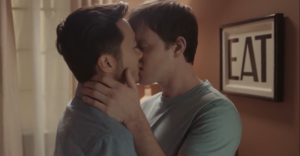 "Parents Furious After Kids Shown Planned Parenthood Sex Video" Planned Parenthood is one of the tools the Hard Left uses to turn you minds into reprobates. It plants seeds in their minds. To a reprobate, showing youngsters movies like this is normal because their minds are darkened and at war with God. I think that reprobates get great joy out of destroying the innocence of children.
Romans 8:7 Because the carnal mind is enmity against God: for it is not subject to the law of God, neither indeed can be.

"Florida parents are furious after their children were shown a graphic, Planned Parenthood sex-ed video without their consent.

The video, shown to seniors at Pine View High School, included same-sex couples making out and a man grabbing a woman's breast."Asking for consent doesn't have to be awkward. Asking for consent can be kind of sexy," the narrator said.

Television station WFLA said some of the images were so graphic they were unsuitable for broadcast.

"No parents were notified in advance. It was only after a student complained that parents & our board became aware," school board chairperson Bridget Ziegler wrote on Twitter.

The video was shown to students in an Advanced Placement Literature class. A staff member from Safe Place and Rape Crisis Center was responsible."
Hard Left Destruction of Youth
"Franklin Graham Warns as Transgenderism Takes Over 17 Students in 1 School" The ruthless Hard Left will do anything to advance their destructive agenda. There is no end to the destruction these people can do in society. There is no bottom to the reprobate mind. Islam has a bottom, but the Hard Left doesn't.
The Hard Left reprobate mind is the most destructive mind on earth. It is going to bring the antichrist into the world, but the antichrist and all his followers will be destroyed at the Second Coming of Jesus Christ.
2 Thess 2:8-9 And then shall that Wicked be revealed, whom the Lord shall consume with the spirit of his mouth, and shall destroy with the brightness of his coming: Even him, whose coming is after the working of Satan with all power and signs and lying wonders,

"A teacher at a school in the United Kingdom has blown the whistle on transgenderism, saying 17 of her students are being tricked into believing that they identify as the opposite sex.

The Daily Mail reports most of the students undergoing the transformation are autistic and are vulnerable children with mental health problems.

The veteran teacher with more than 20 years of experience told The Mail a few of the children are easily influenced and holding on to the mistaken belief they are the wrong sex as a way of coping with autism."
God Created Man in His Own Image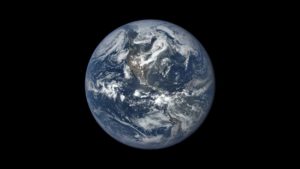 "Did a mysterious extinction event precede Adam and Eve?" I love the way that real science is proving the authority of the Bible. They may have found link to Noah and not Adam. What will happen is the main stream scientists will ignore this and you probably won't hear about it again.
Genesis 7:1 And the LORD said unto Noah, Come thou and all thy house into the ark; for thee have I seen righteous before me in this generation.

"In one of the most provocative and misunderstood studies of the year, scientists in the U.S. and Switzerland have made an astonishing discovery: All humans alive today are the offspring of a common father and mother – an Adam and Eve – who walked the planet 100,000 to 200,000 years ago, which by evolutionary standards is like yesterday.

Moreover, the same is true of nine out of every 10 animal species, meaning that nearly all of Earth's creatures living today sprang into being recently from some seminal, Big Bang-like event.

Mark Stoeckle at Rockefeller University and David Thaler at the University of Basel reached this striking conclusion after analyzing the DNA "bar codes" of five million animals from 100,000 different species.

The bar codes are snippets of DNA that reside outside the nuclei of living cells – so-called mitochondrial DNA, which mothers pass down from generation to generation."
World War 3: Russia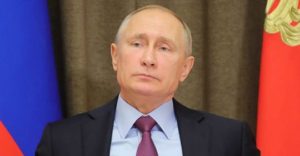 "Russia rams, fires on and seizes three Ukrainian ships off coast of Crimea; Ukraine says" There is little information about what happened but it seems real dangerous. This is a flashpoint to start a huge war.
"Ukrainian President Petro Poroshenko has called an emergency meeting of his top military leaders on Sunday after Ukraine says that Russia rammed a navy tugboat, fired on two other Ukrainian naval gunboats and seized all three.

Poroshenko's spokesperson tweeted out the meeting saying, "Due to extraordinary events, the president convened a military cabinet."

Reports say that Russia then seized all three of the Ukrainian naval ships after a short chase. This occurred off the coast of Crimea, which Russia invaded and annexed from Ukraine in 2014 against the warnings of international leaders, including then U.S. President Obama."
Abba Father's International Fellowship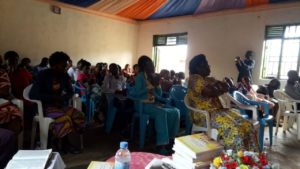 Last week the gospel and the broken hearted message was taken to Rwanda. You can see the book " When Jesus Sets You Free " translated into Swahili sitting on the table by the flowers. We are able to have these books printed and passed out at events where the gospel is preached thanks to your donations. More pictures of this event where Chaplin John taught via Skype are on this weeks Abba Father Fellowship post .
Revelation 22:20 He which testifieth these things saith, Surely I come quickly. Amen. Even so, come, Lord Jesus.
If you like our ministry, please consider making a donation to keep us going. May the Holy God of Israel bless you!