"HIGH TREASON: NY Times Reveals Formation of Active FBI Coup Against President Trump Based on Outlandish Rumors"
Verse of the Day
Proverbs 19:5 A false witness shall not be unpunished, and he that speaketh lies shall not escape.

Commentary
This information is now out in the public that the FBI and DOJ ran a criminal investigation against President Trump knowing the allegation was bogus! They lied publicly by saying he was not under investigation, and it was a clear attempt at a coup. With all this, the President is still under investigation, while the Hillary Crime Cartel remains free!

Looking for the Blessed Hope:
1 Thessalonians 5:23 And the very God of peace sanctify you wholly; and I pray God your whole spirit and soul and body be preserved blameless unto the coming of our Lord Jesus Christ.
Hard Left Deep State: Draining the Swamp!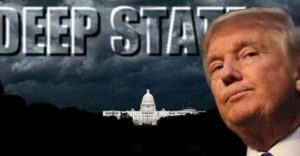 "HIGH TREASON: NY Times Reveals Formation of Active FBI Coup Against President Trump Based on Outlandish Rumors"
"On Friday The New York Times published the latest Deep State leak that the FBI investigated US President Trump after he fired crooked Director James Comey.

The liberal media wants you to believe TRUMP is a foreign spy and that crooked James Comey is a hero.

The report reveals the Deep State FBI opened an investigation on President Trump after he fired James Comey in May 2017. The investigation was launched based on unverified rumors. The New York Times admitted in their report that there is no evidence that the Trump campaign EVER had any contact with Russian government officials. The New York Times buried this nugget in the 9th paragraph in their sensational report.

These political operatives leading the FBI should be tried for treason. Their job at the FBI is not to run a coup against the sitting president based on ridiculous rumors. They should be tried and hanged. What they did is no different than some coup d'état in a banana republic. It's time to shut down the FBI."
Standing for the Lord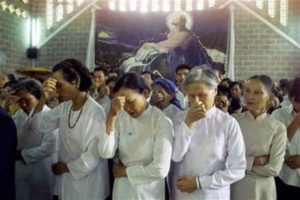 "Vietnamese Christians beaten, arrested for refusing to worship Buddha and renounce faith in Jesus" These believes are giants of the faith and an encouragement to all of us. I contrast them with American pastors who are terrified to stand up against the Hard Left!
Matthew 10:28 And fear not them which kill the body, but are not able to kill the soul: but rather fear him which is able to destroy both soul and body in hell.

"Police reportedly gathered personal information about the 33 believers and carried out an open trial before the community. The officers presented an image of the Buddha and tried to force the Christians to abandon their faith and worship the Buddha statue instead. Four of the Christians were arrested and beaten, and government officials continued to harass Protestants in several other raids throughout November and December.
As Dzung, the representative of the Interdisciplinary Inspection Team, explained that Vietnam has banned the Protestant Christian faith and seeks to expel those who refuse to renounce their faith in Jesus. In 2018, more than 100 believers were expelled from Yen Bai province and Lao Cai province."
Hard Left Arrogance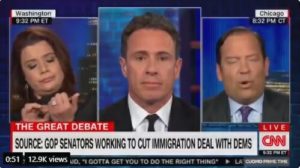 "AWFUL! Star CNN Contributor Ana Navarro Files Nails on Live TV as Guest Discusses Murders by Illegal Aliens (VIDEO)" I had to see the video to fully believe the arrogance of this woman. The arrogance just rolls off her a revolting attitude! It maybe the worse I've seen! Wow
Malachi 3:15 And now we call the proud happy; yea, they that work wickedness are set up; yea, they that tempt God are even delivered.
"Star CNN personality Ana Navarro rolled her eyes and filed her nails as a conservative guest Steve Cortes described innocent Americans murdered by illegal aliens.

Steve Cortes: You can do your nails. You know who can't do their nails are people killed by illegal aliens who've been allowed to stay in this country because of leftist policies that people like you promote in so-called sanctuary cities.

Navarro then started screaming at the guest saying, "I don't care what you have to say."
Hard Left Political Attack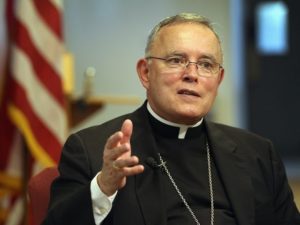 "Philly Archbishop: Dems' Attacks on Catholic Nominee Show 'Pattern of Bigoted Thinking'" Please don't ignore this by thinking it is just a Catholic issue. These Hard Left ideologues don't care about what denomination you are in. If you stand for the Bible about prolife and the life of the babies, they want to destroy you.
Killing babies is at the very heart of the reprobates. They loathe you with the same intensity as the Nazis had for the Jews.
The Constitution is very clear that there is no religious test to be appointed to a position, but this means nothing to the reprobate baby killing mind.
We can't let this go, but must call our senators and force them to rebuke these Hard Left God hating senators. This is all part of marginalizing us out of America.
United States Constitution Article Six: "The Senators and Representatives before mentioned, and the Members of the several State Legislatures, and all executive and judicial Officers, both of the United States and of the several States, shall be bound by Oath or Affirmation, to support this Constitution; but no religious Test shall ever be required as a Qualification to any Office or public Trust under the United States."

"The archbishop of Philadelphia has joined the chorus of those condemning the anti-Catholic harassment of U.S. district court nominee Brian C. Buescher by members of the Senate Judiciary Committee.

A Breitbart News reported, several Democrats assailed Mr. Buescher for his membership in the Knights of Columbus, a Catholic charitable organization, declaring that the organization holds "extreme" position on abortion and same-sex marriage.

"The sheer ignorance, not to mention injustice, in the senators' describing the Knights as 'extreme' would be baffling – if it weren't part of pattern of bigoted thinking already sanctified by other senators like Dianne Feinstein (D-CA) in her vulgar 2017 grilling of now-Judge Amy Coney Barrett ('The dogma lives loudly within you, and that's a concern'),"
Hard Left Hatred for Real Americans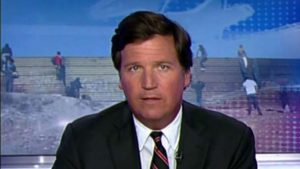 "Tucker Carlson: Democrats feel illegal immigrants who ignore our laws are more American than you are" This is a real good article showing how Dems are for open borders because of the votes they get. They have turned off real Americans and now need replacement voters! These dems are turning away from real Americans to illegal immigrants!
The dems are now like a foreign entity in America, and they are very dangerous to real Americans. We can clearly see the civil war coming because the dems are Hard Left ideologues who will not change. They loathe and despise real Americans!
"And then there's the emotional payoff of. Democrats feel good about letting in poor people from around the world. These are people who don't make a lot of complicated demands about health care, dental or unfunded pensions or what their kids should be doing for a living. They're not whiny, like Americans. They're not living reminders of how politicians have failed to fulfill their promises. No. They're just grateful to be here. They're immigrants.

Democrats love people like that. In fact, they've come to love them much more than they love you. Rep. Alexandria Ocasio-Cortez, D-N.Y., said that out loud Tuesday night:

"The women and children on the border that are trying to seek refuge and seek opportunity in the United States of America with nothing but the shirt on their backs are acting more American than any person who seeks to keep them out ever will be," she said.

So, people who show up here and ignore our laws are more American than you are. That's how Democrats feel. Keep that in mind as you watch this debate."
China in USA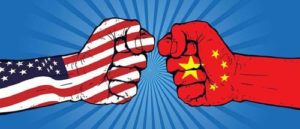 "Chinese Money Flees Silicon Valley As Trump Clamps Down On Access To US Tech" This is great news and another plus for President Trump. America needs to choke off all avenues for China into the US: all ways! They are at war with us just like the Muslims are, so it is best to cutoff ever avenue.
"Following the new policies which have expanded the government's ability to block foreign investment in US companies, Chinese venture funding has all but collapsed according to Reuters, which interviewed over 35 industry players. The new rules are still being finalized, but tech industry veterans said the fallout has been swift.

"Deals involving Chinese companies and Chinese buyers and Chinese investors have virtually stopped," said attorney Nell O'Donnell, who has represented U.S. tech companies in transactions with foreign buyers."
Full Hard Left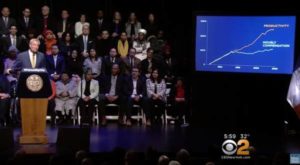 "Democrats Go Full Commie: NYC Mayor Says Wealth Is "In the Wrong Hands" — Must Redistribute It (VIDEO)" This is a joke. The super rich will never give up their money. If need be, they will move it out of the country. Just as like with income tax, they will steal the money from the middle class and reduce it to poverty. The super rich pay little taxes.
The Communists will make everyone poor! What they are doing is actually stealing our money.
New York City is soon to be just like San Francisco!
"Earlier this week New York City Mayor Bill de Blasio announced his new plan to grant free healthcare to any illegal immigrant who made it to the Big Apple. The move just made New York City the destination of choice for every sick foreigner in the world.

On Thursday in his State of the City speech the Commie mayor said wealth was in the wrong hands and should be redistributed. Mayor de Blasio: Brothers and sisters, there'e plenty of money in the world. There's plenty of money in the city. It's just in the wrong hands. This is full Communism — and Democrats are not even trying to hide it anymore."
Abba Father's International Fellowship – East Africa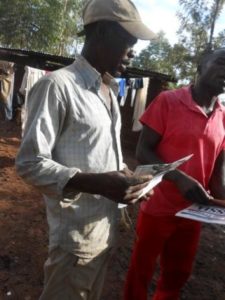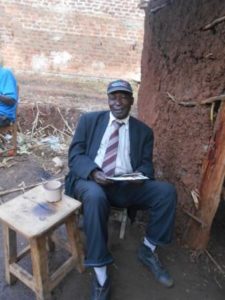 Revelation 22:20 He which testifieth these things saith, Surely I come quickly. Amen. Even so, come, Lord Jesus.
If you like our ministry, please consider making a donation to keep us going. May the Holy God of Israel bless you!