HUGE: MASSIVE CDC FRAUD UNCOVERED – CDC Grossly Overcounting Active China Coronavirus Cases Causing States to Keep Their Economies Closed Indefinitely
Verse of the Day
Hosea 4:1 Hear the word of the LORD, ye children of Israel: for the LORD hath a controversy with the inhabitants of the land, because there is no truth, nor mercy, nor knowledge of God in the land. (2) By swearing, and lying, and killing, and stealing, and committing adultery, they break out, and blood toucheth blood.
Commentary
There is no doubt that everything is corrupt in America. There is no end to depth of the traitors trying to destroy the nation and eliminate us. This is a scam to keep the numbers high to give the corrupt Democrat governors all the ammunition they need to keep the states close to destroy the economy heading to the November election. We can see their schemes but are unable to stop it.
Looking for the Blessed Hope!
2 Peter 3:13 Nevertheless we, according to his promise, look for new heavens and a new earth, wherein dwelleth righteousness.
TRYING TO TAKE DOWN AMERICA
"The CDC is over counting the number of China coronavirus cases in an apparent effort to keep the country shut down throughout the summer. This fraudulent activity was uncovered by the far-left Atlantic proving even a dead clock is right twice a day.
On May 21, 2020, the Atlantic reported that the CDC was over counting the number of cases of individuals with the China coronavirus:
By including both active cases with cases of individuals who had the China coronavirus in the past, the CDC is grossly overstating the number of active cases in the US. Unfortunately, states like Texas and Florida have reset their economic reopening time tables based on this bogus data."
MURDERING GOD'S BABIES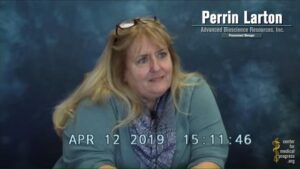 "Planned Parenthood Partner: Some Aborted Babies Are Intact Before Dissected, Some Hearts Are 'Beating Independently'"
We've murdered the babies and elderly while terrorists are wrecking havoc in our cities and also killing. It all fits together as the Lord's judgment grows very close.
"In a new video released by the same organization that conducted an undercover investigation into Planned Parenthood's sale of aborted baby parts, the procurement manager for Advanced Bioscience Resources (ABR), which services Planned Parenthood locations in southern California, acknowledged under oath that about every couple of months, an aborted baby "falls out" of his or her mother intact and she is presented with a whole child to dissect. Sometimes, she said, she can see hearts "beating independently" from babies who are not extracted intact."
CITIZENS MILITIA STARTING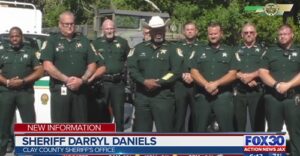 "Black Florida Sheriff "I'll Deputize Gun Owners To Stop Godless BLM MOB"
You must listen to the speech by this Sheriff. We need this all across the nation to stop the terrorists who are now operating in our nation.
"Darryl Daniels, an African-American Sheriff of Clay County in North Florida has a stern message for what he calls "godless disruptors" who have destroyed towns across America and murdered law enforcement officers during "peaceful" Black Lives Matter and Antifa domestic terrorist gatherings.
Clay County is a suburb right outside of Jacksonville, where the RNC will be held next month, capped off by a much anticipated speech by President Trump as he officially accepts the Republican nomination for President of the United States.

He announced that violence and destruction will not be allowed in his county and that if the police are overwhelmed by brutish BLM and Antifa thugs, he will have no choice but to make the gun owners of Clay County "special deputies" in order to quell domestic terrorist and insurrectionist activity."
ATTACK AGAINST THE JEWS OUT IN OPEN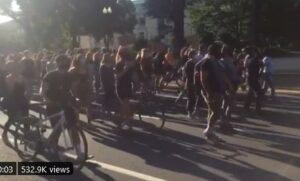 "It Was Only a Matter of Time… Angry DC Black Lives Matter Protesters March Down Street Chanting Blood Libel Against Jews"
I was waiting for BLM or Antifa to come out into the open with Jew hatred, well it happened in Washington, DC. The curse of God is on BLM, but now they have a double dose. This also is the time for the real church to both verbally and visibly stand with the Jews and bring glory to the Lord. What an opportunity for us to pray against and stand against this vicious evil manifesting in America.
As we stand and pray, the Lord is going to back us and bring glory to his name! I have a very strong feeling that the Lord is going to move fiercely against these terrorists group that are focusing on his people Israel on the land of America.
In the 1930s, the church did not stand against the Nazis, as they boldly paraded in America, but this is a different time and not on our watch.
In my book, As America Has Done to Israel, I have a chapter about the Nazi activities in America with never before seen pictures. To order the book, go to: USAProphecy Books https://usaprophecybooks.com
"You just knew this was going to happen.

It always does with the far left. On Wednesday Black Lives Matter mob marched down the streets of Washington DC chanting against Jews.They were chanting, "Jews kill children too." And this group is getting millions and full support from US corporations?"
DESTROYING THE DEEP STATE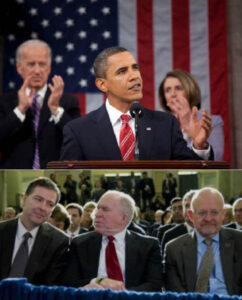 "HUGE: Per His Lawyer — General Flynn Was Targeted Because "He Knew About the Billions Brennan and Company Were Running Off the Books"
There is no doubt in my mind this is true! Under George Bush Sr., the CIA was involved with drug running in Arkansas with Bill Clinton as governor. The drug center was Mena, AK. (I'm sure if you Google drug running Mena, you will find tremendous information. At this time, I was a federal agent in Nashville, TN, a had knowledge of what was happening in Mena. It was common knowledge with federal agents!)
Bush had been the director of the CIA and knew how the crime money flowed through it. Under President Trump. General Flynn was going to expose all of this! This is why the FBI and DOJ framed him. This shows how all these agencies are interconnected and corrupted.
What truly is amazing in all this is the General didn't suffer from a case of Arkancide! I hope President Trump uses him in some position where the General can do great damage to the deep state. In fact, I think the General should run for political office and would be great to follow President Trump!!! He is a true American hero. In this hour, we need test patriots like the General!
"General Michael Flynn had to be removed. He knew too much. He had to be shut down and silenced. He was the primary Deep State target.Sidney Powell was on the Vicki McKenna radio show and she dropped another bomb. Per a report from Lifezette, General Michael Flynn's attorney Sidney Powell shared the following:"He was going to audit the intel agencies because he knew about the billions Brennan and company were running off the books," Powell said, referring to former CIA Director John Brennan."
"Navy bans troops from indoor religious services while allowing protests, house parties"
The Hard Left permeates our society even into the military. They hate anything to do with God which you can see in this article. They are like a poison to a society.
"The U.S. Navy is facing backlash after issuing a directive banning personnel from attending off-base religious services due to a recent uptick in COVID-19 cases while greenlighting participation in protests and parties.
"In open defiance of the Commander in Chief, who recently declared churches as essential to America, the U.S. Navy has threatened to court-martial service members if they go to church," said Mike Berry, First Liberty Institute general counsel.First Liberty, a legal organization dedicated to defending religious freedom, is representing Major Daniel Schultz, who is seeking religious accommodation.
"It is absolutely outrageous that our troops can't go to church, but they can attend a protest or host house parties of any size," said Berry in a statement."
DEEP STATE ARKANCIDE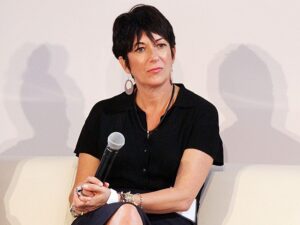 "Ghislaine Maxwell, Longtime Associate of Jeffrey Epstein, Arrested"
She was arrested and in FBI custody! This is perfect to die with 3 bullets in the back of the head which would be Arkancide.What are the chances of her being found dead by suicide? I'd say about 100 percent.
Does anyone believe or trust the feds and especially the FBI? What a joke the FBI has become. Seriously, this woman is in grave trouble because running with Epstein, she can put a lot of the deep state away, starting with Bubba Clinton and maybe Hillary. They want her dead and thus the word Arkancide when the Clintons want you dead.
Arkancide definition: A term attributed to the killing of political opponents and having it framed as "suicide".[1] A reference to the Clinton body count, it usually refers to those killed on the orders of the Clintons, often by being shot in the back of the head. Many suspicious deaths began occurring in Arkansas when Bill Clinton was the state's governor, hence "Arkancide".
"Ghislaine Maxwell, a longtime associate of the late Jeffrey Epstein, has been arrested in New Hampshire and may appear in federal court Thursday, according to emerging reports.NBC New York cites "senior law enforcement sources" who claim that Maxwell is in FBI custody for charges related to Epstein's alleged sex crimes. She has long faced allegations of procuring underage girls for him, earning the nickname of Epstein's "madam." Reuters reported in December that the FBI was investigating Maxwell."
THE REPROBATE MIND IN ACTION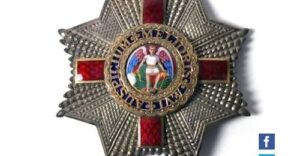 "The Guardian Promotes Petition to Remove Racist Image of St. Michael Stomping Out the Devil Because It's Racist"
The Hard Left reprobates can't stand seeing satan being defeated! Even for me, this one is hard to believe!
"The UK's Guardian newspaper is promoting a petition to change the design of an insignia on a British honour which depicts the victory of the Archangel St. Michael over Satan as it is reminiscent of the death of convicted criminal George Floyd.
The Order of St. Michael and St. George is an honour bestowed by the reigning monarch of England on those who are being recognised for their services in relation to foreign and Commonwealth affairs.

However, the depiction of St. Michael standing upon a defeated Satan, representing God's victory over the Devil has triggered the writers at the leftist Guardian as it reminds them of the death of George Floyd."
If you like our ministry, please consider making a donation to keep us going. May the Holy God of Israel bless you!
Revelation 22:20 He which testifieth these things saith, Surely I come quickly. Amen. Even so, come, Lord Jesus.