ICE Opens Transgender Housing for Illegals – Teaches Self-Grooming, Provides Hormone Therapy on Taxpayer Dime
Verse of the Day
Proverbs 28:5 Evil men understand not judgment: but they that seek the LORD understand all things.
Commentary
The American government is riddled with reprobates. They seem to be gravitating to the government. We soon will have reprobates in all areas and levels of government. This is all part of God's judgment on America. I think few people really believe the full extent of God's judgment on America. If they did, there would be millions crying out to the Lord for revival.
Proverbs 14:34 Righteousness exalteth a nation: but sin is a reproach to any people.
Hard Left in Government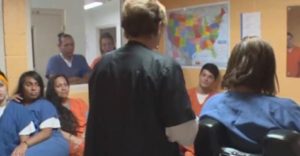 "VIDEO: ICE Opens Transgender Housing Unit for Illegals – Teaches Self-Grooming, Provides Hormone Therapy on Taxpayer Dime"
"The agency has been bragging about it recently.ICE even holds classes to help transgender migrants appear more feminine while they wait to be processed.
And ICE is very proud of this. The unit opened in 2017. They recently allowed reporters to tour the facility. They posted video of US officials teaching self-grooming and self-presentation classes at the facility. ICE also provides hormone therapy on the taxpayer dime."
Never Trump Insanity

"Never Trump Elites now claim prayer for Donald Trump is heresy" The hatred for President Trump is getting worse and worse.
1 Timothy 2:1-3 I exhort therefore, that, first of all, supplications, prayers, intercessions, and giving of thanks, be made for all men; For kings, and for all that are in authority; that we may lead a quiet and peaceable life in all godliness and honesty. For this is good and acceptable in the sight of God our Saviour;

"Christians know there are reliable sources for theology. The progressives at the Washington Post are not one of those trusted sources. If they print an opinion piece from a "conservative" or "Christian," then you can be assured it will somehow attack bible-believing Christians and the Christian worldview. That's exactly what Michael Gerson's commentary does for the Never Trump establishment. Gerson spews his hate for Franklin Graham and conservative, bible-believing Christians.

He writes, "In their day of prayer, Graham and other Trump evangelicals have used a sacred spiritual practice for profane purposes. They have subordinated religion to politics. They have elevated Trump as a symbol of divine purposes. And they are using Christian theology as a cover for their partisanship."

Let me put it simply, people pray about things they find important. I regularly pray that God will deliver our nation out of the hands of baby killers. Is that cover for partisanship?

Not content to leave it there, Gerson explodes. He accuses the brethren, "So: This is blasphemy, in service to ideology, leading to idolatry, justified by heresy. All in a Sunday's work."
The Death of  NYC by the Hard Left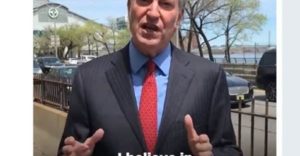 "Get Out While You Can!… Commie Mayor de Blasio Offers Driver's Licenses and FREE Healthcare to Illegals" NYC is fast being turned into Los Angeles and SF. Think what damage he could do if he was every elected president! He is direct judgment from God on a wicked city. Soon the righteous will have to flee like Lot from Sodom.
"This week Mayor de Blasio offered driver's licences to illegal aliens.

The Administration will launch the largest, most comprehensive plan in the nation to guarantee health care for every New Yorker. The plan will serve the 600,000 New Yorkers without insurance by strengthening NYC's public option, MetroPlus, and guaranteeing anyone unable to afford or ineligible for insurance – including undocumented New Yorkers – has direct access to NYC Health + Hospitals' physicians, pharmacies and mental health and substance use services through a new program called NYC Care."
Inside a Reprobate Mind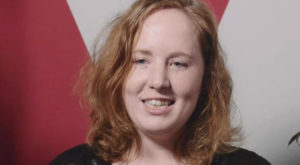 "Radical Feminist On Abortion: It's 'Killing We Need To Defend'" You can see the murdering spirit just oozing out of her. It would not take too much propaganda and emotions to rev her up into action. There are now millions just like her. It will not take much to start a civil war.
"A disturbing video going viral on social media has revealed the true scale of radical is leftism and how it determines morality surrounding abortion. In the video, Sophie Lewis, a radical feminist and author, describes pregnancy as "gestational work" and defines abortion as "acceptable violence" and "a form of killing that we need to be able to defend."

Lewis's underlying belief is indicative of the radical lefts' ideologies on abortion: We're facing a really terrible attack on abortion. In the U.S. where I live, in Northern Ireland and elsewhere. In the past, the strategies that our side has tended to use have included a kind of ceding ground to our enemies."
Nora the Cat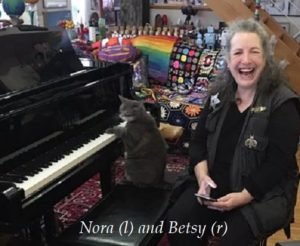 Nora, the piano cat
This is so good and unbelievable I had to share it with you! It is difficult to believe this is real!
I know you will enjoy it. This is a nice change from Gay Pride Month.
Celebrating Gay Pride Day
Jude 1:7 Even as Sodom and Gomorrha, and the cities about them in like manner, giving themselves over to fornication, and going after strange flesh, are set forth for an example, suffering the vengeance of eternal fire.

Abba Father's International Fellowship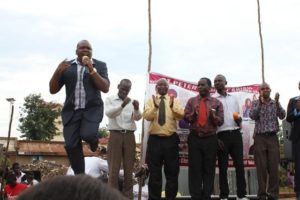 Pastor Z preaching in Africa and winning many souls to Jesus Christ.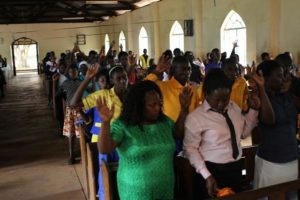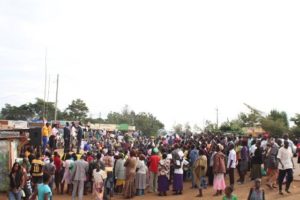 If you like our ministry, please consider making a donation to keep us going. May the Holy God of Israel bless you!
Revelation 22:20 He which testifieth these things saith, Surely I come quickly. Amen. Even so, come, Lord Jesus.