Ilhan Omar Views Muslims as the Real Victims of 9/11
Verse of the Day
Revelation 22:20 He which testifieth these things saith, Surely I come quickly. Amen. Even so, come, Lord Jesus.
Commentary
This is an excellent article. Rep Omar's rhetoric unmasks what the vast majority of Muslims think about 9/11, Israel and the Jews. They are victims and not Americans! This may work with the weak minded dems, but it not going to work with the vast amount of us. Her rhetoric is just infuriating the vast amount of Americans.
What a joke: the Muslims playing victims. Tell that to Christians who live under Islam and Sharia law!
Looking for the Blessed Hope:
Philippians 3:20,21 For our (citizenship) is in heaven; from whence also we look for the Saviour, the Lord Jesus Christ: Who shall change our vile body, that it may be fashioned like unto his glorious body, according to the working whereby he is able even to subdue all things unto himself.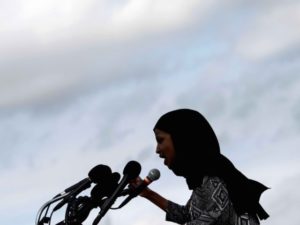 Pollak: Ilhan Omar Views Muslims as the Real Victims of 9/11″
"Rep. Ilhan Omar (D-MN) finds herself at the center of controversy once again — this time, over her description of the terror attacks of September 11, 2001, as an event where "some people did something."

In her telling, Muslims were the real victims of 9/11 because, according to her, their rights were violated in the aftermath. Omar's defenders, including Rep. Alexandria Ocasio-Cortez (D-NY), are reinforcing that claim by turning Omar into a victim in the present debate.

In truth, Omar's revisionist version of history reveals something important about the myopic nature of her world view. Just as she turned House Democrats' weak response to her own antisemitism into a victory for Muslims (by claiming, falsely, that their resolution was the first time Congress had condemned anti-Muslim bigotry), Omar has inverted the terror committed against Americans by Muslims in the name of Islam into an attack on Islam by the American people."
Hard Left vs Trump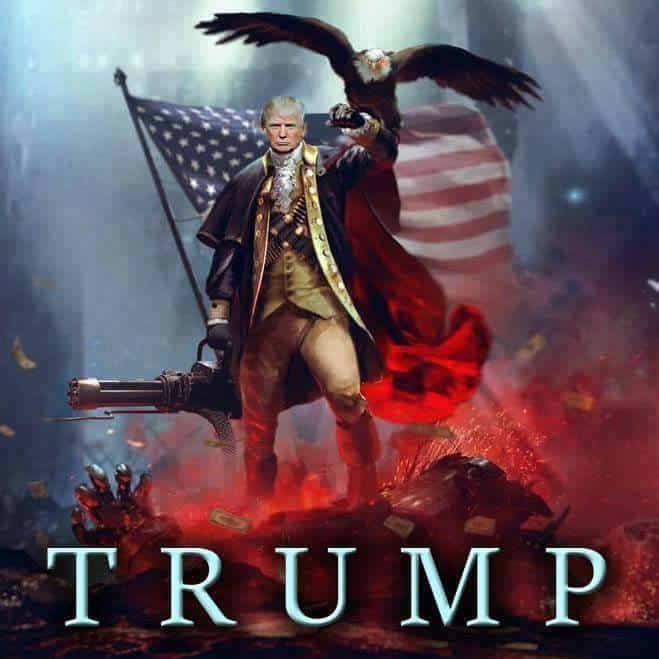 "Donald Trump: Ilhan Omar 'Extremely Unpatriotic' and 'Disrespectful' to Our Country" President Trump is taking this black, female, Muslim head on and this is just wonderful. He is saying to her what is exactly needed. She needs to be exposed and confronted. America is getting a good look at the new Muslim/Hard Left segment of America, and it is not pretty.
""She's got a way about her that's very very bad I think for our country, I think she's extremely unpatriotic and extremely disrespectful to our country," Trump said in an interview with KSTP News.

The president defended sharing a video on social media criticizing freshman Congresswoman Ilhan Omar for describing the 9/11 terrorist attacks as "some people did something."

"Look she's been very disrespectful to this country, she's been very disrespectful, frankly, to Israel, she is somebody that doesn't really understand, I think, life, real life what it's all about," Trump said.

Omar complained that the president's tweet led to an increase in direct threats against her life. When asked if he had second thoughts about sharing the video, Trump replied, "No. Not at all."
The True Colors are Showing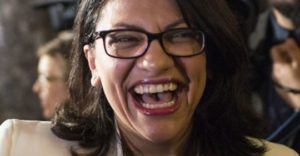 "Rep Tlaib: Trump Is 'Inciting Violence' Against All Muslim-Americans with Omar Tweet" Read the following quote to see what is really in the mind of the Muslims in America. I don't think that one dem will rebuke her racism because they all feed on this. Everything withem is racism. The problem is them and not us.
"Rep. Rathshida Tlaib (D-MI) said President Donald Trump's tweet that used 9/11 imagery to criticize Rep. Ilhan Omar (D-MN) for her recent comments describing the September 11, 2001 terror attacks as "some people did something" was "inciting violence towards Muslims."

Tlaib said, "No question is he inciting violence towards Muslims, not even only Ilhan Omar, but Muslim-Americans in this country. I share this to all Muslims who are listening to this, Americans, register to vote, vote in 2020, show them the peaceful revolution that we can create to push back against this kind of hate.

I want to see 30, 40, 50 percent increases of Muslim-Americans voting. Majority of them are African-Americans they share the same skin color as Ilhan Omar. What he did was put more of us in jeopardy. Hate crime was increased under his leadership towards Muslim-Americans and we need to speak up and the way we can do it is at the polls in 2020.

I'm going to be on the streets knocking doors and making sure we have as many people of color coming out to the polls so that we can send a clear, clear answer to this type of hate in our country."

She added, "Too many of our young children are seeing this, too many are getting bullied in school, too many people at workplaces are getting discriminated against and it needs to stop.

We've seen this over and over again with other people of color. I can tell you, if anything, this country is not divided, we're disconnected. If anything, let this hateful president connect us on the issue around justice and equality and the issue around that we will not allow hate federal government, within the leadership from the White House. We need to speak up and the way we can do it is by outvoting them every single election."
Hard Left Trying to Make Reprobates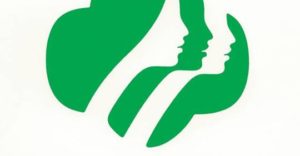 "Girl Scouts Continues to Promote Abortion, Partner With Planned Parenthood Abortion Biz" The Girl Scouts are dead just like the Boy Scouts. Remember, whatever the reprobate gains control over it dies. Both Scouts are now morally dead and dying in attendance.
Proverbs 16:25 There is a way that seemeth right unto a man, but the end thereof are the ways of death.

"We have new evidence that the Girl Scouts of the USA (GSUSA) continues to link arms with those promoting agendas that include the encouragement of abortion on demand.

Recent evidence of a GSUSA partnership with pro-abortion activism is in a November 2018 Tucson Life article featuring Meagan Gopala's quest for the Gold Award, the Girl Scouts' highest honor. Meagan is a member of Girl Scouts of Southern Arizona and the project earning this prestige is her volunteer work on behalf of "reproductive heath justice." That's a code phrase for advocating unrestrained abortion on demand throughout pregnancy.

Her efforts also include educating others to "destigmatize access to women's healthcare." The reality is, women's healthcare is not stigmatized. Abortion is, and abortion isn't healthcare. Meagan has been assisted in her efforts by the El Rio Reproductive Health Access Project."
End of New World Order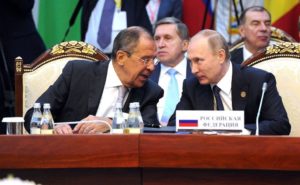 "Russia Says 'New World Order' Being Formed" This is a real interesting article because it is true the old model of a new world order is dying. Europe has less in common now with the USA and it is dying by suicide with the Muslims.
I believe that after this coming war which will be known as WW3, the biblical New World Order to be ruled by the anti christ will come to power.
Revelation 13:7 And it was given unto him to make war with the saints, and to overcome them: and power was given him over all kindreds, and tongues, and nations. (8) And all that dwell upon the earth shall worship him, whose names are not written in the book of life of the Lamb slain from the foundation of the world.

"Russian Foreign Minister Sergei Lavrov declared today that the Western, liberal model of society is dying, and a new world order is taking its place. Lavrov made the comments at his annual meeting with students and professors at the Foreign Ministry's Diplomatic Academy, reported Russian state news agency TASS.

"The Western liberal model of development, which particularly stipulates a partial loss of national sovereignty – this is what our Western colleagues aimed at when they invented what they called globalization – is losing its attractiveness and is no more viewed as a perfect model for all. Moreover, many people in the very western countries are skeptical about it," Lavrov said. According to him, global development is guided "by processes aimed at boosting multipolarity and what we call a polycentric world order."
Abba Father's International Fellowship- Pakistan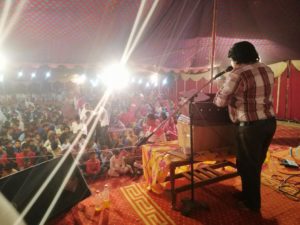 Dear Brother Shalom, here i am sending you Praise Report about only Jesus open air Healing Crusade where i have been preached about Great out pouring of the holy spirit , and also i am sending you attached Videos and Pictures of the testimonies , God Bless you, Pastor J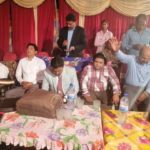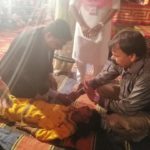 Revelation 22:20 He which testifieth these things saith, Surely I come quickly. Amen. Even so, come, Lord Jesus.
If you like our ministry, please consider making a

donation

to keep us going. May the Holy God of Israel bless you!