In America We Need More Prayer Not Less!" – BREAKING: President Trump Designates Houses of Worship "Essential" States Must Open Houses of Worship THIS WEEKEND
Verse of the Day
Hebrews 12:22,23 But ye are come unto mount Sion, and unto the city of the living God, the heavenly Jerusalem, and to an innumerable company of angels, To the general assembly and church of the firstborn, which are written in heaven, and to God the Judge of all, and to the spirits of just men made perfect,
Commentary
This is stunning exciting wonderful news! I thank the Lord for such a president. I guess the Hard Left tyrants heads are exploding all across America.
This is a wake up call for ALL Christians in America. You witnessed what the Hard Left had in store for us, if they get the chance. They are ruthless God haters, but today they were overruled. I would be surprised if a few of them didn't challenge the President over freeing the churches.
Looking for the Blessed Hope, the coming of Jesus Christ for his believers.
1 Corinthians 15:51 Behold, I shew you a mystery; We shall not all sleep, but we shall all be changed, In a moment, in the twinkling of an eye, at the last trump: for the trumpet shall sound, and the dead shall be raised incorruptible, and we shall be changed.
HUGE VICTORY OVER HARD LEFT
"President Trump designated Houses of Worship "Essential" on Friday during the White House press briefing.

The President announced new guidelines for Houses of Worship in the United States.

States must open their churches and synagogues THIS WEEKEND!
In his statement President Trump said if any state leaders challenge this new executive order he will overrule them!"
INSANE FDA, CDC, AND NIH POLICES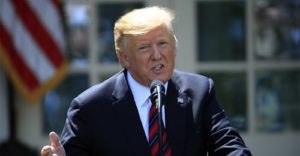 "'Mass casualty incident': Over 600 doctors sign letter warning Trump of dangers of continued lockdowns"
If this insanity continues much longer, Americans are going to suffer long term both mental and physical problems. The Hard Left hates Americans so much, I think they will keep these destructive polices as long as they can. All along saying, it was for our health! They are ruthless.
"More than 600 doctors signed a letter urging President Trump to end the nationwide coronavirus shutdowns and referred to orders issued by states that keep businesses closed as a "mass casualty incident" with devastating consequences.
The letter points out the negative consequences that doctors have observed since state governments started issuing their stay-at-home orders, including patients missing checkups with doctors, increases in substance abuse and alcohol abuse, and negative financial implications, according to Fox News.
"We are alarmed at what appears to be the lack of consideration for the future health of our patients," the letter said. "The downstream health effects … are being massively under-estimated and under-reported. This is an order of magnitude error."
TRUTH COMING OUT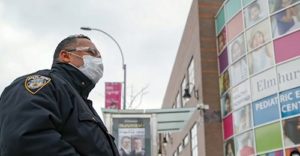 "Doctors raise alarm about health effects of continued coronavirus shutdown: 'Mass casualty incident'"
The truth now is leaking out. The honest doctors are telling the truth. All the corrupt doctors linked to the CDC, FDA, and NIH are showing what they really are. The are sold out to the NWO who want to pull down America!
"More than 600 doctors signed onto a letter sent to President Trump Tuesday pushing him to end the "national shutdown" aimed at slowing the spread of the coronavirus, calling the widespread state orders keeping businesses closed and kids home from school a "mass casualty incident" with "exponentially growing health consequences."
The letter outlines a variety of consequences that the doctors have observed resulting from the coronavirus shutdowns, including patients missing routine checkups that could detect things like heart problems or cancer, increases in substance and alcohol abuse, and increases in financial instability that could lead to "[p]overty and financial uncertainty," which "is closely linked to poor health."

"We are alarmed at what appears to be the lack of consideration for the future health of our patients," the doctors say in their letter. "The downstream health effects … are being massively under-estimated and under-reported. This is an order of magnitude error."
FREE SPEECH IN AMERICA THREATENED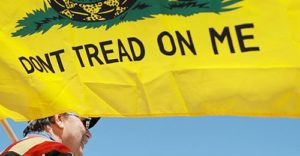 "Free Speech Is COVID's Latest Casualty: Doctors Silenced, Protests Censored, Americans Treated Like 'Children'"
There is an all-out battle taking place right in front of us. We can't let them away our right without an all-out battle.
"After testing 5,000 patients for COVID-19, Dr. Dan Erickson and his colleague concluded California's lockdown policies were creating more damage than the disease in their part of the state.
"Do we need to still shelter in place? Our answer is emphatically no," Erickson said during the press briefing.They suggested only the vulnerable should be quarantined while other Californians go back to work using guidelines like social distancing, wearing masks, and avoiding large crowds."
ALL IS BEING REVEALED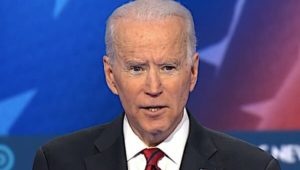 "Ukraine Judge orders Joe Biden listed as alleged perpetrator of crime"
Finally, justice is being brought to bear against Biden and his son!
"A judge in Ukraine has ordered that presumptive Democratic presidential nominee Joe Biden be listed as the alleged perpetrator of a crime in the firing of the state prosecutor who was investigating the company that paid Hunter Biden to serve on its board
John Solomon of Just the News reports District Court Judge S. V. Vovk in Kiev late last month ordered the nation's law-enforcement services formally to list the fired prosecutor, Victor Shokin, as the victim of an alleged crime.According to an official English translation of the ruling obtained by Solomon, the alleged crime was by "the former U.S. vice president."
BIZARRE HARD LEFT RACISM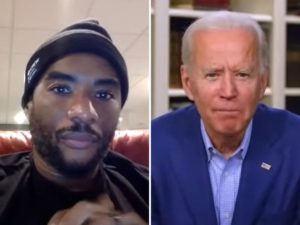 "Joe Biden: 'You Ain't Black' if You Don't Back Me over Trump"
Wow, I guess this takes the cake for racism! A black person is only really back if they vote for a demon-dem! I believe all the hardcore dems think like this. To them, the blacks who vote for President Trump are traitors and part of the deplorables.
"Former Vice President Joe Biden (D) declared Friday morning that if black Americans are unsure whether to support him over President Donald Trump in the November election, "then you ain't black."
Biden made the unsolicited racially-charged remark as he departed his virtual interview with Breakfast Club co-host Charlamagne tha God."If you have a problem figuring out whether you're for me or Trump, then you ain't black," Biden told Charlamagne, not in response to any question, but to the host's statement: "It's a long way until November, we've got more questions."
KILLING THE ELDERLY
MEME: Gov Cuomo in power.
Is he going to get away with killing so many elderly in the nursing homes? He really is a mass murderer, but he is the governor of NY. By his order 4300 coronavirus patients from hospitals were sent into the nursing homes! Untold numbers of the elderly died because of his action. No one is this stupid. He did this premeditated knowing many of the elderly would die of the coronavirus.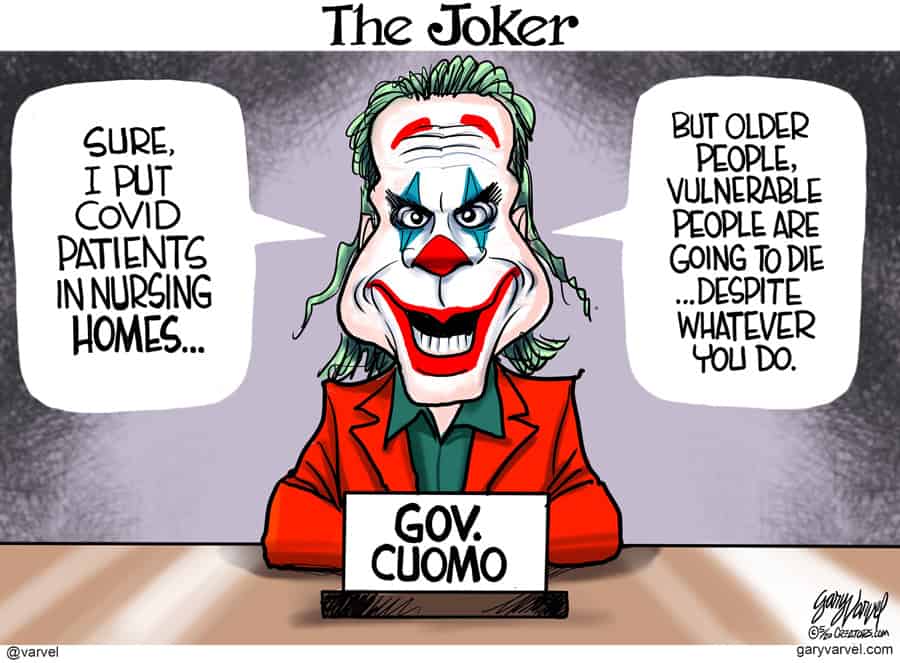 HARD LEFT MURDERING ELDERLY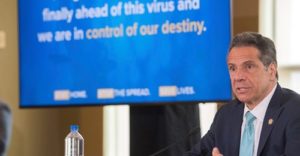 "Over 4,300 virus patients sent to NY nursing homes, AP counts"
Is he just stupid or a murderer by sending the elderly into these homes to die? The reason was to build up the deaths to make the virus worse than was being reported. What he did was a special evil.
"More than 4,300 recovering coronavirus patients were sent to New York's already vulnerable nursing homes under a controversial state directive that was ultimately scrapped amid criticisms it was accelerating the nation's deadliest outbreaks, according to a count by The Associated Press.
AP compiled its own tally to find out how many COVID-19 patients were discharged from hospitals to nursing homes under the March 25 directive after New York's Health Department declined to release its internal survey conducted two weeks ago. It says it is still verifying data that was incomplete.
Whatever the full number, nursing home administrators, residents' advocates and relatives say it has added up to a big and indefensible problem for facilities that even Gov. Andrew Cuomo — the main proponent of the policy — called "the optimum feeding ground for this virus."
ANOTHER MURDERING GOVERNOR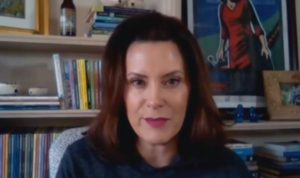 "Governor Whitmer Sent COVID-19 Patients Across the State to 'Regional Hubs' to Spread the Virus — But Kept Patients Out of 1,000 Bed TCF Center in Detroit"
This is a concerted effort by these Democrat governors to spread the virus. It is a power grab to stay in control over the people.
"The TPC Center in Detroit was set up to hold 1,000 coronavirus patients.

It only saw 39 patients in the several weeks it was open for business.Instead of using this center in Detroit, Governor Whitmer's administration set up "regional hubs" to hold coronavirus patients.
And Governor Whitmer sent these coronavirus cases across the state to nursing homes. On April 15, Governor Gretchen Whitmer signed Executive Order 2020-50. The order required nursing homes to care for any current residents who test positive for COVID-19 but aren't sick enough to require hospitalization, in a dedicated area of the facility."
DEMS AND VOTE CHEATING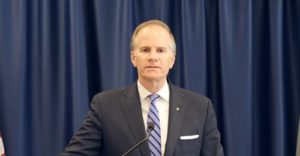 "Philadelphia Judge of Elections Pleads Guilty to Committing Election Fraud To Help Democrats"
This city is the worst for vote corruption. They have perfected it to an art. The voted fraud is widely known throughout Pennsylvania. This case is a good start but there are lots more!
"The U.S. Attorney's Office has unsealed criminal charges against Domenick J. DeMuro, a former Judge of Elections for the 39th Ward, 36th Division in South Philadelphia.
DeMuro has been charged with two counts: first, for conspiring to deprive Philadelphia voters of their civil rights by fraudulently stuffing the ballot boxes for specific Democratic candidates in the 2014, 2015, and 2016 primary elections; and second, for a violation of the Travel Act, which forbids the use of any facility in interstate commerce (here, a cell phone) with the intent to promote certain illegal activity (here, bribery). DeMuro has pled guilty to both of these charges."
Abba Father's International Fellowship
 Keep our pastors in prayer please and pray that they will be able to open their churches soon.(picture is before the virus outbreak in the slums of Nairobi) . We are currently helping our pastors purchase bulk food for believers . In some areas, the believers have been given a choice to become Muslims or starve.)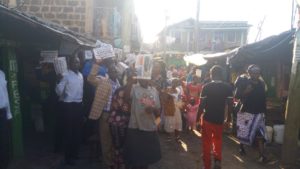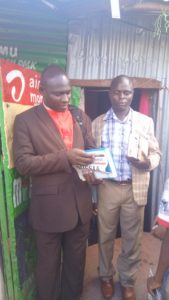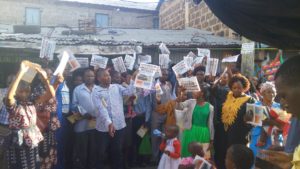 If you like our ministry, please consider making a donation keep us going. May the Holy God of Israel bless you!
Revelation 22:20 He which testifieth these things saith, Surely I come quickly. Amen. Even so, come, Lord Jesus.