Iran says US doesn't dare attack for fear of provoking assault on Israel
Verse of the Day
Jeremiah 49:37

For I will cause Elam

(Iran)

to be dismayed before their enemies, and before them that seek their life: and I will bring evil upon them, even my fierce anger, saith the LORD; and I will send the sword after them, till I have consumed them:
Commentary
This really does look like the real deal heading to war. Iran is boxed in a corner and I think they will fight. This might be God's way to prevent Iran from obtaining nuclear weapons, which they will use against Israel if they obtain them. Elam in the Bible is also Iran or Persia.
May the Holy God of Israel bless and protect you.
Jeremiah 51:20,21 Thou (Israel) art my battle axe and weapons of war: for with thee will I break in pieces the nations, and with thee will I destroy kingdoms; And with thee will I break in pieces the horse and his rider; and with thee will I break in pieces the chariot and his rider;
Middle East War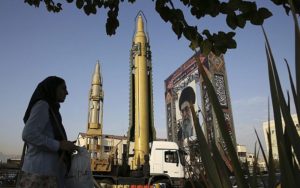 "Iran says US doesn't dare attack for fear of provoking assault on Israel"
See my teaching about Elam in the last days
"A senior Iranian official on Sunday dismissed the US military buildup in the region as psychological warfare, saying that the US will not attack for fear of provoking an Iranian assault on Israel.

"The US military forces' deployment in the Persian Gulf is more of the nature of psychological warfare. They are not ready for a war, specially when Israel is within our range," Iranian Parliament's Vice-Speaker Ali Motahhari said on Sunday, according to the FARS news agency.

In addition to its own missiles, Iranian proxies like Hezbollah in Lebanon and Palestinian Islamic Jihad in the Gaza Strip have hundreds of thousands of rockets aimed at Israel."
Mideast War Update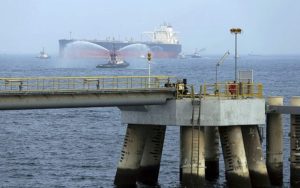 "US issues warning as Saudi Arabia says 2 oil tankers damaged by sabotage attacks" This article is an update about what is happening in the Persian Gulf and Iran.
Revelation 22:20 He which testifieth these things saith, Surely I come quickly. Amen. Even so, come, Lord Jesus.

"Saudi Arabia said Monday two of its oil tankers were sabotaged off the coast of the United Arab Emirates in attacks that caused "significant damage" to the vessels, one of them as it was en route to pick up Saudi oil to take to the US.

Energy Minister Khalid al-Falih's comments came as the US issued a new warning to sailors and the UAE's regional allies condemned the reported sabotage Sunday of four ships off the coast of the port city of Fujairah. The announcement came just hours after Iranian and Lebanese media outlets aired false reports of explosions at the city's port.

Emirati officials have declined to elaborate on the nature of the sabotage or say who might have been responsible. However, the reports come as the US has warned ships that "Iran or its proxies" could be targeting maritime traffic in the region, and as America is deploying an aircraft carrier and B-52 bombers to the Persian Gulf to counter alleged threats from Tehran."
The Future of Europe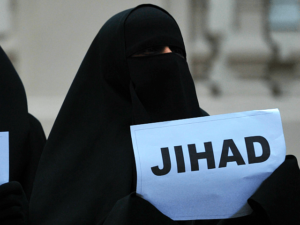 "Salvini Warns of 'Islamic State' If Populists Do Not Win Across Europe"
I think some Europe countries have passed the point of no return, like Sweden. Many others are near the point of no return. This could be Europe's last chance to remain free or succumb to Islam and Sharia law. I don't see Europe stopping the Muslims without bloodshed.
Psalm 9:17 The wicked shall be turned into hell, and all the nations that forget God.

"Mr Salvini announced a large-scale rally would be taking place in Milan next week, which will include representatives from various populist and sovereigntist parties such as French Rassemblement National leader Marine Le Pen. Speaking over the weekend following a meeting in Albenga, Salvini stressed the importance of a populist election victory, newspaper Il Giornale reports.

"Either we save Europe now or we leave our children with an Islamic state based on fear and precariousness. And I want a generation that is free and proud," Salvini said and announced the Milan rally would take place on Saturday in the famous Piazza del Duomo, where Il Giornale claims that up to one hundred thousand people could attend the event."
Hard Left Destroying Humor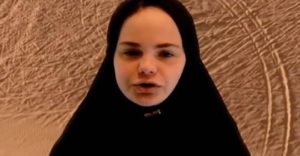 "Buzzfeed Attacks Children Now – Sends Its Trolls to Harass 14-Year-Old Conservative YouTube Star cuz They Don't Like Her Humor" She does have a somewhat of a "potty mouth", but after listening to her, I see why the Hard Left hates her. With real serious humor, she destroys Islam and the Hard Left!
She has a huge following. She packs so much truth into her humor, that my brain went into overload! It is almost too much to take a once!
"On Monday Buzzfeed decided to take aim at a 14-year-old conservative YouTube star because they don't like her message.

"Soph" has nearly a million followers on YouTube. Her quick wit and audacious banter is quickly making her a YouTube star. And Soph is politically incorrect so the soy boys at Buzzfeed hate her. On Monday Buzzfeed's Joseph Bernstein attacked Soph for her potty mouth and conservative beliefs — it offends him."
Pro Life Update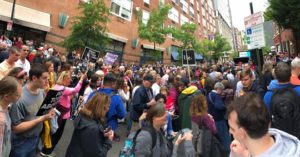 "Hundreds of Pro-Life People Rally to Condemn Democrat Brian Sims for Bullying Pro-Life Women" This is wonderful news and is just what is needed in the face of evil and oppression. We just can't let evil have a free reign without being opposed.
In these types of events, we need to bring the Lord into it through prayer and praise, great things happen when the Lord becomes part of what we are doing.
Exodus 15:3 The LORD is a man of war: the LORD is his name.

"Hundreds of pro-life people gathered outside a Philadelphia Planned Parenthood abortion clinic today to rally in condemnation of Democrat state representative Brian Sims and his behavior. Sims videotaped himself twice in the last three weeks bullying pro-life women and teenagers.

Dozens of people at the "Pro-Life Rally Against Bullying" chanted "resign now"although a couple of Sims supporters appeared with signs supporting him.

Several leading pro-life advocates headlined the rally and called on Sims to apologize for his behavior and to resign his office as a state legislator. Abby Johnson, a former Planned Parenthood abortion center director, along with pro-life advocates Lila Rose, Matt Walsh and others urged Sims to treat pro-life people with respect and dignity."
Pro Life Great News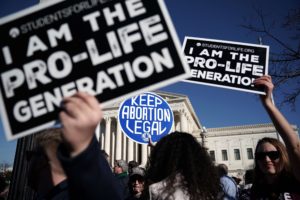 "Anti-abortion bills mount as GOP-led states angle for Supreme Court fight over Roe v. Wade" This is wonderful news that Alabama is outlawing abortion! It is all over when does life begin, which the Supreme Court of Sin never addressed.
It does appear that the Lord is answering all the prayers through the years to overturn Roe v Wade.
The nation clearly is dividing over abortion. The wicked states like Vermont are now heading towards outright infanticide, while others states move to protect the babies in the womb! The battle lines are being drawn.
Psalm 94:20 Shall the throne of iniquity have fellowship with thee, which frameth mischief by a law?

"Alabama, poised to pass the country's toughest limits this week in what would amount to an outright ban on abortion, is just one of two dozen states that have proposed or passed measures to restrict abortion this legislative session, an onslaught abortion rights supporters say is both unprecedented and strategic.

With the new conservative majority cemented on the Supreme Court, many politicians and anti-abortion rights groups see an opportunity to provoke a case that could finally put a dagger through Roe v. Wade, the landmark 1973 decision that legalized abortion nationwide.

"It simply criminalizes abortion," Alabama state Rep. Terri Collins, a Republican, told The Associated Press last month of the proposal she sponsored. "Hopefully, it takes it all the way to the Supreme Court to overturn (Roe v. Wade)."
Abba Father's International Fellowship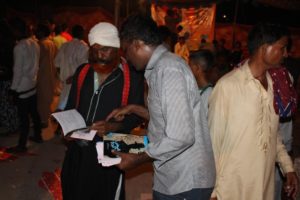 Sharing the Gospel in Pakistan. The material being handed out is my brochures and book, When Sets You Free, which were translated into Urdu!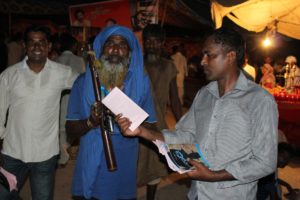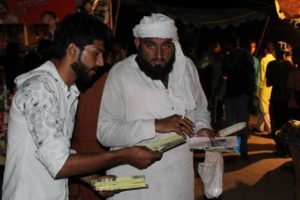 If you like our ministry, please consider making a donation to keep us going. May the Holy God of Israel bless you!
Revelation 22:20 He which testifieth these things saith, Surely I come quickly. Amen. Even so, come, Lord Jesus.