Israel on High Alert for Direct Iranian Attack
Verse of the Day
Jeremiah 51:20 Thou (Israel) art my battle axe and weapons of war: for with thee will I break in pieces the nations, and with thee will I destroy kingdoms;
Commentary
It looks like the war between Israel and Iran already has started. These attacks by Israel are just the opening skirmishes of the war. Iran is driven by Islam to destroy Israel and take Jerusalem. There is no hope for Iran. They are marching to their doom. They mock the Bible, so they will receive all the judgments in the Bible.
The war is allah vs the LORD. It is right on top of us.
May the Holy God of Israel bless and protect you.
Psalm 122:6 Pray for the peace of Jerusalem: they shall prosper that love thee.
Iran vs Israel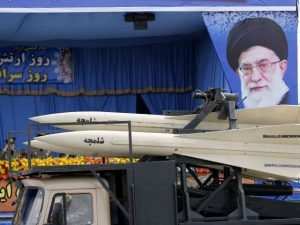 "Israel on High Alert for Direct Iranian Attack"
Zechariah 12:6 In that day will I make the governors of Judah like an hearth of fire among the wood, and like a torch of fire in a sheaf; and they shall devour all the people round about, on the right hand and on the left: and Jerusalem shall be inhabited again in her own place, even in Jerusalem.
 "As Israelis prepare to celebrate the country's 70th anniversary starting at sundown tonight, the Israel Defense Forces are on high alert for the possibility of direct Iranian retaliation for a reported Israeli strike in Syria that targeted an Iran-operated airbase.

In an unusual move, Iran's state-run media admitted that seven of its "soldiers" were killed in the April 9 strike.

Iranian officials have repeatedly vowed retaliation. On Tuesday, Ali Akbar Velayati, a senior advisor to Iran's Ayatollah Ali Khamenei, warned that Israel's "crimes will not remain unanswered." Iranian Foreign Ministry spokesman Bahram Qassemi further stated, "The Israeli regime's aggression against Syria is a breach of this country's national sovereignty and territorial integrity and runs counter to all international regulations and principles."
Iran vs Israel
"Iran puts finishing touches on its 'bridge' to the Golan" This is an interesting article showing how Iran is working in Syria to open a land bridge to Israel for war. Iran wants to move huge amounts of its military and supplies into Syria as a base to launch a massive attack against Israel.
We can clearly see the war coming together, but Iran is about to learn what happens when a Muslim nation comes against God's covenant people Israel.
" In the east of Syria, the so-called race to Abu Kamal between the US-supported Syrian Democratic Forces (SDF) and the forces of Iran, the Assad regime and Russia appears to be close to conclusion – in the latter's favor.

Regime forces moved into the town earlier this month. They were then expelled by an unexpected Islamic State counterattack this week, and have retreated to positions about two kilometers outside of Abu Kamal.

The Islamic State move, however, has the flavor of a last roll of the dice. Clearly, the Sunni jihadis will lose the strategic border town in the days ahead.

The US-supported SDF are covering ground rapidly to the north. But the forward units of the mainly Kurdish force remain about 25 kilometers north of Abu Kamal, in the area of the Kishma oil field. Abu Kamal is the last link in the much-discussed Iranian "land bridge" from the Iraq-Iran border to the Mediterranean Sea and the border with Israel.

Control of the border crossing at al-Qaim/Abu Kamal and of the roads leading west from it will enable the Iran-led regional alliance to transport fighters and weaponry in both directions, according to choice. It will mean that in a future confrontation with Hezbollah, Israel could see its enemies reinforced by supplies and volunteers from among other Iranian clients, in precisely the way that took place with such effect in the Syrian war."
Israel vs Russia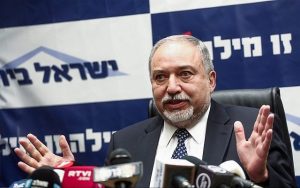 "Israel won't accept Russian curbs on its activity in Syri I have a feeling that the all-out war in the Middle East has begun. Israel has made the decision to take on Iran in Syria. At this point, Iran is weak and Israel is going to use every opportunity to attack Iranian positions. There is no doubt that if needed Israel will send its army into Syria to destroy the Iranian army. This is now a powder keg with Russia sitting right in the middle of it.
Iran's only chance is to coordinate an attack on Israel with Hamas, Syria and Hezbollah. Watch for a possible coordinated attack on May 14 on the 70th anniversary of Israel. Hamas has already declared the attack with a march on Jerusalem! No matter what this confederacy does, they will not destroy Israel. They will meet their doom at Jerusalem.
Zechariah 12:6 In that day will I make the governors of Judah like an hearth of fire among the wood, and like a torch of fire in a sheaf; and they shall devour all the people round about, on the right hand and on the left: and Jerusalem shall be inhabited again in her own place, even in Jerusalem.

"Defense Minister Avigdor Liberman said Monday that Israel will not allow Russia to impose restrictions on its activities in Syria.

In an interview with the Walla news site, Liberman refused to confirm that Israel was responsible for a strike on Iranian forces at a Syrian air base last week, despite an unnamed senior military source having told The New York Times that the Jewish state was behind it.

"We have to do our job," Liberman said, adding that "all options are on the table." "We will not allow Iranian consolidation in Syria. We won't allow any restriction when it comes to Israel's security interests," he continued.

At the same time, the defense minister asserted that Israel had succeeded in averting "direct friction" with Moscow and that the two countries were in constant contact, "which has proven itself." "We don't meddle in Syria's internal affairs and don't try to fix the world," the defense minister added. "We only deal with Israel's security and the Russians understand this very well."
World War 3: USA vs Russia

"US Tanks In Europe Get Invisible Futuristic Missile Shield To Counter Russian Threat" This article shows astounding advance of high tech and WW3 is going to be truly a high tech war.
"Known as Trophy, this is the world's first and only fully operational Active Protection System and Hostile Fire Detection System for armored vehicles. This cutting-edge technology will provide M1 Abrams tanks with 360-degree security from all threats, as advanced algorithms are continually detecting, locating, and neutralizing anti-tank threats on the battlefield.

We even noted that the Trophy system was tested thoroughly on select M1A2 tanks in Europe and the Middle East. With much of the testing classified, there were still several unanswered questions surrounding what region(s) of the world the upgrades would go.

However, in a new report on Thursday, the United States Army has decided to deploy the missile shields for M1 Abrams tanks to Europe "as part of a sweeping effort to better arm its Armored Brigade Combat Teams and counter Russian threats in the region," said Warrior Maven, as quoted by Fox News.

"Not only will we be fielding one set of Trophy on Abrams tanks to Europe, but also three other brigades," Maj. Gen. John Ferrari, Director, Program Analysis and Evaluation, G-8, told Warrior Maven in an interview. "The weapons plus-up for Europe-bound Active Protection System is woven into the 2019 budget request," he added."
Day of Noah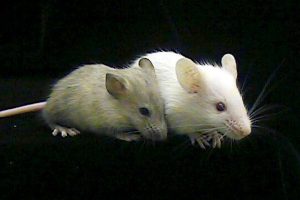 "Miniature human brain implants survive, grow inside mice for months"What they created is called a chimera. This is a mix of two different species. This forbidden by God because his command is everything is reproduce after its own kind.
This is man attacking God's creation, and now man is playing God. The insane scientist will tamper man; there is no doubt to this.
This tells us that the time of end and the Second Coming of Jesus Christ is drawing close. At Christ's coming, he will totally destroy this evil system.
Genesis 1:24 And God said, Let the earth bring forth the living creature after his kind, cattle, and creeping thing, and beast of the earth after his kind: and it was so.

"Miniature human brains, or human brain organoids, can survive and grow after being implanted in the skulls of mice. It's the first time human cerebral organoids have been installed inside another species.

Researchers describe the breakthrough in a new paper published Monday in the journal Nature Biotechnology. Scientists grew the pea-sized brains from stem cells and then placed them inside the skulls of mice. Researchers removed a small amount of tissue to make room for the miniature brains. Tiny, transparent windows in the skulls of the test mice allowed scientists to keep tabs on the brain implants — the organoids were also designed to express a green fluorescent protein, causing them to glow inside the mice skulls."
Hard Left: Attack on 2nd Amendment
"Rep. Rokita Pushes to End Citibank's Federal Contract After Finance Giant Pushes Corporate Gun Control"The direct cause of the American Revolution was the British moved to disarm the Patriots weapons. This act ignited the revolution.
If the second revolution starts, it also may be over guns. This is a hot button issue and Americans will fight to keep their weapons. The bottom line is we don't trust the federal government and as I follow what is going on in Washington, we need the Second Amendment now more than ever.
US Constitution: "A well regulated Militia, being necessary to the security of a free State, the right of the people to keep and bear Arms, shall not be infringed."
State of Pennsylvania, Article I, section 21: "The right of the citizens to bear arms in defense of themselves and the State shall not be questioned."
"Rep. Todd Rokita (R-IN) is pushing to end Citibank's federal contract after the finance giant adopted new gun policies that do not respect the Second Amendment. Citibank currently enjoys a $700 billion contract with the General Services Administration (GSA), and Rokita is seeking to have that contract terminated.

Rokita sent a letter to GSA administrator Emily W. Murphy, in which he pointed to Citibank's new policy mandating that financial customers in the firearms sector refuse to sell "high capacity" magazines and bump stocks, and also refuse to sell long guns to any one under 21, although federal law allows sales to customers age 18 and up."
Hard Left: Shutting Down Freedoms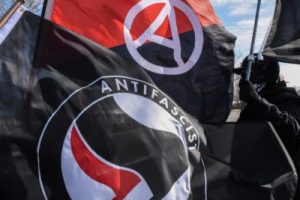 "Axis of Evil: Terrorist Group Antifa and the SPLC Successfully Shut Down Four Counter-Terror Conferences" The battle for freedom in America is real. If it continues on this present course, this battle will be taken you. Now is the time to fight while the Hard Left is still weak. The stronger they get, the harder it is to defeat them.
"Antifa groups used information from the Southern Poverty Law Center to successfully shut down four conferences on the threat of Islam scheduled in Wisconsin and Minnesota last weekend.

The hotels slated for the events were flooded with threatening calls, and the organizers voluntarily canceled one of the events following numerous warnings that it would not be safe. A fifth conference in Des Moines, Iowa carried on in defiance, despite leftists showing up to disrupt the proceedings.

The conferences were hosted by Worldview Weekend, a conservative Christian organization that produces radio and TV shows and sponsors events nationwide. The SPLC posted the locations for these venues, after which Antifa groups urged their members through social media to attend events and swamp the venues with threatening calls and messages.

According to Worldview CEO Brannon Howse, a state trooper even visited the Minneapolis hotel where an event was planned for Sunday. He said the police were concerned about conference security and the organizer should add more police. With the financial losses from other canceled events, Howse said they could not afford to provide more security than those already hired, and cancelled that last event out of safety concerns."
HEALTH NEWS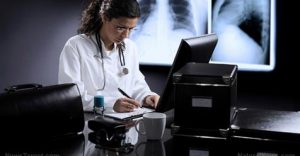 "Vitamin D is so important researchers worry about ethics of limiting supplementation to perform research trials" The article shows the importance of Vitamin D for your health.
" In case you needed any more proof of how essential vitamin D is to good health, researchers have warned that placebo-controlled trials that involve limiting some people's intake of the all-star nutrient could be considered unethical. This presents a serious quandary for researchers. Demonstrating the efficacy of vitamin D in studies is essential for boosting awareness and acceptance of its treatment effects, but the very design of many studies could cause some patients to miss out on the vitamins they need.

Writing in the journal Nutrients, George Washington University School of Medicine and Health Sciences Integrative Medicine Program Director Dr. Leigh Frame outlined just what could happen if a person known to be deficient in vitamin D was denied it. The potential problems include poor short-term or long-term bone health and a higher risk of chronic disease, cancer, autoimmunity, infection and mental illness."
Britain Under Sharia Law (video)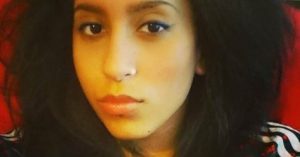 "British police refuse to investigate death threats to Islam critic because they claim she is "inciting hatred" Britain is willfully submitting to Islam. They love Islam and Muslims, but despise Christians.
It is amazing to see Britain submit to Islam of its own free will.
 "Yet more disquieting evidence that the first priority of police in Britain is now enforcing Sharia blasphemy laws.
Jonaya Fenessa English explains in this video that she never speaks about Muslims, only about Islam, and never calls for violence. But that is not enough: that is also true of Pamela Geller and me, and we were banned from Britain. Any criticism of Islam, no matter how mild, no matter how accurate, is now out of bounds in Britain.
At one point in this video, Jonaya shows an email where she asked police: "You have literally just told me that I might get in trouble for criticising Islam but you're not going to investigate a terrorist because of freedom of speech…that is actually stunning."
No one in particular is paying any attention, but the darkness of totalitarianism is descending upon Britain with astonishing rapidity."
Revelation 22:20 He which testifieth these things saith, Surely I come quickly. Amen. Even so, come, Lord Jesus.