It Will Be Ugly… Rolling Thunder Chief Predicts if Democrats Impeach Trump Bikers Will Descend on DC
Verse of the Day
Proverbs 1:23 Turn you at my reproof: behold, I will pour out my spirit unto you, I will make known my words unto you.
Commentary
All We-the-People need is leadership to send massive amounts of people to DC to stop these demon-dems from destroying our beloved America. This is a fight for the survival of America as we know it from the Communists and Jihadists. They are trying to pull this coup off before our eyes. This is now getting very close to the second American civil war. We did nothing to them, but they can't stand President Trump and we who support him.
I've been pleading for people to pray for revival for survival which means an outpouring of the Holy Spirit to bind the sin of America and for God to send his blessings upon nation. If there is no prayer, then there will be no revival for survival, and we will face the horrors of a civil war. And, America as you have known it will end.
May the Holy God of Israel bless and protect you.
Isaiah 9:7  Of the increase of his government and peace there shall be no end, upon the throne of David, and upon his kingdom, to order it, and to establish it with judgment and with justice from henceforth even for ever. The zeal of the LORD of hosts will perform this. 
We the People vs the Dem Deep State Left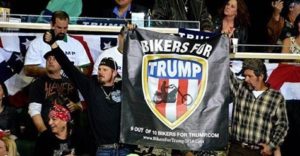 "It Will Be Ugly… Rolling Thunder Chief Predicts if Democrats Impeach Trump Bikers Will Descend on DC"

"Democrats think they can impeach President Donald Trump for asking the Ukrainian President about The Biden Crime Family's criminal activity in Ukraine. They think Americans will let them get away with this.
It Will Be Ugly
Democrats think they can impeach President Donald Trump for asking the Ukrainian President about The Biden Crime Family's criminal activity in Ukraine. They think Americans will let them get away with this. This will not end well for Democrats. A majority of Americans don't appreciate Marxists and liars."
 In Defense of the President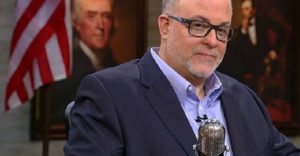 "Mark Levin Hammers FNC's Ed Henry over Allegation of Trump 'Illegal' Behavior During Call with Ukraine President" Levin did an excellent job in defending President Trump from the nonsense claimed against him. This is going to get ugly because the President is not going to roll over on this.
Psalm 37:12-14 The wicked plotteth against the just, and gnasheth upon him with his teeth. The Lord shall laugh at him: for he seeth that his day is coming. The wicked have drawn out the sword, and have bent their bow, to cast down the poor and needy, and to slay such as be of upright conversation.
Psalm 37:15-17 Their sword shall enter into their own heart, and their bows shall be broken. A little that a righteous man hath is better than the riches of many wicked. For the arms of the wicked shall be broken: but the LORD upholdeth the righteous.

"Conservative radio host Mark Levin, the author of "Unfreedom of the Press," defended President Donald Trump against a whistleblower complaint on Sunday's broadcast of Fox News Channel's "Fox & Friends." The interview got heated when co-Host Ed Henry asked if Trump did anything "illegal" during his call with Ukraine President Volodymyr Zelensky.

Levin responded, "What crime was violated? It's not illegal. The question is whether Biden did something illegal. The president didn't do anything illegal. You know how I know? Because Nancy Pelosi's been on every tv show and she can't cite one section of the United States code where it's illegal. My question is, why is Joe Biden above the law? Why is his son above the law? Where is Hunter Biden today? Where is the media? Don't they want to know? Don't they want to know if the leading contender for the Democrat nomination is a crook and if his son is a crook?"
Ukrainian Scandal Getting Deeper with the Dems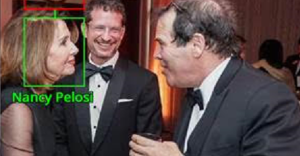 "BREAKING UPDATE: Speaker  Pelosi and Adam Schiff  Connected to Prominent Ukrainian Arms Dealer – PHOTOS" The dems are connected to this Ukraine arms dealer. He fund raises for them, and no wonder they want to stop Trump from getting too close. Remember, Biden's pressure against the Ukraine was selling them arms! He used this to stop the investigation of his son.
The dems are connected to this Ukraine arms dealer. He fund raises for them, and no wonder they want to stop Trump from getting too close. Remember, Biden's pressure against the Ukrainian was selling them arms!
"Corruption runs deep in the Deep State! No wonder the Democrat House wants to get rid of President Trump now. Speaker Pelosi and Democrat Rep. Adam Schiff are both connected to a Ukrainian arms dealer. This is why they lie in front of the nation. They are afraid of their own deeds being uncovered!

As reported this morning, Adam Schiff leads the House Intelligence Committee and this past week he oversaw the Intel Committee where he attempted to align President Trump with some 'trumped' up allegations concerning his phone call with the President of the Ukraine."
The Dark Workings of the Deep State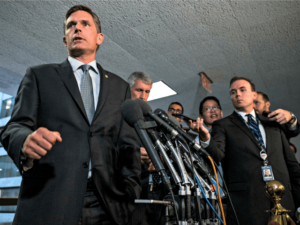 "Intelligence Community Secretly Eliminated Requirement Whistleblowers Have Direct Knowledge of Alleged Wrongdoing" We all just got a good look at how the CIA is controlled by the deep state. This is a dangerous organization which is behind this coup attempt against President Trump. It is just like a government operating separately within the government.
We now are seeing just how corrupt and dangerous these intelligence agencies are!!! God is flushing them out into the light, and now it is up to us to pray and stand against them.
Who knows what damage these agencies have done in the past and maybe ongoing beside the coup attempt?
Luke 12:3 Therefore whatsoever ye have spoken in darkness shall be heard in the light; and that which ye have spoken in the ear in closets shall be proclaimed upon the housetops.

"The intelligence community between May 2018 and August 2019 secretly eliminated a requirement that whistleblowers provide direct, first-hand knowledge of alleged wrongdoings, according to a bombshell report on Friday by The Federalist.

The report by The Federalist's Sean Davis raises questions about the intelligence community's role amid a whistleblower complaint submitted against President Trump in August 2019, alleging he acted improperly when asking the president of Ukraine to assist in investigations into the origins of the Russia collusion allegations and alleged wrongdoing by Joe Biden's son Hunter Biden."
 Hard Left Trying to Destroy Our Heritage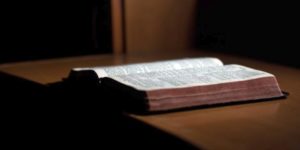 "WWII vet's Bible at center of fight at VA" We must stand and fight them at every time our heritage is under attack. This is a real cultural war.
"A prominent religious-rights legal team is defending the Veterans Administration's placement of a Bible on a "Missing Man Table" at the Manchester Veterans Affairs Medical Center.

First Liberty Institute is representing members of the Northeast POW/MIA Network in a lawsuit filed by anti-religion interests over the display.

"Our clients, who are all patriots from the New England area, sacrificed too much for this country to let some activists from thousands of miles away bully them," said Michael Berry, director of Military Affairs and chief of staff for First Liberty Institute. "The Supreme Court recently upheld the constitutionality of religious displays with historic roots such as those commonly found in VA facilities. First Liberty will fight alongside the VA to make sure the Bible stays."
Prophecy Update
Week's Review of Prophetic Events and coming of Jesus Christ 9/229/19
Dr John , Dave and Greg discus this weeks news headlines in light of Bible prophecy every Sunday night at 9:00 PM EST.
https://youtu.be/XOs3Ka3Clr0
Abba Father's International Fellowship
(These are pictures are about a pastor in India who takes the broken hearted message tracks and books into Sri Lanka and won many Buddhists to Christ.)
Dear chaplain. Greetings in Jesus name, thank you for your prayers and support for Sri Lanka mission to carry good news of Luke 4:18 for broken hearted souls. It's amazing that God's healing power healing thousands of people's from curses, bondage, drug addicts, witchcraft, kidney failure,blood issues and demon possess. Thank the Lord for the open door to reach the people.
I send some the pictures of some churches was attacked by anti elements, some of the pastor in new villages trying to built small worship center for new souls . Kindly keep on prayer for.some the text already send by Skype. Thanks.

Yours in His Harvest
Bp. R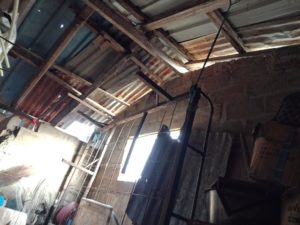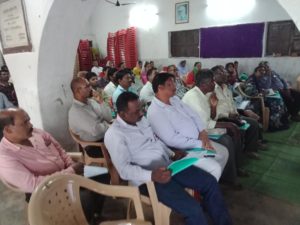 If you like our ministry, please consider making a donation to keep us going. May the Holy God of Israel bless you!
Revelation 22:20 He which testifieth these things saith, Surely I come quickly.Amen. Even so, come, Lord Jesus.