Jerusalem Mufti: Temple Mount 'A Holy Place for Muslims Only'
Verse of the Day
Zechariah 12:3  And in that day will I make Jerusalem a burdensome stone for all people: all that burden themselves with it shall be cut in pieces, though all the people of the earth be gathered together against it.
Commentary
All of a sudden trouble flared up on the Temple Mount. This is the flashpoint for the all-out war between Israel and the surrounding Muslim nations. In fact, it is possible this war could get so serious that millions of Muslims from all of their nations might join this fight.
In the end, if a billion Muslims attack Jerusalem, they all are going to die. I believe that God is going to break the back of Islam over Jerusalem. When God is finished with the Muslims over Jerusalem, they will be so crushed that Islam no longer will be a viable religion. The Lord is going to crush the Muslims in a violent bloodbath that will shake the world.
May the Holy God of Israel bless and protect you
Revelation 21:1,2 And I saw a new heaven and a new earth: for the first heaven and the first earth were passed away; and there was no more sea. And I John saw the holy city, new Jerusalem, coming down from God out of heaven, prepared as a bride adorned for her husband.
Jerusalem
Jerusalem Mufti: Temple Mount 'A Holy Place for Muslims Only' 07/18/19 
"The Temple Mount is "a holy place for Muslims only, and no one but the Muslims have any religious or historical right there," Muhammad Ahmad Hussein, the Grand Mufti of Jerusalem, told Breitbart News in an exclusive interview.
The Temple Mount is Judaism's holiest site and is considered holy in Islam.
Hussein, who was appointed to his position by Palestinian Authority President Mahmoud Abbas, accused Israel of using a deadly Palestinian terrorist attack at the Mount last Friday as an excuse to "intensify the process of Judaization of Jerusalem and of the al-Aqsa Mosque."
He claimed Israel was doing so by installing metal detectors at the entrances to the Mount. Israel's new security measures were put into place as a direct response to the Palestinian terrorist attack last Friday in which three assailants somehow smuggled weapons onto the site and murdered two Israeli police officers guarding an entrance to the compound."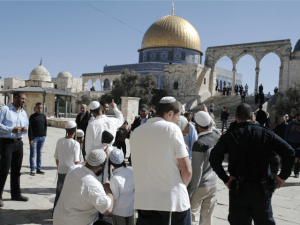 In a First, Jews Ascend Temple Mount Without Muslim Supervision 07/18/17   The events surrounding the Temple Mount keep escalating. Now the Jews are challenging the Muslims and going directly on the Mount without Muslim supervision! Wow! If events keep accelerating like we are witnessing, this has the potential of being very, very explosive!
Zechariah 12:6  In that day will I make the governors of Judah like an hearth of fire among the wood, and like a torch of fire in a sheaf; and they shall devour all the people round about, on the right hand and on the left: and Jerusalem shall be inhabited again in her own place, even in Jerusalem.
"For the first time in decades, Jews ascended the Temple Mount on Monday and prayed without fear of being arrested by Muslim religious authority officials who have kept away from the site in protest over the metal detectors installed after Friday's terror attack.
Police granted Jewish and other non-Muslim visitors permission to visit the holy site three days after Arab-Israeli gunmen attacked a group of policemen, killing two.
Officials from the Jordanian Islamic Waqf that administers the site and the Al-Aqsa mosque within have refused to ascend the Mount and urged other Muslims to stay away to protest the metal detectors that Israel installed at the entrance since the site's reopening on Sunday.
Jews took advantage of the lack of Waqf officials and recited the mourner's Kaddish for the murdered Druze police officers at the site.
Jews are banned from praying at the Temple Mount – Judaism's holiest site – in accordance with the status quo that was established following Israel's capture of the site in 1967. In April, Jewish visitors were arrested by Muslim officials for openly praying at the flashpoint site."
Turkey: Erdogan's Obsession to Take Jerusalem 07/18/17  Erdogan has made it very clear that he wants to rule over Jerusalem. He wants to recreate the Ottoman Empire and lead Islam against the infidels. Notice how Jerusalem and the Temple Mount are the focus of his attention. Jerusalem will be the doom of Turkey and of Islam.
Zechariah 12:2  Behold, I will make Jerusalem a cup of trembling unto all the people round about, when they shall be in the siege both against Judah and against Jerusalem.

"Less than a year ago, Turkey and Israel agreed to end their six-year-long diplomatic stand-off and officially "normalized" their relations. They appointed ambassadors Kemal Okem to Israel and Eitan Na'eh to Turkey, two prominent career diplomats, who, since then, have been struggling actually to normalize formally normalized ties. As some observers, including your humble correspondent, cautioned in 2016:
"Erdogan had pragmatically agreed to shake hands with Israel, but his ideological hostility to the Jewish state and his ideological love affair with Hamas have not disappeared; so the Turkish-Israeli 'peace' would not be easy to sustain".
Only half a year into the "normalized charter" Erdogan in May pledged that his government would work with the Palestinian people to guard against the "Judiazation of Jerusalem." This may be vintage Erdogan. The Turkish president's promise was not too different from a call for a struggle to guard against the "Catholicization of the Vatican."
Israel/ The Coming Middle East War
Prepare the world for Hezbollah's next war 07/18/17  This is an update about the coming war between Israel and Hezbollah.
Zechariah 12:8  In that day shall the LORD defend the inhabitants of Jerusalem; and he that is feeble among them at that day shall be as David; and the house of David shall be as God, as the angel of the LORD before them.

"There is very little doubt that there will be another military conflict between Israel and Hezbollah, the only question is what will trigger it and when.
Hezbollah is Iran's proxy, designated as a terrorist organization by the US, the EU, the Arab League, the Gulf Cooperation Council (GCC), Israel, Canada, Australia and others. The very reason for Hezbollah's existence is to give Iran – an apocalyptic radical Islamic regime – a way to directly attack Israel, something its leader, Ayatollah Khamenei, believes is "obligatory and necessary for Muslims."
Iran invests around $100 million a year in Hezbollah, which has enabled it to become the dominant political and military force in Lebanon with a sophisticated militia that more closely resembles a national army than a terrorist organization. It has an estimated 150,000 rockets, which is significantly more than all 29 NATO countries combined, with the exception of the US. To believe that Iran would not use this "investment" to its full potential is simply not realistic. While Iran has mobilized Hezbollah to prop up its client Bashar Assad in Syria, the original and main purpose has always been to use it as a weapon against the Jewish state."
Ya'alon: Israel will destroy Lebanon's infrastructure in next war 07/18/17  According to the prophet Obadiah, Lebanon will cease to exist after a war with Israel. I believe this coming war is that event. Israel has warned Lebanon many times not to support Hezbollah, but the nation fully supports it. Lebanon does not survive this coming war, and most of it is absorbed by Israel.
Zechariah 12:9  And it shall come to pass in that day, that I will seek to destroy all the nations that come against Jerusalem.

"Former defense minister Moshe Ya'alon said Sunday to a Saudi news website that the decisions in Lebanon are made by the Iranian supreme leader, Ali Khameini, and not by Hezbollah leader Hassan Nasrallah.
In the interview on the London-based "Elaph," Ya'alon pointed to Iran as governing the actions of Hezbollah, its proxy group in Lebanon, and the possible implications for Israel.
"There is no nation called Lebanon, the decisions are made by Iran and not by the president or Nasrallah," Ya'alon said. "If Khamenei wants war, then Lebanon will go to war, and every Lebanese [person] will suffer from the next war because all infrastructure will be destroyed."
Regarding weapons manufacturers in Lebanon that were built by Iran, the former minister said, "I am sorry that the matter arose in the media before their destruction."
Israeli officials have said that since the Second Lebanon War in 2006 Hezbollah has taken deeper control of the country and that Lebanon is now more directly supporting Hezbollah's military efforts."
Islam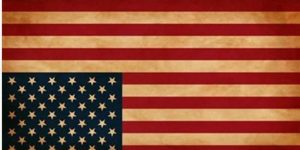 Why Da'wah Before Jihad? (Da'wah means Islamization) 07/18/19  This is a great article, and if you want to understand how Islam takes over a nation, read this. It is laid out so it is very easy to understand. It is extremely frustrating for me to see all of this as it is unfolding before our eyes and yet not be able to stop it. The advancement of Islam is the Lord's judgment on wicked nations who mock and reject him.
We know what the end is. All we can do is to warn, because this is not going end well. I believe it is going to end in an unimaginable bloodbath, but as I understand the prophecies about the Last Days, Islam is going to be broken. In the process, millions are going to die.
Romans 13:12  The night is far spent, the day is at hand: let us therefore cast off the works of darkness, and let us put on the armour of light.

"Where Jihad operates to terrorize and aims to subject, Da'wah aims to deceive and paves the way to Islamize. The Da'wah strategy of conversion works successfully in poor neighborhoods, among blacks and Hispanics, especially among the angry and the alienated in jail. Another strategy is to Islamize Christian and Jewish women by marriage, and through promoting the Islamic law of marrying four women. A documentary film, 'New Muslim Call,' produced by Jenifer Taylor, exposes the phenomenon of pervasive conversion among Hispanic communities in the US.
The call to proselytize has become central in contemporary Islamic politics. Muslim Internet sites play the most important role in the conversion project. Clerics understand that the Internet is a crucial arena in the fight for the souls and minds of the infidels.
Muslim attitudes towards non-Muslims are exemplified by the declaration of Abdallah, King of Saudi Arabia, in August 2008:
"We do not need democracy; we do not need political parties; we do not need Western human rights, and we do not need their freedom of speech. What we need is the Qur'an. It regulates our life perfectly. It is the best legislation in the history of mankind; it is the word of Allah. There is nothing better than Allah's law. Only Islam must be dominant."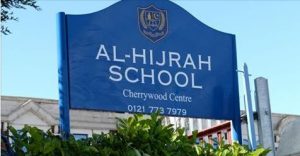 UK's 1st State-Funded Muslim School Taken Over by Gov After Pro-Rape Books Found 07/19/17  This is real Islam, teaching that wives can be beaten and that martial rape is permissible. There is no doubt that the Muslims teach this to their children in America. This is real Islam.
Ephesians 5:25  Husbands, love your wives, even as Christ also loved the church, and gave himself for it;

"England's first state-funded Muslim secondary schools – that segregated boys and girls and had books promoting domestic violence and marital rape – is to be taken over by the Government.
The Al-Hijrah School in Birmingham, which became state-funded in 2001, was put into special measures last summer after the pro-rape texts were found in the institution's library and a child died from an allergic reaction.
In a report published in May, the inspector Ofsted also identified bullying, said the playground was chaotic, teaching was poor, pupils were not safe and some staff did not know what to do in medical emergencies. The school was given an "inadequate" judgment, the lowest ranking."
Christianity
Christian Leaders, Please Speak the Truth about Homosexuality Plainly and with Love 07/19/17  This is a great article. The author wrote great truth about the nation being turned into Sodom, while the church is on the sidelines watching what is happening.
Jude 1:7  Even as Sodom and Gomorrha, and the cities about them in like manner, giving themselves over to fornication, and going after strange flesh, are set forth for an example, suffering the vengeance of eternal fire.

"At this critical time in history, we've got no business dancing around these life-and-death issues, issues which affect people we love. We've got no business playing games with words, trying to be so subtle that no one understand us, working so hard not to offend that we fail to warn and save. We've got no business being unclear when God's Word is so clear, and we've got no business calling ourselves representatives of Jesus when our hearts don't flow with His love.
Just consider what's happening in our society today.
Drag queens are reading stories to our two-year-old children in libraries.
Kindergarteners are learning about being trans.
Middle-schoolers are encouraged to come out as gay without their parents knowing. College students have to share their PGPs (Preferred Gender Pronouns) at the start of each semester (as in, "I'm Shannon, and my preferred gender pronouns are ze and zir.").
Business colleagues have lost their livelihoods because they could not in good conscience participate in a same-sex "wedding."
And we're afraid to be direct and clear because we don't want to offend someone? How is that strategy working?"
Science: Fire from Heaven
Navy Laser Weapon Can Hit Missiles at Speed of Light 07/19/17  Could these laser weapons fulfill Revelation 13?
Revelation 13:13  And he doeth great wonders, so that he maketh fire come down from heaven on the earth in the sight of men,

"The U.S. Navy already has deployed lasers that can take out land- and air-based targets, and is developing second-generation weapons to hit missiles at the speed of light.
The LaWS, or Laser Weapons System, is being used onboard the USS Ponce amphibious transport ship and can take down a drone aircraft like the ones heavily used by Iran, North Korea, China, Russia and others.
"It is more precise than a bullet," Captain Christopher Wells told CNN. "It's not a niche weapon system like some other weapons that we have throughout the military where it's only good against air contacts, or it's only good against surface targets, or it's only good against, you know, ground-based targets — in this case this is a very versatile weapon, it can be used against a variety of targets."
The laser beam is invisible to the human eye, makes no sound, and travels at the speed of light, making it unnecessary to lead its target."
Revelation 11:1  And there was given me a reed like unto a rod: and the angel stood, saying, Rise, and measure the temple of God, and the altar, and them that worship therein.