Jewish Author: Christians Face Danger in America
Verse of the Day
Ezekiel 33:2 Son of man, speak to the children of thy people, and say unto them, When I bring the sword upon a land, if the people of the land take a man of their coasts, and set him for their watchman: (3) If when he seeth the sword come upon the land, he blow the trumpet, and warn the people; (4) Then whosoever heareth the sound of the trumpet, and taketh not warning; if the sword come, and take him away, his blood shall be upon his own head.
Commentary
Horowitz is issuing a clarion call like a watchman on the wall, to Christians in America. He is reinforcing what I have been saying for decades. The Hard Left reprobates hate God; therefore, they loath and hate us. They hate us in same way the Nazis hated the Jews, and when they can, they will act on this hate. These are dangerous people, who are now infesting the demon-dem party. Their insane hatred is out in the open for all to see.
Right now, President Trump can shield us from them, but a demon-dem president would bring us directly in conflict with hell.
We need revival for survival and right now!
May the Holy God of Israel bless and protect you.
Proverbs 1:23 Turn you at my reproof: behold, I will pour out my spirit unto you, I will make known my words unto you.
Hard Left vs Christians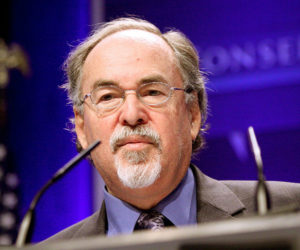 "Jewish Author: Christians Face Danger in America"
"A New York Times bestselling author is warning that Christians are in real danger of persecution — in America. And this warning comes from a surprising source, a prominent secular Jew.

David Horowitz argues in his new book "Dark Agenda: The War to Destroy Christian America," that secularists and leftists want to turn the nation into a godless, heathen society where religion has absolutely no role.

"The war on Christianity is real, and it's right on our doorstep," Horowitz says.

In an exclusive interview with Newsmax magazine, Horowitz details the perils facing our nation's religious freedoms and the efforts by conservatives of all faiths to save them."
Dems and Real Islam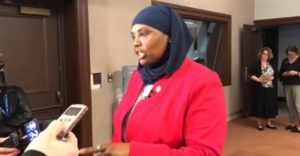 "Muslim State Rep. Calls GOP Lawmaker's in House Christian Prayer "Islamophobic" – Demands Censure (VIDEO)" This is a followup to an article I already posted. The Dems and the Muslim are still pushing to try and punish the Representative for praying in the name of Jesus.
Please call Rep Stephanie Borowicz to encourage her
Office: (570) 748-5480. (717) 772-9925
Fax: (570) 893-1152. (717) 782-2981
The opposing Muslim is: Movita Johnson-Harrell. There is no contact information available.
Psalm 33:12 Blessed is the nation whose God is the LORD; and the people whom he hath chosen for his own inheritance.

"Democrats in the Pennsylvania General Assembly are attacking a Christian GOP lawmaker who prayed to "Jesus" before the swearing-in of a fellow Muslim State Rep. as "blatantly Islamophobic."

On Monday, a member of the Pennsylvania House offered a prayer before the swearing-in of the chamber's first Muslim woman, Movita Johnson-Harrell.

Republican State Rep. Stephanie Borowicz praised Jesus about a dozen time during her prayer and thanked God that President Trump "stands besides Israel." — this triggered the Muslim lawmaker and other Democrats in attendance.

Rep. Borowicz delivered the prayer shortly before Movita Johnson-Harrell, a Muslim woman elected to the Pennsylvania General Assembly — was sworn in.

Borowicz's Christian prayer 'offended' the Muslim lawmaker and her guests – but Movita Johnson-Harrell is allowed to wear a hijab which is an outward profession of compliance to Sharia law and Americans are supposed to bow to her requests."
Christian Prayer Shakes PA Government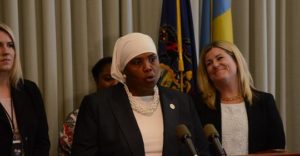 "The Pa. House's first Muslim woman spent her first day addressing 'offensive' invocation" This is a must read about how the demon-dems had a meltdown when a real believing Pa House of Representatives prayed in the name of Jesus.
This is wonderful that we have some real believers in the legislature! Make sure you listen to her prayer.
John 14:13 And whatsoever ye shall ask in my name, that will I do, that the Father may be glorified in the Son.

"The state House swore in its first-ever Muslim woman on Monday. Movita Johnson-Harrell won her Philadelphia seat in a special election earlier this month. A mother and grandmother, she arrived in Harrisburg with 55 guests, more than half of whom she said were fellow Muslims. But she said her first day in office was marred by an "offensive" invocation before her induction.

Freshman Representative Stephanie Borowicz, a Clinton County Republican, was tapped to give the opening remarks the day of Johnson-Harrell's swearing-in. In under two minutes, Borowicz, a Christian, mentioned Jesus 13 times and praised President Donald Trump for his unequivocal support of Israel.

"God forgive us," she said to her assembled colleagues. "Jesus, we've lost sight of you. We've forgotten you God, and our country. And we're asking you to forgive us, Jesus." Toward the end of the representative's remarks, at least one member on the chamber floor could be heard shouting objections. House Speaker Mike Turzai nudged Borowicz on the shoulder, and she wrapped things up with a quick "in Jesus' name, amen."
Pro Life News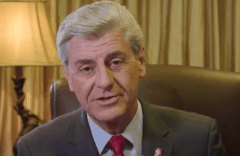 "MS Gov. Signs Heartbeat Bill: 'We Will All Answer to the Good Lord One Day'"
This governor has the fear of God in him and did the right thing to protect the babies. It obvious that the Governor of New York has a murdering spirit in him when he approved infanticide and cheered while he was doing it!
Proverbs 6:16-18 These six things doth the LORD hate: yea, seven are an abomination unto him: A proud look, a lying tongue, and hands that shed innocent blood, An heart that deviseth wicked imaginations, feet that be swift in running to mischief,

"Phil Bryant, the Republican governor of Mississippi, signed a bill into law on March 21 that prohibits abortions after a baby's heartbeat can be detected, which is at approximately six weeks. In a tweet about the legislation, the governor said all people will answer to God one day and he wants to be able to say, "I fought for the lives of innocent babies."

"We will answer to the good Lord one day," tweeted Gov. Bryant on March 20. "I will say in this instance, 'I fought for the lives of innocent babies, even under threat of legal action."
Israel vs Hamas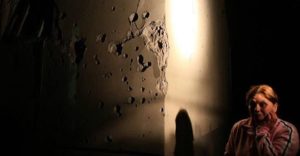 "Hamas says ceasefire reached after heavy barrage from Gaza pounds south" Any attack like this by Hamas could trigger an all-out war with Israel. Hamas has been warned several times that the next war will be the last because Israel is going to totally destroy Hamas.
"The Hamas terror group said it accepted an Egyptian-brokered ceasefire agreement with Israel late Monday night, shortly after terrorists in the Gaza Strip fired dozens of projectiles at southern Israel. There was no immediate confirmation or comment from Israeli officials on the reported truce.

The barrage, which sent thousands of Israelis running to bomb shelters, came amid a bombing campaign by the Israeli military in the coastal enclave. Those retaliatory strikes were directed at Hamas targets, including the office of leader Ismail Haniyeh, in response to a rocket attack earlier in the day from Gaza that flattened a central Israeli home and injured seven people."
EU Against the Lord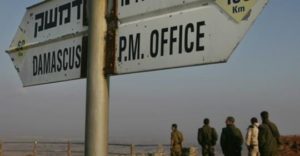 "E.U. Rejects Trump Order Recognizing Israeli Sovereignty over Golan Heights" The EU really is hardened against Israel and the Lord. Whatever is against the Lord these nations are for.
"Israel's sovereignty over the Golan Heights will not be recognized or sanctioned by the European Union (E.U.) , despite the U.S. policy reversal on the disputed territory.

The E.U. Foreign Affairs Department said in a statement Wednesday that it was the "unanimous position" of all 28 member states not to change their stance in line with U.N. resolutions that identify the Golan Heights as occupied territory and reject the seizure of land by force."
Latest News from Israel (Video)

"Israel reportedly strikes Iranian targets in Syria"
Daniel 12:9 And he said, Go thy way, Daniel: for the words are closed up and sealed till the time of the end. (10) Many shall be purified, and made white, and tried; but the wicked shall do wickedly: and none of the wicked shall understand; but the wise shall understand.
God Answers Prayers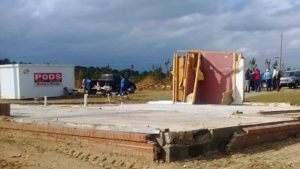 'Thank the Lord': Alabama grandmother's prayer closet left standing, survives two tornadoes" Amazing, amazing story. The closet was just anointed of the Lord with all the prayer from "momma". The family was with her in closet as the twister passed over and destroyed the home. All that was left was the "prayer closet".
Psalm 91:1 He that dwelleth in the secret place of the most High shall abide under the shadow of the Almighty.

""Listening to the family tell their story was gripping and when they shared their mother/grandmother used that closet as her prayer closet I was moved and had to get a photo of it to share of God's faithfulness," Smith told Fox News.

Wilson's mother, affectionately known as "momma" or "Ms. Reese" to so many in the community, sang and praised her way through the storm. "We just prayed together and held each other," Wilson told the Billy Graham Evangelistic Association, as the two twisters passed through their area. One of the first responders, Kerry Pickard, shared on Facebook about how that "angel" helped him."
Abba Father's International Fellowship
May the Name of Jesus Christ who is our savoir and Lord be praised. Peace be with you, family and the ministry as well. I have felt in the spirit to write some view lines and give you the testimony of what the has done through the Materials. i just went person to person evangelism, we shared with every one we just met on the way also in the meetings and Many people came to Christ. They received Materials with all humility, love and accepted Jesus Christ in their Lives. God bless you for sending the Box to us, has really changed the lives of many. We have pictures for you to bless others with it.
Revelation 22:20 He which testifieth these things saith, Surely I come quickly. Amen. Even so, come, Lord Jesus.
If you like our ministry, please consider making a donation to keep us going. May the Holy God of Israel bless you!