John McTernan's Daily Insights Blog Post: November 9, 2021
Verse
Revelation 21:8 But the fearful, and unbelieving, and the abominable, and murderers, and whoremongers, and sorcerers, and idolaters, and all liars, shall have their part in the lake which burneth with fire and brimstone: which is the second death. 
Note:
The truth is very clear that the American people are under a biological warfare attack from a totally malevolent medical institutions who lied, blocked and tried to intimidate anyone that promoted the cure for Covid-19, while at the same time promoting a dangerous genetic experiment as a vaccine! This action fits a Nazi war crime.
There is something diabolical about their fanatic zeal to get masses of people vaccinated while ignoring the cure! The death rate is very low for Covid-19, yet they use political pressure to force vaccinations on the people. Already severe side affects are manifesting, yet the Babylonians are actually trying to suppress this. What is going to happen one year from now to people who were vaccinated? The American people just can't believe the medical institutions, politicians and media could be so evil, but they are.
I will continue to post key articles along with information you need to know, especially articles about the Communists and Deep State making threats and moving against us. I may post articles through the day as I find them, so check a few times. The articles which I can't post on FaceBook are here: cutting edge information you need to know.
Above all, no matter what happens keep focused on the Blessed Hope, Jesus coming for his people, and this can get you through all trouble.
Revelation 1:7 Behold, he cometh with clouds; and every eye shall see him, and they also which pierced him: and all kindreds of the earth shall wail because of him. Even so, Amen. 
Posts and Commentary (Real outstanding articles are in red)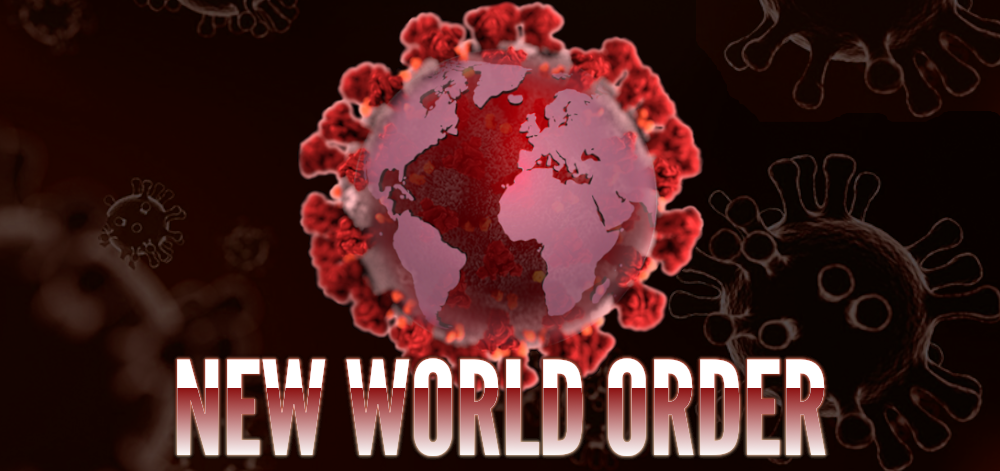 Cali. Town Declares Itself "Constitutional Republic City," Rejects Biden's, Governor's Mandates This is wonderful, but what's needed is for states to do this and resist the tyranny of the Federal government.
Big Pharma Payday: US Government to Purchase $1 Billion More in Merck's COVID-19 Pill
'Big Pharma is paying Big Journalism to actively hide the truth'
Millions Died Because 'Sociopath' Fauci Withheld Details of Wuhan Lab from Trump Administration
NAZI SYMPATHIZERS PROPOSE YELLOW ARM BANDS FOR UNVAXXED!
How to Fight Vaccine Mandates and Passports
EXPLOSIVE REPORT ON SCIENTIFIC TREASON: U.S. Traitors, Driven by Greed, are Betting on the Success of China
Bill Gates Urges US and UK to Spend Billions of Dollars Practicing 'Germ Games' Is this an another tip off of bio attack against the people of the world? These psychopaths love to have prior "war games" of exactly what evil they are planning to unleash before it goes into operation. Sometimes it is just before the event, but it could involve long term plans like their goals for 2030.
Dystopia Down Under: Thousands of Australians With Unpaid Fines for Breaking Covid Rules Have Bank Accounts Raided and Property Seized As Tyrannical Government Chases Millions in Fees
Only 17% of Americans Strongly Believe There Are Multiple 'Genders,' Down From 24% Two Years Ago
Biden's Surgeon General Doesn't Rule Out Extending Vaccine Mandate to Businesses with Fewer Than 100 Employees (VIDEO) The goal of these psychopaths is to force everyone into getting the death shot, to destroy the nation. We have to the knowledge to see steps to their goals of mass extermination just like the Nazis did.
U.S. Navy Launches Ship Named After Gay Rights Leader Harvey Milk
Military Vaccine Deadline: Clash Begins With Troops Who Refuse Shots To these psychopaths, the death shot is vastly more important then the integrity of the USA military and the safety of the nation.
The tipping point has been reached: Mass civil disobedience "counteroffensive" against vaccine tyranny begins NOW… WALKOUTS on Nov 3 and Nov 8-11
Proverbs 27:20 Hell and destruction are never full; so the eyes of man are never satisfied. 
CV19 Injections Will Cause Massive Death – Dr. Elizabeth Eads The death shot related deaths and injury are really starting to mount. At some point, they are not going to be able to cover up this carnage.
Revelation 22:20 He which testifieth these things saith, Surely I come quickly. Amen. Even so, come, Lord Jesus. 
The Following is a list of doctors to contact for Covid 19 related medicine and to stay out of hospitals.
FRONTLINE MDs with Dr. Stella Immanuel We are swamped with patients and doing our best to take care of the American people. We are adding providers daily. Please bear with us. We will get to you. God bless you. ~DR. IMMANUEL.
Welcome to MyFreeDoctor.com This link is to a real doctor group which will prescribe the real medicine for the cure. Please don't go the hospital for anything which could be connected to Covid 19 or the death shot. The hospitals have become heartless death camps where the "doctors" give medicine which destroys the kidneys, thus sending  fluid into the lungs. The next stage is the ventilator to destroy the lungs and kill the person.
Speak With A MD This another medical group of real doctors who can assist you obtaining the medicine needed to heal from Covid.
Medici (When all your doctors are a text away) This another medical group of real doctors who can assist you obtaining the medicine needed to heal from Covid.
I want to make sure everyone watches this video about what the government did to hide research about the cure for cancer. Please watch this documentary: you will never be the same after viewing it; but everyone needs to know this information: Episode 1  "The Sordid History of the Cancer Cartel: A Century of Suppression & Censorship"