John McTernans Insights Blog Post: April 17,18, 2021
Verse
Daniel 12:9,10…for the words are closed up and sealed till the time of the end. Many shall be purified, and made white, and tried; but the wicked shall do wickedly: and none of the wicked shall understand; but the wise shall understand.
Note: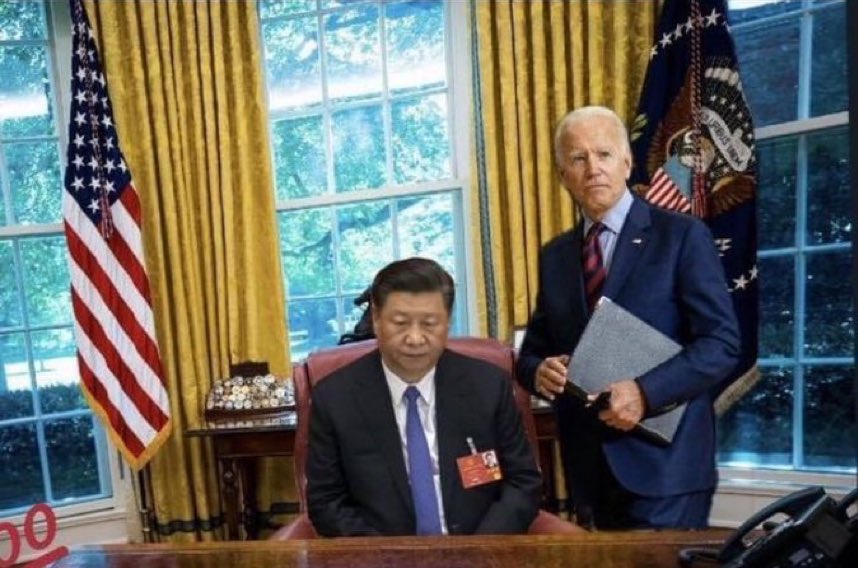 There now is a torrent of information, which I'm trying to keep up with to keep you on the cutting edge! In all my years blogging, I've seen anything like is happening now. In so many areas, everyday real good information now is overwhelming me trying to keep up!
Communist Joe was sworn in as the fraudulent president, and he is moving as fast as possible to destroy the nation. I will continue to post key articles along with information you need to know, especially articles about the Communists and Deep State making threats and moving against us. I'll post articles through the day as I find them, so check a few times.
Above all, no matter what happens keep focused on the Blessed Hope, and this can get you through all trouble.
1 Thessalonians 5:23 And the very God of peace sanctify you wholly; and I pray God your whole spirit and soul and body be preserved blameless unto the coming of our Lord Jesus Christ.
McKinsey & Company: Super-Spreaders Of Technocracy The reason this is so important is three board members are in the Tri-lateral Commission which is at the heart of the NWO. It shows how the NWO is all networked and tied together! It is one big web!
Transhumanism Exposed Beneath Gene Therapy Vaccine 'Software Updates' To Your Body The plan of the NWO is now out in the open. Although there is a window to obtain this truth, the vast majority of the people don't know it. Many will be skeptic because the conspiracy is so vast and to the mind is unbelievable.
'Fear is being used to control you': Major protest rips masks, vaccines I hope this is the start and it will go nationwide. We need massive protest and resistance to break the deep state hold over us.
Globalists Will Need Another Crisis In America As Their Reset Agenda Fails There is no doubt they will continue until they succeed. I don't think it is going to end their way, but the way God wants it to go where they will be snared into the 666 Surveillance System.
Vaccine DEATH WAVE now unstoppable… 122 million Americans now at risk from dangerous medical experiment that can't be undone
From article:"Both Johnson & Johnson and AstraZeneca vaccines are causing deaths via blood clots, obviously because the spike protein antibody causes blood clots that travel to the heart, lungs and brain, killing patients from the clots. Yesterday, the FDA ordered a nationwide halt to the J&J vaccine because so many people were dying. But even the mRNA vaccines also create spike proteins that are coagulants, contributing to the blood clots that can be fatal.

What's shockingly obvious at this point is that an insane vaccine experiment has been unleashed in America, and there's no way to undo it. Now, over 122 million Americans will be subject to the risk of blood clots, medium-term inflammation effects and hyperinflammatory reactions to future pathogens that are likely to appear this coming Fall and Winter. No one knows for sure how many will die, but it looks rather likely that the vaccine may end up killing far more people than the coronavirus pathogen.
Expert Cardiologist Issues Dire Warning: Experimental Vaccines are Ineffective and Could Cause Mad Cow Disease The evidence from the experts is overwhelming how dangerous these "vaccines" are.
Doctor Exposes MRNA Bioweapon, Ivermectin and the POWER of Vitamin D! This is an excellent video showing how important Vitamin D3 is for helping defend against Covid 19. He also covers many other topics about the "vaccine."
COVID Shots to "Decimate World Population," Warns Dr. Bhakdi This also is an excellent video. After watching it, you will have a complete understanding of what is happening!
If you like our ministry, please consider making a donation to keep us going. May the Holy God of Israel bless you!
Revelation 22:20 He which testifieth these things saith, Surely I come quickly. Amen. Even so, come, Lord Jesus.