Jordan's king wants 3rd intifada
Verse of the Day
Zechariah 12:3 And in that day will I make Jerusalem a burdensome stone for all people: all that burden themselves with it shall be cut in pieces, though all the people of the earth be gathered together against it.
Commentary
Obadiah 1:15 For the day of the LORD is near upon all the heathen: as thou hast done (to Israel), it shall be done unto thee: thy reward shall return upon thine own head.
Jerusalem Jerusalem Jerusalem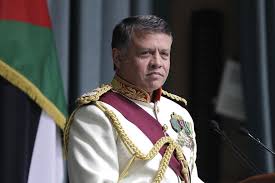 "Jordan's king wants 3rd intifada"
"In an effort to control the narrative that saves his throne, King Abdullah of Jordan has been using a scorched-earth method to promote "liberate Palestine" rhetoric, anti-Semitism, and closer ties with Iran. The king considers these to be acts of "resistance" while many now consider him to be an impediment to regional peace.

This has been exhibited in the actions of his state-controlled media, heard in his speeches and in the actions of his puppet parliament. Combined with his usually silent cabinet, everyone has become "concerned for Jerusalem," and as he himself has put it: "No to giving Jerusalem, no to Jordan being Palestine and no to naturalization [of Palestinians]."
Jerusalem Jerusalem Jerusalem
"Muslim worshippers and Israeli police clashed Sunday at a major Jerusalem holy site during prayers marking the Islamic holiday of Eid al-Adha.

Palestinian medics said at least 14 people were wounded, one seriously, in the skirmishes with police at the site, which Muslims refer to as the Al-Aqsa mosque compound and Jews refer to as the Temple Mount. Police said at least four officers were wounded. Witnesses said at least two people were arrested.

Tens of thousands of Muslims had flocked to the site in Jerusalem's Old City early Sunday for holiday prayers, police said. Jews are also observing on Sunday the Ninth of Av, a day of fasting and mourning for the destruction of the two Biblical temples which stood at the site in antiquity."
Hard Left's New Buzzword
"Appearing on a "hip-hop" radio show in New York, Ebro In the Morning, Congresswoman Alexandria Ocasio-Cortez agreed with the interviewer, Ebro Darden, in his claim that there were "white supremacist Jews" who aligned with "racism."

According to Fox News, Darden remarked, "How do you have white supremacist Jews?"

"How do you have these individuals who are legit aligning with racism and white supremacy, but they're Jewish?" he asked. "It's something that most people can't wrap their brains around. But it's a real thing."

"He then asserted, "What's going on with Israel and Palestine, while it's very, very, deep, it is very, very, criminal, and it is very, very unjust." Ocasio-Cortez appeared to agree wholeheartedly with these claims, saying, "Absolutely."
Hard Left Hate of Israel
"In the wake of Rep. Ilhan Omar's comments likening the anti-Israel BDS movement to boycotts of Nazi Germany, the US State Department has updated its definition of antisemitism to include "drawing comparisons of contemporary Israeli policy to that of the Nazis."

The State Department's definition of antisemitism includes most of the points outlined by the International Holocaust Remembrance Alliance (IHRA)'s own definition.

"Criminal acts are antisemitic when the targets of attacks, whether they are people or property — such as buildings, schools, places of worship and cemeteries — are selected because they are, or are perceived to be, Jewish or linked to Jews," the State Department's website reads."
Hard Left and Islam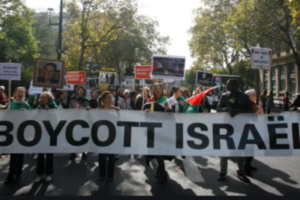 "Scholars slam NY legal decision forcing Fordham University to recognize Boycott the Jews (BDS) Group" This forcing a college to accept a violent Muslim group that hates Jews and Israel.
"Students for Justice in Palestine (SJP) is a violent anti-Semitic and pro-jihad hate group. They are also strong advocates for the BDS (Boycott the Jews) Movement. They physically intimidate, bully, and marginalize pro-Israel Jewish students. It is groups such as SJP that are violating the first amendment rights of Jewish students, who seek to publicly support Israel on campus.

None of this bothered the activist judge who ruled in favor of SJP. The judge shamelessly gave legitimacy to a campus terrorist organization, that goes against everything that all legitimate universities should stand for: peace, freedom of speech, freedom of religion, freedom of thought, the exchanging of ideas, and inclusion."
 Middle East War Iran vs Israel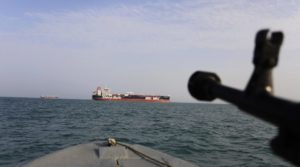 "Iran warns of 'disastrous results' if Israel involved in US-led Gulf operation"
"Any Israeli involvement in the US-led naval operation into the Strait of Hormuz would have "disastrous consequences" for the region, the Iranian Defense Ministry warned Thursday.
In a discussion with defense officials from Qatar, Kuwait, and Oman, Defense Minister Amir Hatami reportedly added that the "military coalition that America is seeking to form with the excuse of securing maritime transport will only increase insecurity in the region."
Hard Left Exposed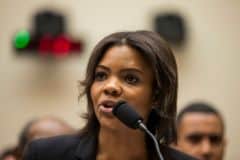 "Candace Owens: White Supremacy Isn't What's Harming Black America – 'It's Liberal Supremacy'" The real problem is the reprobate mind in the Dem Party that has destroyed the black inner cities. They have ruled for decades, and yet the cities get worse and worse.
" Candace Owens, founder of the Blexit movement, told Fox News on Thursday that white supremacy isn't what's harming black America – it's "liberal supremacy."

"The purpose for this is to distract black Americans from the fact that Democrat policies are actually harming the inner cities. They don't want to talk about the illiteracy rates. They don't want to talk about what's actually harming black America, because let me tell you, it's not white supremacy. It's liberal supremacy,"
Abba Father's International Fellowship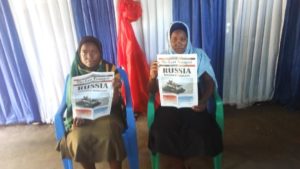 Shalom Brother Dave and John!
Praise the Living Lord the two young Muslims ladies have accepted Jesus Christ through water ministry . I placed water filter at the Church. Many people are coming for clean water at the same time I am preaching the massage of Broken Hearted and Last trumpet to them. Due to this I need more materials of magazines & Brochures .
Also I have prayer request for smart phone. Pray for me so that I can get good smart phone for sending more pictures & reports of the ministry.
May God Bless You richly.
Your brother in Christ.
Pst A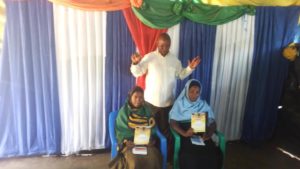 If you like our ministry, please consider making a donation to keep us going. May the Holy God of Israel bless you!
Revelation 22:20 He which testifieth these things saith, Surely I come quickly. Amen. Even so, come, Lord Jesus.