Megachurch Pastor Claims Christians Can Support Gay Marriage Without Betraying God
Verse of the Day
Jude 1:7 Even as Sodom and Gomorrha, and the cities about them in like manner, giving themselves over to fornication, and going after strange flesh, are set forth for an example, suffering the vengeance of eternal fire.
Commentary
This is an amazing article showing how a heretic justifies denying the word of God. One of his arguments is that homosexual "marriage" was not against church doctrine. The answer to this is very simple because sin and rebellion had never reached this level until now! It was never an issue because there NEVER was homosexual "marriage" until now!
May the Holy God of Israel bless and protect you.
2 Peter 2:6 And turning the cities of Sodom and Gomorrha into ashes condemned them with an overthrow, making them an ensample unto those that after should live ungodly;
Hard Left in the Church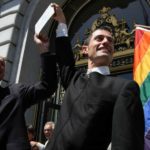 "Megachurch Pastor Claims Christians Can Support Gay Marriage Without Betraying God"
"A United Methodist Church pastor has caused controversy after stating that Christians can support the marital union of homosexuals without betraying the word of God. Pastor Adam Hamilton took particular issue with those who accuse gay-affirming Christians of abandoning the "historic essentials of the Christian faith."

"So orthodoxy now means that I hold a particular view of same-gender marriage and/or a particular view of Scripture that gets me to a particular view of same-gender marriage," the pastor said last week in his address at a conference organized by the group "Uniting Methodists" in Dallas.

"I think that's a tragic reading. It's interesting it doesn't show up in any of the creeds, anything about same-gender marriage or even a particular doctrine on scripture doesn't show up in any of the creeds, but that's now become how some have looked at orthodoxy," he said.

Hamilton also took aim at those on either side of the debate who insist they are 100 percent correct in their views. "We feel like we can't be around people like that who believe these things that are different from what I believe or practice something different or interpret the Scripture differently," the pastor continued. "Then we start calling them names. We pick the good names for us and we pick the bad names for them. We're the orthodox, that must mean you're the heretics."
Hard Left Death of City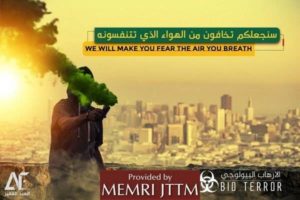 "ISIS Media Outlet Calls for Biological Attacks in West — Pictures San Francisco" ISIS is picking on the wrong city. SF is now the open street feces capital of the world, and it is just a matter of time until all the plagues associated with fecal matter overtakes this city.
The physical condition of SF is now a perfect match for the spiritual condition. I wonder, if Sodom at the time of its doom, was covered with fecal matter like the way SF is now? SF is going down like Sodom.
 " A man who reportedly told authorities he wanted to help ISIS kill 10,000 people in the San Francisco Bay area has pleaded guilty to federal charges. The Department of Justice said 23-year-old Amer Sinan Alhaggagi plead guilty to charges of attempting to provide material support to a terrorist organization and possession of device-making equipment among others.

Alhaggagi, a graduate of Berkeley High School in California, was arrested in November of 2016, according to Fox News. "'I live close to San Francisco. That's like the gay capital of the world. I'm going to handle them right. LOL. I'm going to place a bomb in a gay club. I'm going to tear up the city… The whole Bay Area is going to be up in flames."
Hard Left and Love of Muslims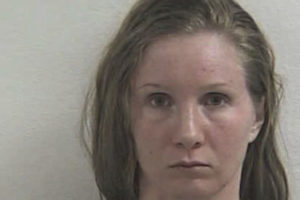 "New Hampshire AG's New "Civil Rights Unit" pursue sharia "crimes" with first hate crime indictment of innkeeper" We need to be diligent that European insanity with Islam and Muslims doesn't infect America. This case in NH has all the indications of Sharia law against Americans.
"New Civil Rights Unit? More like sharia unit. Perhaps the most appalling aspect of this entire story is the way the police behaved — which is the same way we have seen police behave in the UK and elsewhere: they ignored Priscilla Protasowicki's allegations of assault by Mohamed Ghallami, and instead arrested her for assault on the word of Ghallami and Mounaji. Protasowicki's charge that they "pulled the race card" on her is entirely plausible, given the many, many faked hate crimes and false claims of victimhood by Muslims that we have seen over the years.

This case bears close watching. If Priscilla Protasowicki is convicted, it will be an outrageous injustice."
Draining the DC Swamp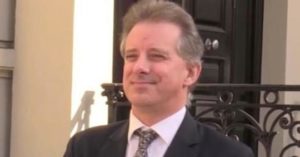 "Just Released: Here's What The FBI Is Hiding About Christopher Steele" This goes on and on with no end in sight. The deep state will fight to the end. We can't give up because if they win it is the end of nation.
"The FBI released its internal records on Christopher Steele, the former British spy behind the controversial "Russia dossier." One problem: Nearly every page has been redacted.

The total records, made public Friday, span 71 pages and contains various documents showing payments to Steele, who is referred to as a "Confidential Human Source," over an unlisted period of time.

While most of the documents are nearly completely redacted, they do show that in February 2016 the FBI had "admonished" Steele. "Verbally admonished the [Confidential Human Source] CHS with CHS admonishments, which the CHS fully acknowledged, signed and dated," the document reads."
Hard Left Insanity and Coming Confrontation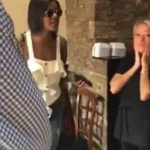 "UNHINGED ALL-WHITE LEFTIST THUGS Attack-Harass Candace Owens at Philly Restaurant — CHANT "F*ck White Supremacy" (VIDEO)" The Hard Left is getting bolder in their attempt to takeover America and destroy us. They are testing our mettle. There is no turning back, and remember they are taking the fight to us.
This is going to be a fight to the finish. There is no middle ground now between real Americans and the Hard Left. Always remember, they hate you as much as the Nazis hated the Jews.
We need a revival for survival and now.
Exodus 15:3 The LORD is a man of war: the LORD is his name.
 "Candace Owens if a conservative pundit and activist at Turning Point USA. Her public profile hit the stratosphere when Kanye West tweeted about her earlier this year.On Monday morning far left thugs harassed Candace Owens and Charlie Kirk at breakfast.The goons stormed the restaurant and then harassed them as the left the restaurant.The goons started chanting, "F*ck white supremacy!" Candace Owens is African-American.
THE VIOLENT ANTIFA THUGS THEN STARTED SCREAMING IN HER EAR WITH A MEGAPHONE. Watch: All-White Antifa attacks Candace Owens for eating breakfast while black"
CNN MEMES
I thought these two are hilarious
Proverbs 6:16-19 These six things doth the LORD hate: yea, seven are an abomination unto him: A proud look, a lying tongue, and hands that shed innocent blood, An heart that deviseth wicked imaginations, feet that be swift in running to mischief, A false witness that speaketh lies, and he that soweth discord among brethren.