More than 5,000 pro-Trump bikers will form a 'wall' at The Donald's inauguration
Verse of the Day
 Proverbs 29:2 When the righteous are in authority, the people rejoice: but when the wicked beareth rule, the people mourn.

Commentary
With what happened with Obama as president and now the presidency of Trump, I fully understand the reality of Proverbs 29:2. The election of Obama brought national demons and the oppression of the righteous. You could feel the pall over the nation. Since the election, a feeling of hope and a lightness has spread across the nation.
2 Chronicles 7:14 If my people, which are called by my name, shall humble themselves, and pray, and seek my face, and turn from their wicked ways; then will I hear from heaven, and will forgive their sin, and will heal their land.
Special Note
We should be back to a regular schedule on the blog now. I'd like to publicly thank John for going above and beyond in getting me to Arkansas with my many cats and most of my belongings intact – despite ice storms, tornado-force winds and an over-packed truck. To me, it has been worth all of the struggle to get to this point and I thank everyone for their prayers, and especially John for his willingness to drive for days under less than ideal conditions, all on a couple of hours notice when a problem developed with doing it myself – Georgann Ryan
American Politics/ Hard Left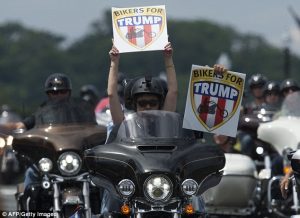 More than 5,000 pro-Trump bikers will form a 'wall' at The Donald's inauguration and go head-to-head with any violent protesters 01/16/17  The Hard Left is not going to roll over on this election. If they move for an organized revolution against the American government, it becomes the responsibility of us all to stand up and stop them.
These are violent dangerous people, and they will try and bully their way to gain control. The day may come when we all have to stand up like these bikers are doing.
"The only thing necessary for the triumph of evil is for good men to do nothing." Edmund Burke
"More than 5,000 bikers are expected to descend on Washington, DC, for the inauguration of Donald Trump on Friday in a dramatic display of support.
Chris Cox, 48, is organizing what he hopes will be a sizable rally for America's pro-Trump bikers, complete with musical performances and speakers – and he says they will have another purpose.
'In the event that we are needed, we will form a wall of meat,' he told Fox & Friends Saturday, adding that while the group is non-violent, they would stand up to any dangerous protesters.
'We'll be shoulder to shoulder with our brothers and we'll be toe-to-toe with anyone who's going to break through police barriers,' he said."
American Politics/ Israel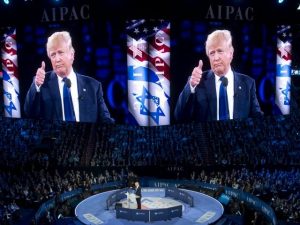 EXCLUSIVE – Palestinian Official: Paris Summit Participants Tempered Attitude Fearing Trump 01/16/17  Trump is not even sworn in as president, and yet he already is having a positive influence for Israel throughout the world!
It appears that the God of Israel raised up Trump to be the president for this exact time to protect Israel's back!
He is like Esther, whom God raised up as queen to save her people!
Esther 4:14  For if thou altogether holdest thy peace at this time, then shall there enlargement and deliverance arise to the Jews from another place; but thou and thy father's house shall be destroyed: and who knoweth whether thou art come to the kingdom for such a time as this?

"President-elect Donald Trump's pro-Israel views likely influenced the outcome of Sunday's Paris Mideast summit, a Fatah official told Breitbart Jerusalem, leading to what the official termed a modestly worded resolution at the confab's conclusion.
"Indeed, the outcome of the summit was overall positive but we expected it to lay out concrete parameters that would translate our resolutions into operative steps, but because the participating governments didn't want to confront Trump they didn't go that far," said Tayseer Nasrallah, a member of Fatah's Revolutionary Council.
Nasrallah said that in preparing for the Paris summit "there was excellent coordination between the Palestinian Authority and the Obama administration. There was excellent coordination with France. But again, the question that arises is whether the Trump Administration will allow the community of nations to implement the resolution or not."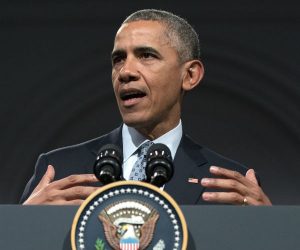 Obama Tells '60 Minutes' He Made Decision to Abstain on UN Israel Vote 01/16/17  Obama owns what he did to Israel. There was NO need for him to do what he did because there was only a month left for him as president. He did this to spite Israel.
What Obama did was personal between him and the Lord. Unless Obama repents and turns to Christ for salvation, his end is going to be horrific. He chose to take on the Lord and his word about Israel. Obama has zero fear of God.
Obadiah 1:15  For the day of the LORD is near upon all the heathen: as thou hast done (to Israel), it shall be done unto thee: thy reward shall return upon thine own head.

"President Barack Obama told "60 Minutes" that he made the call for the U.S. to abstain from a vote on a U.N. Security council resolution condemning Israeli settlements, allowing the resolution to pass, and that doing so didn't fray relations between the two countries.
The move caused a major fallout between the United States and Israel, a notion Obama demurred while speaking to Steve Kroft in an interview that aired Sunday.
"I don't think it caused a major rupture in relations between the United States and Israel. If you're saying that [Israeli] Prime Minister [Benjamin] Netanyahu got fired up, he's been fired up repeatedly during the course of my presidency, around the Iran deal and around our consistent objection to settlements. So that part of it wasn't new," Obama said in his final interview as president."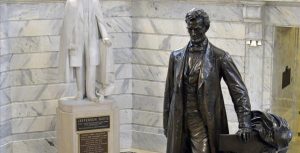 Trump To Be Sworn in On Lincoln's Bible 01/17/17  President Lincoln used the King James Bible.
"The Bible is the rock on which this Republic rests." President Andrew Jackson.
"When Chief Justice of the United States John Roberts conducts the swearing in ceremony for President-elect Donald Trump on Friday, he will be holding up the same Bible that President Abraham Lincoln used at his first inauguration. The presidential inaugural committee announced on Tuesday that Trump will be using the 16th president's Bible, as well as his own Bible that was gifted to him from his mother in 1955.
"In his first inaugural address, President Lincoln appealed to the 'better angels of our nature,'" PIC Chairman Tom Barrack said. "As he takes the same oath of office 156 years later, President-elect Trump is humbled to place his hand on Bibles that hold special meaning both to his family and to our country."
I did research on the Bible which follows:
The Bible is an Oxford University Press edition of the King James Bible. Published in 1853, it has 1280 pages, and measures approximately 6 inches (150 mm) long by 4 inches (100 mm) wide, and 1.75 inches (44 mm) thick,[1][2] and is bound in burgundy red velvet with gilt edges.[2][3] The back flyleaf of the bible bears the seal of the Supreme Court of the United States along with a record of the 1861 inauguration
Abraham Lincoln reached Washington, D.C. for his inauguration in 1861. His belongings, including his bible, had yet to arrive. William Thomas Carroll, the clerk of the U.S. Supreme Court, fetched a bible that he kept for official use. This became the Lincoln Bible.Although the Bible remained with Carroll for a time, the Lincolns acquired it at an unknown time. The Bible later remained with the Lincoln family up until 1928, at which point Mary Eunice Harlan, the widow of Robert Todd Lincoln, donated it to the Library of Congress. When the bible was donated, it contained markers at the 31st chapter of the Book of Deuteronomy and the fourth chapter of the Book of Hosea.[6] Barack Obama chose this Bible for his inaugurations in 2009[3] and 2013. The Bible was on display at the Library of Congress until 2009 in a celebration of the bicentennial of Lincoln's birth."
American Politics/ ProLife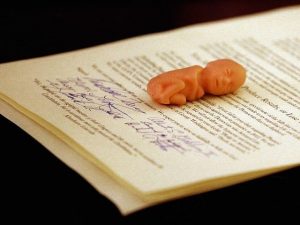 McAleer: Congress's Planned Parenthood Investigations Find Horrifying, Criminal Practices 01/16/17  One of the first things Congress needs to do is to defund PP. What also is needed is for the PP officials and the medical industry ghouls to go to jail. PP needs to be exposed for the evil and vile organization that it is.
Proverbs 6:16  These six things doth the LORD hate: yea, seven are an abomination unto him: A proud look, a lying tongue, and hands that shed innocent blood, An heart that deviseth wicked imaginations, feet that be swift in running to mischief, A false witness that speaketh lies, and he that soweth discord among brethren.

"There have been two recent congressional investigations into the Planned Parenthood selling baby parts scandal.
Both were prompted by the Centre For Medical Progress (CMP) undercover investigation, which caught Planned Parenthood officials discussing how to illegally profit from selling baby parts. The first report in December was by the Senate Judiciary Committee and now House of Representatives Select Investigative Panel has published its report. Neither investigation relied on the CMP undercover videos to come to their conclusions.They carried out their own investigations — interviewing officials and employees under oath and using the power of subpoena to get their records.
What they found is horrifying and criminal. It's disturbing that the results have been virtually ignored in the mainstream media. So to fill this gap, here are the top eight horrifying facts the mainstream media doesn't want you know about aborted babies bodies being sold for profit."
Israel
French Government's Funding of Groups With Alleged Links to Palestinian Terrorists Highlights Hypocrisy of Mideast Peace Summit It Hosted 01/16/17  The French hatred for Israel runs really deep. They are receiving from the Lord exactly what they are doing to Israel. God is turning France into a Muslim "hellhole" which is his justice.
The French are trying to destroy Israel, while God is in the process of destroying France was we know it. I really think that France has very little time left, along with the rest of Europe.
"Prof. Gerald Steinberg, president and founder of the research institute NGO Monitor, said that though France is not the only country whose "hypocrisy" at hosting a peace conference was worthy of highlighting – since Sweden, Norway, the Netherlands, Denmark, Switzerland, Germany, the European Union and others are just as deserving of scrutiny – "Its hosting of the event, while supporting some of the most immoral and viciously anti-Israel and anti-peace organizations," made it the most urgent to expose.
The report, released Tuesday, revealed that: The French government funds numerous French, Israeli, and Palestinian organizations that support and promote BDS (boycott, divestment, and sanctions) campaigns against Israel, despite the fact that such boycotts are illegal under French law."
Hard Left
Hungary set to turn screws on Soros-backed NGOs 01/17/17  This man is the face of evil throughout the world. Starting with Hungary, I hope his entire empire is pulled down, and if there is enough evidence of crimes, that he goes to jail.
"Hungarian NGOs have long felt the heat under strongman Prime Minister Viktor Orban — but they now fear that, emboldened by Donald Trump's victory, the right-wing premier will turn the screws even tighter.
First in line may be groups backed by Hungarian-born billionaire financier George Soros, whose foundation once funded the Oxford studies of a young Orban more than 25 years ago.
Last week the deputy head of Orban's ruling party Fidesz, in power since 2010, said that non-governmental organisations should be "cleaned out of here".
Szilard Nemeth said that criticism of government policies by "fake" civil organisations set up to "influence politics" by Soros and others was "impermissible".
The remarks triggered alarm among beleaguered NGOs, many of which — in the absence of a credible political opposition — have long attacked Orban's sweeping revamp of state institutions and hardline anti-immigration stance."
Islam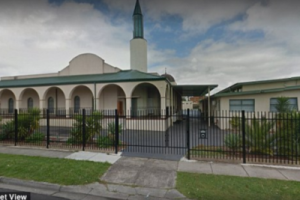 Muslim child bride raped after marriage to 34-year-old, imam charged with child marriages at Melbourne mosque 01/15/17  I want you to see for yourself what Islam states about Muhammad marrying a six year old girl and then consummating it when she was nine! Islam is based on this man, and Muslims refer to him as the perfect Muslim. Compare his life to that of the Lord Jesus!
Matthew 7:17  Even so every good tree bringeth forth good fruit; but a corrupt tree bringeth forth evil fruit.

"Few things are more abundantly attested in Islamic law than the permissibility of child marriage. Islamic tradition records that Muhammad's favorite wife, Aisha, was six when Muhammad wedded her and nine when he consummated the marriage:
"The Prophet wrote the (marriage contract) with Aisha while she was six years old and consummated his marriage with her while she was nine years old and she remained with him for nine years (i.e. till his death)" (Bukhari 7.62.88).
Another tradition has Aisha herself recount the scene:
"The Prophet engaged me when I was a girl of six (years). We went to Medina and stayed at the home of Bani-al-Harith bin Khazraj. Then I got ill and my hair fell down. Later on my hair grew (again) and my mother, Um Ruman, came to me while I was playing in a swing with some of my girl friends. She called me, and I went to her, not knowing what she wanted to do to me. She caught me by the hand and made me stand at the door of the house. I was breathless then, and when my breathing became all right, she took some water and rubbed my face and head with it. Then she took me into the house. There in the house I saw some Ansari women who said, "Best wishes and Allah's Blessing and a good luck." Then she entrusted me to them and they prepared me (for the marriage). Unexpectedly Allah's Apostle came to me in the forenoon and my mother handed me over to him, and at that time I was a girl of nine years of age. (Bukhari 5.58.234)."
Muhammad was at this time fifty-four years old.
Health and Nutrition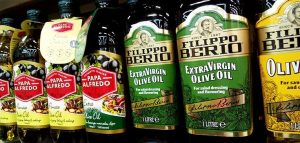 Poor Quality Olive Oil Companies Revealed – The Brands To Avoid 01/016/17  Olive oil is very important for your health. This articles shows what brands use filler oils which dramatically impacts the benefits of the olive oil. This article shows you what are the bad and good brands.
3 John 1:2 Beloved, I wish above all things that thou mayest prosper and be in health, even as thy soul prospereth.

"Olive oil is one the most widely used oils around the world, and said to be one of the healthiest. It is also, unfortunately, one of the most susceptible to fraud.
An investigation into the quality of olive oil revealed that seven of the major olive oil brands in the U.S. have been diluting their oil with cheaper alternatives like sunflower or canola to increase profits — at the cost of our health.
These lower quality vegetable oils can cause a number of adverse health effects and can often be genetically modified or pesticide laden.
Olive oil is a wonderful, healthy food and can be used effectively as a natural beauty product for skin and hair. It contains healthy fats, tastes great, and works in a variety of recipes. But, it is also big business. A few cases have shed light on the sophisticated international ring of criminality that currently plagues the industry."
Christianity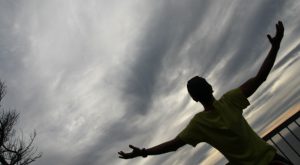 God Falls on 3,500 People, Igniting Transformational Revival That Can Change America 01/16/17  This is a very uplifting article showing how when pastors and the people got serious with God, he blessed and answered their prayers. This can happen across America, if God's people are serious with him and stop playing religious games.
2 Chronicles 7:14 If my people, which are called by my name, shall humble themselves, and pray, and seek my face, and turn from their wicked ways; then will I hear from heaven, and will forgive their sin, and will heal their land.

"The incredible transformation story of Manchester, Kentucky, has been seen by thousands in Sentinel Group's documentary film, An Appalachian Dawn (2010). The story unfolds of a drug-infested, crime-ridden community steeped in cycles of hopelessness and despair due to corrupt governmental control. It was only when the "good folks" in town started to lose their kids to drug overdoses and suicide that people got desperate enough to pray.
Following months of crying out to the Lord and pleading for heaven's intervention, they marched through town to take a stand against the corruption and control.
When 63 pastors openly repented of their apathy and lack of leadership in the public park, something broke. The fear of the Lord fell upon the 3,500 people gathered, and the tangible presence of God moved in. Everyone present knew something had changed. What followed is an amazing testimony of how the fear of the Lord and the supernatural grace of God enabled the citizens to rise up and take back their county—little by little.
Though it would take almost three years for all the corruption to be uncovered and crooked officials brought to justice, their community saw tangible results that drew international attention. Their process of transformation is something our nation can learn from. Their responses to the ongoing threats and their fearless actions against impossible odds is proof of God's power to change and transform, not only a community, but a nation."

2 Kings 11:19  And he took the rulers over hundreds, and the captains, and the guard, and all the people of the land; and they brought down the king from the house of the Lord, and came by the way of the gate of the guard to the king's house. And he sat on the throne of the kings.