Most Powerful Hurricane in a Decade Hits US Mainland
Verse of the Day
Proverbs 28:5 Evil men understand not judgment: but they that seek the LORD understand all things. 
Commentary
Notice the connection between this hurricane and President Trump's envoy in Israel meeting to divide the land! This is the first major hurricane in 12 years, and it hits while the meeting is taking place! Remember, the solar eclipse was Monday and there was no sign of a hurricane in the Gulf, and then within two days Hurricane Harvey sprang to life hitting Texas as a Category 4.
President Trump is interfering with God's prophetic plan for Israel, and God is putting him on notice. Will he listen or will anyone warn him of the danger with the Lord that he has placed America in?
What we need to watch is next weekend, as the storm heads east along the coast. Staring Wednesday is the event in New Orleans called Southern Decadence when huge numbers of homosexuals flock to the city for sin. Hurricane Katrina hit during this event. Harvey just may strike New Orleans during this event!
May the Holy God of Israel bless and protect you.
Titus 2:13 Looking for that blessed hope, and the glorious appearing of the great God and our Saviour Jesus Christ;
As America Has Done to Israel
Most Powerful Hurricane in a Decade Hits US Mainland 08/26/17
Obadiah 1:15  For the day of the LORD is near upon all the heathen: as thou hast done (to Israel), it shall be done unto thee: thy reward shall return upon thine own head.

"Hurricane Harvey moved slowly but powerfully across Texas on Saturday, downgraded to a Category 1 storm, but only after hammering the coast with life-threatening winds and the prospect of catastrophic flooding.
The hurricane, initially a Category 4 and the most powerful storm in over a decade to hit the mainland United States, made a first landfall northeast of Corpus Christi, Texas, late on Friday with maximum winds of 130 miles per hour (209 km per hour).
In a sign of its lumbering movement, it then made a second landfall nearby three hours later.
Harvey was downgraded to a Category 1 hurricane by the National Hurricane Center early on Saturday as it moved slowly over parts of Texas at about 6 mph (10 km per hour).
The storm was expected to meander across the coast and up through Louisiana for days, with forecasts for storm surges of up to 13 feet (4 metres) and over 3 feet (90 cm) of rain. Nearly 10 inches of rain had already fallen in a few areas in southeastern Texas, the center said."
God's Final Judgment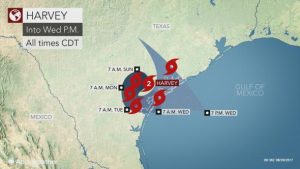 Harvey poised to unleash flooding disaster on Texas into early next week 08/24/17  Just a few days ago, I posted about the 08/21/17 solar eclipse and that it could be a warning of God's judgment on America. It is now just three days later and a monster hurricane/rain storm is aimed at Texas! This storm could dump up to 30 inches of rain which would cause catastrophic damage.
I will continue to watch these events to see if indeed the eclipse was an omen of God's judgment on America.
Luke 21:25  And there shall be signs in the sun, and in the moon, and in the stars; and upon the earth distress of nations, with perplexity; the sea and the waves roaring;

"As Harvey continues to gather strength and moisture, the budding hurricane is poised to stall over coastal Texas and unleash life-threatening and disastrous flooding into next week.
Harvey will have significant impact in terms of dangerous surf, beach erosion, coastal flooding and strong winds. However, Harvey is likely to be remembered for tremendous rainfall and flooding that lasted for days.
Harvey is projected make landfall along the Texas coast on Friday night as a hurricane.A state of disaster was declared for 30 counties in Texas in advance of Harvey by Gov. Greg Abbott.
The decreasing forward speed of the storm will lead to long-duration rainfall and gusty winds. Harvey will cause much worse damage from flooding and wind than would normally occur from a swift moving storm of equal magnitude.
"Impacts from Harvey will be tremendous in terms of displacement of people, property and economic loss and travel and freight disruptions," according to AccuWeather Vice President of Forecasting and Graphics Operations Marshall Moss."
Netanyahu, Jared Kushner Meet to Discuss Palestinian State Negotiations 08/26/17  This meeting took place while Hurricane Harvey was barreling towards Texas! (see Part 1)
 "Prime Minister Benjamin Netanyahu met with President Donald Trump's son-in-law and senior White House adviser Jared Kushner on Thursday as part of a visit to the region with the aim of jumpstarting Israeli-Palestinian negotiations aimed at creating a Palestinian state.
"I'm very pleased to see you again, Jared, with your delegation. We have a lot of things to talk about: how to advance peace, stability and security in our region – prosperity too," Netanyahu told Kushner before the meeting at the IDF Headquarters in the Kirya compound in Tel Aviv, adding that he thought all of those goals are "within our reach."
"I'm happy to see you and the effort that you're leading on behalf of the president, with [Special Envoy to the Middle East] Jason [Greenblatt] and members of your team. I think this is a sign of the great alliance between us and the great goals that guide us," the prime minister added."
Putting skepticism on hold, Abbas backs US peace push in Kushner meeting 08/26/17  This meeting took place on the day Hurricane Harvey hit Texas!
"Palestinian Authority President Mahmoud Abbas set aside weeks of widespread and vocal pessimism over US peace efforts, saying that a deal with Israel is not impossible during a meeting with senior White House adviser Jared Kushner Thursday.
Meeting with Kushner and other US officials in Ramallah, Abbas expressed optimism that a deal could be reached, despite complaints from the PA in recent days over a lack of seriousness from the White House in its efforts to broker an elusive agreement."
Hard Left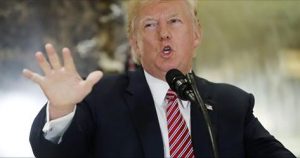 Amid mounting bipartisan concerns, debate over Trump's mental health takes off 08/24/17  I've reported several times that this was coming. He doesn't fit the Washington mold and he is very aggressive, so they will go after his mental stability.
Was Billy Clinton fit to be president, being a sex maniac in the White House? How about Hillary as a pathological liar? Come to think of it, Obama also was a pathological liar and a narcissist! And the establishment thought these three were fit?

First Trump was a puppet of Putin. Now he is a Nazi, a racist and next he is insane!  We know their game plan.
"Rep. Jamie Raskin, D-Md., a former constitutional law professor at American University, sponsored legislation in April that would set up an independent commission to determine if any president no longer has the physical or mental capacity to perform the duties of the office. The 25th Amendment to the constitution was ratified 50 years ago and calls for such a body but it was never set up.
The bill now has 28 co-sponsors and while more can't be added until Congress goes back into session Sept. 5, Raskin says there's been "a sudden spike after every acute episode" involving Trump's behavior.
"We need every tool in the constitutional tool kit to be able to deal with the unfolding and accelerating crisis of presidential power in America today," says Raskin."
The Coming Middle East War/ Iran
Iran, not so far away 08/26/17  War between Israel and Iran is very close. When Syria wins over the rebels, then Iran is going to open a front on the Golan Heights against Israel. This will trigger the war with Israel.
The key now is to watch the fighting in Syria. When it stops, the war with Israel is right at the door. Iran is not going to win, but is going to be greatly damaged by this war.
"With Iran seemingly gaining more and more power in Syria, Israel has to take action to ensure Tehran will never make it to the Israel-Syrian border. This plan must include a multi-layered approach that will enlist the US, Russia and Syrian allies, as well as the understanding that an overt confrontation between Israel and Iranian forces will mean nothing short of war.
In concrete terms, the Iranians want to establish a second Hezbollah, a force of Shiite militias that will be deployed on the Golan Heights along the border with Israel, and which will get its instructions from Tehran. When such a situation occurs, any confrontation with Hezbollah will lead to a wider confrontation that will include the Syrian arena. Moreover, Assad, who, weakened, finds himself grateful to Iran, will be committed to helping in this endeavor. As such, a confrontation with Hezbollah could quickly lead to a full-scale war between Israel and Syria."
Science: Image of the Beast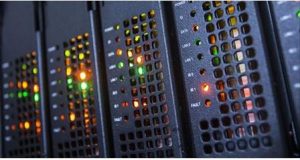 Elon Musk's Neuralink Gets $27 Million to Build Brain Computers 08/25/17  There is no stopping merging man with computers and turning mankind into cyborgs. It is just a matter of time. This is a sure sign of the Second Coming of Jesus Christ, to stop man from destroying himself, changing from being in God's image and likeness.
Genesis 1:26  And God said, Let us make man in our image, after our likeness:

"Neuralink Corp., the startup co-founded by billionaire Elon Musk, has taken steps to sell as much as $100 million in stock to fund the development of technology that connects human brains with computers.
The San Francisco-based company has already gotten $27 million in funding, according to a filing with the U.S. Securities and Exchange Commission. Musk said via Twitter on Friday that Neuralink isn't seeking outside investors. A spokesman didn't respond to questions about the source of the funds."
American Politics
This is what the MSM and Democratic Party are doing on a regular basis: doublespeak. They no longer can tell the truth. Their inner being is now all built around lies.
"The practice of telling "deliberate lies while genuinely believing in them in order to forget any fact that has become inconvenient" — or, as George Orwell called it in his novel, 1984, "Doublespeak."
The following is from George Orwell: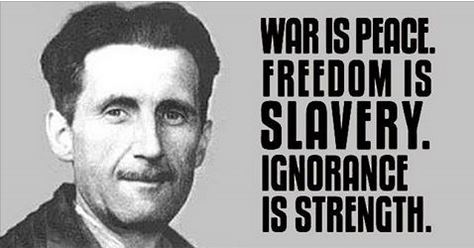 Pedophilia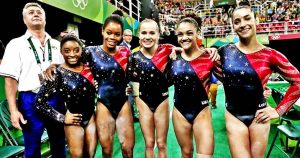 Over 125 Victims Reveal Massive Child Molestation Conspiracy and Cover-up Within USA Gymnastics 08/24/17  This is the never-ending exposing of pedophiles in high places. There seems to be no end to them. I'm waiting for the big case that will clean out Washington, DC!
"A massive case involving over a hundred women and girls is shining a light on the horrid sexual abuse and cover-up taking place within the USA Gymnastics program. For decades children were "sacrificed" and their abusers "protected," according to one of the victims.
Last week, former gymnast Rachael Denhollander called for a regime change within the organization. Denhollander is one of more than 125 victims, including US Olympic champion and three-time gold medalist, Aly Raisman, who are coming forward with evidence of cover-ups and abuse.
As USA Today reports, in a joint interview with USA TODAY Sports and the Associated Press on Saturday, Raisman said revelations of widespread abuse by longtime team physician Larry Nassar and the reaction by the governing bodies has colored how she views her sport.
"The people at the very top, that work at the office every single day at USA Gymnastics, they need to do better," Raisman said."
Acts 1:8 But ye shall receive power, after that the Holy Ghost is come upon you: and ye shall be witnesses unto me both in Jerusalem, and in all Judaea, and in Samaria, and unto the uttermost part of the earth.