Nations Around the World Beginning to Reap Judgment
Verse of the Day
Ezekiel 5:8  Therefore thus saith the Lord God; Behold, I, even I, am against thee, and will execute judgments in the midst of thee in the sight of the nations.
Commentary
In one nation after another it appears that the hand of God is beginning to bring judgment on those who have rejected Him and stood against Israel. Venezuela, Sweden and Germany are only a few of them but what is occurring in those countries which have adopted a Hard Left agenda is incredible to watch. They are rushing toward their own destruction  with dizzying speed. The articles linked in this post will give you some idea of how over-the-top they are going, with collapsing economies, mass immigration and delusions that appear insane to anyone with common sense and an understanding of the truth.
While America was following a similar path under Obama, we have a reprieve because enough of the remnant Church has been crying out for mercy and for a return to God. Trends still are developing which bode ill for the long-term, but for now, there is a revival beginning to develop as godly leaders are beginning to emerge. We need to pray for those leaders, for their protection and wisdom. This is no time to slack off in seeking Him for our nation and the lost within it.
Revelation 3:8   I know thy works: behold, I have set before thee an open door, and no man can shut it: for thou hast a little strength, and hast kept my word, and hast not denied my name.
Financial Armageddon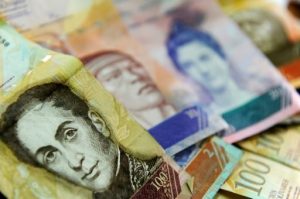 Venezuela's currency crumbles at dizzying speed 08/04/17  The rapid downward spiral of this Socialist nation which stood so strongly against Israel is remarkable to watch. They clearly are under judgment.
"Venezuela's money, the bolivar, is sinking faster and faster under an intensifying political and economic crisis that has left citizens destitute and increasingly desperate.
Its depreciation accelerated this week, after a disputed vote electing an all-powerful "Constituent Assembly" filled with allies of President Nicolas Maduro, which the opposition and dozens of countries have called illegitimate.
On Thursday alone, the bolivar slumped nearly 15 percent on the black market, to be worth 17,000 to one US dollar.
In a year, the currency has lost 94 percent.
The decline has been dizzying — yet largely ignored by the government, which uses an official rate fixed weekly that is currently 2,870 to the dollar.
Ordinary Venezuelans, however, refer only to the black market rate they have access to, which they call the "dolar negro," or "black dollar."
"Every time the black dollar goes up, you're poorer," resignedly said Juan Zabala, an executive in a reinsurance business in Caracas."
American Politics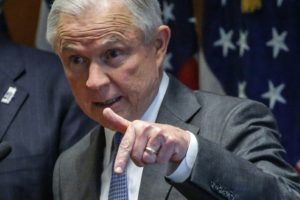 Exclusive – Jeff Sessions Orders Look into 'DOJ Slush Fund' Payments to Leftists 08/04/17  They are getting to the bottom of just a small portion of the corruption that went on during the last Administration. Good for Sessions! It will be interesting to see how the mainstream media tries to cover something this big up!
It has been obvious that the Dems and officials of the Obama regime were in bed with the leftists, but this is over the top for anyone who remembers Watergate and the impact of the slush funds then.
"An internal Department of Justice memorandum obtained by Breitbart News Friday indicates Attorney General Jeff Sessions is trying to get to the bottom of the DOJ "slush fund" for left-wing groups he dismantled in June.
The memo asks all components of the DOJ to recount the last ten years of payments made to non-governmental organizations as third parties in settlements and provide that information to Associate Attorney General Rachel Brand, the number three Justice official. These "cy pres" payments were a long-standing policy of having mostly corporate defendants, for example in a civil rights suit, agree to pay into charities as part of their settlement with the government to avoid further prosecution.
In recent years, especially during the Obama administration, the practice increasingly funneled funds to left-wing "community organizing" groups such as the now renamed National Council of La Raza, or "The Race," a Latino racial advocacy group that supports mass illegal immigration. Congressional Republicans and conservative groups decried the payments for years, often characterizing the system as a "slush fund" for leftists but, since they were made under the auspices of the Department of Justice using broad, decades-old legislation, it was difficult to rein in.
Attorney General Sessions, however, put a stop to the payments unilaterally in June, issuing a department-wide memo prohibiting all payments to third parties in settlements not under three narrow exceptions, for example, genuine victim compensation. The announcement was widely heralded as a victory by conservatives."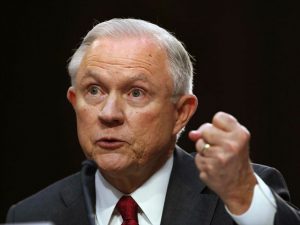 Sessions DOJ Blocks Sanctuary Cities from Police Assistance Program 08/04/17  Sessions is on a roll in going after corruption in the swamp and across the nation. Sanctuary cities are a blight on the country and a haven for criminals to avoid deportation. This is another great move to put pressure on them to end these policies.
"Attorney General Jeff Sessions banned sanctuary cities from participating in a federal public safety program.
In a statement through the Department of Justice (DOJ), Sessions said sanctuary cities would not be allowed to participate in the Public Safety Partnership program until they prove that they have properly dropped their status and made efforts to reduce violent crimes by illegal aliens.
"By protecting criminals from immigration enforcement, cities and states with so-called 'sanctuary' policies make all of us less safe," Sessions said in the statement. "We saw that just last week, when an illegal alien who had been deported twenty times and was wanted by immigration authorities allegedly sexually assaulted an elderly woman in Portland, a city that refuses to cooperate with immigration enforcement."
"By forcing police to go into more dangerous situations to re-arrest the same criminals, these policies endanger law enforcement officers more than anyone," Sessions continued. "The Department of Justice is committed to supporting our law enforcement at every level, and that's why we're asking 'sanctuary' jurisdictions to stop making their jobs harder."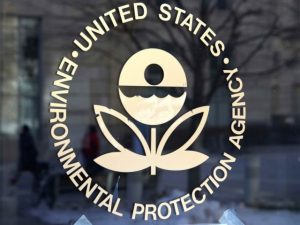 Delingpole: 'But Climate Change…' Wails EPA Official In Resignation Letter 08/04/17  Trump is moving to drain the swamp and the progress being made this week alone is great. A long-time director has resigned, citing the direction the Agency now is taking as the reason.
"A top EPA official has resigned, supposedly in protest at the direction the Agency has taken under President Trump.
Or — as we climate realists prefer to put it — #winning.
Elizabeth "Betsy" Southerland had worked at the EPA for thirty years. But on Tuesday she resigned from her post as director of science and technology in the Office of Water, claiming "the environmental field is suffering from the temporary triumph of myth over truth."
Just what incredibly good news Southerland's departure is can be best be appreciated by reading her farewell letter.
It's supposed to be her Parthian shot — a damning indictment of the decline of a once-great institution under the wicked Donald Trump and his sinister henchman, EPA Administrator Scott Pruitt.
But, actually, it tells you rather more about the weird, reality-denying mindset which prevails among the inhabitants of the swamp which Trump is busily trying to drain."
Hard Left/ Islam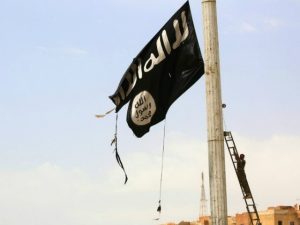 Swedish Social Services: Islamic State Fighters Can Be Good Parents 08/04/17  No, this isn't a joke though the headline reads like one. The delusion of the Hard Left mind is so complete that this statement seems almost unbelievable – until you recognize that it's from Sweden – liberal, Islamic mecca of Europe. They are taking step after step to rush toward their own destruction. By turning away from God, they have chosen blindness and are reaping the fruits of that choice.

Isaiah 66:4  I also will choose their delusions, and will bring their fears upon them; because when I called, none did answer; when I spake, they did not hear: but they did evil before mine eyes, and chose that in which I delighted not.

"Sweden is seeing an increasing number of families returning from fighting for the Islamic State in Syria and Iraq, but the children of extremist couples are not automatically taken into custody by the authorities.
Swedish social services worker Bettan Byvald said that even if the agency could prove that the returning Islamic State supporters had taken their children to Syria or Iraq, they would not automatically take the children into protective custody.
In an interview with Sveriges Radio, Byvald said: "All cases are assessed individually. Some of the children who came to Gothenburg from Islamic State areas have been taken care of by the social services, while others have stayed with the parents."
In the Swedish city of Örebro, there are no directives on dealing with the children of returning Islamic State supporters at all. Lena Mantler, Head of Corporate Social Responsibility in Örebro, said the children of those returning from Islamic State territory would be treated the same as Swedish children and they would only act if existing laws were violated.
Mantler added that she did not think there was a need for specific procedures for the children of Islamists."
Hard Left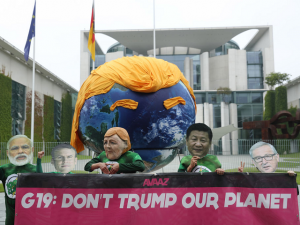 Germans Say 'Climate Change' Is Biggest Personal Fear… Ahead of Terror, Mass Migration 08/04/17  Once more we see the complete delusion of the Hard Left, and of the populations blindly following their lead. With Germany in crisis and near collapse, they're worried about a bogus phenomenon? The globalist agenda is succeeding wildly in this nation which has turned its collective back on God.
"Climate change" is the major concern of more than 70 per cent of Germans, according to a new study, which found that less than half of those polled ranked mass migration as a cause for anxiety.
Published ahead of the national election in September, the survey conducted by the Kantar Emnid opinion research centre found that 71 per cent of Germans listed climate change as their greatest cause of personal concern.
Looming less large in respondents' minds than fluctuations in the Earth's climate were the possibility of new wars, or the threat of terror attacks, which were identified as worries by 65 and 63 per cent of people polled.
Just 45 per cent of Germans named the massive influx of asylum seekers as a cause for concern, placing the issue ahead only of unemployment — which 33 per cent of survey participants said is a source of personal unease.
Crime was identified as a worry by 63 per cent of respondents in the poll, which was commissioned by the publishing group Funke Mediengruppe."
Immigration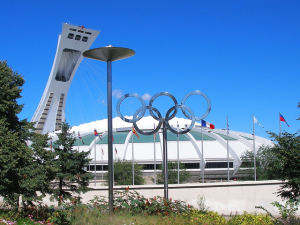 Montreal's Olympic Stadium Turned into Emergency Asylum Centre as Immigrant Influx Surges 08/04/17  This article shows the madness of the Hard Left mind as they move to import so many refugees into Canada that Montreal is overflowing with them. Many are Haitians coming from the US who fear being deported now that the emergency from the 2010 earthquake has ended. Note the name of the Canadian Immigration Minister – no surprise here.
"Authorities in Montreal announced this week that the Olympic Stadium would be used to house the growing number of asylum seekers as officials estimate that 1,000 people crossed from the United States into the Canadian province of Quebec in July alone, the CBC reports…
A Haitian woman told CBC: "We didn't know what was going to happen. So we checked online and we saw that Canada was going to welcome Haitians, and that's why we come here."
Mayor of Montreal Denis Coderre has written on Twitter that he welcomes the Haitians and claims that he has spoken to Canada's Immigration Minister Ahmed Hussen regarding the issue…
Since the start of the year, Canada has seen an influx of thousands of asylum seekers illegally crossing the border, mostly in Quebec and Manitoba, including a record number of Mexican nationals.
Though politicians like the mayor of Montreal and Canadian Prime Minister Justin Trudeau welcoming asylum seekers in various statements on social media, a large section of the Canadian public is not as keen on the idea. A poll from earlier this year showed that almost half of Canadians want illegal migrants deported back to the U.S."
Israel
Israeli soccer team attacked by Polish skinheads after game 08/04/17  These skinheads have the same type of Nazi mindset as the Muslims. Notice how once the team all appeared, the attackers fled, like true bullies.
"Hapoel Petah Tikva staff members were attacked by skin heads after a game in Poland, the team suspects the attack was planned as the attackers waited until the police left.
Two staff members of soccer club Hapoel Petah Tikva were slightly injured in Poland after being attacked by masked hooligans in what the Israeli Embassy said Thursday was an "anti-Semitic incident…"
"After the match we went to the lobby of the hotel while a couple of our staff members were collecting the equipment. Around 15-20 skinheads came out of the woods and raced onto the field and began punching and kicking them," said Petah Tikva coach Oren Krispin.
"One of the players in the lobby noticed this and we all ran out to help. Once the skinheads saw us they ran away."
Science: 666 Surveillance System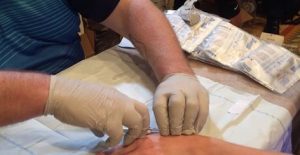 Dawn of the bionic age: Body hackers let chips get under their skin 08/04/17  Being chipped is becoming a new fad among the young. It's easy to see the indoctrination that already has taken place, and how easily most of them will line up to get the Mark of the Beast, in whatever form that eventually takes.
"If you're prone to forgetting your card key for the office or your computer password, here's a solution: Get a microchip implanted in your hand.
That's what Brian McEvoy has done multiple times. He's got five implants, mostly for functional reasons but one just for fun.
"There's a glow-in-the-dark implant on the back of my right hand," said McEvoy, a 36-year-old electrical engineer from St. Paul, Minnesota.
For years, owners have implanted microchips in their pets to recover them if they go astray. Farmers use them in cattle. Now, humans are experimenting with subdermal microchips, which are the size of a large grain of rice, to make modern life easier.
Ever so slowly, a trend that began in the hacker community is moving toward the mainstream."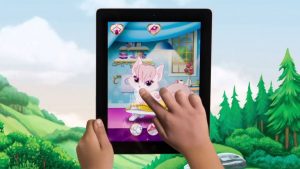 Disney Accused of Illegally Tracking Children Via Apps in New Lawsuit 08/04/17  The occult ties and disturbing Disney promotions in regard to children have been documented for years. Now it turns out they're into spying for profit as well – on kids! Who else might be buying this data to track kids online aside from marketers?
"A San Francisco mom says her child was illegally tracked while using the Disney Princess Palace Pets app…
Rushing claims an advertising-specific software development kit is surreptitiously embedded in the code for the app, and that's how Disney is collecting personal information and tracking online behavior.
"App developers and their SDK-providing partners can track children's behavior while they play online games with their mobile devices by obtaining critical pieces of data from the mobile devices, including 'persistent identifiers,' typically a unique number linked to a specific mobile device," writes attorney Michael Sobol in the complaint. "These persistent identifiers allow SDK providers to detect a child's activity across multiple apps and platforms on the internet, and across different devices, effectively providing a full chronology of the child's actions across devices and apps. This information is then sold to various third-parties who sell targeted online advertising."

Deuteronomy 7:11  Thou shalt therefore keep the commandments, and the statutes, and the judgments, which I command thee this day, to do them.