NATO ready to respond to 'assertive Russia'
                                 Verse of the Day
Revelation 16:14,16 For they are the spirits of devils, working miracles, which go forth unto the kings of the earth and of the whole world, to gather them to the battle of that great day of God Almighty.  And he gathered them together into a place called in the Hebrew tongue Armageddon.
Commentary
The war rhetoric continues as NATO states that its military is ready to respond to Russia. Some event will spark this war and there will be no turning back. This will be World War 3 but not Armageddon. It will set the stage for Armageddon but is not it. The antichrist is going to come from this war and then set the stage for Armageddon and the Second Coming of Jesus Christ.
If this is true, the coming of Jesus, the groom coming for His Church, the bride, must be very soon. We are running out of time because world events can't stay like this forever. Some event will trigger this war.
May the Holy God of Israel bless and protect you.
Revelation 16:15 Behold, I come as a thief. Blessed is he that watcheth, and keepeth his garments, lest he walk naked, and they see his shame.
World War 3
Stoltenberg says NATO ready to respond to 'assertive Russia' 05/31/16  This is yet more war rhetoric leading to WW3. If Putin moves West, then he means to follow through.
Remember, the Russian economy will dictate when Putin is forced to move. Putin does not bluff, so if he moves his army West then WW3 has begun. Work for the Lord while there is still time.
"NATO confirmed its intention to rotate groups of troops through Central and Eastern Europe to ward off fears about Russia, its secretary-general, Jens Stoltenberg, said in Warsaw on Tuesday, while stressing the alliance doesn't want a "new Cold War" with Moscow.

Stoltenberg was in the Polish capital to make preparations for the July NATO summit, which will tackle the issue of how to allocate alliance forces to better protect new member countries worried about the security threat posed by Russia.

"We see a more assertive Russia, intimidating its neighbors and changing borders by force," Stoltenberg said at a joint press conference with Polish Defense Minister Antoni Macierewicz.

The Polish minister confirmed that Poland and the Baltic states would host four rotating battalions and that he talked with Stoltenberg about permanently stationing weapons stores in Poland, "which is crucially important for us and strengthens our sense of security."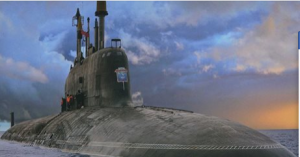 Admiral Warns: Russian Subs Waging Cold War-Style 'Battle of the Atlantic' 06/03/16
Putin is always testing and getting ready for WW3.
"Russia has stepped up its submarine operations and is regularly probing U.S. anti-submarine networks in a new "Battle of the Atlantic," the commander of U.S. 6th Fleet said.
In an article for the U.S. Naval Institute's June issue of Proceedings, Vice Adm. James Foggo III outlined a new era in U.S. and Russian submarine warfare which he dubs, "The Fourth Battle of the Atlantic."
In his piece, Foggo compares the current uptick in Russian submarine posture to the great submarine battles between the Allies and the Germans in World War I and World War II, and the Soviets and the U.S. during the Cold War.
"Once again, an effective, skilled, and technologically advanced Russian submarine force is challenging us. Russian submarines are prowling the Atlantic, testing our defenses, confronting our command of the seas, and preparing the complex underwater battlespace to give them an edge in any future conflict," Foggo wrote.

"Not only have Russia's actions and capabilities increased in alarming and confrontational ways, its national-security policy is aimed at challenging the United States and its NATO allies and partners."

Since the Russian seizure of Crimea in 2014, Russian Navy surface ships, aircraft and submarines have been much more active in presence operations – particularly the submarines."
Hard Left – Military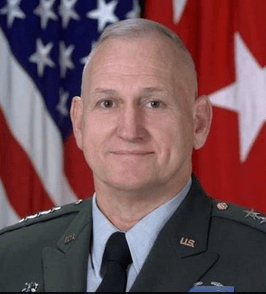 Fort Riley cancels Delta Force hero's prayer breakfast speech 06/02/16  All the warning signs are there that the Christians' freedoms are coming to an end.
Just think that "soldiers" were crying because a real Christian was going to speak on a base! What are these sissies going to do when they come up against the Russian Bear!
Do you remember the Navy sailors crying when Iran captured them? This was just a few months ago.

What type of soldiers do we now have? This is like a bad dream with open homosexuality in the ranks, lactating women in combat units, and sissy men crying because a man of God is coming onto a base! This is Obama's military just as he wanted it.
1 Corinthians 1:18  For the preaching of the cross is to them that perish foolishness; but unto us which are saved it is the power of God.

"Military Religious Freedom Foundation founder Mikey Weinstein told Army Times that Boykin's invitation had caused great angst among soldiers at Fort Riley – leading some to break down in tears.
"I have clients of ours weeping on the phone about this," he said.
The MRFF launched a protest on May 31 accusing the retired three-star general of being a "homophobic, Islamophobic, fundamentalist Christian extremist."
"He sows hatred and heinous divisiveness with his sickening screed of fundamentalist Christian supremacy, primacy, exclusivity and triumphalism," Weinstein wrote in a complaint to Fort Riley.
Mr. Weinstein might want to consider cutting back on caffeine – and adjectives.
He went on to label the decorated military hero as a "World Class bigot" and threatened to sue unless Boykin was ejected.
Gen. Boykin told me the cancellation is "just another reminder of the incredible discrimination against Christians in our armed forces."
"This should tell you how difficult it is for Christians, and especially chaplains, to live their faith in our military," he told me."
As America Has Done to Israel
Third of American students say BDS justified – survey 06/01/16  This is very dangerous as it shows a broad trend in America moving away from the things of God.
When people turn against Israel and join BDS, they become very hardened, angry and violent. If this trend continues, this could undermine America's support for Israel.
"The survey finds that the campaign of the BDS (boycott, disinvest, sanction) movement against Israel on university and college campuses around the world is bearing fruit, and that the controversial movement is gaining momentum in public opinion in the US and the UK.
The survey, carried out by Ipsos among 1,100 respondents in the US, finds that 33% of the student population of the US think that a boycott of Israel is a justifiable measure. A similar survey in the UK found that an even greater proportion, 40%, agree that boycotting of Israel is a legitimate act.
Nevertheless, 62% of respondents in the US and 50% in the UK consider the BDS movement to be a modern form of antisemitism."
Islam Jihad
US Imam preaching theft, rape and murder of Christians and Jews in the US 06/01/16  This is a short video but he goes into the teaching of what the Muslims call "shirk". This means God becomes a man. It is the worst sin under Islam, and the Imam talks about Jihad and what to do with those who commit shirk.
Islam truly is the enemy of Christianity.
2 Corinthians 5:19  To wit, that God was in Christ, reconciling the world unto himself, not imputing their trespasses unto them; and hath committed unto us the word of reconciliation.
Islam – God's Judgment
Bangladesh: All about Israel-Hating 06/01/16  This nation is one of the poorest on earth. It is like a living hell with disease and poverty. Now I know why because they hate Israel and the Jews.
Every Friday the mosques throughout Bangladesh are cursing the Jews, so the curse of the Holy God of Israel rests on this nation!
Obadiah 1:15  For the day of the LORD is near upon all the heathen: as thou hast done (to Israel), it shall be done unto thee: thy reward shall return upon thine own head.

"Bangladesh has no diplomatic relations with Israel. It is a country where Jews and Israeli people are being cursed in every Friday sermon, from more than 250,000 mosques. Imams across the country shout before the Friday prayer's sermon audience that Jewish people are infidels.
The latest dirty game of Israel-hating began in early May. A Bangladeshi politician, Aslam Chowdhury, who is a Joint General Secretary of the BNP, visited the Indian capital of Delhi and the historic city of Agra, where he met Mendi N. Safadi, reportedly a member of Israel's Likud party.[1] Everyone shook hands and greeted each other courteously, but Aslam Chowdhury came under fire in Bangladesh after the photographs of the two men together were published on Safadi's Facebook page, and then picked up by Bangladeshi media.
One of the party's standing committee members said,
"This is a very serious issue that a BNP leader has held a meeting with an Israeli leader. It goes against our national values as well as our party policy, as Bangladesh does not have any relation with Israel. This type of meeting will send a wrong signal to our friendly Muslim countries and it may also damage BNP's image at home and abroad."
Islam – Sharia Law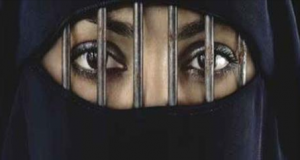 Islamophobic Pakistani Women Unhappy with Islamic Proposal to Beat Them 06/03/16  This is Islam's bill to protect women! I posted before on this topic, but this article has good information.
The Koran states to scrounge them; it doesn't state this nonsense. Even in Pakistan, they have a hard time justifying the Koran! The more the horrors of Islam is exposed the better for all of us.
"Islamophobia is everywhere.
Pakistan's Council of Islamic Ideology decided to fight Islamophobic in the fairer sex by proposing beating women for not wearing a hijab and other violations of Islamic law.
The Council of Islamic Ideology has proposed allowing a man to 'lightly beat' his wife if she does not 'dress as he desires',.. It suggests that women can be beaten if they refuse to have sex without a religious excuse… Women should also be beaten for not wearing hijabs, or for speaking so loudly that strangers can hear them, it recommends.
Its latest proposals come as part of its own women protection bill, after it rejected Punjab province's controversial Protection of Women against Violence Act, branding it un-Islamic.
Yes, this is the Islamic version of a bill to protect women. And Islamophobic women in Pakistan don't seem to approve."
Hard Left – Sexual Sin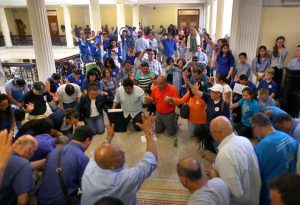 Massachusetts Lawmakers Poised To Send Gender Identity Bill To Governor 06/02/16  This is yet another sign of the dying of America. There is nothing left of Massachusetts. It is like a dead man walking. America is in the process of breaking apart. Many states are standing against this while Massachusetts is promoting it!
We are starting to divide like the North and South did before the Civil War. There was no neutral ground then, just as there is no neutral ground now. This divide is accelerating and it could become violent very soon.
Luke 11:17  But he, knowing their thoughts, said unto them, Every kingdom divided against itself is brought to desolation; and a house divided against a house falleth.

"Bills that add gender identity to the protections for people using bathrooms and other public accommodations have now been approved by both houses of the Massachusetts legislature, in what's being hailed as a victory for LGBT rights activists.
The House approved its version of the bill Wednesday by a vote of 116-36; the Senate endorsed a similar bill last month by a 33-4 margin. The legislation will now go to a conference committee to resolve differences between the two versions.
As member station WBUR reports, the governor is expected to sign the measure that's known as H 4343 in the House and as S 735 in the Senate:
"Gov. Charlie Baker, a Republican, shed his neutrality Tuesday on the eve of the House debate by coming out in favor of the House's version, indicating he would sign that bill after 'hearing from all sides.' "
Both versions of the legislation call for the state's anti-discrimination commission to enforce the law. But in one key difference, the House bill also compels the attorney general's office to give guidelines to law enforcement agencies that might face cases of people who assert gender identity rights "for an improper purpose."
Hard Left – Bullying Children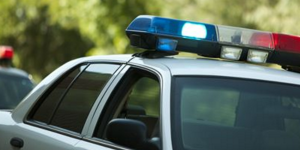 School sends deputy to warn 7-year-old about Bible verses 06/03/16  This article shows the depth of insanity and hatred of God in the heart of the reprobate mind. They bullied a seven year old who took Bible verses into school, and the police showed up at the child's house!
This is getting just like Nazi Germany and the old Soviet Union. The darkness is coming fast over America.
"The situation started with an encouraging note and Bible verse from mom Christina Zavala, tucked into a packed lunch for her little boy ('C')," Liberty Counsel explained. "The seven-year-old boy read the note and verse, and showed them to his friends during lunch time at school."
See what American education has become, in "Crimes of the Educators: How Utopians Are Using Government Schools to Destroy America's Children."
Soon multiple students at C's school were asking for copies of the notes, which included short stories from the Bible, Liberty Counsel reported.
"However, when one little girl said 'teacher – this is the most beautiful story I've ever seen,' 'separation of church and state' was the response, and the notes were banned from lunchtime distribution. C was told that the school gate was the only location at which he could give the Bible verses to his friends, and only after the bell rang," the organization explained.
Then, however, C was reprimanded by his teacher in front of the whole class, twice, and told to stop talking about religion or sharing his mother's notes, and he went home in tears, Liberty Counsel said.
Even as the crowd of students asking for the after-school Bible notes grew, on May 9, Principal Melanie Pagliaro approached Zavala and demanded that the notes only be handed out somewhere beyond school property.
With the school not satisfied with only the banishment, Liberty Counsel said, "a Los Angeles deputy sheriff knocked at the door of C's home, demanding that C's note-sharing cease altogether because 'someone might be offended.'"
"This is a clear, gross violation of the rights of a child. That the school district enlisted a police officer to intimidate C and his family makes this case even more outrageous," Liberty Counsel contended.
"I would expect something like this to happen in Communist Romania, where I went to elementary school, but cops don't bully 7-year-olds who want to talk about Jesus in the Land of the Free," said Horatio "Harry" Mihet, vice president of legal affairs and chief litigation counsel of Liberty Counsel.
The letter to the district said Liberty Counsel, "having reviewed the above facts, district policies, and applicable law, it is clear that the actions of the district staff in this instance, in prohibiting voluntary student religious expression during non-instructional time; then completely banning such student expression from school property entirely, and finally calling the police to report the same are simply unconstitutional."
Earthquakes and Volcanoes
Global Earthquake Forecast + Supervolcano Discovered at North Pole 06/01/16 This is Dutch Sinse's weekly update. I have followed him for years, and he is the very best at forecasting earthquakes. He has a system that shows how earthquakes in an area trigger others over a long distance.
Psalm 104:32  He looketh on the earth, and it trembleth: he toucheth the hills, and they smoke.
Floods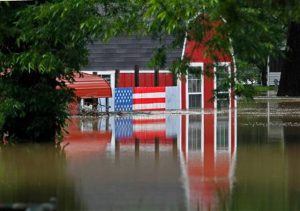 5 dead, 4 missing after Army truck swept away in Texas flood  I have been following these massive floods in Texas. Usually with this magnitude of a disaster, there is some cause. like Obama bullying Israel.
Lets keep on eye on this as it could be leading to something that Obama is doing to Israel. If I see the link, I'll post it right away. I just have a gut feeling that we will see something about Obama selling out or bullying Israel.
"Five soldiers were killed and four were missing after an Army troop carrier was washed from a low-water crossing and overturned Thursday in a rain-swollen creek at Fort Hood, the Texas Army post said…
Parts of Texas have been inundated with rain in the last week — at least six deaths have been blamed on flooding — and more than half of the state is under flood watches or warnings, including the counties near Fort Hood…
Across the state, many were watching a new batch of storms that could dump up to 10 inches of rain from Thursday through Saturday and worsen flooding caused by rivers and other waterways that already have risen to record levels.
The heaviest rainfall Thursday night was reported in LaPorte, on the western shore of Galveston Bay, where 4.36 inches was recorded between 5 p.m. and 8 p.m."

Psalm 18:7  Then the earth shook and trembled; the foundations also of the hills moved and were shaken, because he was wroth.